Bahrain, one of the most low-key gulf countries, has recently embarked on a mission to conserve its architectural heritage but also create a contemporary style that not only is relevant to the present but respects the past. Examples include the Pearling Path Visitors Center by Valerio Olgiati. A more recent example is the Green Corner Building by Studio Anne Holtrop, an imposing concrete and aluminium cast structure that features an archive, library and restoration workshop in Muharraq, Bahrain, for Sheikh Ebrahim Center for Culture and Research. Having practised in Amsterdam for 18 years, Dutch native Mr Holtrop moved to Bahrain in 2014 after winning the competition to design the country's pavilion for the Milan Expo.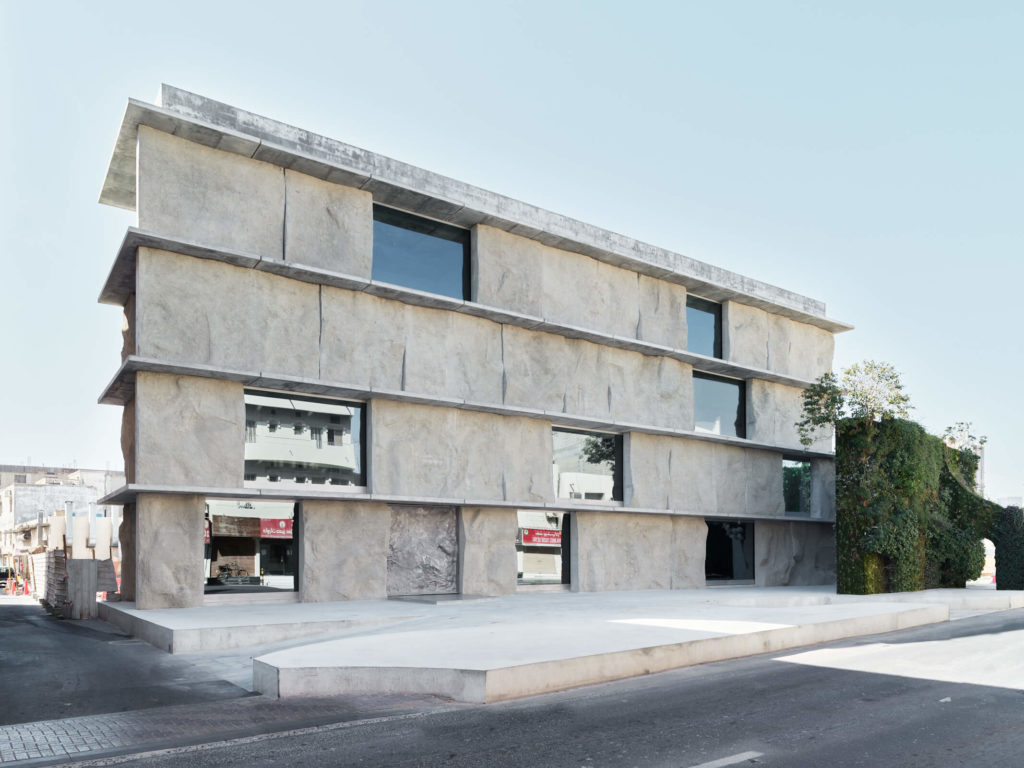 The four-storied monolithic building – which is located in the Bahraini town of Muharraq with traditional houses dating back to its pearl trading days – sits on a compact site adjacent to a vertical garden designed by French botanist Patrick Blanc, has two identical rooms separated by a central core. The site constraint inspired the the architects to present the facade as the highlight of the design.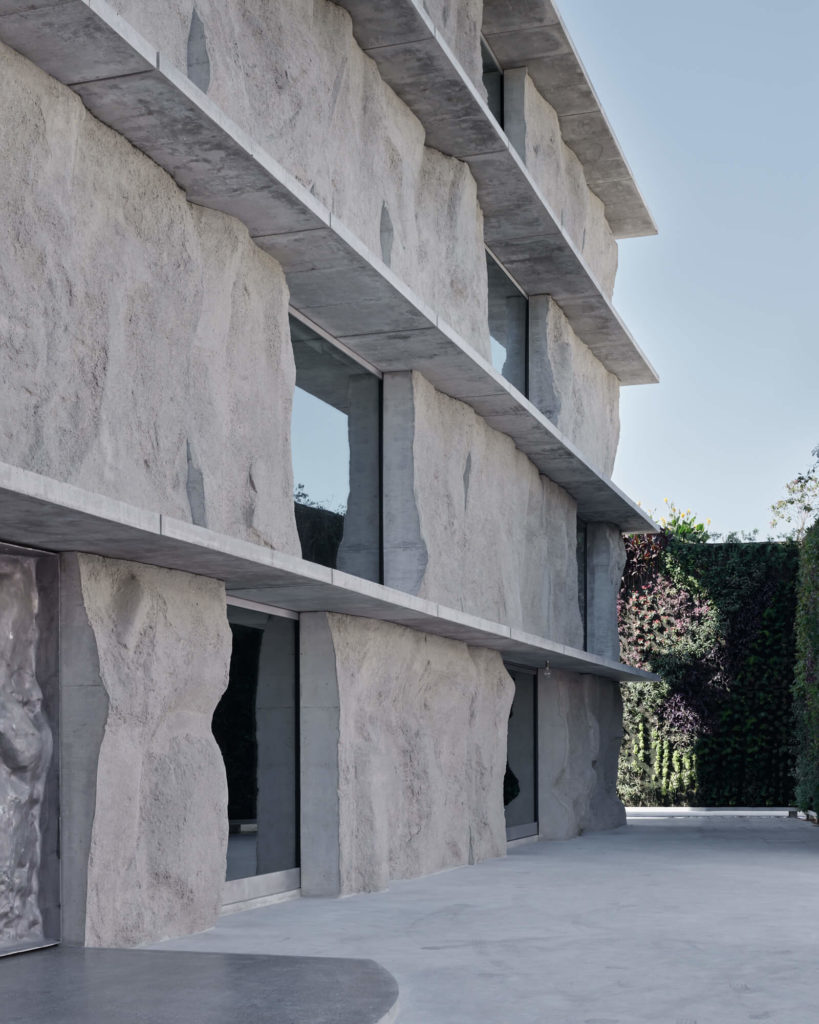 A series of sand-cast concrete panels were constructed onsite which helped to cut down on transportation costs and carbon emissions. Each panel reflects a unique dimension of the surrounding around the building. Viewed from different angles, large, aluminium-framed glazed panels present a geological artistry.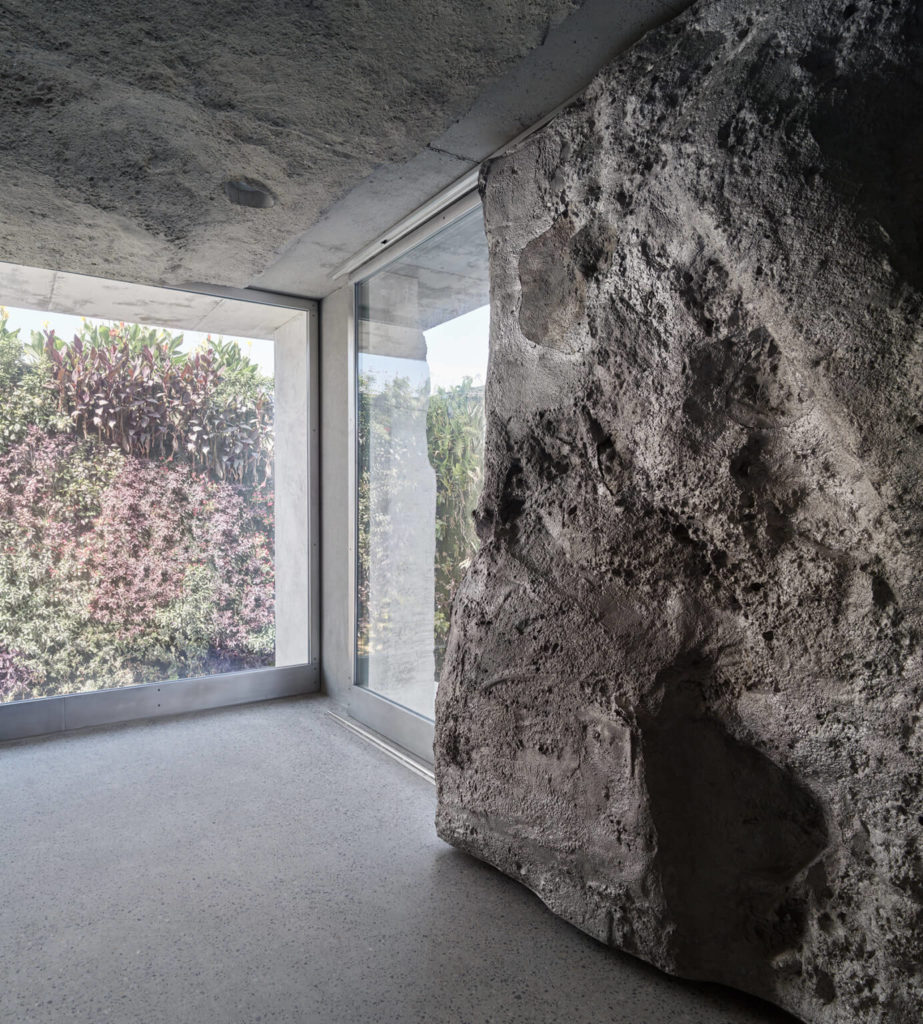 The site-specific sand casting was also used to impart texture to the interior ceiling, walls, and floors. Some of the concrete facade panels are mirrored and suspended from the ceiling. The floor slabs were also fabricated on-site. The aluminium panels were sand-cast offsite by the Kemner Foundry, including a massive pivot door, windows and operable shutters.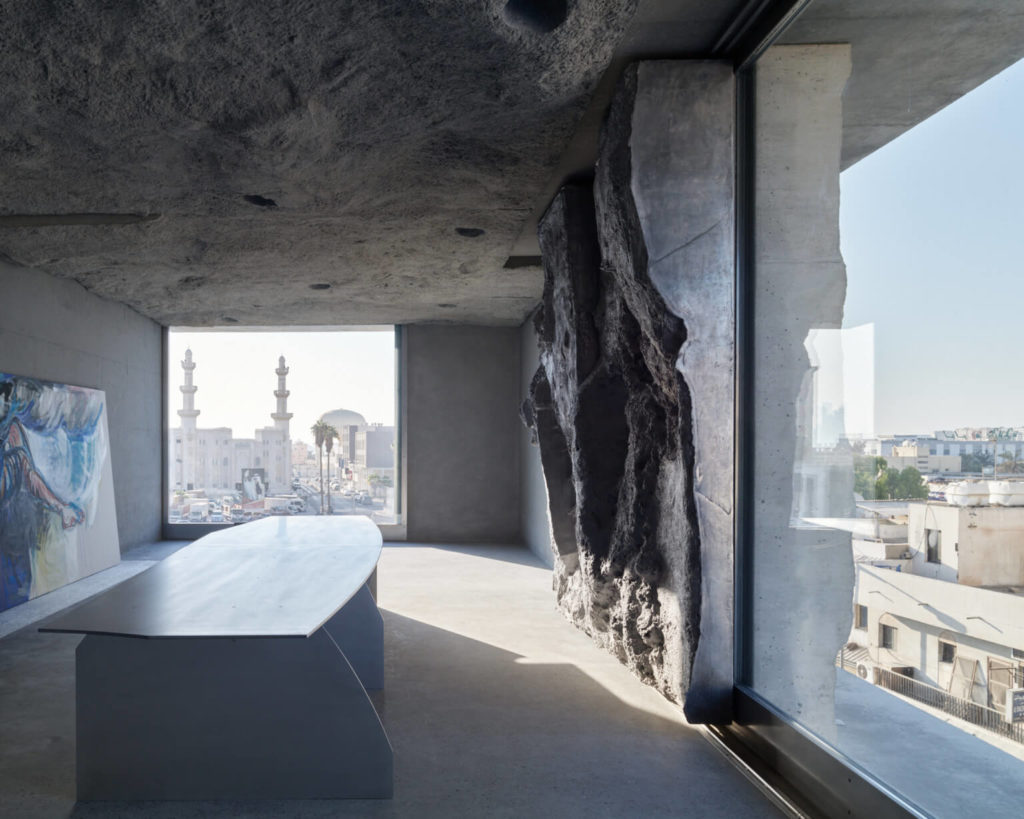 Holtrop's design used just three materials using traditional yet innovative manufacturing to deliver the programmes of the building.
Photos courtesy: Studio Anne Holtrop
You might also like:
Guggenheim Abu Dhabi to open in 2026, 20 years after it was launched
How Sharjah's cultural pursuits helped it transform from a laid-back desert town into the UAE's design soul
Studio Toggle's contemporary reinterpretation of traditional courtyard house in Kuwait maintains cultural norms