Coi Design, a Vietnamese architecture firm founded by Tran Dang Khoa, has completed a rustic 230m² house in the bustling tourist resort city of Da Nang. The house is located on Mac Dang Dung street, the new urban area of Hoa Xuan, Cam Le, Da Nang.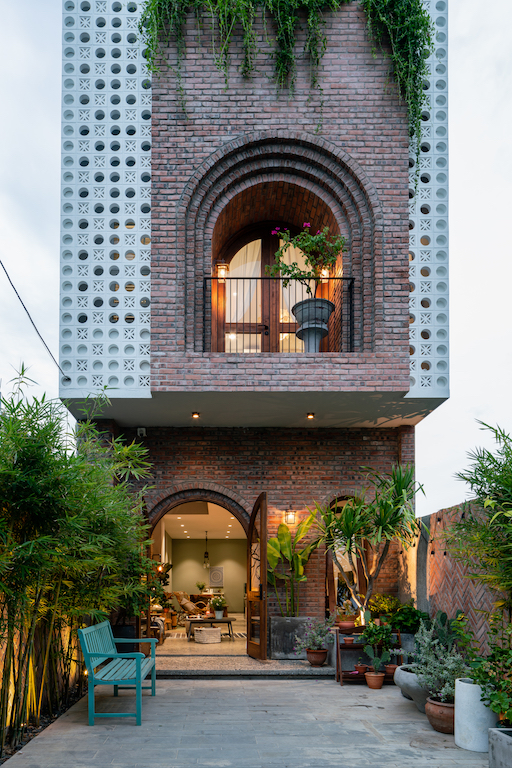 While the structure optimises its location near the river, the architect has refined the design of the doorways and skylights so that the house can always receive natural light and the cool breeze every day.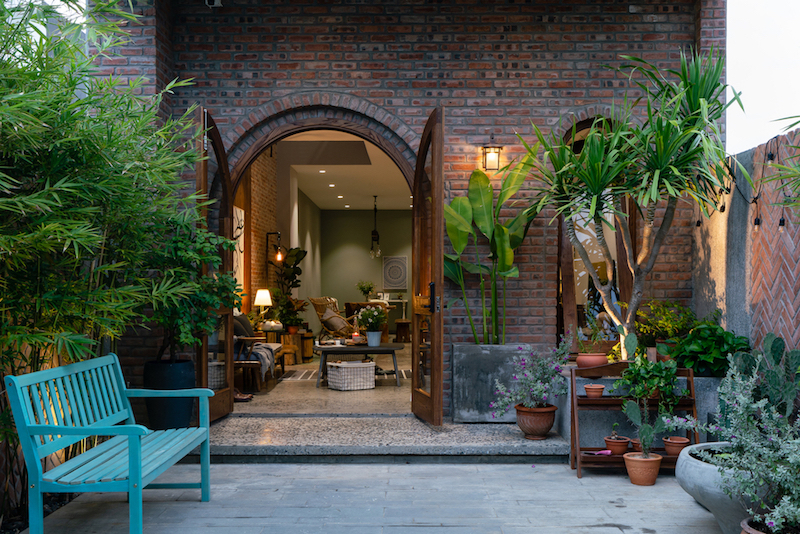 The facade with its perforated and arched doorway entrance drives the narrative. Sited on a compact site, the narrow structure is made more functional by planning each function as one-open plan yet separate entity. The aisles, stairs, and interiors are visually connected together through spatial configuration.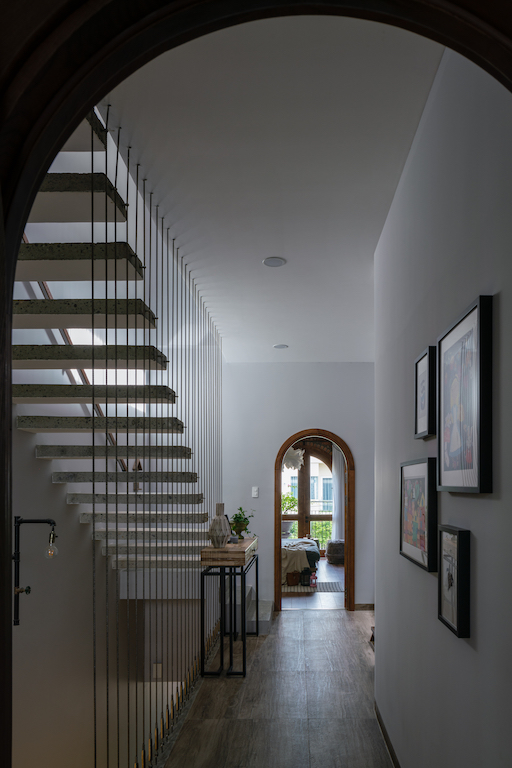 The spacious living room features natural wood. The kitchen is comparatively more modern, and features a skylight.
Photos: QuangDam