Indonesian President Joko Widodo  (popularly known as Jokowi) recently announced that the country will relocate its capital Jakarta to East Kalimantan on the island of Borneo. The move comes after years of overcrowding, pollution, and income disparity have a taken a toll on Jakarta on the island of Java. Another objective is to address issues of extreme land subsidence. The new city will be built over 800 miles away from the current capital, which has been identified as one of the world's fastest sinking cities.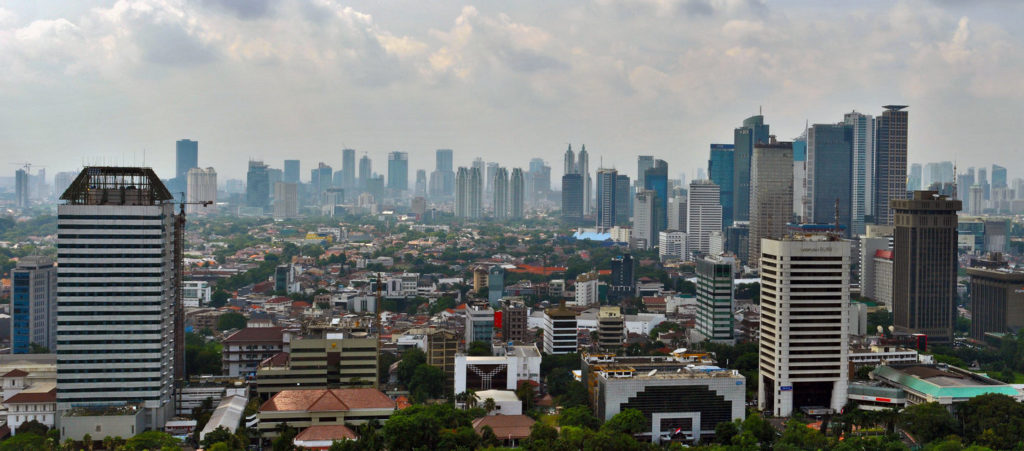 De51gn speaks to Lim Masulin, one of Indonesia's leading creative entrepreneurs and the founder of BYO Living, which works with indigenous craftsmen to create sustainable contemporary products for the architecture and lifestyle sectors, on the impending move and how it will impact the design industry in the Southeast Asian country.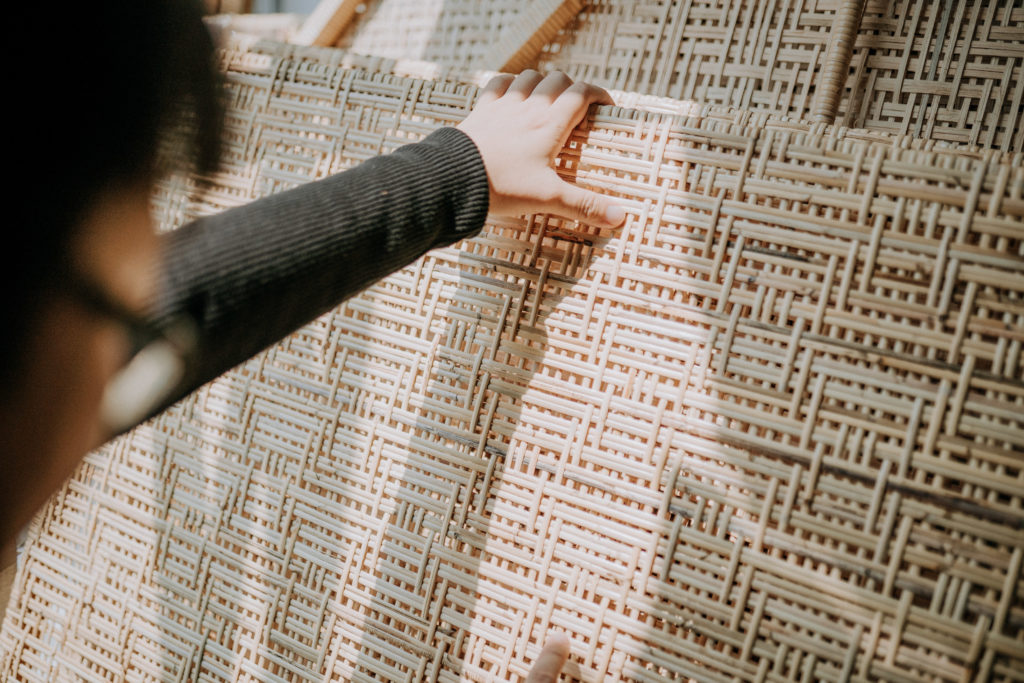 Lim is "ASEAN Senior Mastercraft Designer" known to invent the BYO Living weaving technology for energy-saving architecture such as Toyota Headquarter's 4,000m2 LEED Platinum ventilation weaving panels, East Java power plant's cooling façade, ad Maldives Halaveli's outdoor furniture. On sustainable materials, he uncovers regrow-able rattan with durable silica skin, tear-proof grass from CO2 absorbing peatland, and weatherproof upcycle waste. At the World Economic Forum earlier this year, he shared how to make a social impact with weaving's circular sustainability. His collaboration with Indonesian architect Andra Matin was seen at the latter's pavilion at the 2018 Venice Architecture Biennale, which received a Special Mention Award for reflecting on material/form of traditional vernacular structures.
"The move of the capital to Kalimantan will definitely shift the design and creative industries," he says. "First, Jokowi's long term vision opens up our mind to tap into our rich and diverse resources from Sabang (west Indonesia) to Merauke (east Indonesia) for future growth. Our abundant natural and cultural heritage will become more relevant as we explore deeply on what it means to be an Indonesian in the context of creative identity.
Secondly, on the architecture, design and craft industry, the $40 billion project will nurture a massive growth of the non-Jakarta-centric design industry.
"Initially, most of the ambitious projects are mainly in the first-tier cities, such as the  Nikken Sekkei's Menara Astra (Toyota Headquarters) is coming up in Jakarta, or OMA and Kengo Kuma's latest hotel project is being built in Bali."
Lim adds further that in the near future, once the relocation takes place, ambitious government and public infrastructure projects will be spearheaded by acclaimed Indonesian architects Andra Matin, D-Associates, SHAU, Yori Antar and others.
"Not only the major creative firms will help to contribute towards the sustainable master plan and infrastructure, but there will also be plenty of creative seeds sprouting in East Kalimantan and its surrounding areas. With the challenge of unstable global economic conditions, the government-funded and new commercial projects in Kalimantan will create new hope and direction.
"Thirdly, Kalimantan is the heart of rattan forest plantations for major local consumption as well as export and provides work opportunities to indigenous weavers. As rattan regrows after it gets harvested, it will become an obvious sustainable choice for Kalimantan. There will be a new wave of weaving architecture and design objects for an upcoming two to three decades," he notes.
A considerable impact will be seen in the design industry, vis-a-vis the shifting dynamics of geo-social changes. "It's important to note that in the past, Indonesia has been festooned with corruption," he says, adding that in the new set-up sustainable social empowerment will become the key theme of architecture, design and craftsmanship.
"With the rise of clean and impactful leadership by Jokowi and former Jakarta governor Basuki Tjahaja Purnama (popularly known as Ahok), more and more Indonesians expect current leaders to deliver to the same benchmark," Lim shares.
"We have other visionary and clean governors like architect Ridwan Kamil, Tri Rismaharini, the Mayor of Surabaya, and Ganjar Pranowo, the governor of Central Java to lead the government in empowering the society. By doing so, it demonstrates that these leaders involve and collaborate closely with the design industry which further nurtures social impact. In conclusion, the move to East Kalimantan is expected to redefine Indonesia's sustainable progressive civilisation through a solid growth of design and craftsmanship rooted into its rich diversity of social, sustainable and natural resources.
The new settlement would be built on government-owned land between Balikpapan and Samarinda, while Jakarta will continue to serve as Indonesia's financial center. The Indonesian government aims to start construction of the new federal capital city in 2021, and government employees to start moving into their new offices by 2024.