A forthcoming exhibition at the Museum of Modern Art (MoMA) will examine the ways in which modern architecture culture in South Asia was influenced by colonisation and the "shape and expression to idealistic societal visions and emancipatory politics of the post-independence period."
Top image: Kamalapur Railway Station, Dhaka, East Pakistan (Bangladesh). 1968. Louis Berger and Consulting Engineers (est. 1953). Daniel Dunham (1929–2000) and Robert Boughey (b. 1940). Exterior view. (Photograph: Randhir Singh)
Specifically, the exhibition The Project of Independence: Architectures of Decolonization in South Asia, 1947–1985 will explore key projects and personalities in the South Asian countries of India, Bangladesh, Pakistan, and Sri Lanka.
The exhibition, which runs from February 20, 2022 through July 2, 2022, has been conceptualised by Martino Stierli, the Philip Johnson Chief Curator of Architecture and Design; Anoma Pieris, guest curator and professor at the University of Melbourne, and Sean Anderson, former MoMA associate curator.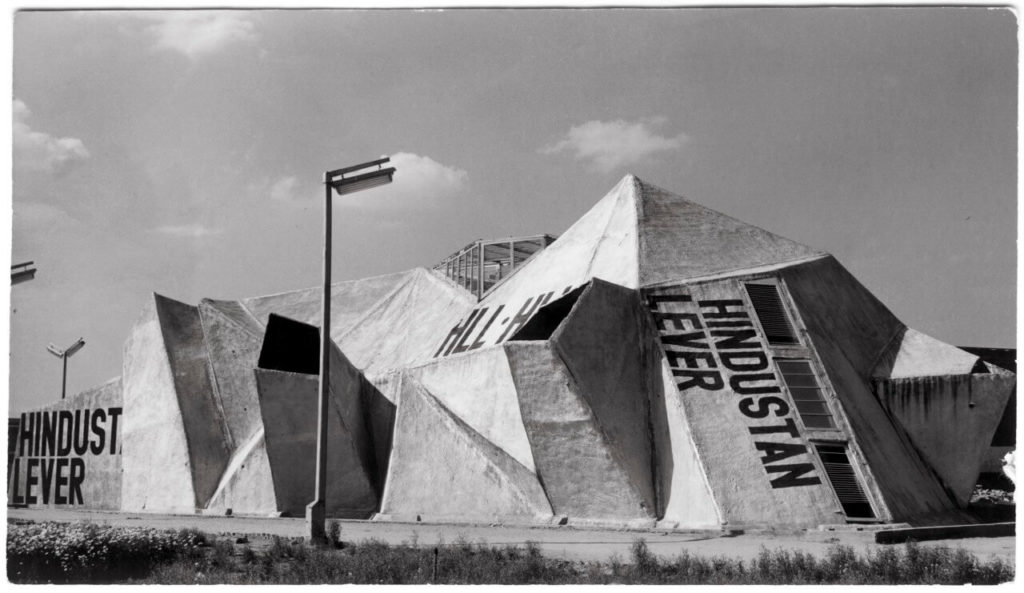 Along with Evangelos Kotsioris, assistant curator in the museum's Department of Architecture and Design, the curatorial team also consulted with a number of scholars, who have done extensive research on modern architecture in the region. Academics, such as Kazi Khaleed Ashraf, Nonica Datta, Prajna Desai, Da Hyung Jeong, Farhan Karim, Saloni Mathur, Rahul Mehrotra, Chair of the Department of Urban Planning and Design and the John T. Dunlop Professor in Housing and Urbanization; Mrinalini Rajagopalan, Peter Scriver, and Amit Srivastava, also contributed to the exhibition's informative catalogue, which will include archival reproductions and images by New Delhi-born architectural photographer Randhir Singh. According to MoMA, the catalogue will be "one of the few publications to offer a transnational view of modern architecture in South Asia" when published next year.
The exhibition itself will be organised around a quartet of thematic sections that, according to MoMA, "both exemplify the transnational, shared conditions of decolonisation and call attention to the expression of a modernist architectural idiom in response to specific conditions, such as materials available, craft traditions, or the organisation of labour"
The four sections include: Institution Building, which will feature, among other key projects, Charles Correa and Mahendra Raj's Sardar Vallabhai Patel Municipal Stadium in Ahmedabad (1959 to 66); Education will spotlight a range of works including Muzharul Islam's College of Arts and Crafts (Institute of Fine Arts) at Dhaka University, Bangladesh (1953 to 55); Political Spaces will spotlight key projects such as Raj Rewal and Mahendra Raj's Hall of Nations in Pragati Maidan, New Delhi (1970 to 72), and Industry and Infrastructure, featuring Sri Lankan architect Geoffrey Bawa's Ceylon Steel Corporation Office Building at Oruwela (1966–69) and Achyut Kanvinde's Dudhsagar Dairy in Mehsana, India (1970 to 73).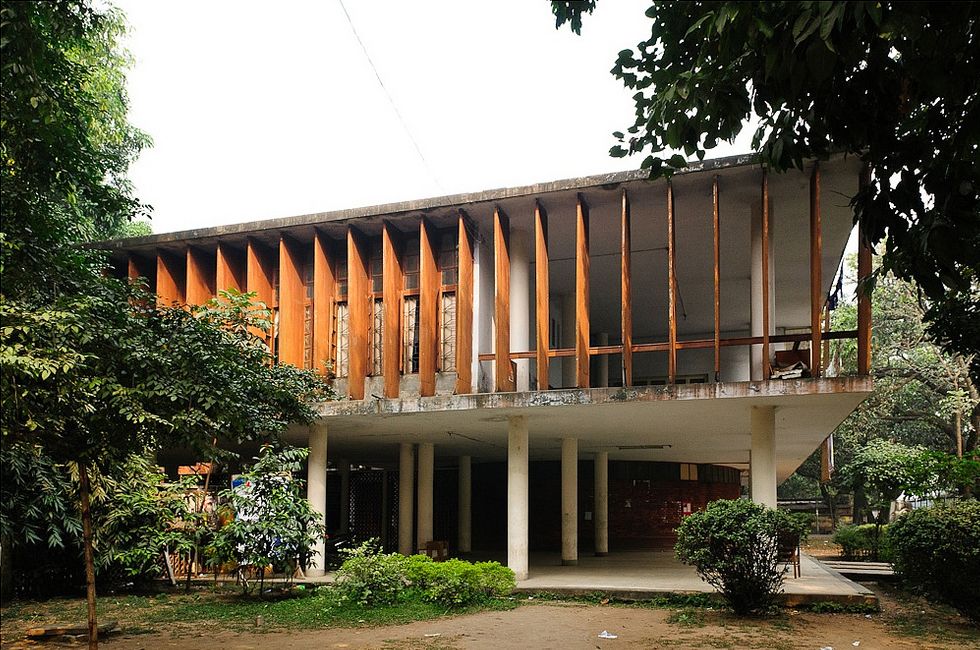 Among these the sections, The Project of Independence will also feature key projects by a group of trailblazing architects from the region including India's Balkrishna V. Doshi, who is the sole Pritzker Prize laureate (2018) hailing from South Asia to date; Minnette de Silva, the first licensed woman architect in Sri Lanka, and the Jane Drew Prize-winning Yasmeen Lari, who is Pakistan's first female architect.
The four themes will be supported by new photographs by Mr Singh, which present "some of the region's most impactful projects through a contemporary lens." Students from the Cooper Union will also construct a number of models of "particularly inventive" projects for the exhibition including Valentine Gunasekara's Tangalle Bay Hotel in Sri Lanka (1968 to 1972) and Anwar Said's "C" Type Mosque (Ahle Hadith Mosque) in Islamabad (1969 to 73/1975 to 77).
The exhibition will also spotlight a shared thread across all four individual sections will touch upon how "material cultures shaped an experimental expression of modern architecture in the region, leveraging localised conditions of largely pre-industrial labour."
According to a press statement by MoMA: "By focusing on the prolific and diverse work conceived and realised by local, rather than international, architects, designers, and planners, The Project of Independence will consider the region's architectural production as an active force in the drive for independence and self-determination."
You might also like:
Architecture exhibition in Birmingham gallery puts the spotlight on brutalist buildings and its links with horror genre
Can Europe's urban architecture strategy set universal sustainability standards? Exhibition at Expo2020 Dubai analyses
Exhibition at NDC launches online repository of Singapore's creative studios and their unique perspectives