The recently-opened Galleria Korea's sixth upscale department store franchise, The Gwanggyo store designed by Chris van Duijn of OMA is located south of Seoul in a relatively young and new urban development. Situated between the Suwon Gwanggyo Lake Park and the tall residential towers of the city, the project sits at an intersection of nature and urban environment.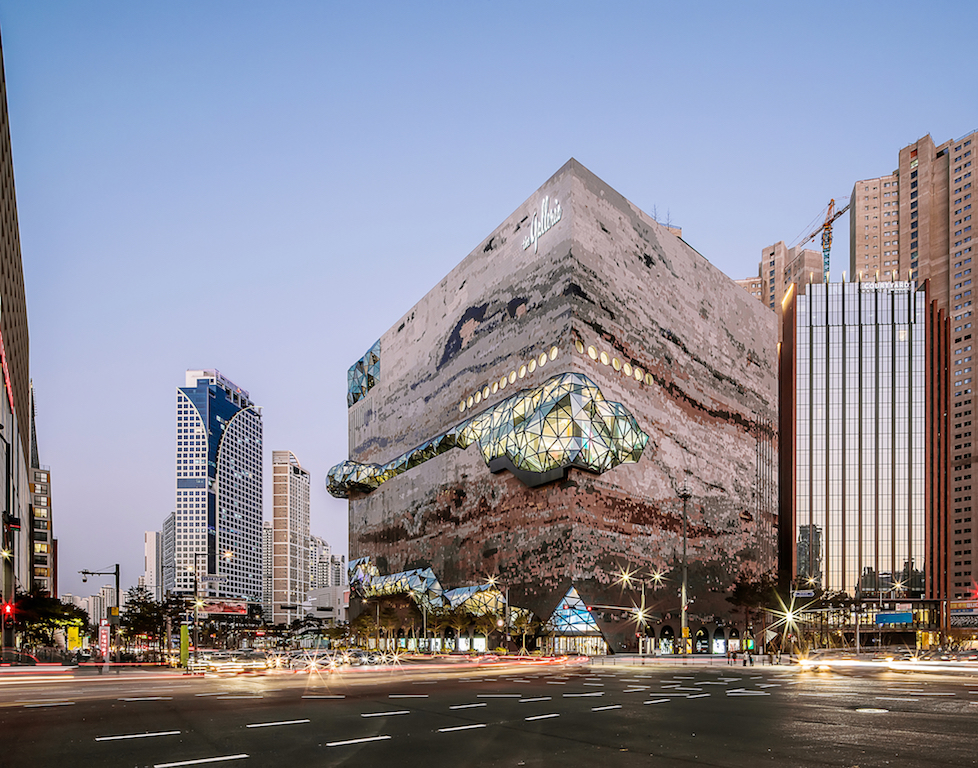 With its sculpted textured mosaic stone facade, the building is a reflection of its surrounding natural parks and acts as an anchoring point in the city.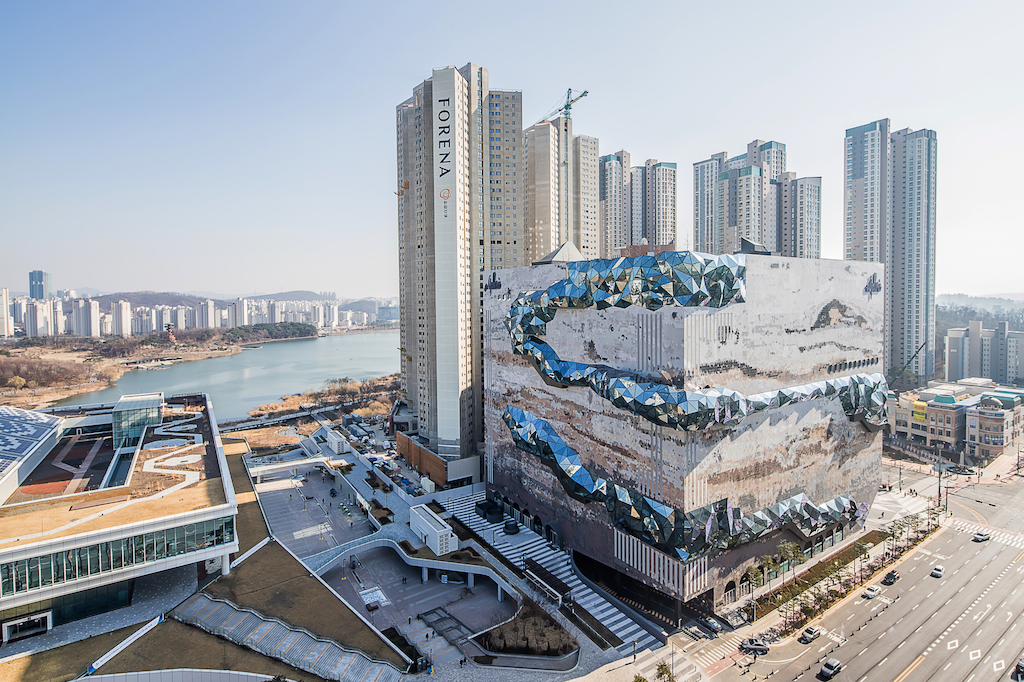 "With a public loop deliberately designed for cultural offerings, Galleria in Gwanggyo is a place where visitors engage with architecture and culture as they shop. They leave with a unique retail experience blended with pleasant surprises after each visit."– Chris van Duijn, OMA partner.
Led by Chris van Duijn, associate Ravi Kamisetti, and project architect Patrizia Zobernig, with local executive architect Gansam, the Gwanggyo store features a public walkway excavated from the stone volume and made out of multifaceted glass, which gives passers-by a glimpse of the retail and cultural activities happening within the building and connected to a roof garden.
The glass addition offers new vantage points to experience Gwanggyo. Moreover, the path, formed with a sequence of cascading terraces, creates spaces for exhibitions and performances. Merging retail and culture, city and nature, Galleria in Gwanggyo proposes a new experience and introduces an innovative element to the traditional typology of a department store.
You might also like:
Frank Gehry-designed new Louis Vuitton Maison in Seoul is a floating luminescent sculpture
Andalan Automobile Gallery in Indonesia establishes a link between retail and office design
Jupe Health designs world's first mobile off-grid ICU unit to act as Covid-19 isolation rooms