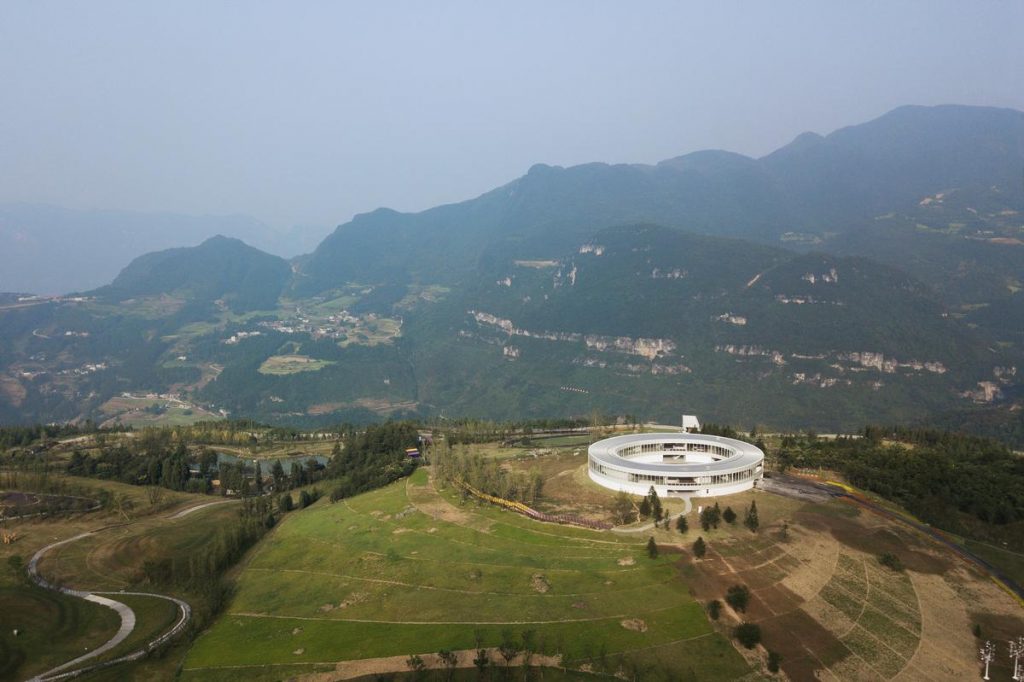 C+ Architects has designed an art gallery in Wulong, China, that resembles a glowing ring in the mountains. The 3,000m² LAB Art Museum sits atop a hill that is often surrounded by clouds.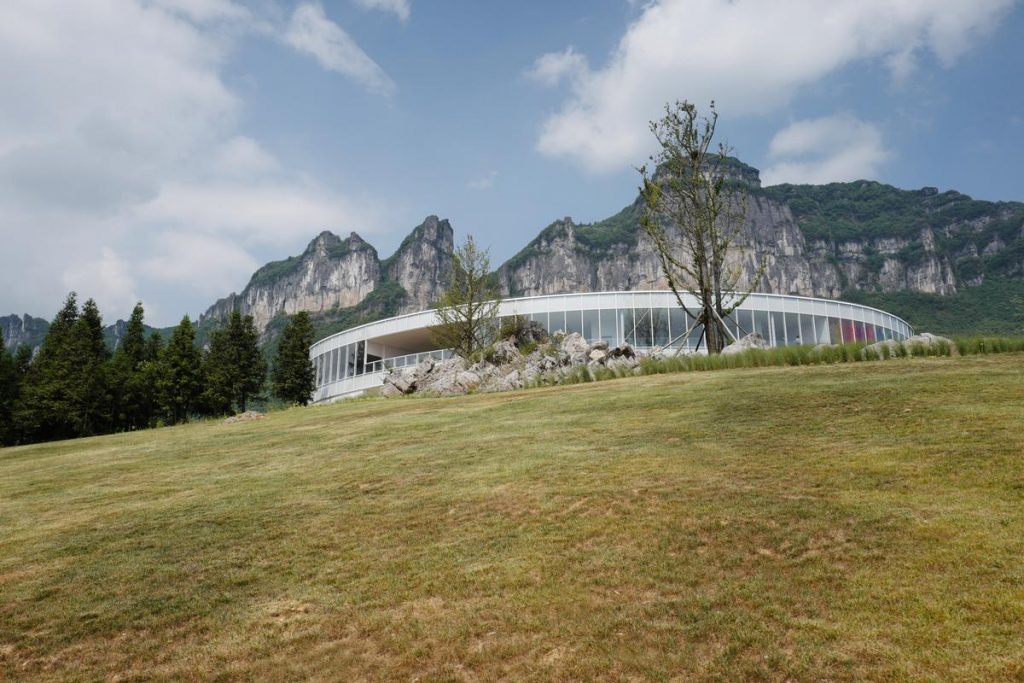 Its white elliptical form stands out against the surrounding green hills and its main volume is raised up on four functional blocks at ground level that serve various programmes such as offices, a gift shop and an exhibition space.
The seemingly floating structure especially comes alive at night when it is illuminated through the large glass curtain wall façade that wraps the entire building.
"As a synonym for non-daily spaces, art museums and visitors are confined to relatively independent spaces, while the design of the LAB Art Museum opens up the architecture, allowing art, nature and people to coexist in the same scene." – Li Nan, principal partner of Lab Art Museum
The raised loop design allows visitors to walk continuously around the interior of the building and provides 360-degree views of the surrounding landscape that can be enjoyed concurrently with the artworks on intermittent display walls.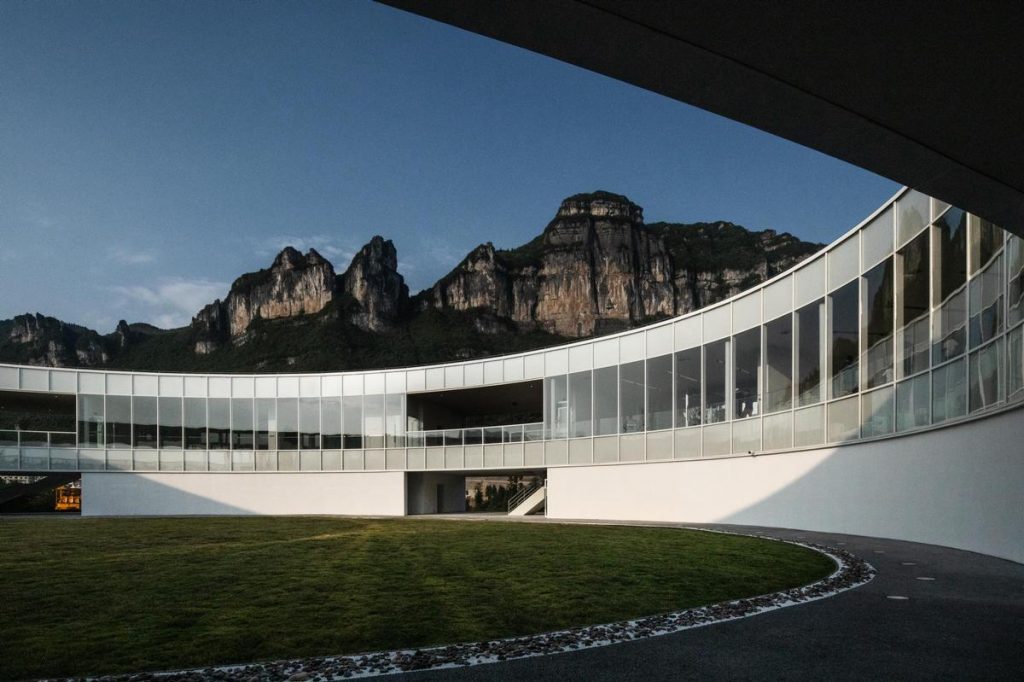 The glazed loop structure also gives visitors the experience of walking among clouds.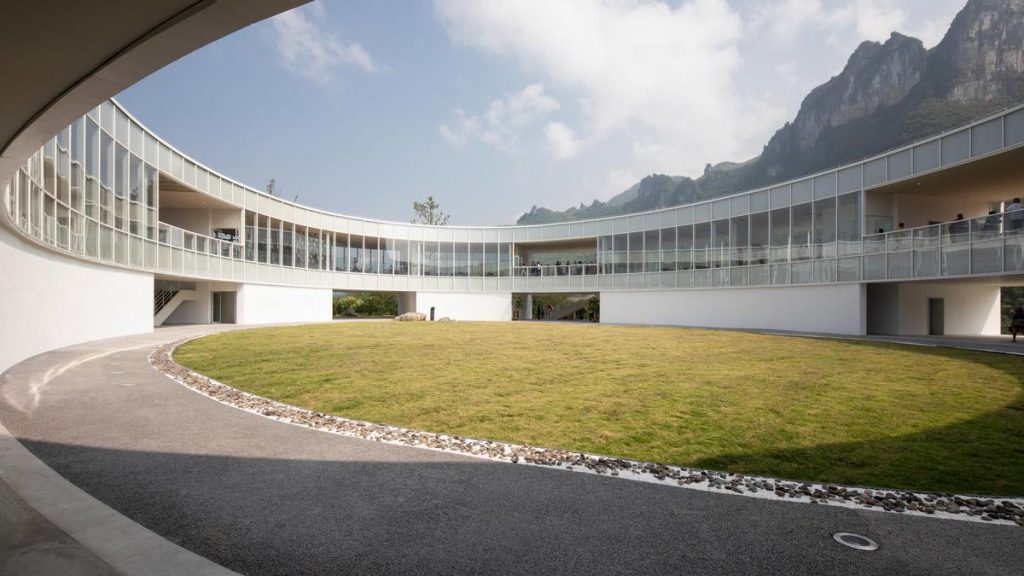 At the centre of the ring is a central outdoor courtyard that can be entered via the gaps in the building at ground level and from which the sky above is framed by the building.
Photos: C+ Architects and Gao Tianxia