Studio SA_e collaborated with Sindhu Hadiprana Design Consultants to design the headquarters of Andalan Finance Indonesia, a company specialising in financing new and used cars.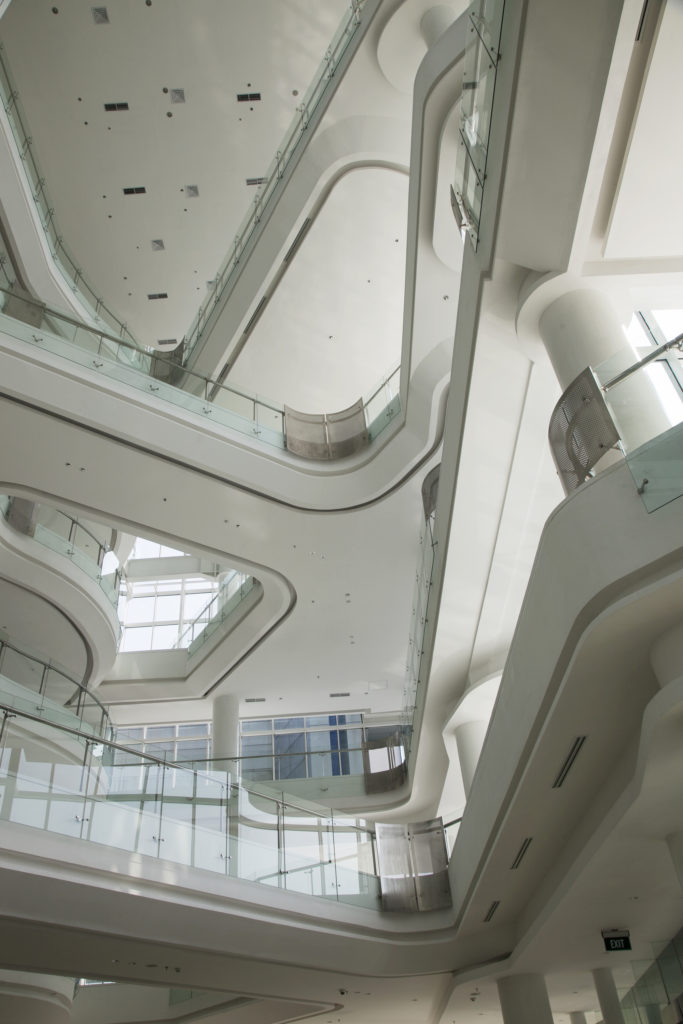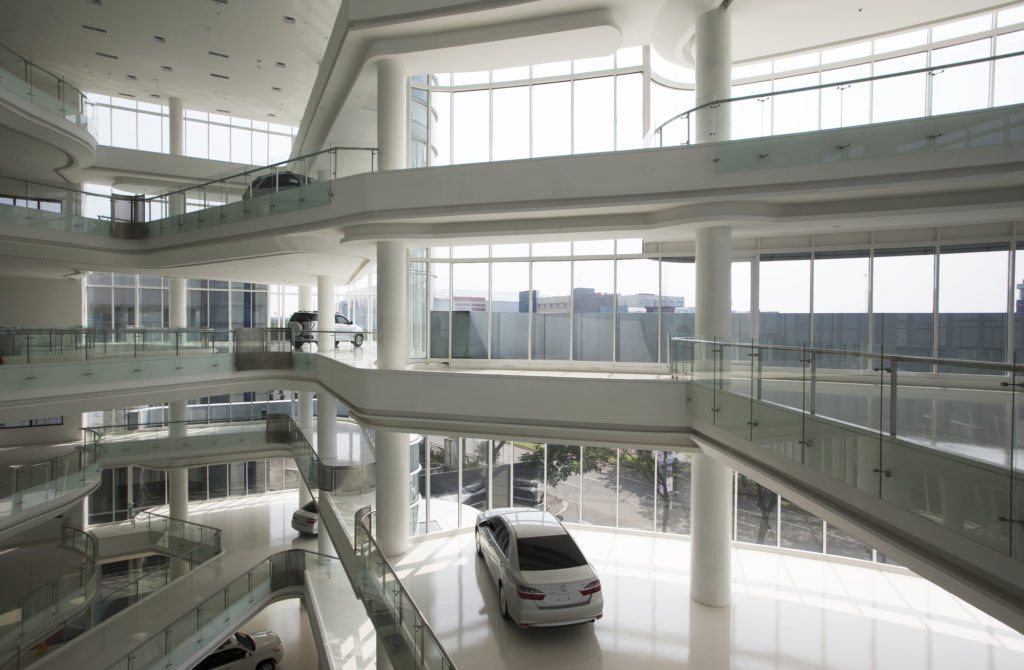 Located in BSD, South Tangerang, This building has an office unit as well as a showroom. The building's strategic location facing the arterial road in BSD, and its function as a car showroom, became the focal design points for the team.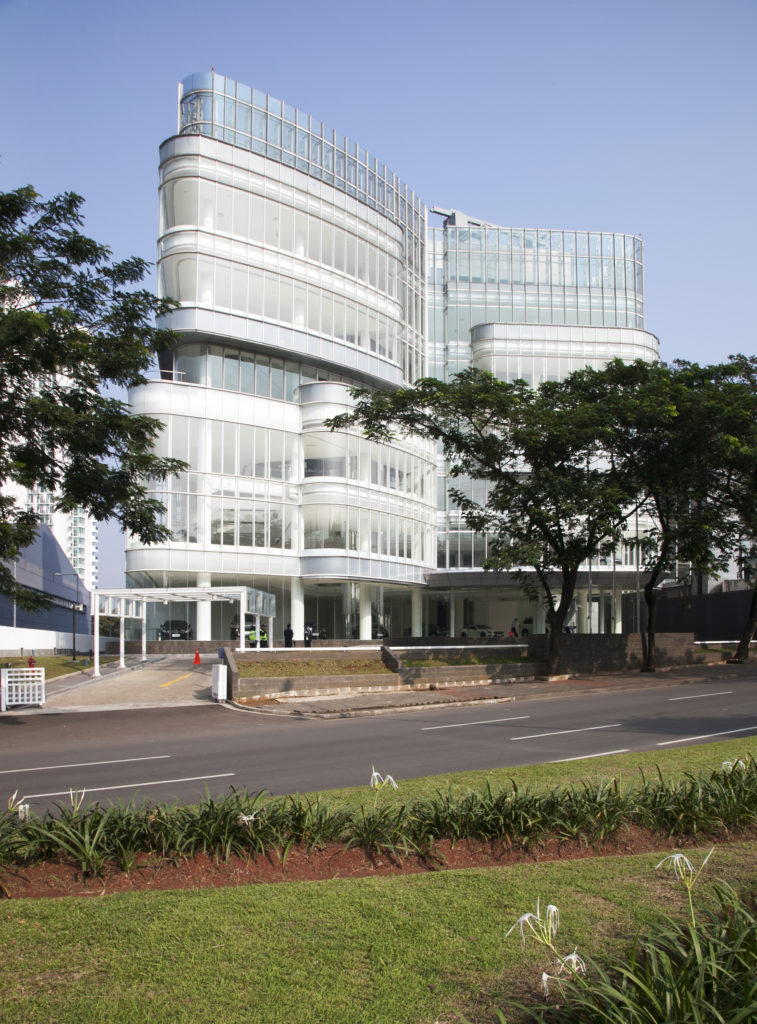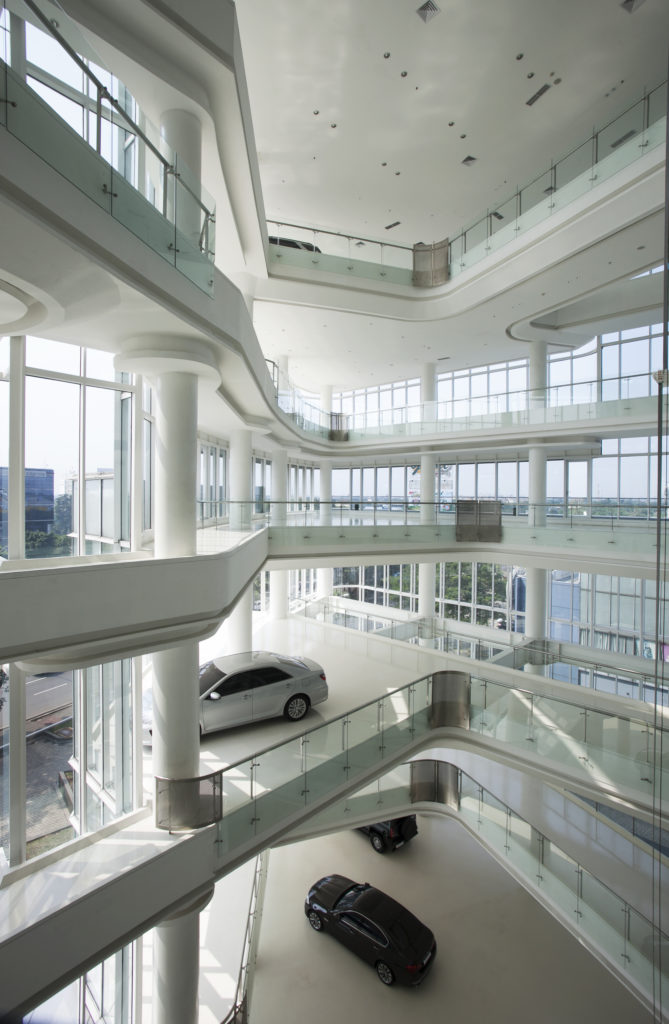 The architect designed the showroom centred on a semi-museum gallery concept with a striking exterior form.
In the five-story building, the architect incorporates and utilises natural light element into the 'gallery', optimising natural light for every floor to be illuminated by the lights by arranging the layout using metamorphic analogy of block engine Chevy Big-block V-8s.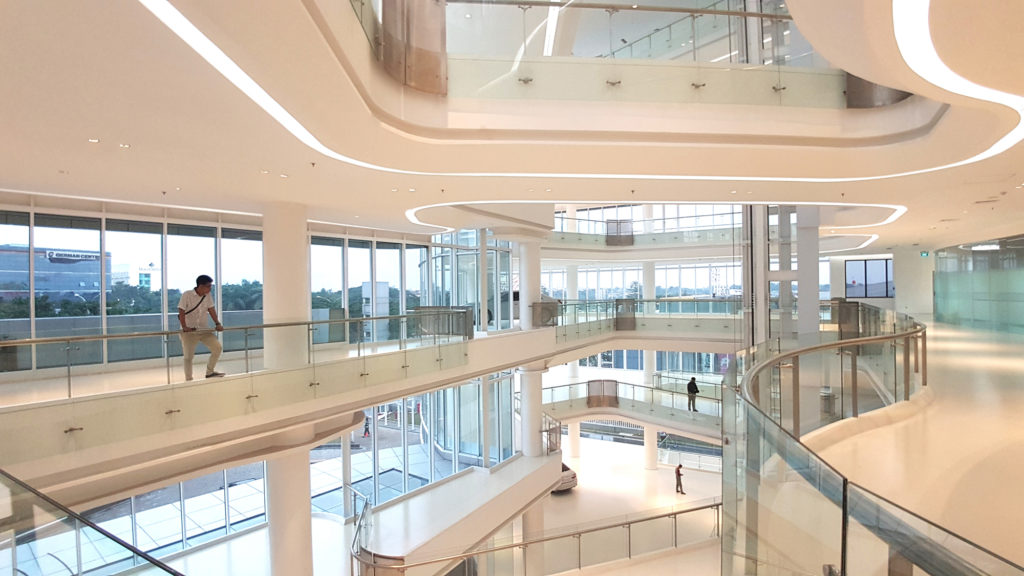 As a result, each floor is v-shaped with a different dynamic angle, each culminating in an informal meeting point. This point is intended to be a vista point from where visitors can see the exhibits from afar. Located at the rear end of the showroom, the eight-storey office plays a supporting role to the overall structure.