Located in Saigon or Ho Chi Minh City, Den Da Coffee Shop by KSoul Studio brings together the vintage charm of '90s Saigon and contemporary programming of a cafe that serves as a social and interactive space. The site on Nguyen Hue Street right at the Phu Dong roundabout presents a distinct location, and the overall structure of the project and window-panes are aligned separately.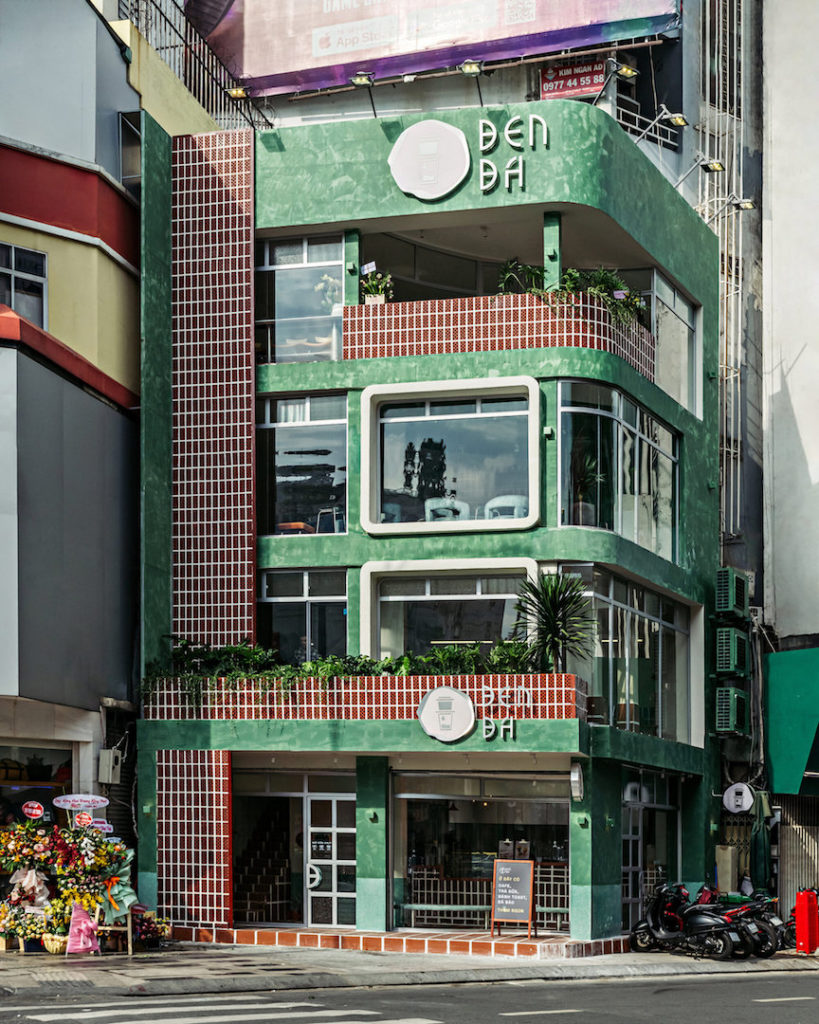 Taking inspiration from old Saigon homes, the cafe features grindstones and step-tread tiles. On the other hand, traditional bricks have been used in the bar area. Another example is the green-coated walls which recall the old house vibes, accompanied by round-shaped inox led cases – which are painted orange to demonstrate the confluence of old-school and new-school styles.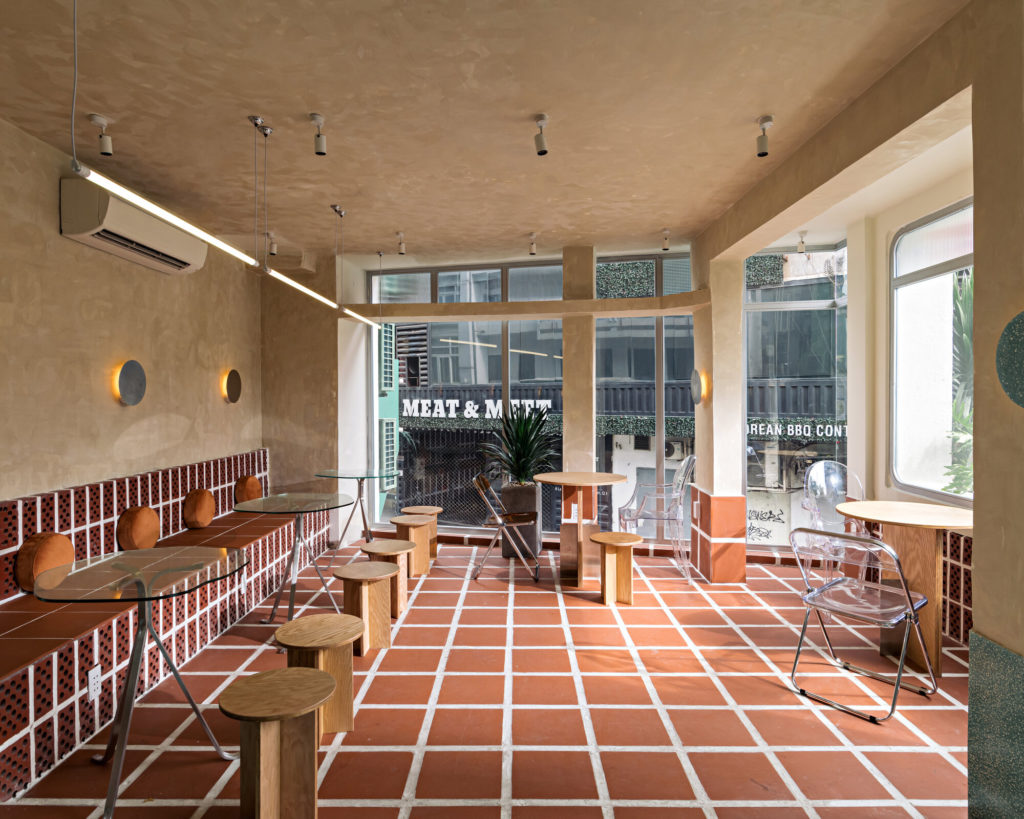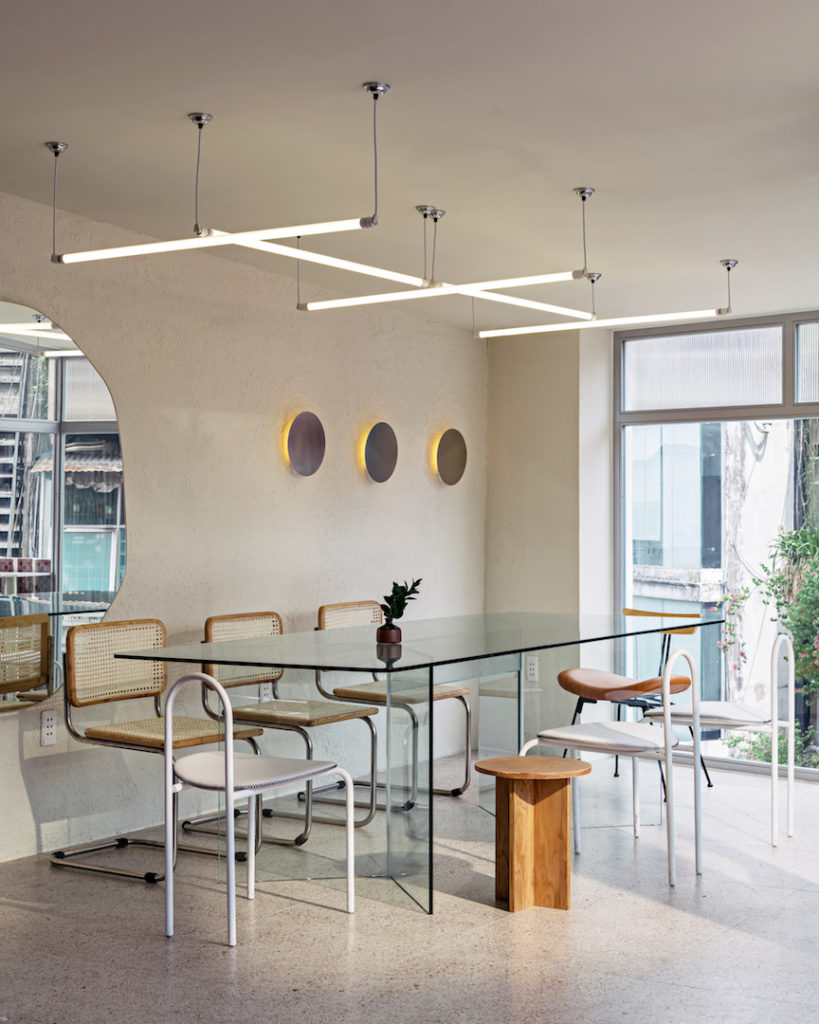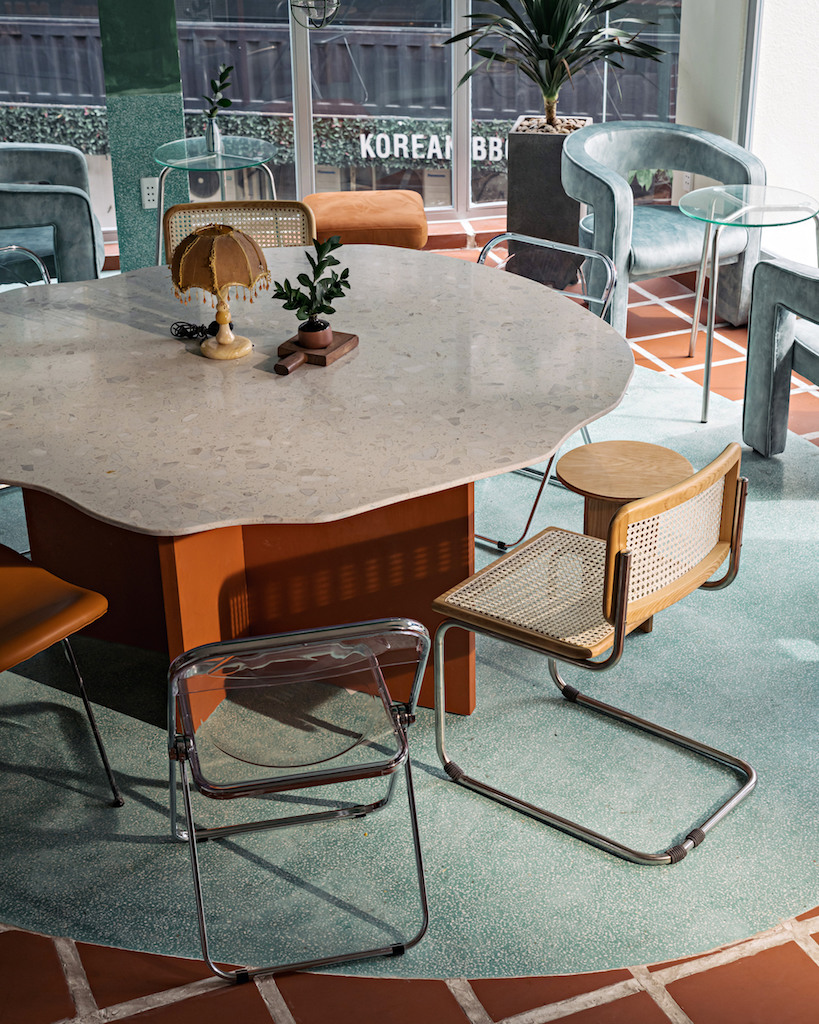 Despite having doubts that using too many vintage elements will make the space look outdated, the designers felt convinced enough to give it a try.
Project details:
Architects: KSOUL Studio
Area: 165m²
Year of completion: 2021
Photographs: Valor Studio
Manufacturers: Dulux, Kohler, Dat Viet, EUROTO, MaiKa
Design team: Ksoul Studio
Clients: Den Da
Architects: Ksoul Studio
Engineering: Ksoul Studio
City: Ho Chi Minh City
Country: Vietnam
See the full image gallery here:
You might also like:
Creative Crews designs a boxy cafe featuring green marble wall tiles in downtown Bangkok garden
G8A Architects designs Hanoi cafe that breaks away from city's traditional tube houses
Cafe by PHTAA Living Design maximises tiny space with built-in shelves in timber gate