Multi-disciplinary UK firm PriestmanGoode has designed a new co-living brand in India aimed at tackling social isolation among millennials by providing opportunities for shared experiences.
The new brand named Olive is a new offering by real estate developer Embassy Group and will address the country's lack of purpose-built co-living supply for millennials, who form its largest demographic.
Aditya Virwani, COO of Embassy Group and co-founder of Olive says: "The shared economy concept has percolated all aspects of society, creating unprecedented disruptions as well as opportunities. Today, it is not just the scarcity of spaces or living in congestion that are driving co-living, but also the affordability and flexibility, aspirations of the current generation, transition from owning to sharing, the digital economy and technological innovation.
"There are over 36 million students in higher education, and the migrant millennial workforce is growing at a rapid pace across metro cities in India. Olive by Embassy aims to uplift the standard of living for this segment with hospitality services and an ecosystem that will support India's youth in their academic and professional pursuits."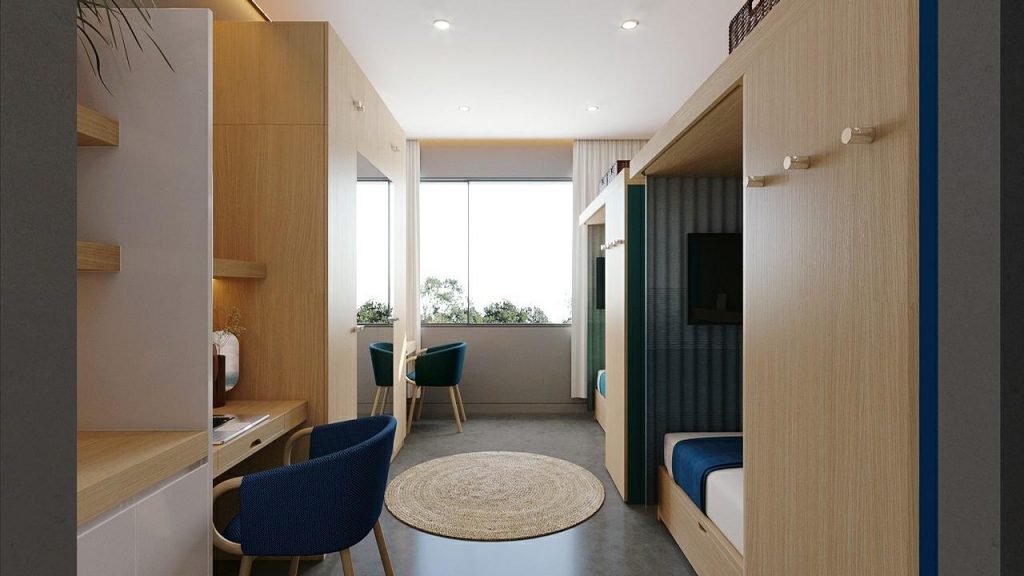 Targeted at students and young professionals, the communities are designed to encourage social interaction, with a wide range of communal spaces, including wellness centres, cafés, chill-out areas, rooftop terraces, shared kitchens, cinemas, rooms for gaming, music and karaoke.
Even areas that are less focussed on leisure will offer opportunities for social interaction or collabroation, such as co-working areas, laundry rooms and convenience stores.
"Olive is a place that feels like home, that gives users the privacy they need when they want it, with all the facilities of a luxury hotel." – Paul Priestman, chairman, PriestmanGoode
The Interiors will have a minimalist concrete aesthetic combined with traditional Indian materials like wood, rattan and tiles, while green elements will be used to provide a sense of wellbeing.
Single and double occupancy bedrooms will be available, all offering 21sq m (226sq ft) of space but with varying configurations depending on the needs of occupants, as well as custom-made furniture.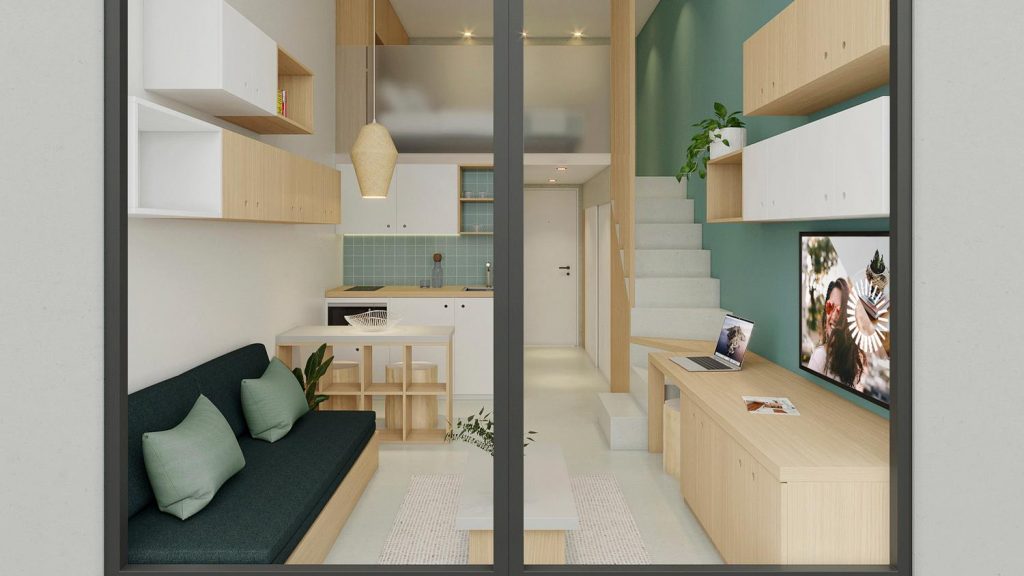 "We've created something that offers young people a good quality of life, in a market where there is very little choice," says Priestman. "Olive is a place that feels like home, that gives users the privacy they need when they want it, with all the facilities of a luxury hotel."
The first Olive location will be launched in south Indian city of Chennai later this year with 2,500 beds, while additional locations are planned in Bengaluru, Hyderabad, Mumbai, Pune and the Delhi National Capital Region.