PHTAA Living Design architects has designed a cafe in Bangkok that clearly signals a departure from convention. While the emphasis in the Thai capital's cafes was always on providing a space where patrons could hang out and engage in social meet-ups, the new cafe called Coffee No. 9 challenges this concept. With its limited space – it spans just 35m2 – the cafe located in Soi Ari puts coffee connoisseurs at the heart of the experience, shifting the focus to the beverage rather than the time spent in the space.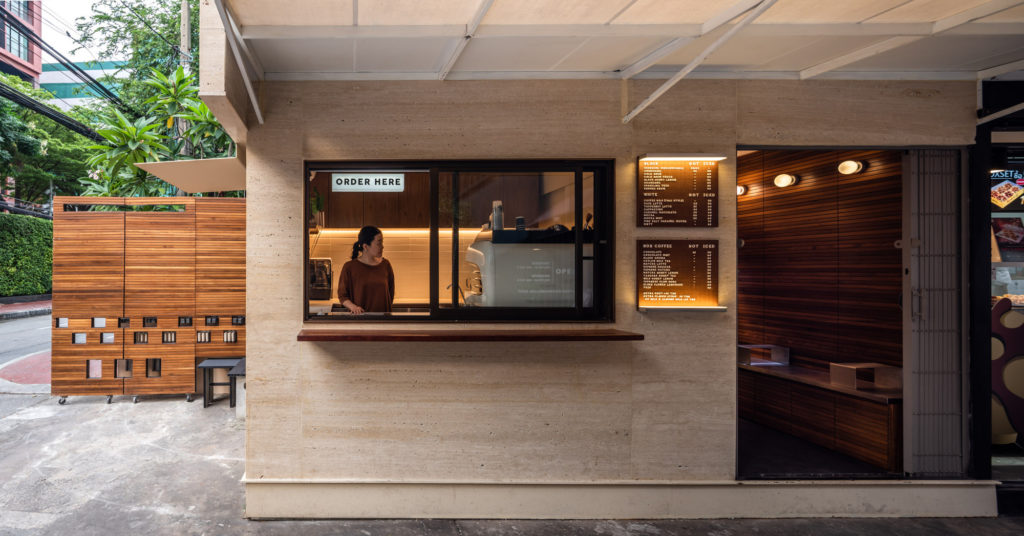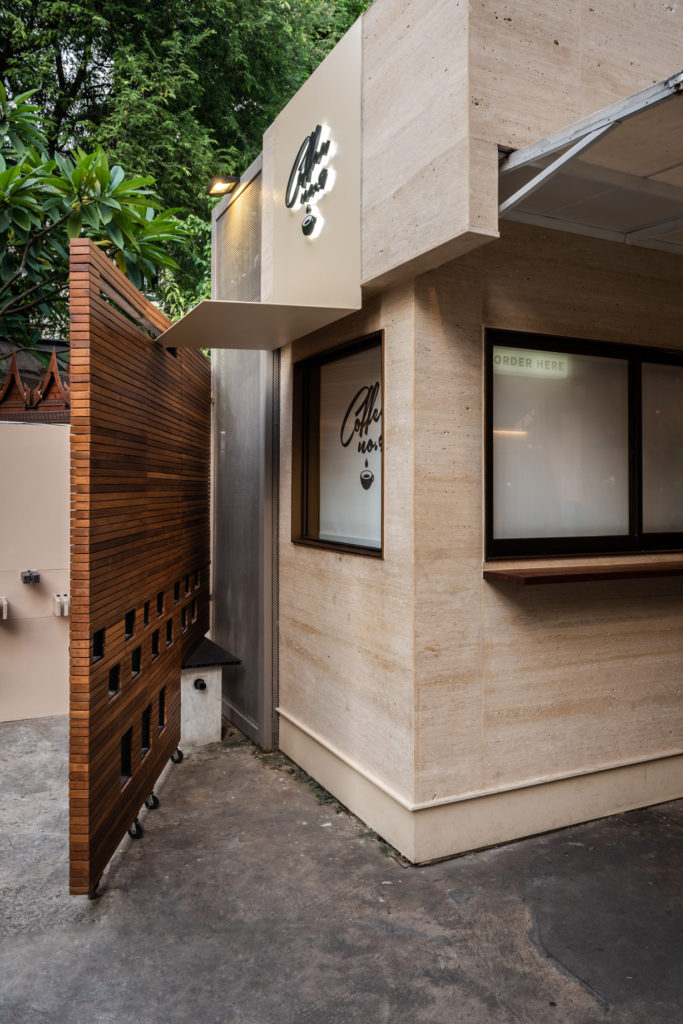 The space limitations called for much creativity in design. In this case, 80% of the interior space is taken up with the coffee preparation area leaving only 20% for seating. Fortunately, the small coffee bar has an external space by the street, which the landlord allowed the owners to use, provided the space could be used by other customers of the restaurants in the precinct, to which Coffee No. 9 belongs. The landlords also required the space to be kept accessible to pedestrians passing by.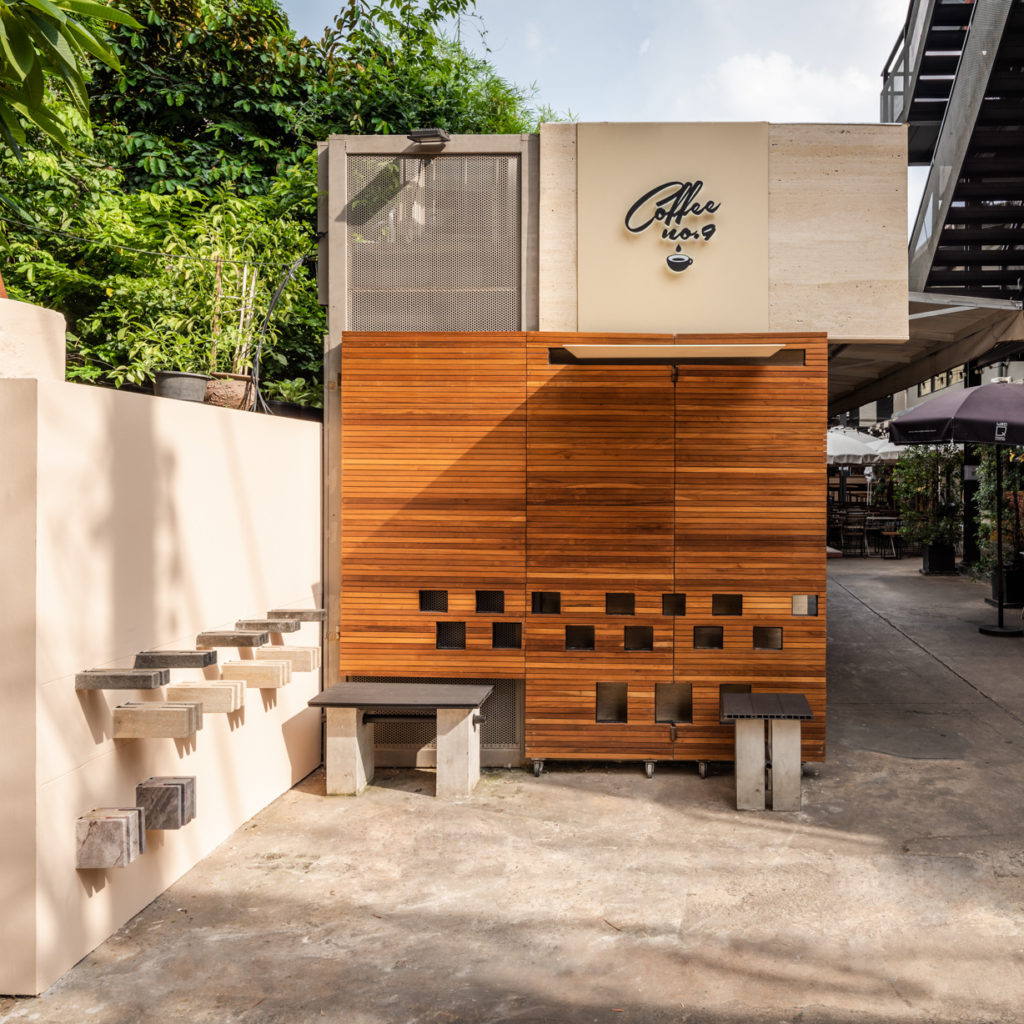 Inside the cafe, the design team worked on space-saving strategies by using a bench seat with upside-down u-shaped stainless steel tables that can be rearranged and locked into grooves into the bench, thereby creating flexible seating patterns. The tables can either be shared between people or used to separate small groups. For the external space, customers can use the seating to wait for their takeaway order or stay to drink.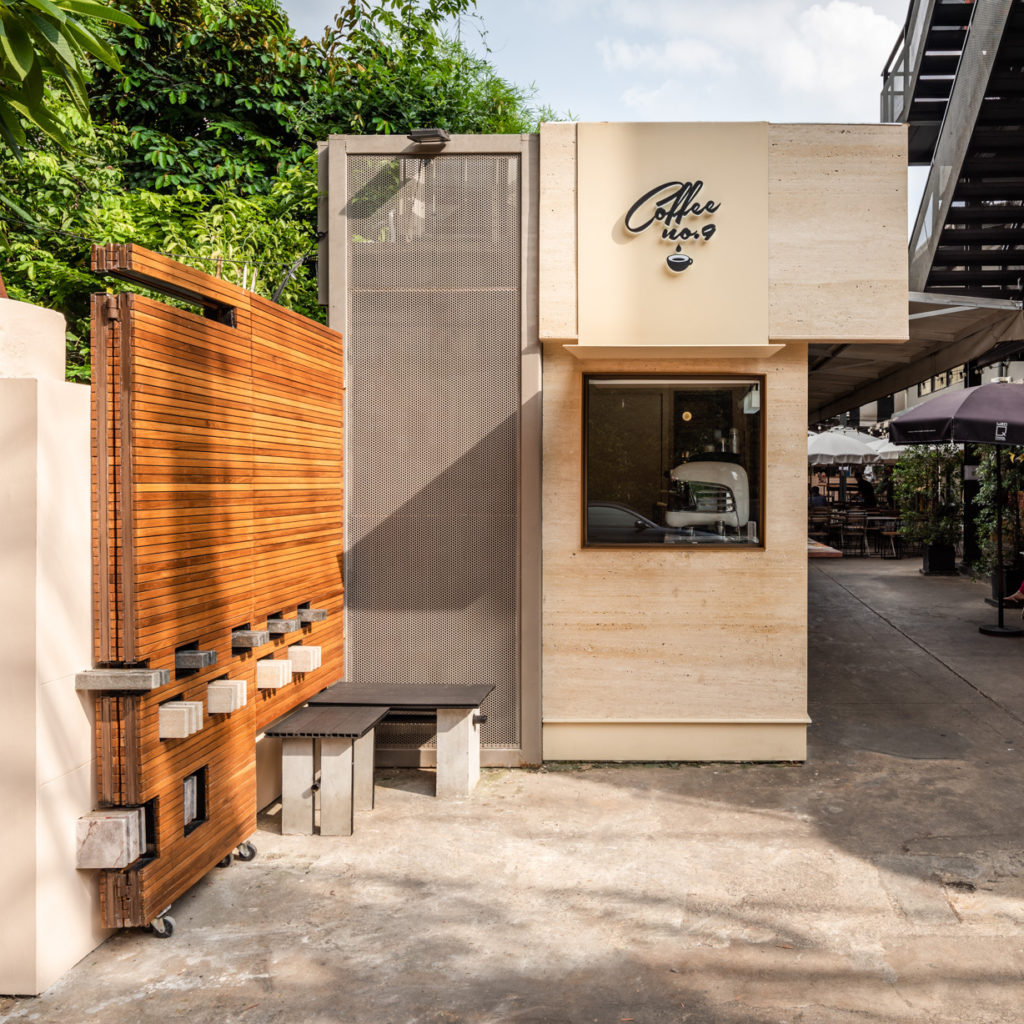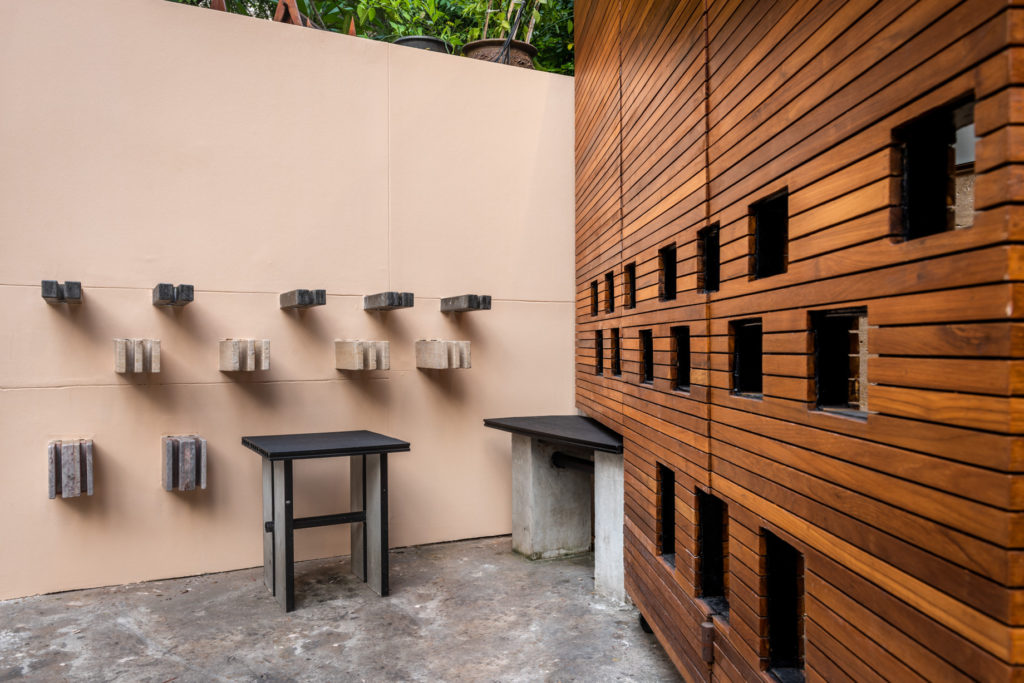 The design team installed street furniture made up of concrete, steel and fibre cement for seating or as tables. There is also the option of standing next to the wall with 11 mini marble built-in shelves. Altogether the idea for the exterior space was to be a "fast-stop point" for coffee purchases.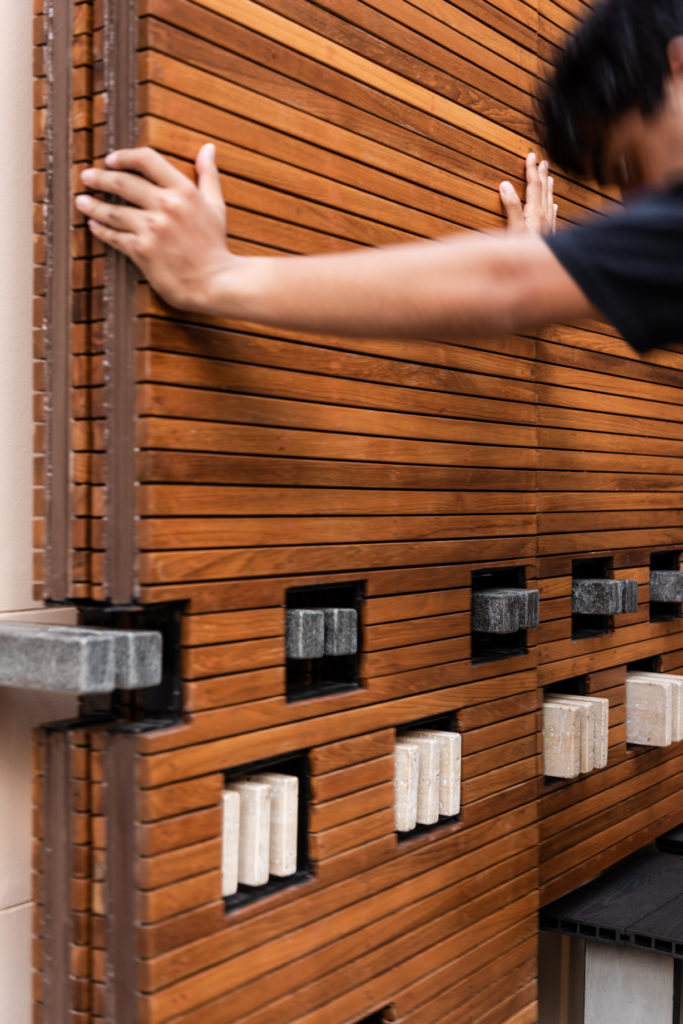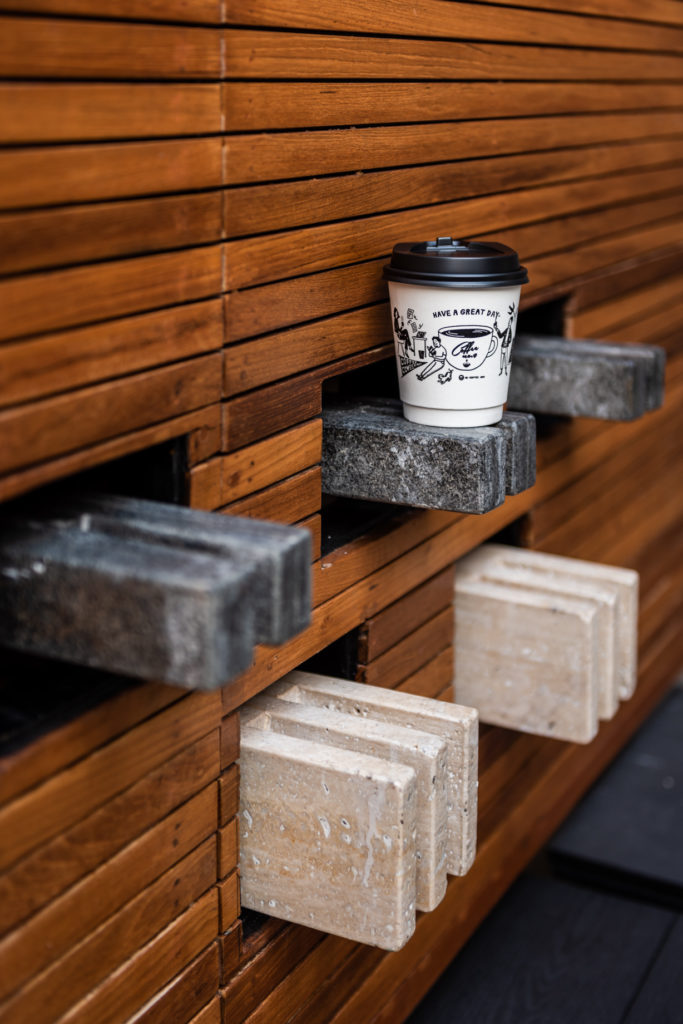 A playfully-designed large timber "gate" is used to create a visual impact on the street, and clearly indicate whether the café is open or closed. In the closed position, the gate shuts the ordering window, while allowing the awning above to pass through it, and secures the café during closing hours. When opened, cut-outs in the gate allow the shelves to pass through it, so it fits snugly against the wall.
Project details:
Architects: PHTAA Living Design
Area: 35m²
Year of completion: 2020
Photographs: Jinnawat B.
Architect-in-charge: PHTAA Living Design
City: Bangkok
Country: Thailand
See the full image gallery here:
You might also like:
ASWA architects designs tiny cafe with curved roof and asymmetrical gable in Bangkok
Onexn Architects creates a tiny 9sqm cafe in a former air-conditioner repair shop in Shenzhen that has impacted the entire street
Kube by OMA at K11 Musea Hong Kong aims to create an urban cultural space for city dwellers