Quirky Italian brand Gufram and New York-based avant-garde practice Snarkitecture have recently collaborated on a new collection called the Broken Series. The premise behind the range explores what is real and what is not real, the ambiguity between soft and non-soft, the subversion of the rules and the dissolution of the physical boundaries.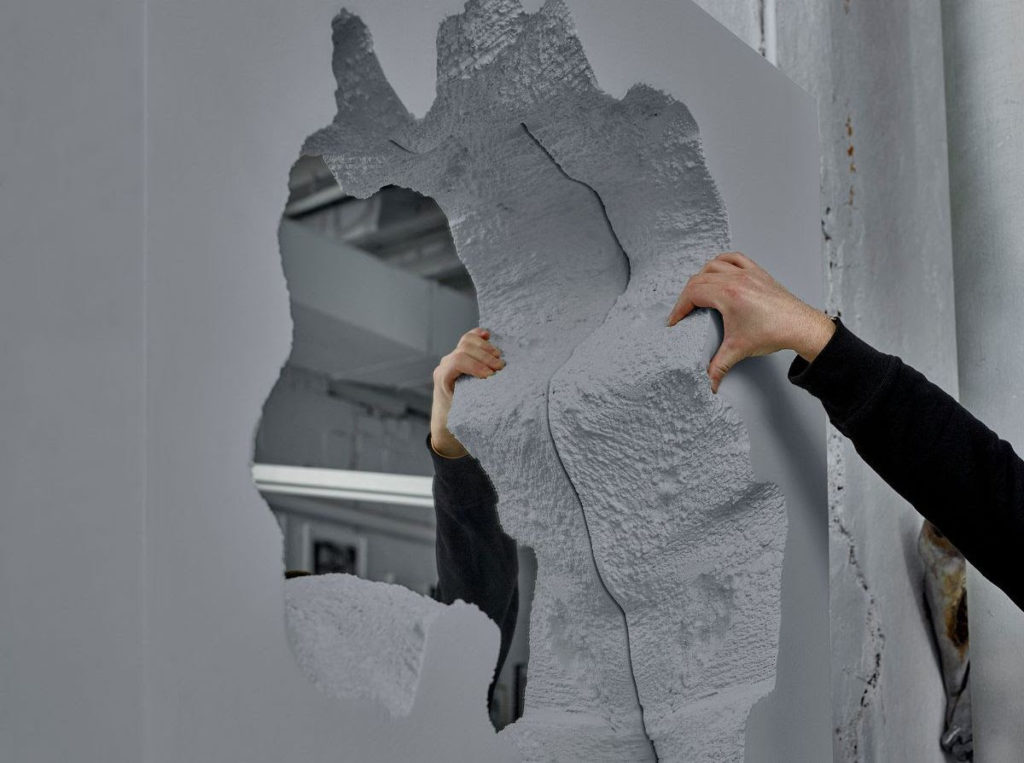 The Broken Series is a family of domestic sculptures created by Snarkitecture starting from Broken Mirror, the first-ever mirror produced by Gufram. The series now features Broken Mirror Square and the Broken Bench.
The practice co-founded by Alex Mustonen and Daniel Arsham came up with a whimsical concept of "soft/not soft" using polyurethane to mimic concrete. To achieve the texture of the concrete wall, Gufram's special patented paint, Guflac®, is applied entirely by hand, enabling the polyurethane to maintain its elasticity and to experience unique aesthetic experimentations.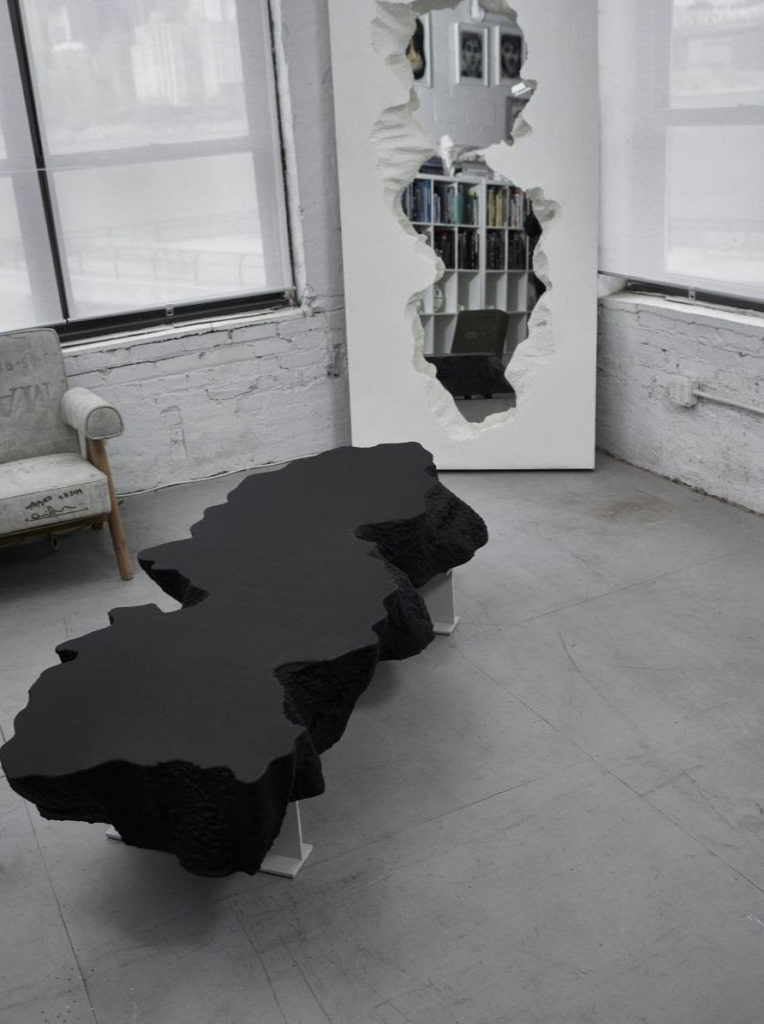 The polyurethane used for the collection is refined entirely by hand by Gufram's craftsmen in Italy, so every object is slightly different and therefore unique.
Just like the large Broken Mirror opens a door towards another dimension, the new Broken Square Mirror cracks a window through the wall: the reflecting surface is surrounded by polyurethane and allows one to peek into another reality. Its smaller dimension makes it perfect to add dimensions to décor limited spaces, offering a way to escape from reality.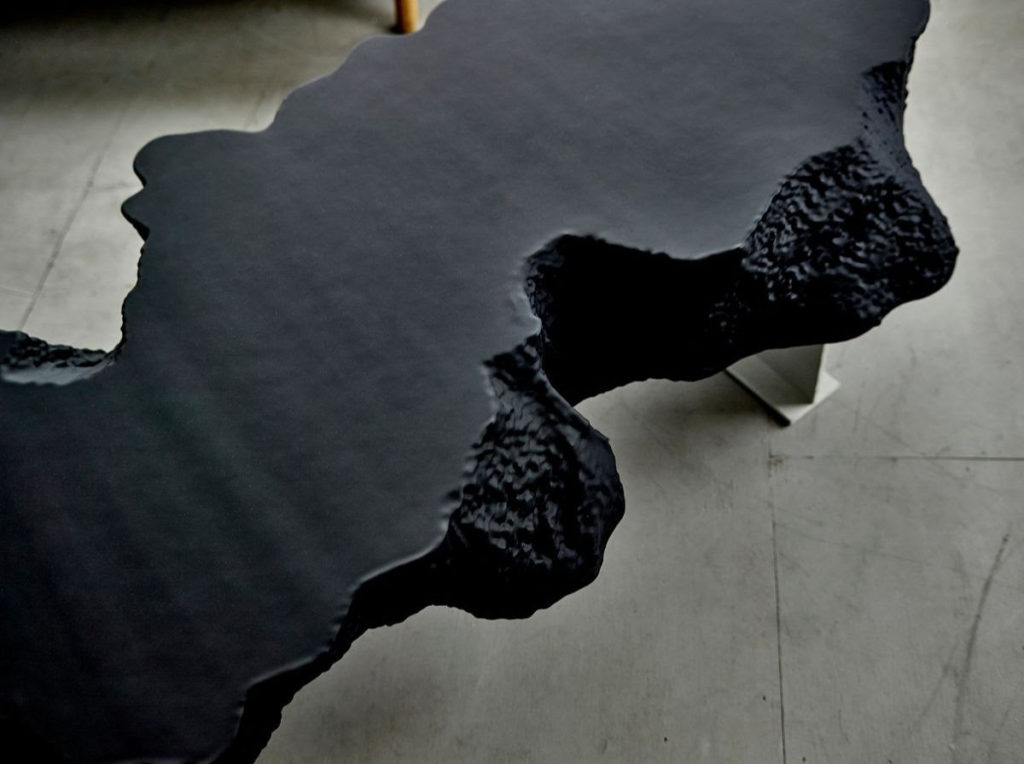 The Broken Bench, on the other hand, is an irregular slab of "soft concrete" in polyurethane, seems to be the part missing from the large Broken Mirror, and just like the other pieces of the collection plays with the "short-circuit" between the actual softness of the material and its appearance. An unusual addition both for domestic and public spaces, the bench is supported by beams in a highly resistant plastic agglomerate which highlights the piece's industrial look.

The Broken Mirror takes the form of a breach in the wall, a crack that reflects the space that surrounds it, but at the same time creates an alienating optical effect, as if the room is opened to the outside world or to another room.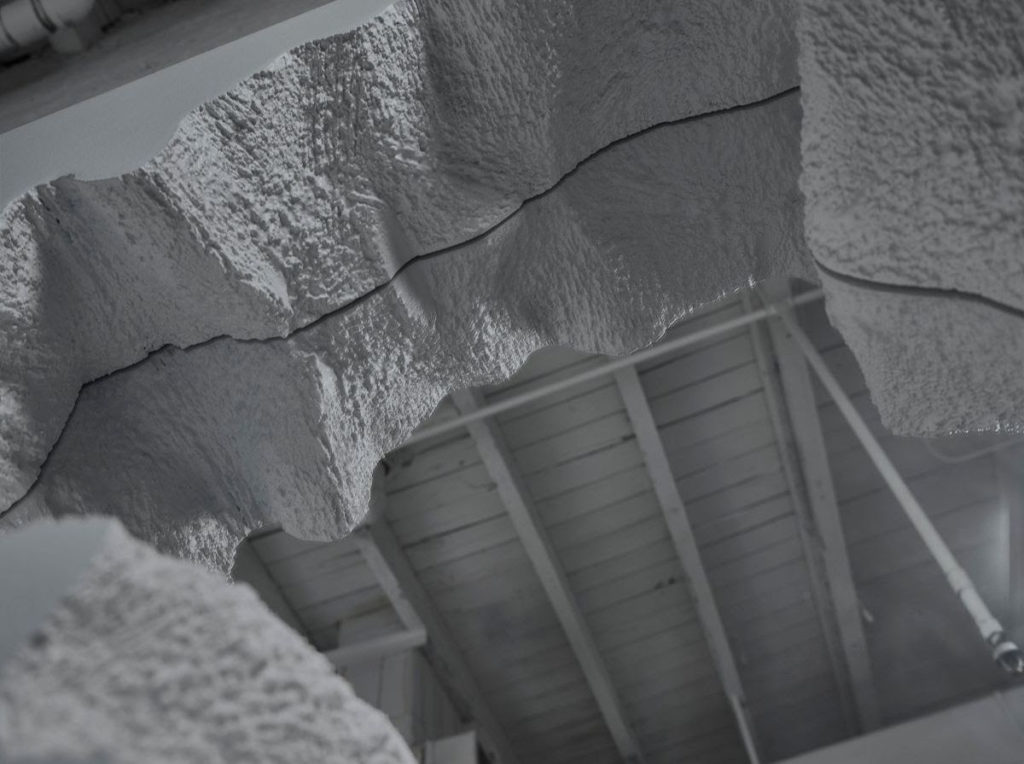 The reflective surface is surrounded by a frame made of soft polyurethane – directly relying on the material Gufram masters – highlighting the main characteristic of the mirror, which is to reflect the world in front of it but also to create a new and parallel one accessible through this metaphysical door.
You might also like:
Formafantasma designs new lighting product for Flos with flattened industrial power cables
Could Dutch designer-artist Daan Roosegaarde's technology-based solution be the ultimate answer to food wastage reduction and better crop growth?
Singapore-based designer Jarrod Lim designs space-saving urban furniture range for Jotter Goods