Pallavi Dean is the founder and chief creative director of Dubai-based award-winning architecture and interior design practice Roar. As one of the most influential personalities in the Middle East design industry, Dean is vocal about pertinent issues that affect industry professionals at large, including gender equality, collaborating with local talents, as well as intellectual copyright issues.
In addition to being a thought leader, she is also a visiting faculty in the architecture department at her alma mater – American University of Sharjah – where she mentors students and helps prepare emerging architects for the industry. In 2019, Dean was invited by the well-known Italian lighting company Artemide to design a product – part of a series of lighting designs by celebrated architects from around the world. The collaboration resulted in Interweave, a modular lighting design that can be connected and used in many different ways.
She is often invited to be on the judging panel of esteemed industry awards given out by recognised names such as Frame Magazine awards, Ahead awards and Dezeen awards. Roar studio's projects cover a wide range of
sectors including hotels, F&B, education, corporate offices, private residences, and retail among others.
DE51GN speaks to the multi-faceted Dean who has projects spanning across the Middle East, UK as well as upcoming collaborations in India, at her successful, all-female interior architecture practice based in Dubai Design District, and being a hands-on mother to two young children. Here, the interior architect leads us through her daily routine – one that is not ordinarily disrupted by a pandemic.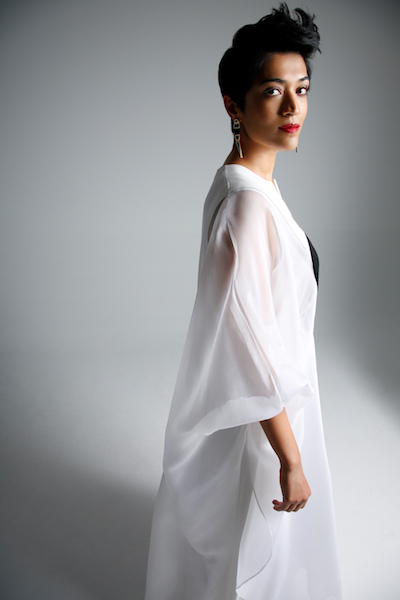 "Like all humans, I have good days, great days, and days I simply can't be bothered about. I find that in articles like these people portray the best versions of themselves – who can blame them? A life well-curated is a life well-lived, isn't it ? Like them all, I'll share what a good day looks like – peppered with an alternate reality on occasion." – Pallavi Dean, founder and creative director, Roar
5am: I set my alarm for 5am and I'm usually out of bed by 5.15. There's two types of people owls and larks. I'm a 100% lark – a morning person.
6am: First stop of the day is F45 – I love this intense but short-lived work out(#notagymbunny). I try and make it to this class thrice a week and on the other days I wake up and hit my spinning bike for an online les mills class.
30mins of exercise is a must – I find I am calmer and more centered if I exercise first thing in the morning – also because I can't be bothered at the end of a long workday. On my bad days, when I can't make it to F45 or walk to my tiny spin studio at home, I wake up at 6.30am do a few yoga stretches so I don't' feel guilty! I meditate most mornings using my MUSE band – another daily ritual that I've been practicing since I was about 16. A creative mind is a calm mind.
7am: Chauffeur duty is very high on my list of priorities – I drop my two boys off to school 90% of the time. I love listening to their banter in the back seat (not!). If I've weathered the inconsiderate drivers, lack of parking at school drop-off, and the back seat squabble by 7.45am, I'm in a good mood and raring to start my day!
8 to 10am: I'm a packed breakfast person and I prefer savoury food in the morning. It's not uncommon for me to start my day with soup. I get to the studio early or organise my site meetings first thing in the morning – especially in the summer months – best to get the site walk out of the way when it's cooler!
I like having uninterrupted creative time for three to four hours during the first half of the day. I will often send the team a message saying please don't talk to me till lunchtime so I can get lost in my sketches and creative conversations with myself (yep! I talk to myself when I'm designing – it's totally normal right?) But, let's be honest that's a luxury. If I'm lucky, I have solo creative mornings in the studio five days in a month. My most creative work happens on weekends and when I travel! It's cliched but my best ideas and inspiration come from getting away from the day-to-day. My favourite cities for design are Tokyo, London and Copenhagen, and for relaxation and recuperation, it'll have to be the Maldives.
Most of the team gets to the office between 8 to 10am. If I'm not in the creative mode, we often have our 1-to-1 meetings where we review projects in the studio – we are big believers in "meritocracy of ideas". We put everything out during our brainstorming sessions and the best ideas are worked on. Being an active member of the design team, I typically spend the first half of the morning working on schedules, drawing reviews, sketch-up models, space planning – basically anything a project in the studio requires.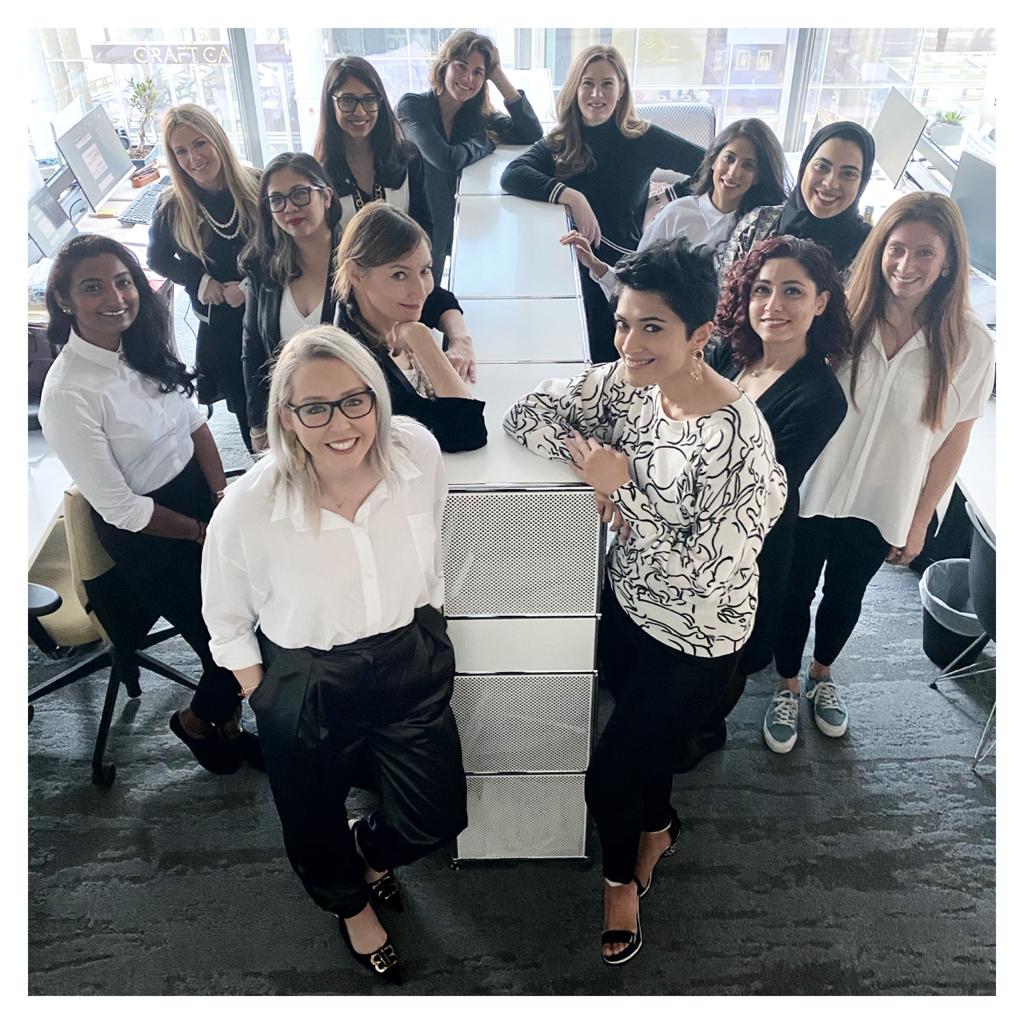 I love being hands-on and after six years of running the practice, I can proudly say I still do what any other designer on the team does. I've been told by business coaches that I shouldn't be working in the business but rather on the business. I tried that for a few months and absolutely hated it. I love everything about the design process and love being involved in all the projects in the studio! Most concept presentations and narratives are put together by me – so I do spend a lot of my time working on this aspect.
I need music if I'm working on concept creation or drawings. However, there needs to be pin-drop silence if I'm writing and creating content, I need pin-drop silence! My taste in music is questionable and the studio rarely gives me control of the speaker system. It varies from Taylor Swift to U2, Jazz to Electronic, Bollywood dance to Classica. I love Apple Play music and their curated playlists take away the agony of choice.
10am to 12pm: If I'm not doing project work, I organise the weekly schedule and project resourcing during this time. I will often review fee proposals with our MD and assist her with business development. We often joke about how agile our business is and sometimes we need resource management meetings on a daily basis. I do spend a day every week on our Sharjah and Abu Dhabi projects. Usually, the morning is spent in client workshops or on-site – or simply driving to get there, which could take anywhere from 30 to 90 minutes.
12 to 1pm: I spend this hour checking and responding to emails. I'm trying to be quite disciplined about only checking my emails a maximum of thrice a day – I find the constant connection quite disruptive to my workflow. I haven't quite mastered this but I am actively working on it.
I manage our social media channels – and typically do all the work-related social media during this time. This includes pushing our studio- and projects-related content on Instagram and LinkedIn, and editing content videos. We have an active and engaged following on our social media platforms. I dedicate some time responding to comments and queries online.
I usually take my lunch break at 1pm. It's not the healthiest practise – but I'm a desk grazer. I always bring packed lunches from home so I'll spend 20 mins eating and browsing on dezeen/ frame/ yellowtrace. Having just shared this with you – my resolution this year was to get out of the office and walk around for lunchtime. Of course, all of that has been upended by the ongoing virus outbreak.
"I've mastered compartmentalising my day and week. Some days, I'm an awesome mother, wife, and daughter and my family has my undivided attention. On other days, I'm a designer, entrepreneur, and hustler, and I may not have plenty of time for them. But everything in balance with no extremes is how I like to operate."
I often turn down lunch and coffee meetings. I like being efficient during my work hours so I can have quality time with my family once I leave the studio. Packing in the multiple roles of designer, entrepreneur, mother and wife is challenging – but the best piece of advice I was given was 'you can't be everything to everybody, every day'. So, I've mastered compartmentalising my day and week. Some days I'm an awesome mother, wife and daughter and my family has my undivided attention. Other days I'm a designer, entrepreneur and hustler, and I may not have plenty of time for them. But everything in balance with no extremes is how I like to operate.
2 to 5pm: I like to call this my 'varied activity time slot' and it changes from day-to-day. I organise client meeting, supplier meetings, pitch presentations, submitting award entries, award judging and university work. I do write a lot of the Roar media content – I try and get that done during this time too. I collaborate with local universities and often lecture during these hours. I prefer leaving meetings to the end of the day or first thing in the morning so I can get a large chunk of uninterrupted studio time. Studio time is sacred to me and I'm protective about this. I try and leave the office at 5pm on most days so I can spend quality time with my boys.
6 to 7pm: I eat early with my family and we may scoot around the neighbourhood, go to the park or potter about building lego structures at home. On the days I'm feeling tired or worn, we have TV dinners and watch Netflix. I can't cook – thankfully my husband is awesome, my mother lives 10 mins down the road – there's always food on the table!
7.30 to 9.30pm: I usually put my children to bed by 7.30pm. I catch up on emails, project correspondence and will typically work for an hour or two on other bits and pieces. This is great time to catch up with our Roar London studio on ongoing projects in the UK. My husband Richard Dean – a well-known Dubai media personality – often prepares for his breakfast radio show at this time – so we work in parallel and chat. On good days, we switch off our laptops at 5pm and chat all evening – this really is the highlight of my day!
9:30 to 10:30pm: I'm in bed most days by 9:30pm and spend an hour reading before the lights are out. I try and read a book a week – I rarely watch TV (unless I binge watch a series on the weekend or aboard a long haul flight).
Images courtesy: Roar Design Studio
You might also like:
A day in the life of: Nathan Yong
A Day In The Life Of: Jonathan Ashmore