Bangalore-based award-winning Indian industrial designer Saif Faisal, who describes himself as a "dreamer" shares that he has always been making things. "Creativity is almost a matter of survival for me.

 I was fascinated by automotive design and architecture early on, when I wanted to pursue a creative profession, industrial design seemed to be perfect to work broadly with many disciplines," he says. 
In the second episode of this series, we bring you Faisal's daily routine and what inspires him.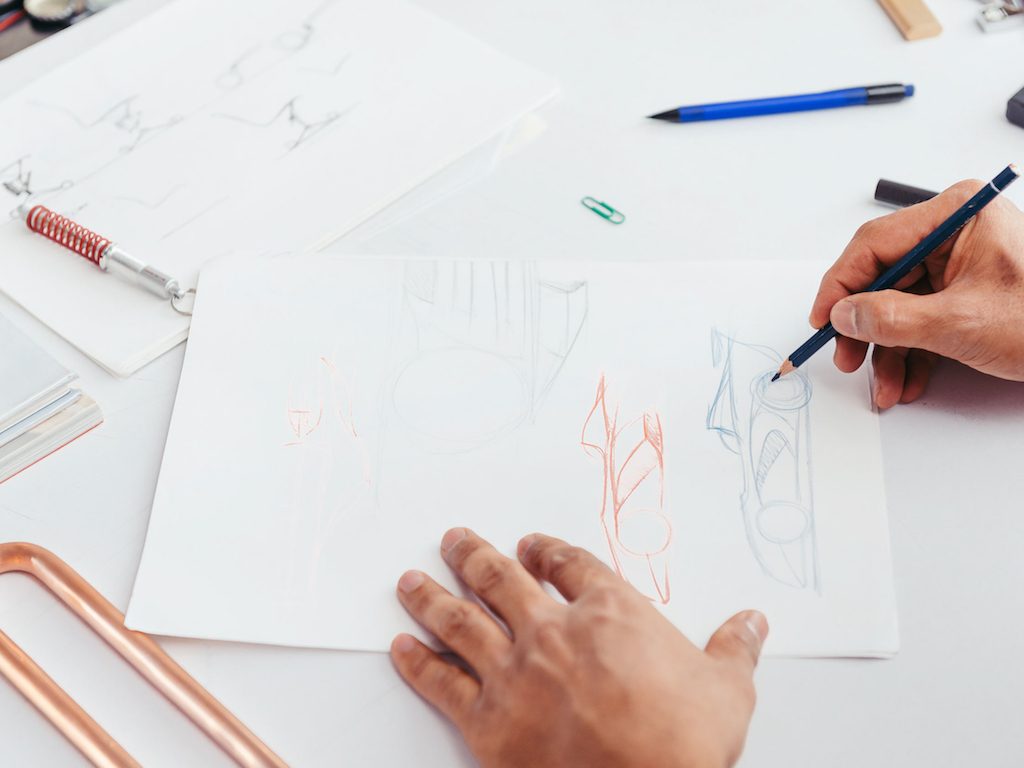 You can call me an "essentialist". My focus is on sensitive, thoughtful, meaningful and contextual design. The products I design aspire to a functional and poetic expression. It has a lot to do with the distinct displeasure I have for "jugaad" – a social and cultural practice in India where people have a "make do" attitude towards everything. You can say it's the opposite of rational and carefully-considered innovation, an easy way out of everything, and applied to pretty much everything from engineering to design, politics, economics and infrastructure. Another thing that I have a dislike for is frivolous pop, kitsch design that is ubiquitous in India.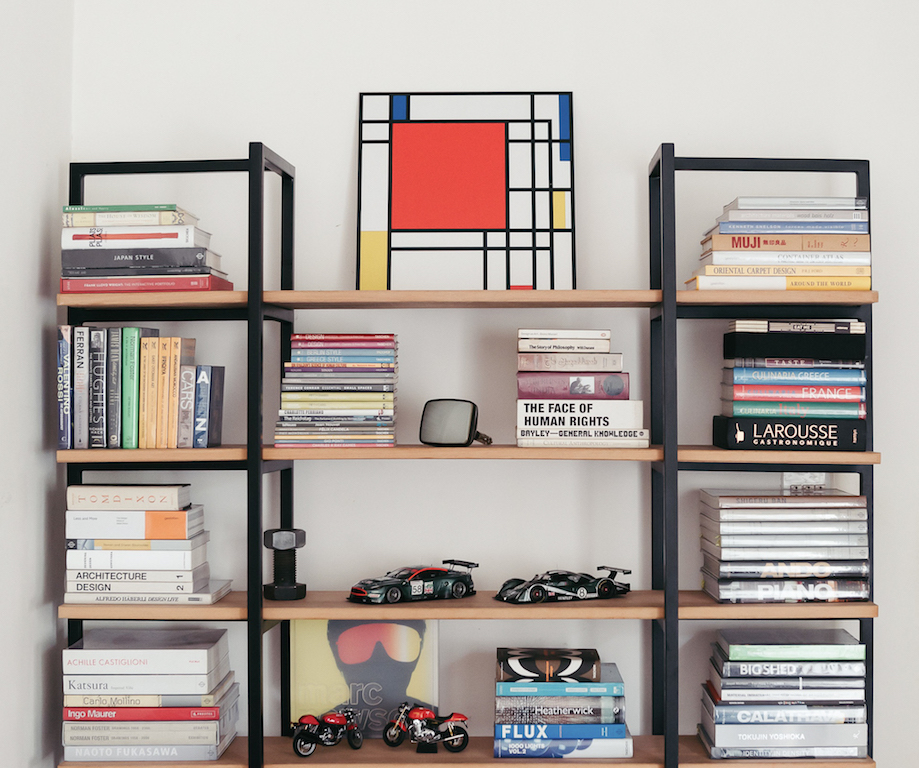 Our studio started small, and being an autodidact, I just started off with making the concepts I used to come up with. The good network of industries that I developed while designing Formula student racing cars during college for almost four years and architecture undergraduate course gave me an edge.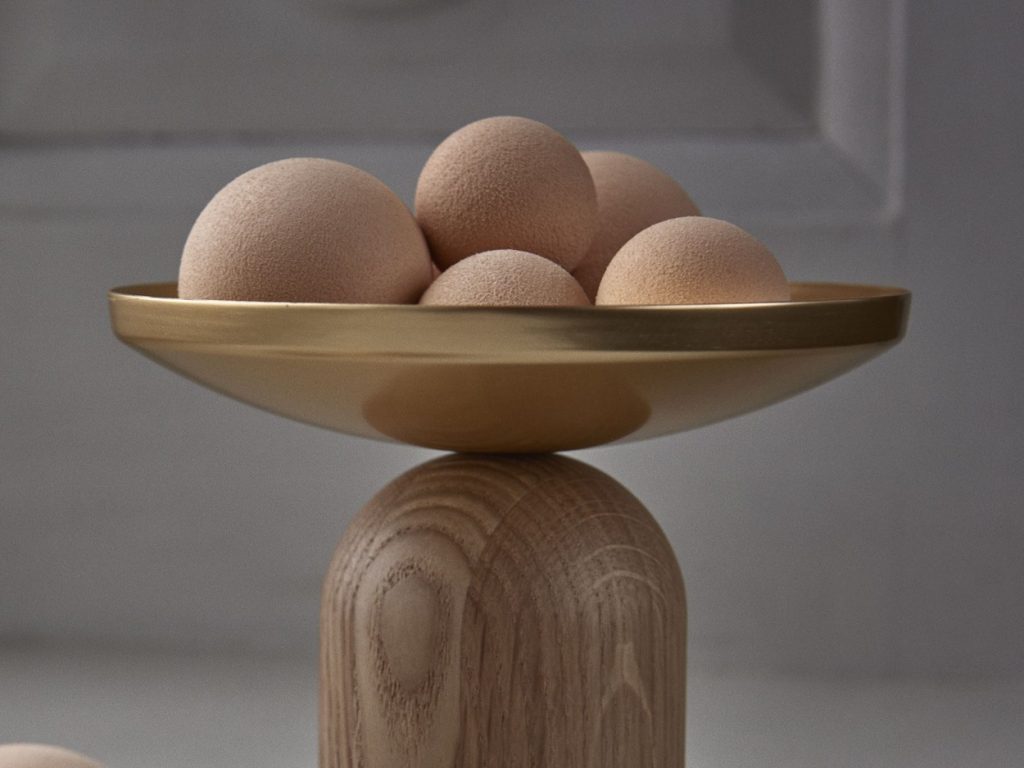 Since 2014, when I started the studio, I've been working on architecture, furniture, strategic design consultation, product design, lighting, aquaponics, Internet of Things (IoT) devices, brand identity, interiors, motorcycle design, automotive racing, craft and jewellery design. Now, we are doing a couple of watches for a brand from the UK.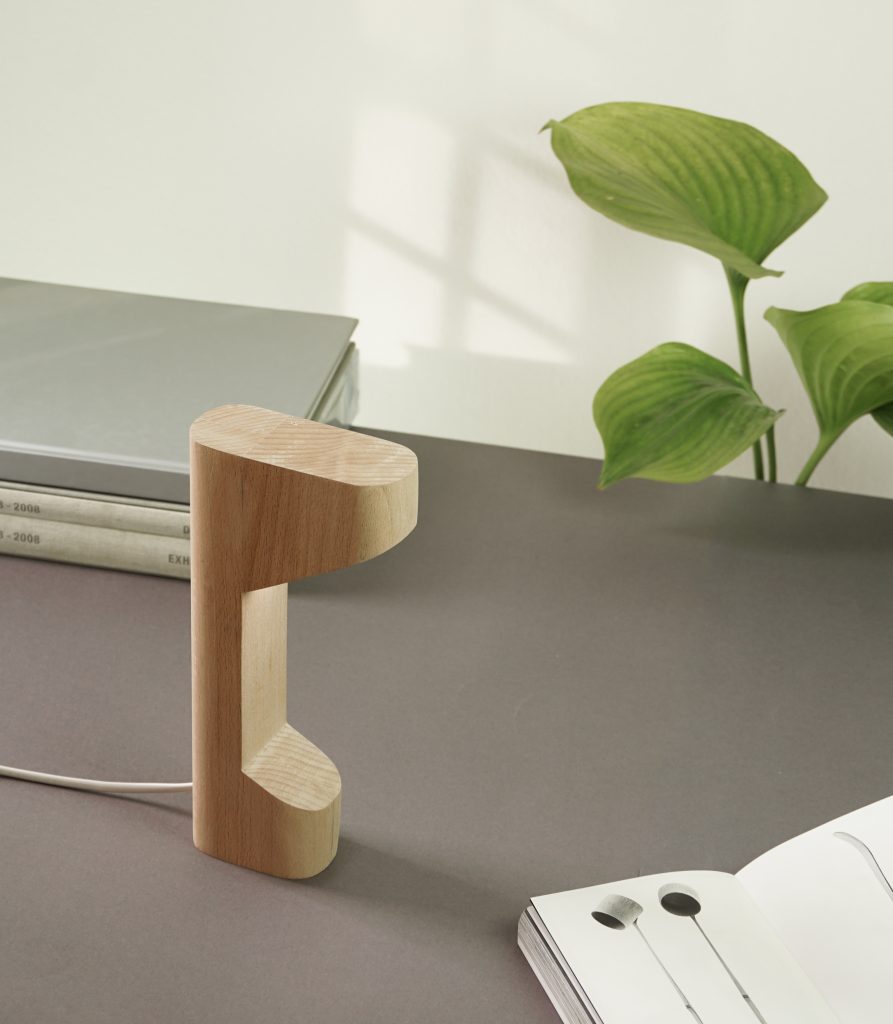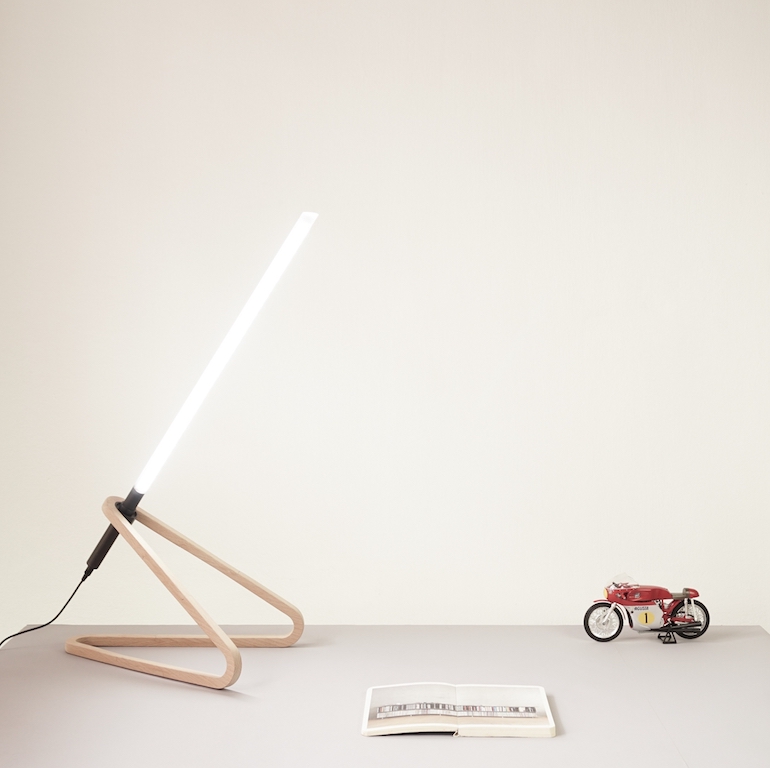 I love design development more than manufacturing, shaping ideas and concepts into reality and really enjoy taking up new projects that give exposure and understanding of new technologies and addressing new human needs. 
I feel like a kid in wonderland when I have a visit to some factory or workshop.
 While every creative has his or her own process, which can be structured or unstructured, each of them has a routine. Here is how my day pans out: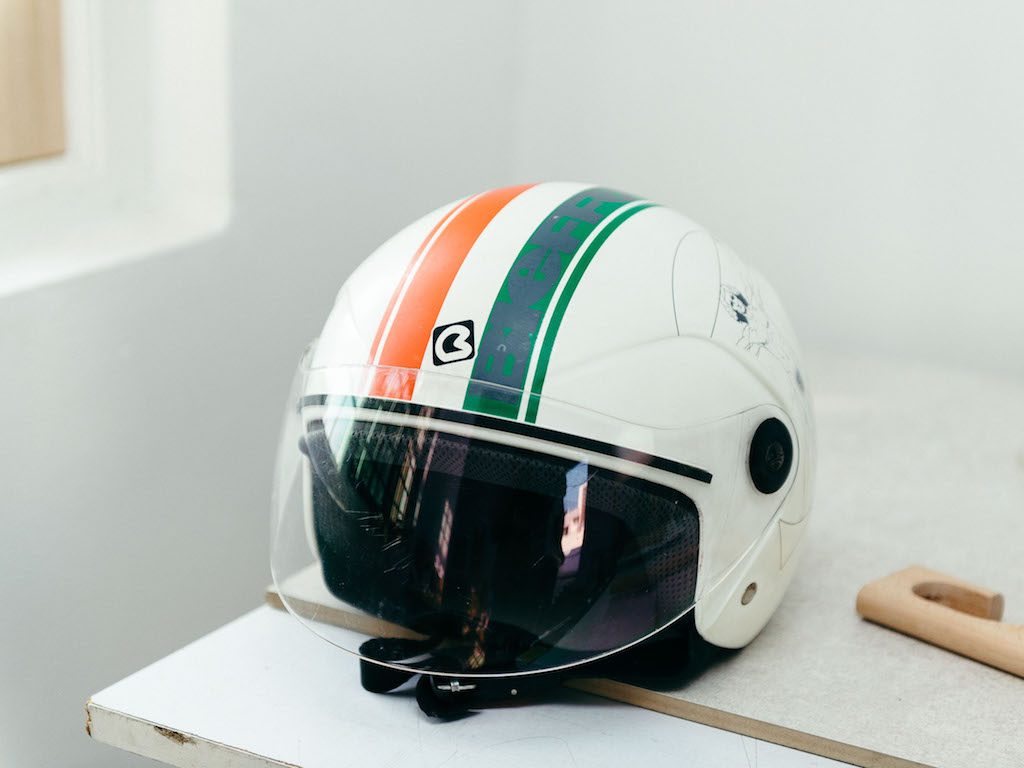 5:45am to 7am I usually get up at around 5:45. After my Fajr prayers, I do a bit of workout and boxing for about 30 minutes and then I attend to my small roof garden.
7am to 8:30am I make breakfast most of the time. I love to cook as it gives me calmness to think, and at times, I listen to Monocle Radio when I'm cooking alone. 
I believe I'm a better cook than a designer. I enjoy experimenting with new recipes. Right now, I'm trying stuff that is quite delicate in flavour, exploring the essential nature of preparing food inspired by primitive and peasant cooking with rich and authentic ingredients. I somehow enjoy the restrictions that come with it. It does inspire me in my work. I feel food is very much like design. Frugality, I feel, is the need of the hour for a more sustainable future.
8:30am to 1pm: After breakfast, I go upstairs to my small studio space. We are planning to move into a bigger space soon if we get something suitable close by, as commuting in Bangalore is horrendous lately due to heavy traffic. 
I have my tea at about 10am. 
Being a serious tea connoisseur, I usually stock about 10 different blends, but most of the time, it's either ginger and basil or mint green tea. They are quite refreshing. Making tea is almost a ritualistic thing for me – I have to get it just right.
I usually don't go out in the mornings. If there is some design development happening with the vendors at their factories, I prefer the appointments to be in the afternoons, this gives me good time to think and work on ideas, sketching and making models, also I can sort out the designs and do drawings and research before lunch. Also one particular thing I do this time is make the 'list' for the day. If I don't have it, I can't work efficiently.
1pm to 2:30pm: I have a small meal or some fruits for lunch and attend to some chores. 

I'm home-schooling my daughter so she is with me most of the time. Every now and then, we will be playing LEGO and teaching her things as they come by – we take an organic approach to it. 
I really enjoy scale models, making them and collecting them. 
Realising and visualising my concepts through scale models makes the work playful.
Most of my products don't even have a sketch or a 3D drawing; sometimes it's just a rough CAD drawing which leads to the prototype. 
I love books; they have been a huge part of my formative time. Books are quite romantic to me. I used to spend most of the money I got for allowance and clothes during college on books and scale models. It was extremely satisfying.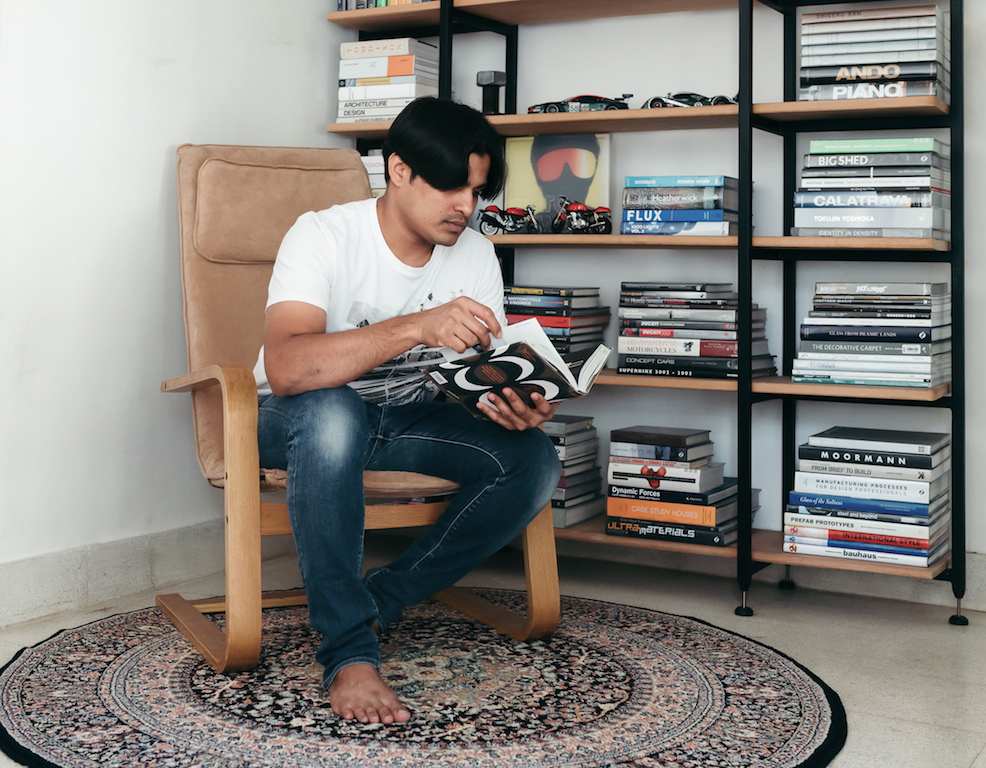 2:30 to 5pm: I usually keep this time reserved for client and vendor meetings. At this time, the roads are less congested. Our multi-disciplinary approach in the studio keeps us involved in diverse projects. I have been approached for an electric vehicle – urban mobility for ride-sharing focussing on the technological-social aspect of the experience for efficiency and comfort.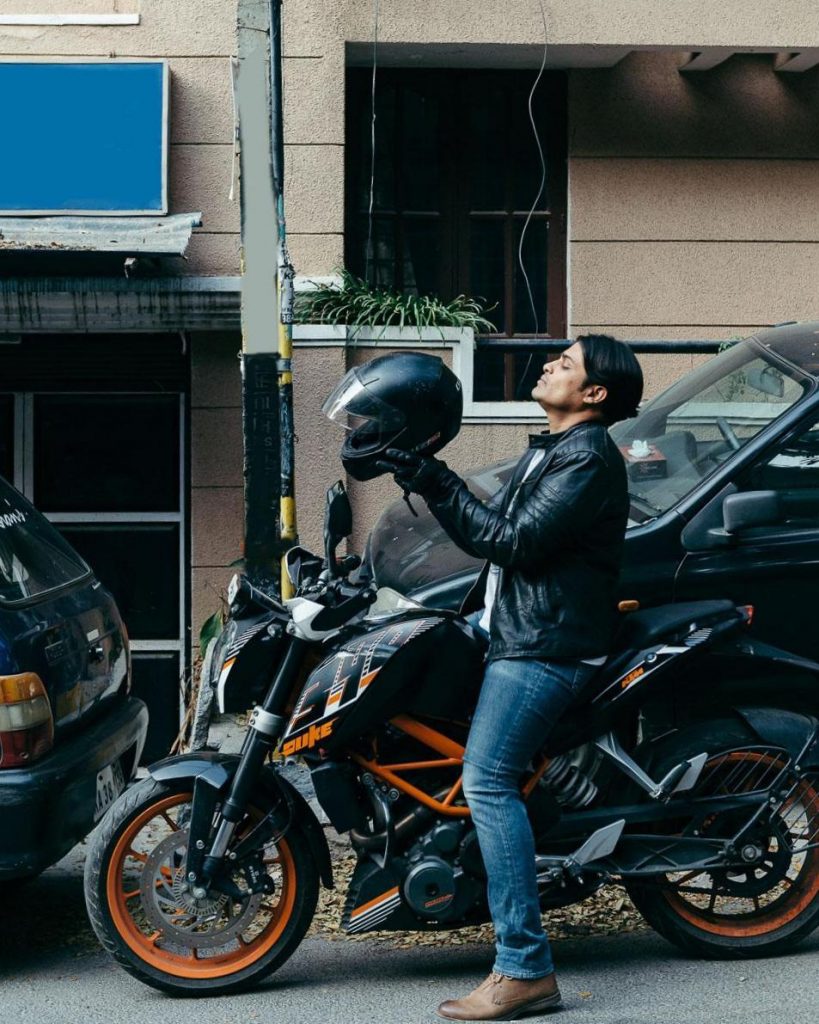 I'm also working on a concept motorcycle of my own, a cafe racer of sorts. I'm always more comfortable working with things that move and do stuff. 

I enjoy riding my KTM. I've been riding since I was 10. It gives me a certain calmness, control and energy. When I put my helmet on, it's like I'm cut off from the outer world and that deepens my inner focus.
We are developing several IoT solutions for retail, warehouse storage and consumers. The one very interesting thing we are working on is a solution to get rid of the one-time use plastic packaging in FMCG. This will be implemented through smart technologies in storage jars and the circular economy solution to the whole supply chain. 
The studio is also working on a series of aquaponic solutions for cleaner food with a project called the Eat Neat Project. We are also super excited about working with a couple of new Indian brands that have an international outlook.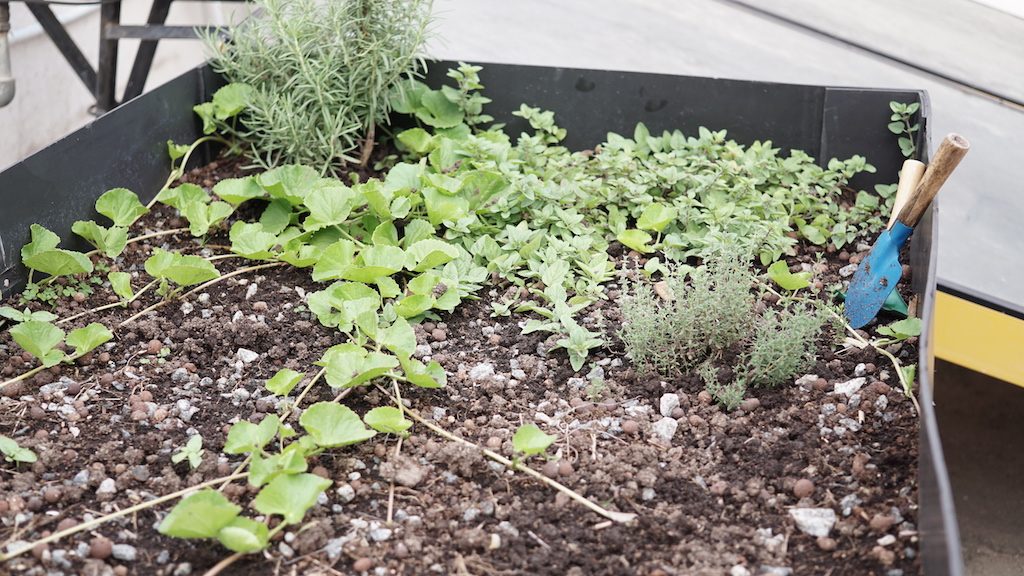 I usually take a break every now and then to go to my home town, Bidar, known for its metal inlay crafts. It is a historical town, around 120km from Bangalore, with a huge fort, palaces and monuments, with lots of culture and nature around. It's like an antidote to the busy urban life in Bangalore.
 Every time I came back from there, I find a shift in the work which is hard to explain. 
I'm hoping to travel to Turkey soon, among other beautiful places I would love to visit Konya, the birthplace of the revered philosopher-poet and mystic, Rumi.
5pm to 7:45pm: Evenings are quite flexible. I have some herbal tea or coffee with some snacks. Then I take my daughter to play or we hang out at the park. 
As we work from a studio which is just above our apartment, I get to efficiently work in between doing stuff at home.
7:45pm to 11:30pm: I have my dinner, watch some movie or a series or some documentary. 
I really love quality Movies and shows from the past and interesting documentaries. Currently, I'm hooked on to SUITS and The Grand Tour. Also I follow racing MotoGp, LeMans 24 hrs and Isle of Mann TT. Racing inspires me for its essential nature, where man and machine come together as one, and push the boundaries of human possibilities.
And it's back to the studio after that. Mostly this is the time I get my creative juices flowing as I'm alone with no distractions. I love the solitude. It helps me unwind.