A consortium of leading property developers, including Far East Organization, Seksui House and Sino Group, has launched a design competition called MILL that invites creatives to design a public art bench for a new development – One Holland Village. The public competition seeks to reflect the granular, holistic nature of the Holland Village precinct — an eclectic enclave formed and shaped by old and new, local and global. The competition invites contestants to express their personal anecdotes, memories and the unique personalities of Holland Village through the design of a public art bench.
Five winning public designs capturing these layers of Holland Village, together with five other commissioned pieces by Singapore-based established artists and designers – Olivia Lee, Studio Juju, Hans Tan, John McLaughlin, Lanzavecchia + Wai – will then be placed back within the village landscape, to celebrate the vibrant spirit of the community.
Initiated by the developers of One Holland Village, MILL brings together the public, artists and creatives in collaboration with homegrown design practice FARM and local furniture maker Roger&Sons to design and fabricate high-quality public art benches for the Greater Holland Village community.
The panel of judges includes industry practitioners and thought leaders including, Eugene Tan, director of the National Gallery Singapore and the Singapore Art Museum; Yap Lay Bee, a registered architect and group director of architecture and urban design at the Urban Redevelopment Authority; Hans Tan, founder of Hans Tan Studio and associate professor at the National University of Singapore, as well as a President*s Design Award winner (2018); John McLaughlin, a register architect and director at MKPL Architects; and Edward Ng, executive director at Far East Organization.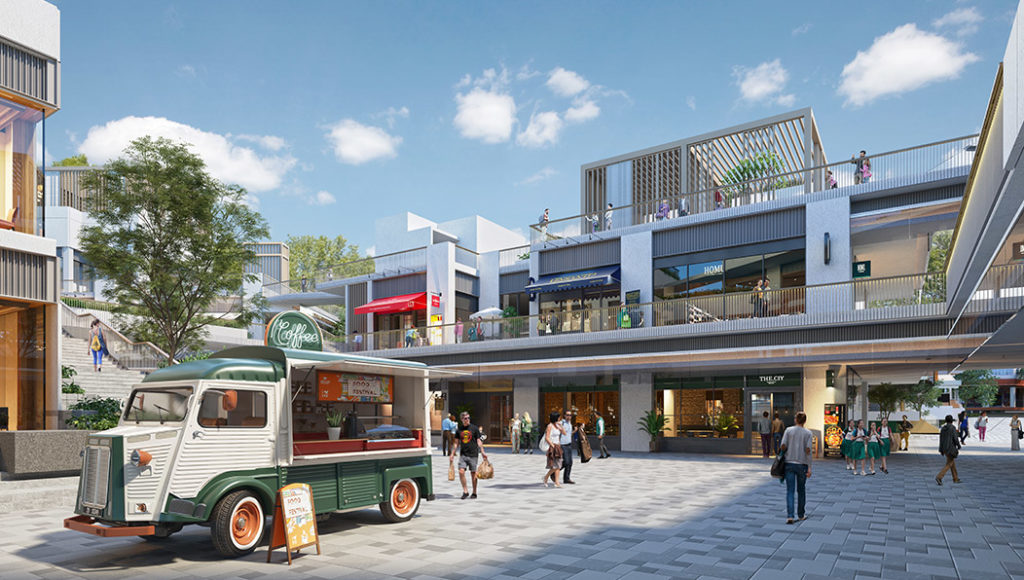 5 Winning Public Entries
Four winning entries will be selected by a panel of judges.
One winning entry will be picked by members of the public via social media.
Participation is free.
Build Partner: Roger&Sons

$2,000 Cash Prize For Each Winning Entry
Five winning submissions will be awarded prize money of S$2,000 each.
The winning designs will be constructed for the eventual development.
FARM and Roger&Sons will work with all designers and appointed fabricators to realise the final furniture.

Timeline
1 December 2021 –– Official launch
30 April 2022 –– Submission deadline for Competition Designs
28 May 2022 –– Judging and award
Design Considerations
1. Build to last in the public domain
2. Avoid crevices that attract the stuffing of cigarette butts or litter
3. Avoid designs that allow water ponding, to prevent the breeding of mosquitoes and damage to the furniture
4. Avoid sharp corners for safety
5. Consider means of elevation of furniture off the ground to prevent long-term water damage from rain or flash floods
6. Consider ease of production and transportation of the bench with regards to timber weight

Production Techniques
Basic processing of material, such as jointer planing, surface planing, straight or angled sawing.
Cutting of curves is not recommended, and will be assessed from proposed design. Fabrication of circles or odd shapes is possible with a circle-cutting jig or template, for thicknesses up to 40mm.
Basic wood joinery, such as mortise and tenon, miter, or lap joints. Outdoor finishing oil or lacquer. Laser engraving, with a bed size of 100mm by 100mm.
Restrictions
Aside from Tembusu wood, no other materials should be proposed in order to maintain the integrity of the brief. Galvanised steel components for structural purpose can be fabricated.
Submission Deliverables
1. Scanned copy of concept sketch (jpg or pdf)
2. Rendering of concept
3. 200-word concept statement
Download this form to participate. Submissions must be made by 30 April 2022.
Competition: Lexus Design Award 2022 invites designers to positively impact the world through design
Competition: Saudi Arabia invites designers around the world to create products for AlUla Design Award
Singapore exhibition underscores the potential of waste recycling through works by local and international designers