Lexus Design Award calls upon young creative talent around the world to "Design for a Better Tomorrow". Launched in 2013, this international design competition has provided a life-changing opportunity to up-and-coming designers to win the prestigious award for innovative design excellence. Six finalists will be selected to present their works to a panel of renowned judges – Paola Antonelli, Anupama Kundoo, Bruce Mau and Simon Humphries – and one Grand Prix winner will be selected. Before the Grand Prix selection, finalists will have a workshop with world class design professionals serving as mentors to develop their prototypes. The cost of prototypes will be covered up to US$25,000 including tax. The finalists will also get to engage with a four-member jury panel comprising globally renowned design experts and architects. In addition, the finalists will also be provided with mentorship.
The competition is open to professionals, students and design enthusiasts around the world. Entrants are individuals who have reached the age of majority in their home country. Last year, creators from 66 countries submitted design proposals, many of which leveraged the power of technology to design for a better tomorrow. The submissions spanned across the categories of Industrial Design, Architecture, Technology/Engineering, Interior Design, and Fashion Design.
The competition's objective asks participants to imagine a world where design creates an enriched sense of happiness for all, and consideration for people in diverse circumstances, as well as anticipating global challenges facing future society, engaging in innovative ways which contribute to a sustainable future, yet seamlessly enhance the happiness of everyone.
Judges will consider the degree of imagination, captivating designs that intersect with thoughtful solutions, and lead to a brighter future for all. In essence, design that can truly create a positive impact on people and society-at-large.
In the 2021 edition, two finalists from Asia made it to the last round.
KnitX by Irmandy Wicaksono, Indonesia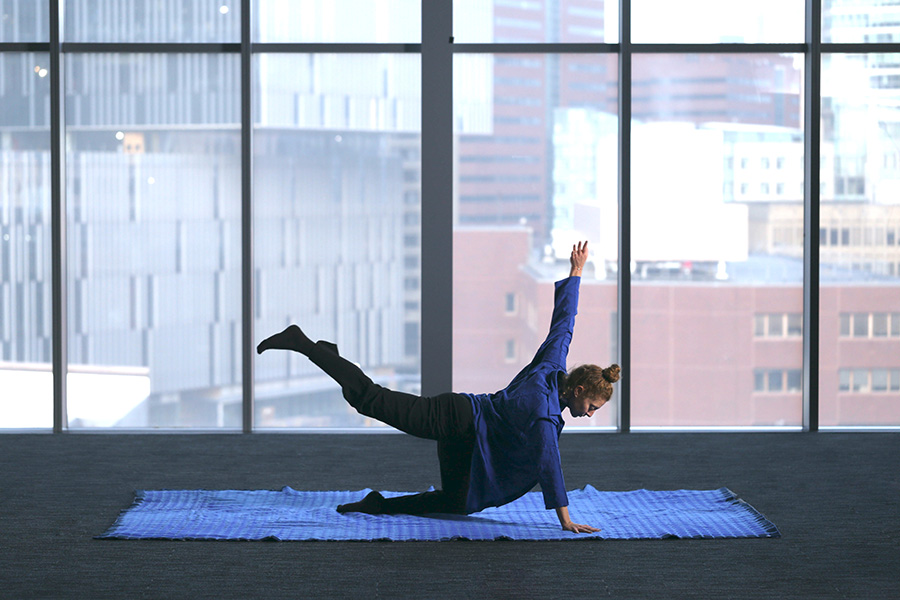 KnitX explores the boundaries between electronics, textiles, and musical interfaces, imbuing interactivity to everyday fabrics. The result is a musical cloth that responds to tactile and proxemic gestures and an interactive carpet that evokes the bi-directionality between dance and music.
Irmandy Wicaksono is an Indonesian electrical and textile engineer and designer, who currently resides in the US. He is a Ph.D. student in the Responsive Environments, MIT Media Lab. His research focuses on developing soft and textile-based electronics for various applications ranging from health and well-being, human-computer interaction to interactive media and environments.
Terracotta Valley Wind by Intsui Design, China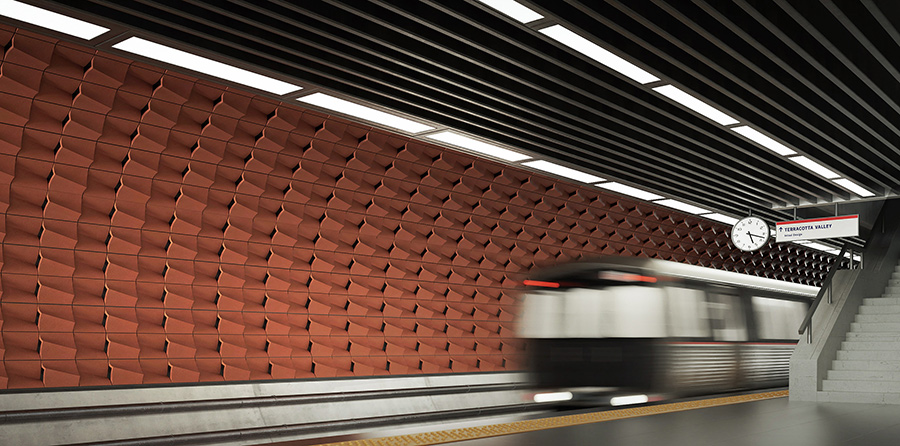 A terracotta evaporative cooling system that cools subway stations during summer and reduces energy consumption. Terracotta is an inexpensive and accessible clay material. Its porous nature allows water to quickly evaporate, while utilising the unused wind resource in subway stations, maximising the value of train-induced wind.
Intsui Design is a design group – Chenkai Guo, Baohua Sheng, Yilei Lyu, Yu Zhang – from China that is based in Tokyo, Japan. They are currently pursuing Master's degrees at Tama Art University in the Integrated Design department. They explore the relationship between subconscious human behaviours and design. Their design practice focuses on people's intuition and natural responses to objects and the environment.
The 2022 Grand Prix trophy was designed by Hideki Yoshimoto. Yoshimoto was the winner of the inaugural Lexus Design Award in 2013 and has become a successful designer based in London working with a number of global brands. The trophy design incorporates his engineering background and commitment to takumi craftsmanship – the highest level of artisanal skill in Japan, the master of which spend 60,000 hours honing their craft.
To participate in the competition and to find out more details, click here
The deadline for submission by October 10, 2021.
You might also like:
Competition invites innovators and industrial designers to create PPE for Southeast Asia's agriculture workers
NUS School of Design & Environment wins prestigious international award for adaptive reuse project in Unbuilt category
Kengo Kuma creates bamboo installation for Chinese technology company to showcase during Milan Design Week 2021