As an important part of Southeast Asia's agricultural industry, the palm sector employs millions of people throughout the region, many of whom work in sub-optimal conditions.
To help create better and safe working and living conditions for workers within the palm supply chain, the Decent Rural Living Initiative (DRLI), a pre-competitive collaboration by five leading palm oil producers – Cargill, Golden Agri-Resources, Musim Mas, Sime Darby Plantation, and Wilmar – is organising a compeition for innovators, product and industrial designers, material science engineers and students to design and develop solutions for personal protective equipment (PPE) for agriculture workers that can be customised to conditions in Southeast Asia.
Mass-produced PPE is often unsuitable for use in the region, for a variety of reasons, ranging from materials to prevailing weather conditions. When workers are reluctant to use their PPE properly, the risk of injury and accidents on the job increases.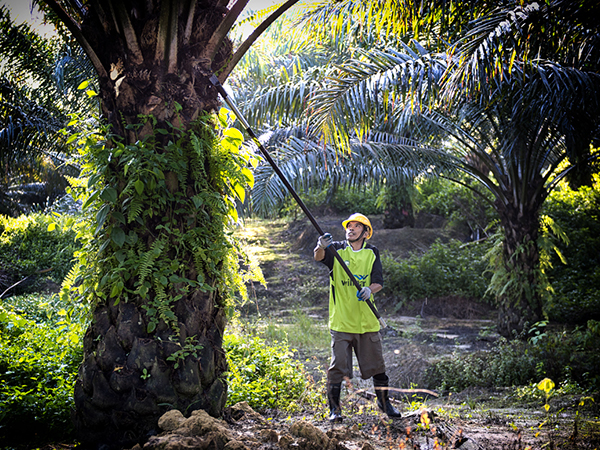 The compeition includes Designathon – a portmanteau of design and hackathon that invites design professionals, engineers, students, and innovators to propose innovative PPE solutions that may include physical design, material science or behavioural solutions to help workers better adhere to safety standards.
Few criteria to that will help guide interested applicants in making PPE more comfortable in tropical climate include: Breathability; low heat-retention; and easy to put on and remove.
The proposed solutions should also promote adherence to PPE safety standards by taking into consideration the workers' behaviour and attitude towards PPE as well as their access to PPE
The solutions also need to keep cost-effectiveness in mind while improving the quality of PPE through the use of novel materials and/or novel production processes.
Applications open on July 26 followed by an info session on August 4. The registration deadline is on August 30, followed by the shortlist announcement and finally, the designathon between September 6 to 17. To find out more and sign up for the competition, visit Decent Rural Living Initiative.
Photos: Wilmar International
You might also like:
Pearson Lloyd designs technologically advanced stairlift with a compact footprint for people with mobility challenges
Interview: Studio Symbiosis on fusing architecture and technology to design a revolutionary solution for India's pollution problem
Interview: Joe Doucet discusses how tech-centric design can effect positive change in service sector post Covid-19 crisis