Dutch studio Concrete has unveiled its latest project in Japan – the country's very first W Hotel. Located in Osaka, the 337-key hotel is housed within a 27-storey building by Nikken Sekkei and a black monolith facade designed by Tadao Ando. The property has been created for Sekisui House and Marriott International, and in collaboration with Nikken an Nikken Space.
Concrete's team of Dutch designers explored Osaka's past, present, and future, its urban and natural landscapes, and its fascinating culture. Visually, they discovered that Osaka's predominant features are water and nature – but also neon and bright colours. The team was inspired by the contrast between the aesthetic of Japanese minimalism and the extravagance of an urban world saturated with colours.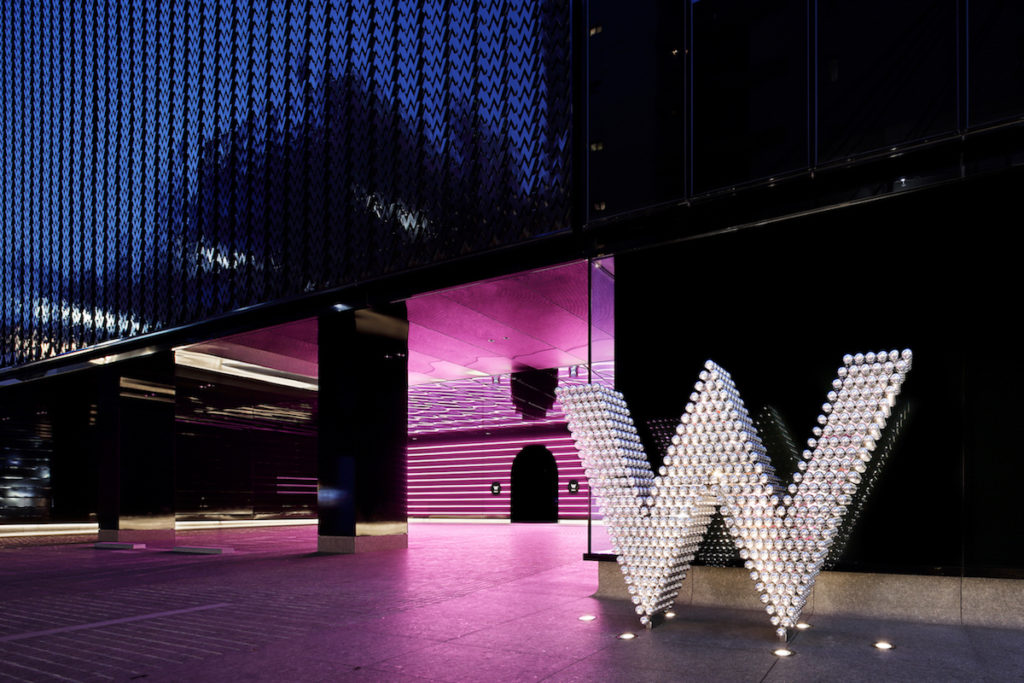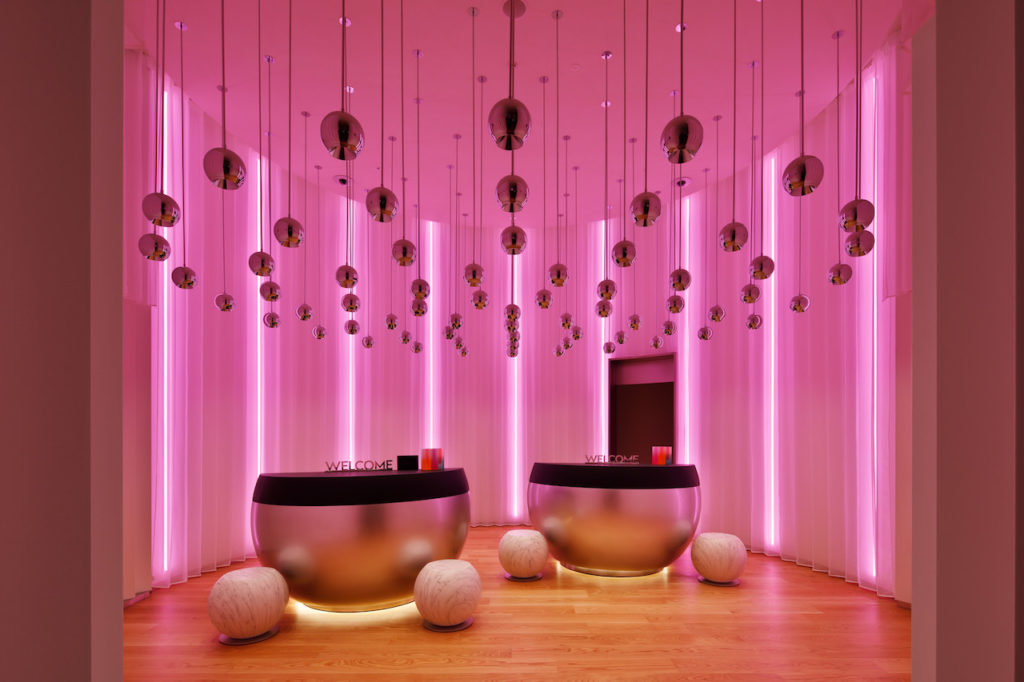 Especially in downtown Osaka and Dotonbori – Osaka's nightlife district – the display of flashing neon is striking and sensorial. Through the project, the design team wanted to share the spirit of the city with the guests of W Osaka. This reflects in the interior of the hotel which offers a slice of life of Osaka – that celebrates the opposing yet complementary forces of extravagance and simplicity – to the staying guests.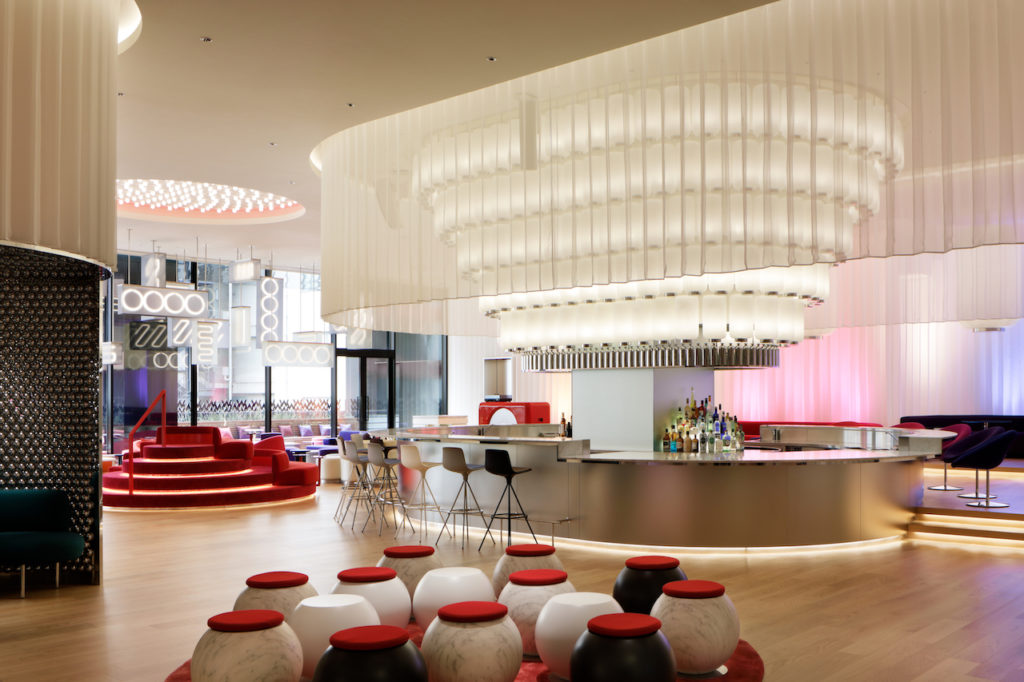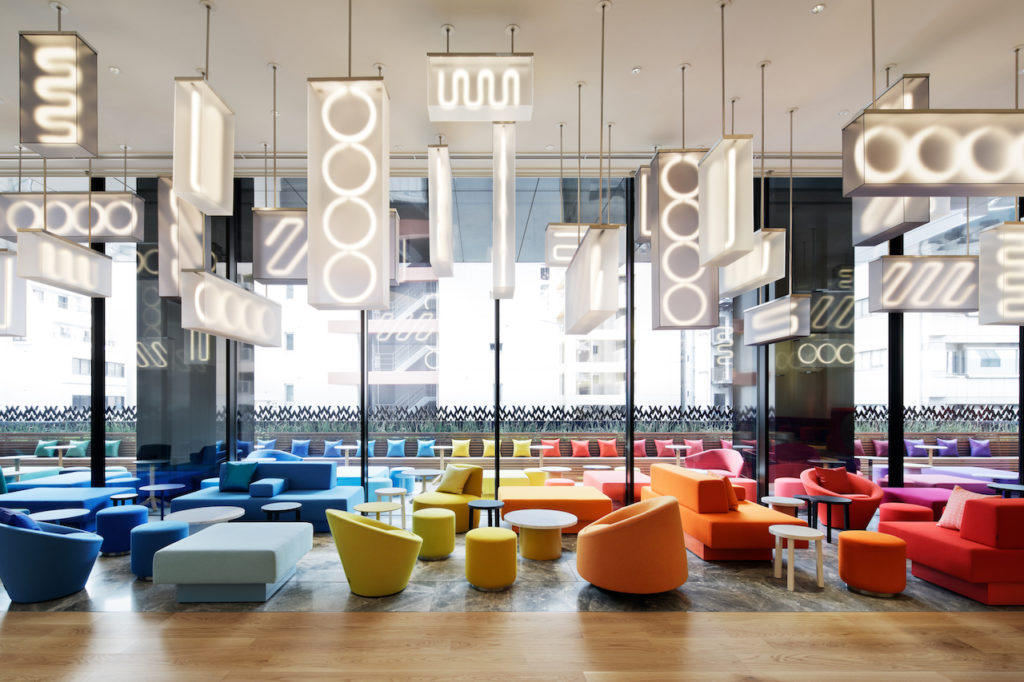 The sprawling metropolis of Osaka was once the imperial capital of Japan and the country's economic hub. At its heart, the wide Yodo River flows into a harbor bustling with trade. Throughout its history, visitors contributed their cultures and technologies to the city – creating a prosperous port with an extroverted, lively, and somewhat rebellious culture. All of this energy attracts international businesses and visitors.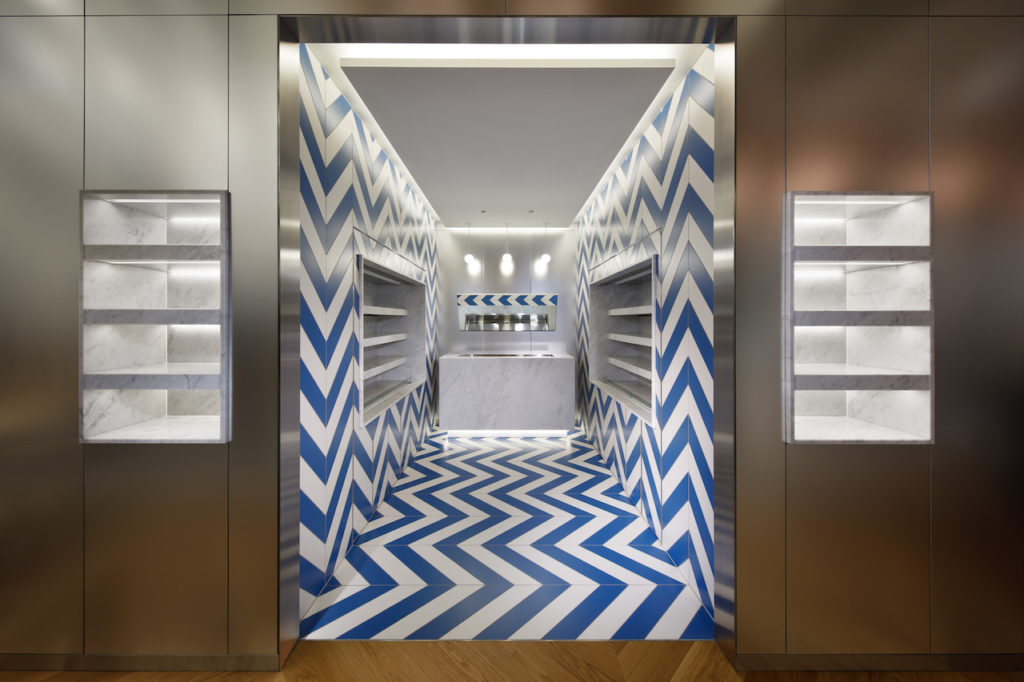 You might also like:
Asia's first Ace Hotel designed by Kengo Kuma and Commune Design opens in historic Kyoto building
Tokyo's coolest new hotel designed by Claesson Koivisto Rune opens in 20th century former bank building
Jun Aoki and Associates designs Louis Vuitton Osaka with glass sail facade inspired by its shipping commerce heritage
Project details:
Project team: Rob Wagemans, Bart de Beer, Julia Hundermark, Sofie Ruytenberg, Cathelijne Vreugdenhil, Femke Zumbrink, Marlou Spierts, Minouk Balster, Valentina Venturi, Petra Moerbeek, Erik van Dillen
Developer: Sekisui House
Architect of record: Nikken Sekkei with Tadao Ando (façade)
Interior designer: Concrete
Graphic & signage designer: Concrete
Styling: Concrete
Executive interior designer: Nikken Space Design
Purchasing agent: Crosslink Corporation
Specialist joinery: PLUS furniture company, idc-Otsuka
Lighting consultant: LPA lighting
Specialist lighting: Koizumi, Daiko lightin
Bespoke artwork: eBoy (guestrooms), Sigrid Calon (suites), Lok Jansen (sushi restaurant)
Photos: Concrete Studio
Total area: 37,000 m2
Total floors: 27
Total rooms: 337
See the full image gallery here:

Guest rooms and suites
Pool, Bar and fitness areas
Lobby, common areas and F&B