American brand Ace Hotel has opened in its first outpost in Asia in Koyoto Japan. Housed in a Kengo Kuma-designed historic building, the interiors of the 213-room hotel have been designed by LA-based Commune Design, longtime Ace partner. The hotel features a vibrant Lobby, garden courtyard, flexible event spaces, a dedicated gallery, and the first Stumptown Coffee Roasters Coffee Shop in Japan. As the cultural epicenter of Japan, Kyoto's been a decades-long muse to visionaries like David Bowie, Akira Kurosawa, David Byrne, and Haruki Murakami. The 213-room hotel was built in homage to Kyoto's creative spirit and as a monument to the city's past and future legends.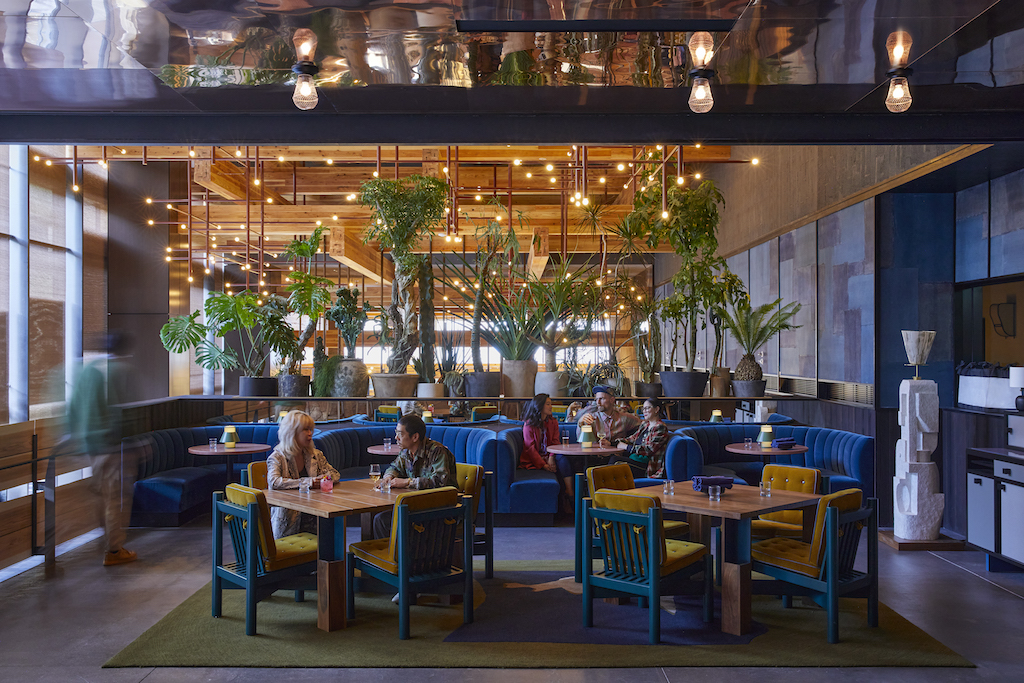 Ace Hotel Kyoto lives in a building that's part historic structure (a beloved 1926 building once home to Kyoto Central Telephone Company by Tetsuro Yoshida, one of the great Japanese modern architects), and part new-build, that comprise the SHIN-PUH-KAN Redevelopment Project, helmed by development partners NTTUD. The structure also incorporates a large ground floor marketplace that connects directly to the Kyoto subway line, all cohesively designed by award-winning Kuma.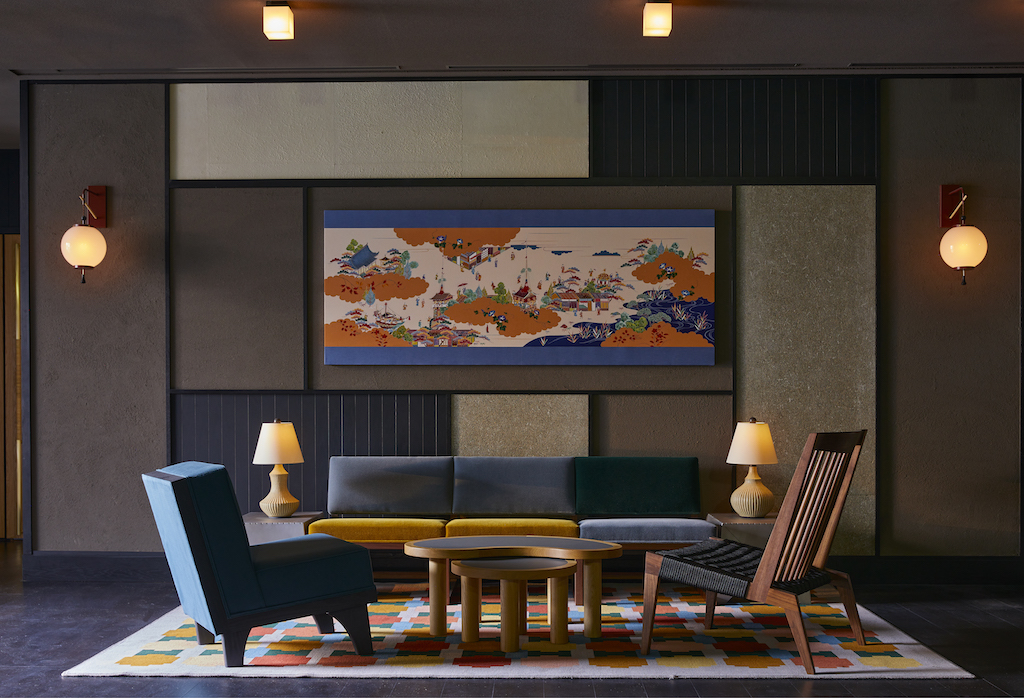 "We've wanted to build a hotel in Japan since the beginning of Ace. Opening in Kyoto, a city long revered for its rich creative culture, abundance of art and craft and attention to beauty in the details, makes it all the more special." — Brad Wilson, president, Ace Hotel Group
The hotel's design centers around an East-meets-West aesthetic, blending craft, natural, regional materials and custom art by local and West Coast artists and artisans. The designers sought inspiration in the history of collaborations between Western architects and designers like Frank Lloyd Wright, Antonin Raymond and Charlotte Perriand and Japanese builders, artists and manufacturers.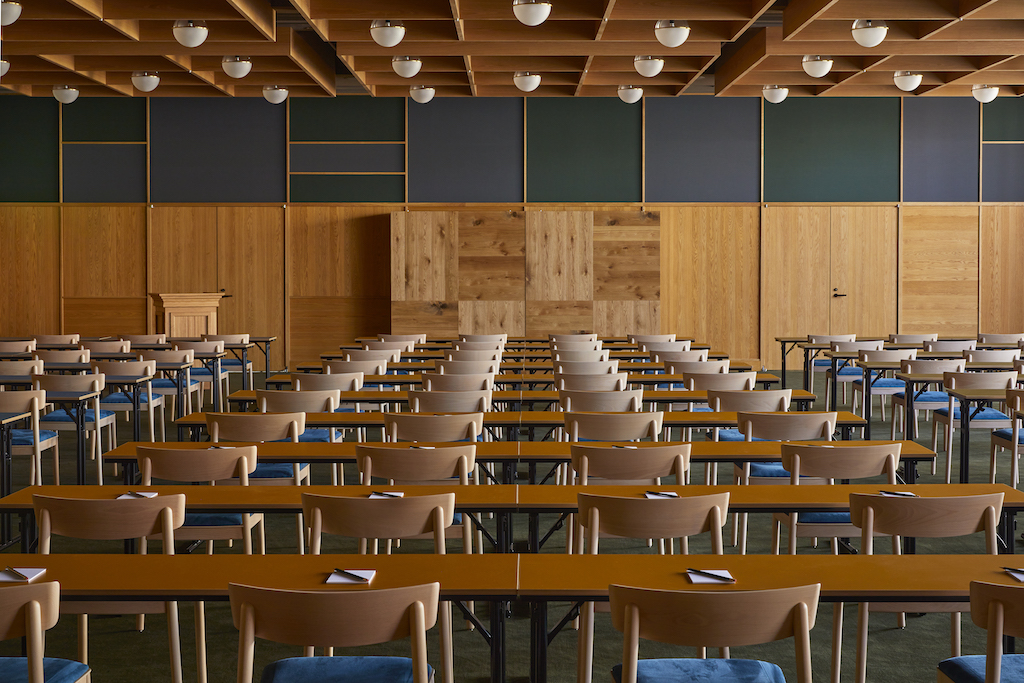 "Working with so many talented collaborators — from architect Kengo Kuma and Commune Design, to our culinary partners and the dozens of artists and artisans from Japan and the US — is the foundation of Ace Hotel Kyoto, a celebration of community and one we can't wait to share and build with friends new and old." — Kelly Sawdon, partner and chief brand officer, Ace Hotel Group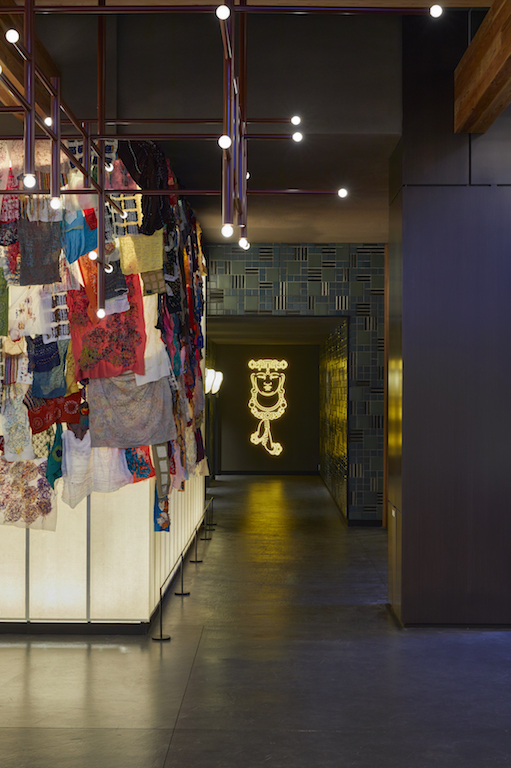 Ace Hotel Kyoto features original art and custom furnishings from artists and craftsmen based in Japan and the States, including a large-scale textile piece by the Kagoshima-based Shobu Gakuen artist community, hanging above check-in. The gallery space and bar are lined with sculptural tiles from Shigaraki; Noren curtains and banners by celebrated nonagenarian artist Samiro Yunoki — who also created the hotel's logo and custom font — are displayed around the hotel. The guestrooms are intelligently designed and feature signature Ace touches, incorporating locally sourced and natural materials, custom wool Pendleton bed blankets and original in-room art by Samiro Yunoki.
Ace Hotel Kyoto will be home to the first Stumptown Coffee Roasters coffee shop in Japan, located on the ground floor of the hotel and opening in-full during the hotel's preview period. The hotel will also be home to three distinct dining experiences, helmed by celebrated and legendary chefs from US cities. PIOPIKO, a vibrant cocktail bar and taco lounge by award-winning Chef Wes Avila serving tacos and cocktails on the 2nd floor overlooking the Lobby, and Mr. Maurice's Italian, an Italian-American osteria by James Beard Award-winning Chef Marc Vetri serving pasta and pizza from the wood-burning oven on the rooftop patio. The all-day refined American restaurant by James Beard Award-winning chef Naomi Pomeroy is slated to open later in the year, located adjacent to a verdant garden courtyard.
Centrally located, Ace Hotel Kyoto is just a stone's throw from cultural treasures like Nishiki Market, the Museum of Kyoto and Kyoto Art Center, and surrounded by classic shops such as Kamesuehiro (a 200-year-old confectionery store), Shoyeido (a 12th-generation family-run incense purveyor), and Miyawaki Baisenan (a store specialising in traditional folding fans, which opened in 1823).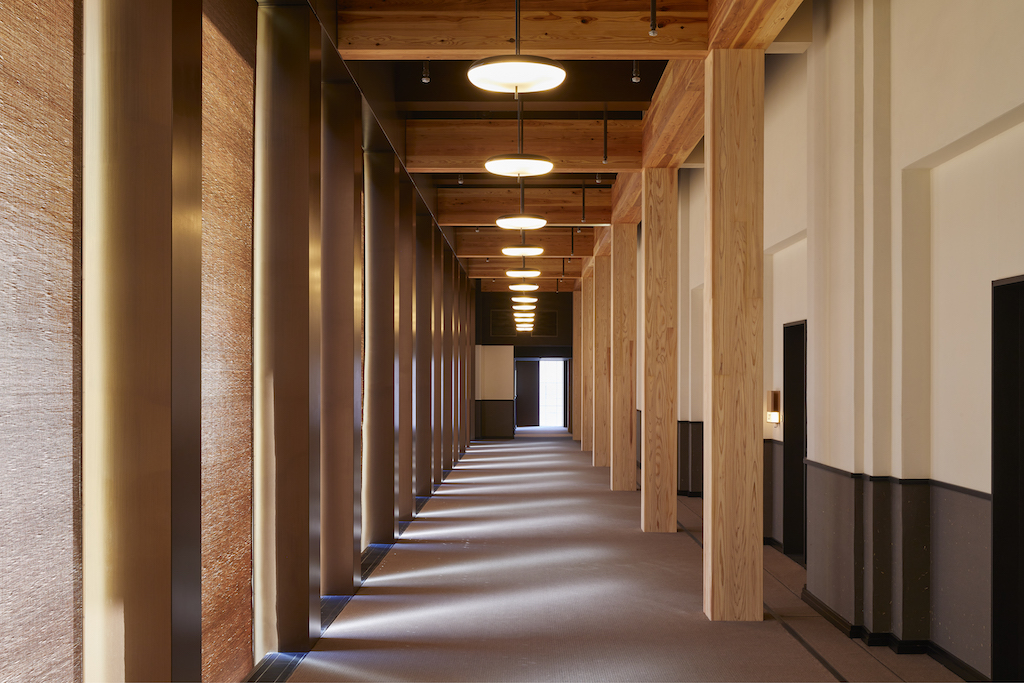 Taking cues from the neighbourhood and its cultural heritage, Ace Hotel Kyoto is filled with original art, thoughtful architectural details and has been imagined as a global cultural hub for its inhabitants and visitors alike.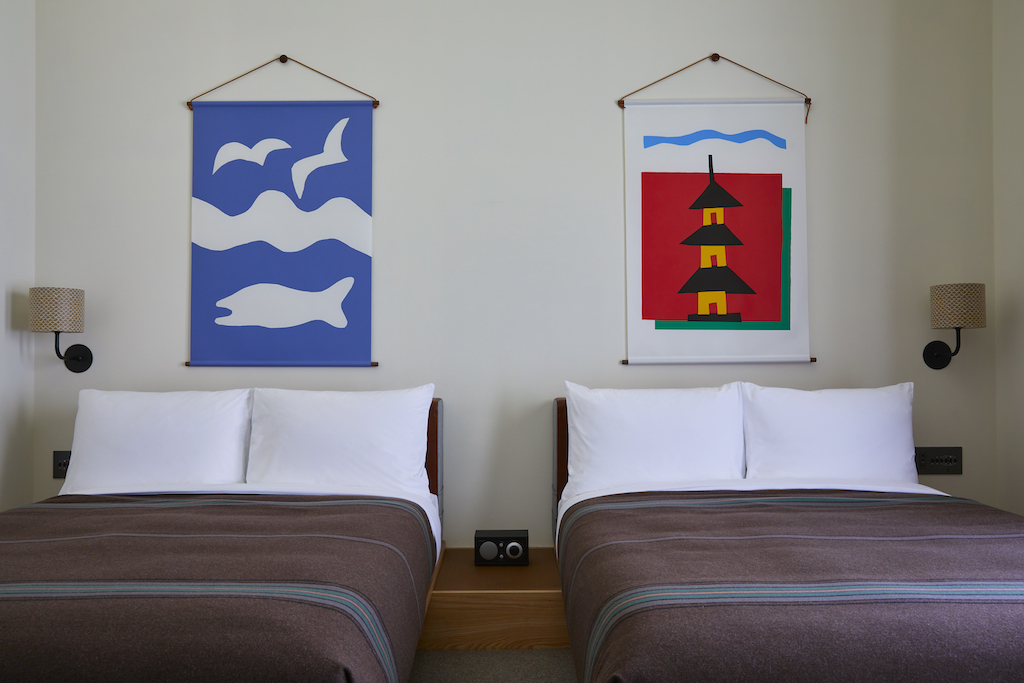 Standard King rooms have a king-sized bed, window seats, a Tivoli radio and a turntable by TEAC. All rooms feature original artwork by Samiro Yunoki and a custom Pendelton blanket, and some rooms have a Gibson guitar. Bathrooms feature slate tiles and natural ash wood ceilings and come with a soaking tub and separate shower.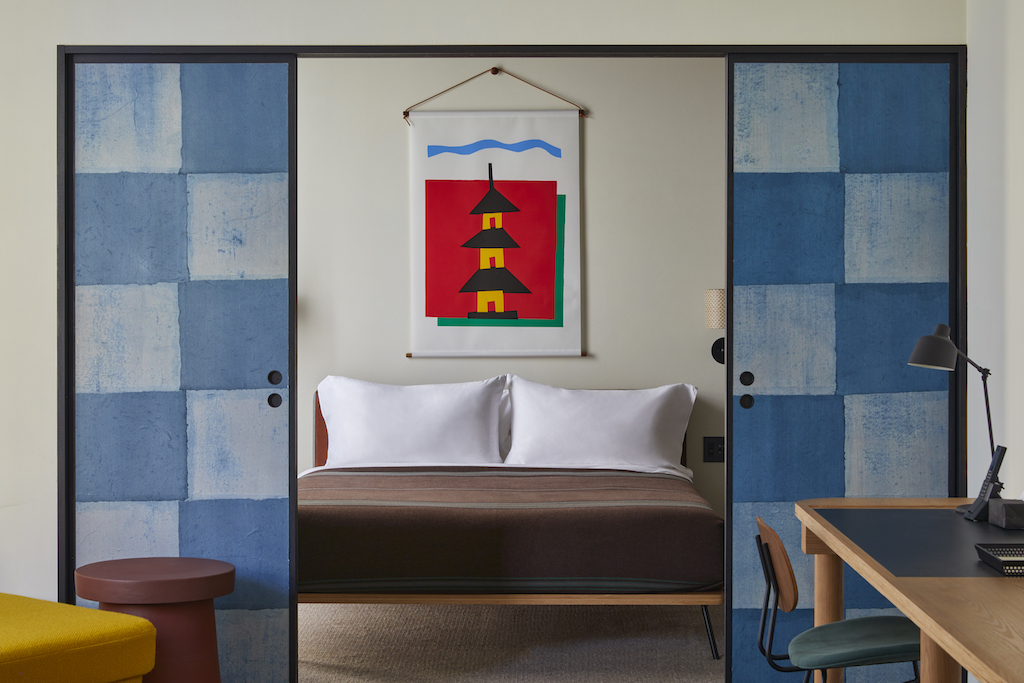 Deluxe King rooms have a king-sized bed, window seats, a turntable and views. All rooms feature original artwork by Samiro Yunoki and custom a Pendelton blanket; some rooms have a TEAC turntable, some rooms have a Gibson guitar. Bathrooms feature slate and natural ash wood and come with a soaking tub and separate shower.
There are a number of rooms and suites to choose from including those that open out to a private balcony, garden view rooms and the Ace Suite.
See the full image gallery here:
Photos: Yoshihiro Makino
You might also like:
OMA-designed Desa Potato Head in Bali shuns exclusivity to engage local community
Aman Kyoto by Kerry Hill Architects property draws on Japan's traditional minimalist ryokans and hot springs
Kengo Kuma and Associates designs suspended restaurant on steep slope that pays homage to traditional temple