Kengo Kuma and Associates has designed a 200m² "suspended" restaurant, Mikuni Izukogen, in Izukogen Shizuoka overlooking the Sagami Bay on the cliffs of Japan's Izu Peninsula. The terrain of Japan is complex, and various methods have been deployed to reconcile terrain with architecture.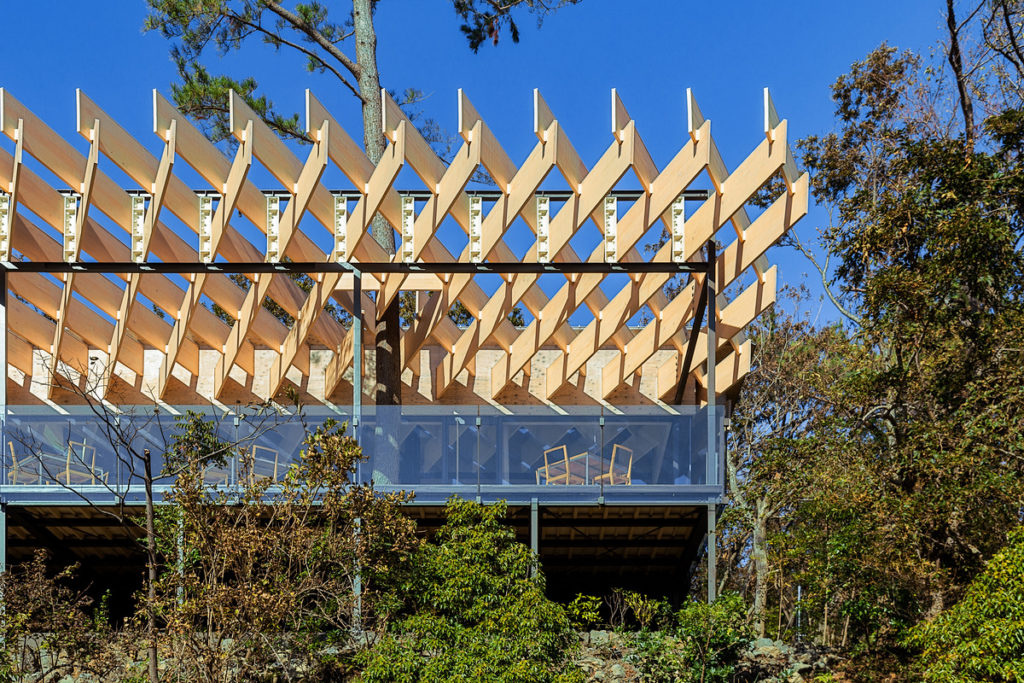 "Suspension" is a method of constructing a building so that it floats on a steep slope. One such example is the Kiyomizu Temple in Kyoto is a representative example. The firm made a transparent "suspension" using steel frames, and built a solid board of cypress wood up to 11.4 meters above it to float the roof.
The design team was able to float a cloud-like structure made of cypress on the green cliff.
Project Team: Minoru Yokoo, Akio Saruta, Kaoru Guo, Ryuta Nomura, Kimio Suzuki
See the full image gallery here:
Photo: Kawasumi, Kobayashi Kenji Photograph Office
You might also like:
Breaking: Kengo Kuma and Associates and K2LD entry wins Founder's Memorial competition in Singapore
Kengo Kuma-designed Ace Hotel set to open in Kyoto
Kengo Kuma-designed National Stadium in Tokyo that replaced Zaha Hadid's concept is ready for 2020 Summer Olympics and Paralympic Games