Dubai- and India-based design-art studio Apical Reform has launched its latest collection Live The Moment.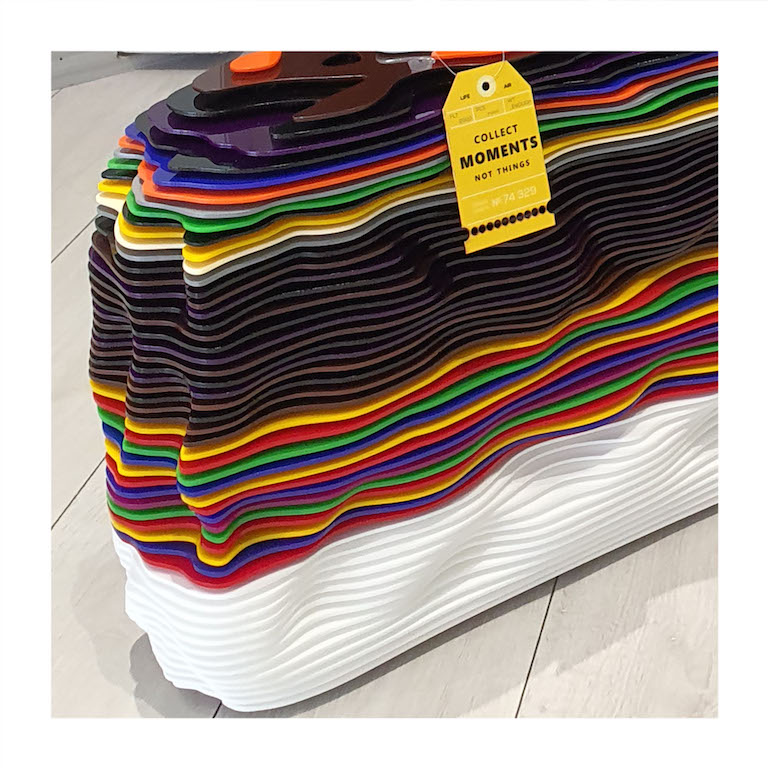 Co-founder and creative director Amrish Patel shares: "The current tough times have made us realise that tomorrow is yet to come but what we have is today. We must be conscious, aware in the present with all our senses to celebrate the moment that we live in. Seizing each moment in life allows us to prolong its value and make it more meaningful."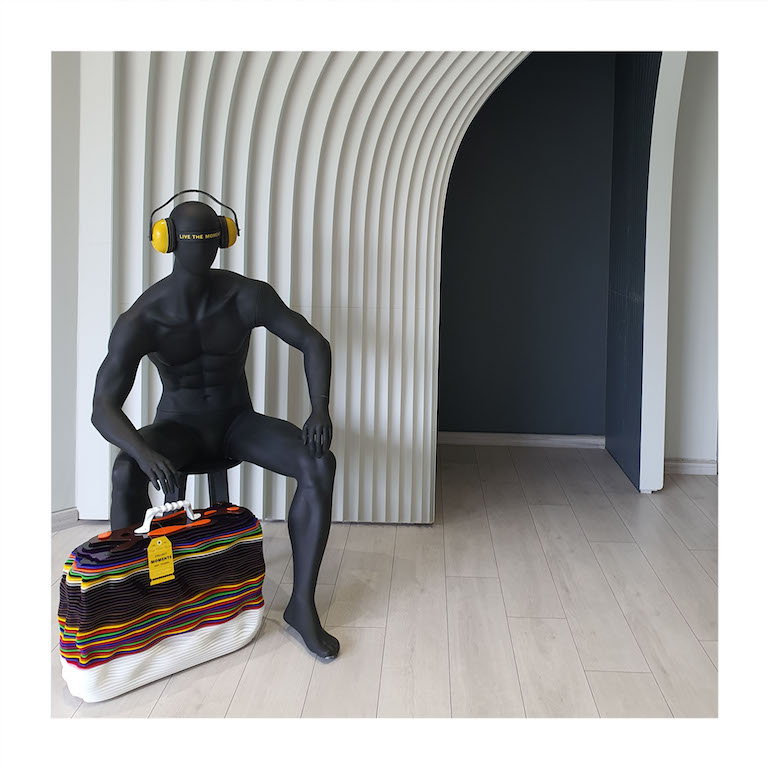 Live The Moment captures the colourful moments of life from childhood through to the twilight years that have been represented through layers of acrylic forming a suitcase of memories. The luggage tag title 'Collect moments, not things' reinforces the importance of the moments in life. Giving it more vitality through a musical reference, the concept of the sculpture is articulated by the bright striking headphones on the ears of the figurine.
You might also like:
Apical Reform exhibits its kinetic installations at DesignArt Tokyo
Italy's open-air museum opens with a wire mesh sculpture by Edoardo Tresoldi
Orproject designs reflective sculptural walls for luxury boutique in Indian capital