The pavilion at Dubai's Expo2020 sits on a tiny plot and gives a peek into the Lion City's new "City in Nature" goal
Singapore's Urban Redevelopment Authority appointed WOHA to design the Singapore Pavilion for the 2020 World Expo, Dubai. The Expo officially opens its doors to the public today and will run until 31 March 2022. The Singapore Pavilion will welcome visitors into a sustainable oasis in the desert that integrates nature, innovation and architecture and encapsulates Singapore's vision of becoming a City in Nature. The landscaping of the project was executed by Singapore landscape studio, Salad Dressing.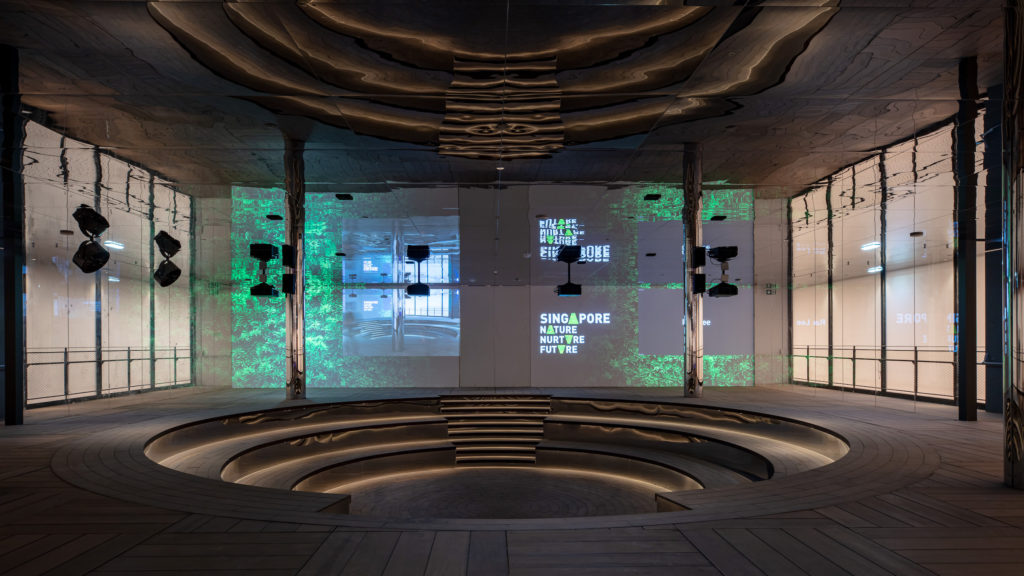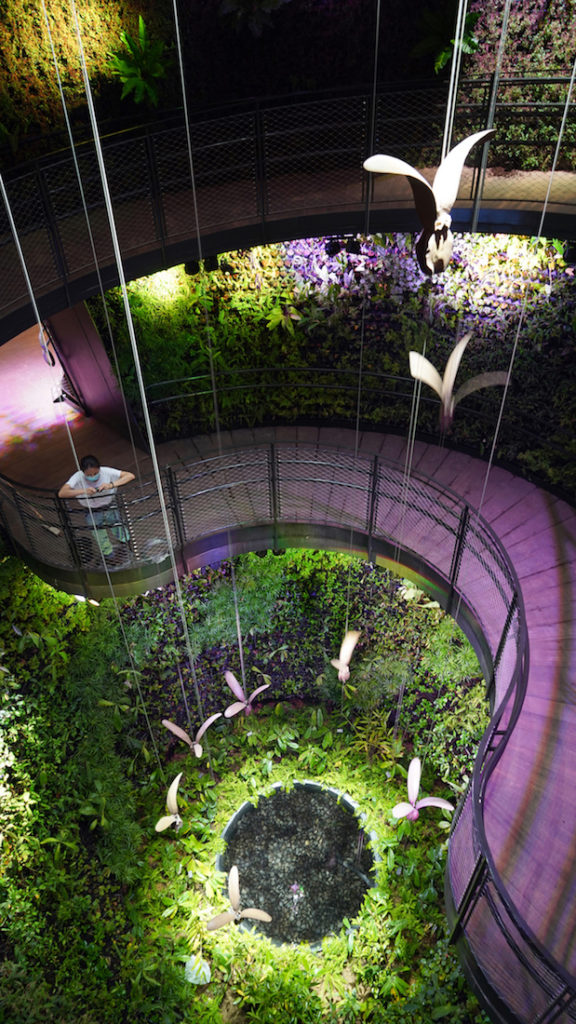 The pavilion is a prototype that demonstrates how the built environment can co-exist with nature. It also mirrors Singapore's story of thriving in a challenging environment, and, just like land-scarce Singapore, the pavilion sits on one of the smallest plots of the Expo2020 but makes an impactful statement despite its size. To maximise the usable site area, the design takes a layered approach, stacking multiple levels and functions on top of each other. Visitors will go on an experiential journey by following the canopy walk that meanders through the pavilion's multiple levels while being surrounded by verdant palms, trees, shrubs and vibrant orchids. The Hanging Garden as well as three thematic cones that are draped in vertical greenery add to this immersive, three-dimensional biophilic experience.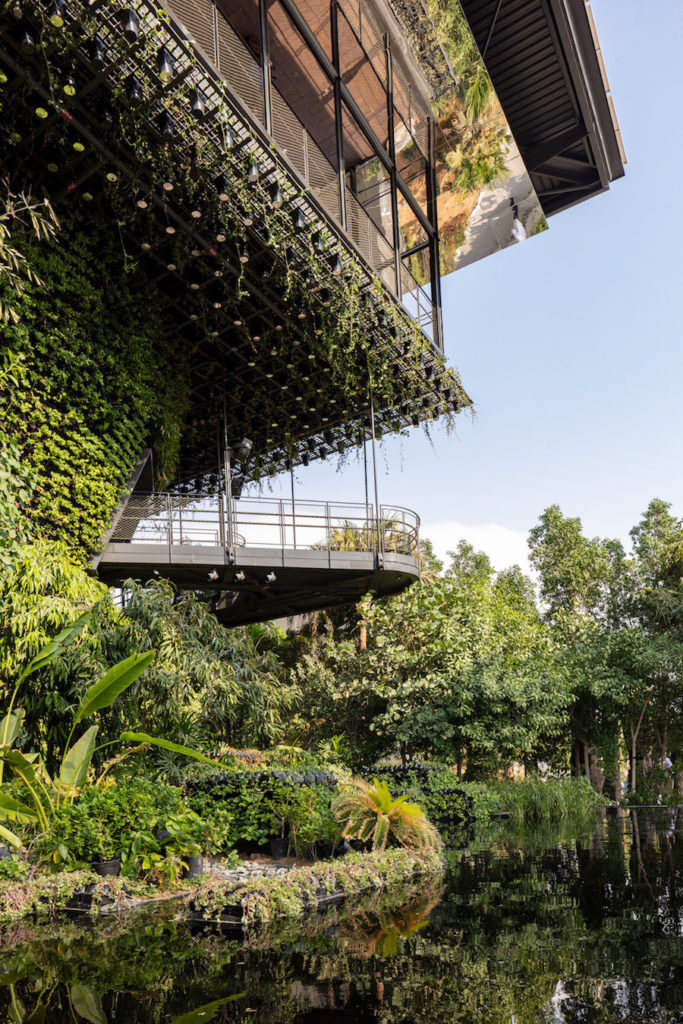 The Open Sky Market platform at the top level is a place for congregation and engagement and is topped by a solar canopy which shelters the pavilion from the elements and generates electricity. The Singapore Pavilion is net-zero in its energy usage and produces its own electricity with its solar canopy that shelters the entire structure. It uses an efficient solar reverse-osmosis desalination system to meet its water needs. To reduce the usage of energy and other resources, passive strategies like natural cross-ventilation, sun-shading and planting were implemented to create comfortable climate for visitors to enjoy and plants to thrive in.
The Singapore Pavilion houses over 170 varieties of plants which will grow to be even more dense and lush over the Expo period. Besides giving visitors a beautiful biophilic experience, the plants provide measurable ecosystem services like solar heat reduction, sequestration of greenhouse gases, reduction of other pollutants such as PM10 particles, oxygen production, rainwater remediation as well as providing habitats for animals. Through exhibits and experiences, the Singapore Pavilion shows how buildings can be resilient, self-sufficient, biophilic, friendly yet highly functional structures that co-exist with nature. The design strategies can be adapted to suit different climates, geographies and can be scaled up to district or even city level.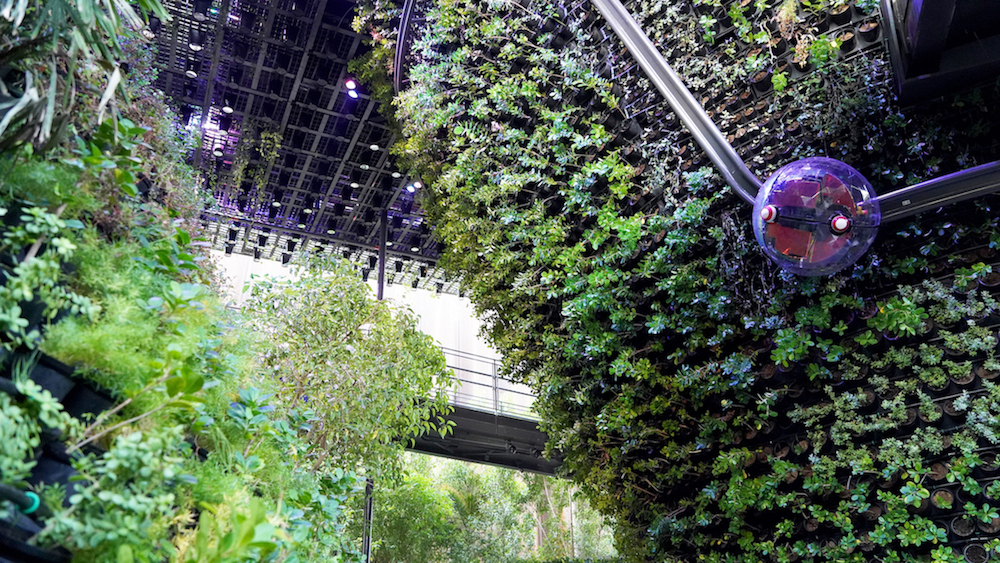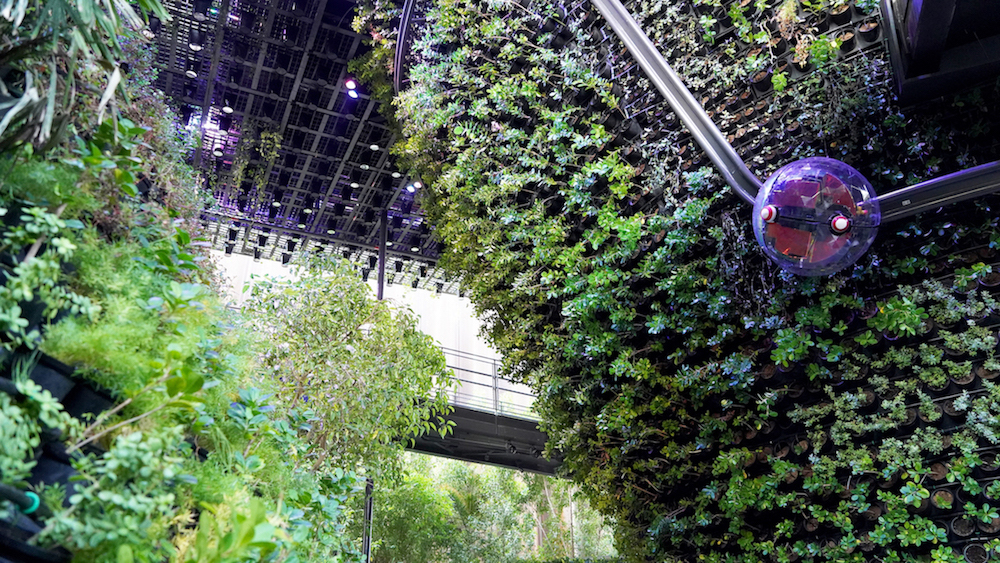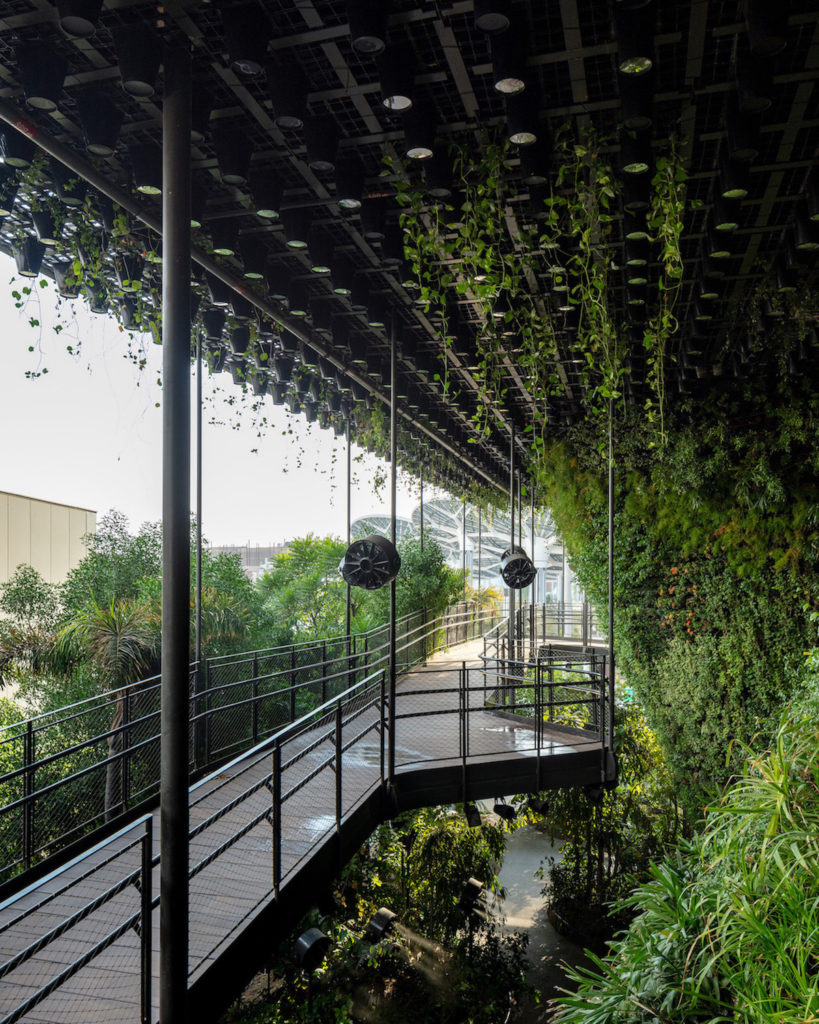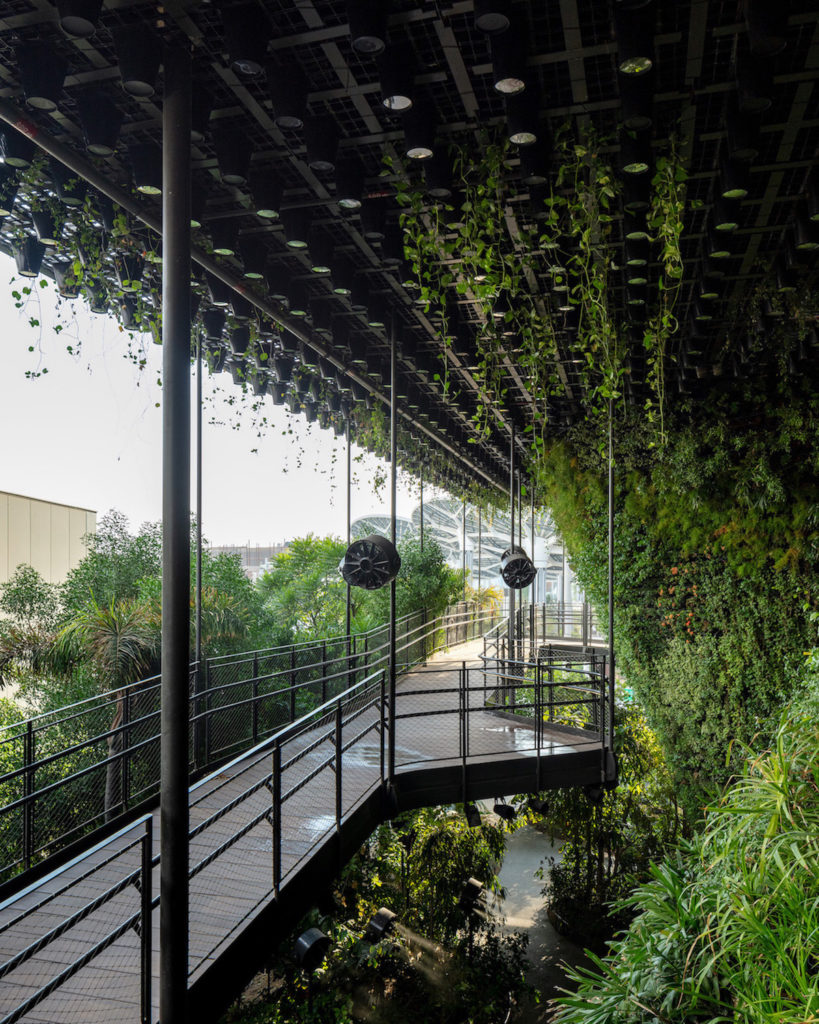 The urgent climate crisis proves that the impact of human actions on the planet cannot be ignored, and that urgent action needs to be taken. This reinforces the aspirations of the Singapore Pavilion: to design a different future and to create a sustainable, resilient environment in which humans co-exist with nature.
See the full image gallery:
Photo credit: Singapore Pavilion, Expo2020 and Quentin Sim
You might also like:
Woha brings green, sustainable architecture to Taichung with its first Taiwan project
WOHA to design Singapore Pavilion at Expo 2020 in Dubai
President's Design Award 2020 winners announced; include a popular design thought leader, architects and community projects