Song Art Museum designed by Vermilion Zhou Design Group is essentially an "art container", with "art" as the mainstay and "container" as the supplement. It transforms everything into geometry and purity and takes "non-action" from the outside to within. Located within a landscaped garden along the Wenyu River in Beijing, the building's elongated shape mimics a traditional Chinese paper scroll.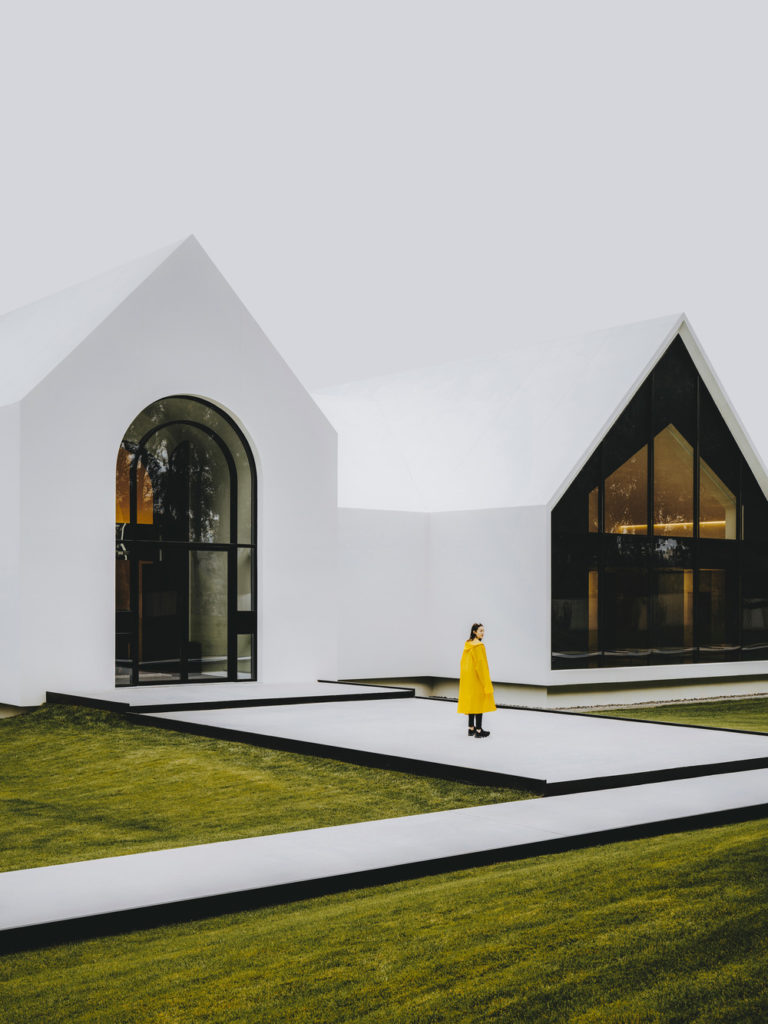 The client, Wang Zhongjun, a renowned art collector, wanted a space that would not only present his priceless collection but also provide a new platform for art research and creation opportunities by transforming its function into an artistic space for the public to appreciate. In its former incarnation, the property used to be a Victorian villa that housed 60 horses.
First of all, the architect decided to strip away all the decorations to show the structure's purest form. The museum consists of 12 exhibition halls, a public leisure space, and an art derivatives space spanning over 22,000m2.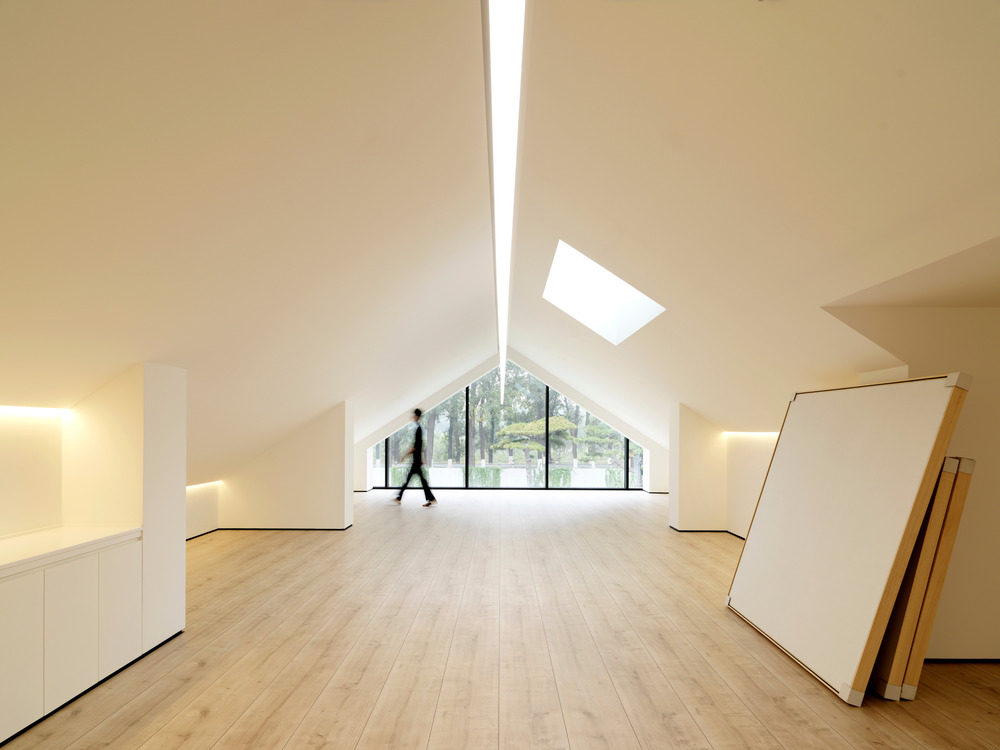 With the entire base shaped like a Chinese long scroll, the architect reorganised the relationship between the building and the courtyards. "We scattered 199 pine trees within. With the art gallery as the main building, we restored classical buildings and placed archways to the left and right, which not only aligns with the owner's preference but also highlights the oriental style of the museum," says lead designer, Chou Kuang Ming.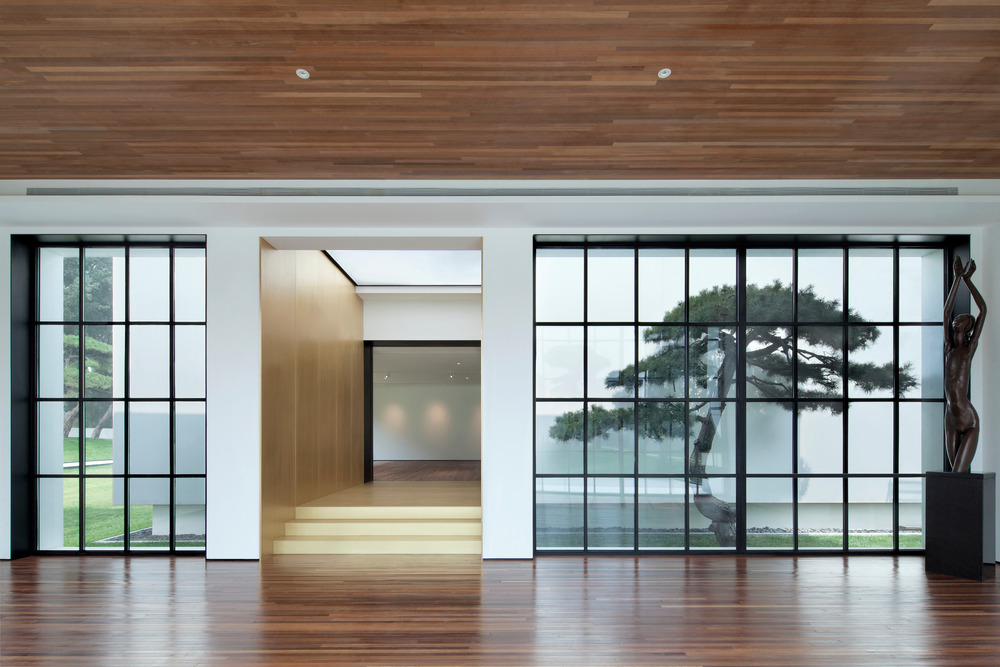 Leaving blank space is the highest artistic concept in the art of Chinese painting, whereas geometrical form is the most objective expression of Western logic and thought. For the architecture of the gallery, the architect removed the Western symbolism to give the purest white, and used several different geometric structures to connect and create a new corridor by bridging the unrelatedness between the old buildings and echoing the scenery among the courtyards; the indoor ground going underground creates a vertical openness, extending the height dimension. The significance of the museum's existence is the presentation of art.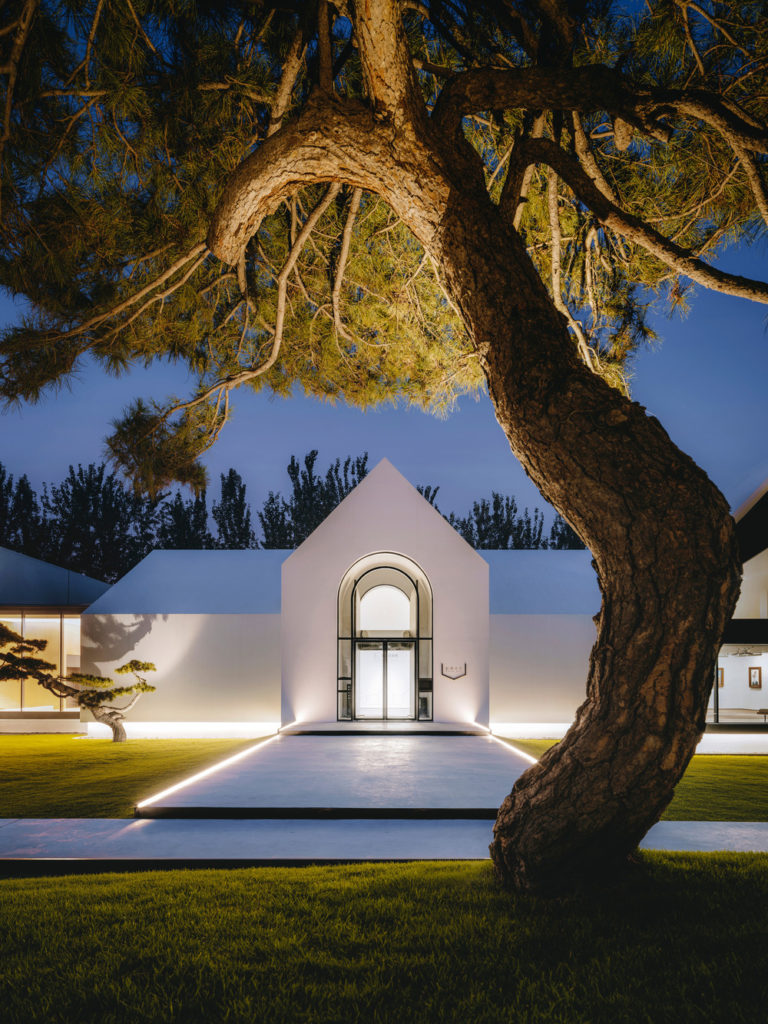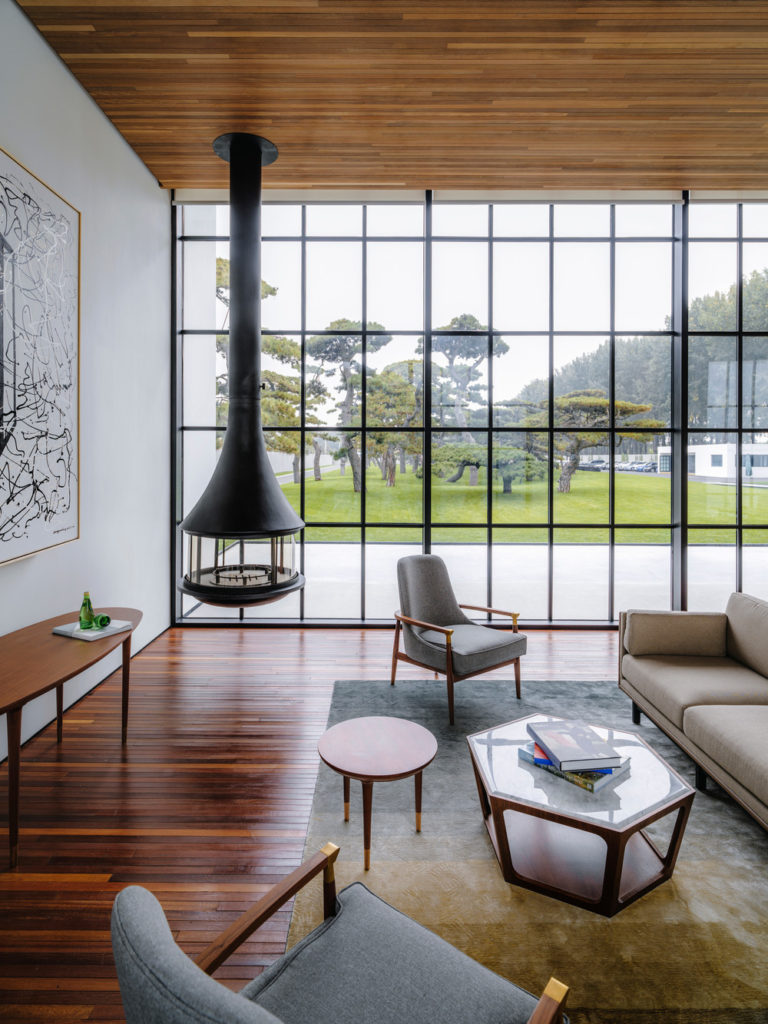 Vermilion Zhou Design Group was co-founded in 2002 by Kuang Ming (Ray)Chou, creative director and Vera Chu, lighting design director in Shanghai. Garvin Hung, interior design director, joined the team in 2009. The practice has completed over 800 projects throughout China.
Project details
Location: Beijing, China
Year of completion: September 2017
Client: H.BROTHERS ART
Creative director, Lead Designer: Kuang Ming (Ray) Chou
Architecture design: Hai Shi, Jing Huang
Interior design: Garvin Hung, Jamie Pai
Lighting design: Vera Chu
FF&E design: Mavis Huang, Boyuan Ling
Photographer: Zhi Xia, Jonathan Leijonhufvud
In 2002, Vermilion Zhou Design Group was founded by Kuang Ming (Ray)Chou (Founder / Creative Director) and Vera Chu (Founder / Lighting Design Director) in Shanghai. Later in 2009, with Garvin Hung(Interior Design Director) joining the team, Vermilion Zhou Design Group has completed more than 800 projects across countries in Asia-Pacific.
See the full image gallery here:
You might also like:
C+ Architects designs ring-like museum surrounded by clouds in China
David Chipperfield Architects-designed West Bund Museum clad in translucent glass opens along Huangpu River in Shanghai
M+ Museum by Herzog & de Meuron set to open in Hong Kong's West Kowloon Cultural District in late 2021