London-based IJP Architects and structural engineers AKT II have revealed their concept design for a new 230m footbridge in Dubai. Having won the competition organised by developer Emaar, the footbridge located in Dubai Creek Harbour (DCH) Central, the project will connect the world's tallest tower in the making, the Dubai Creek Tower, with Dubai Creek Harbour. This marks the second collaboration between AKT II and IJP Architects, after their project Henderson Waves Footbridge in Singapore in 2008.
"In our mind, the Dubai Creek Harbour Central Footbridge is about modernity and tradition. The dispersal of forces through a three-dimensional web of steel produces a lightweight, cloud-like structure with legible geometric patterns. In this sense, DCH Central Footbridge expresses a state of harmony between the new and the traditional, between technology, art history, and Islamic culture." – George L. Legendre, founder and managing partner at IJP Architects.
The DCH pedestrian bridge, spanning the man-made canal in the centre of the new town, is currently in the conceptual phase. Blending modernity and tradition of Dubai, the project puts in place "a three-dimensional web of steel to produce a lightweight, cloud-like structure that floats over the canal".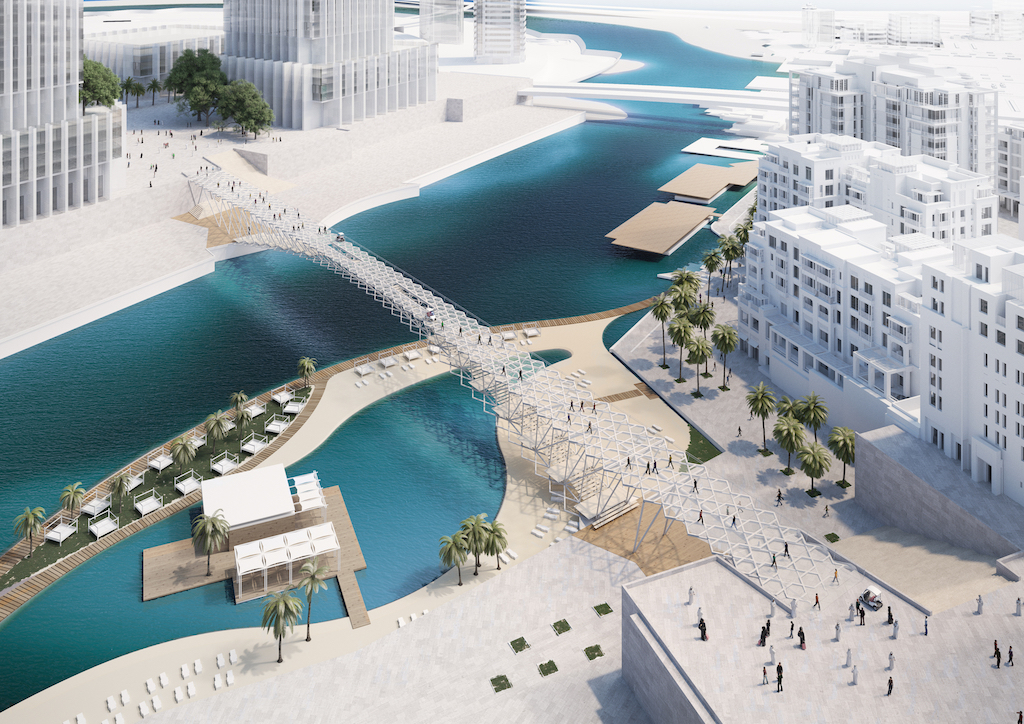 "In order to create an iconic landmark to complement Dubai Creek Tower, we wanted to design a bridge that was both delicate as well as almost impossibly slender, to do this we created an arched truss, this ensured that every element of the structure was part of the global stability system and designed to their maximum capacity. When developing the scheme, we were acutely aware that all the structural elements will be on display and therefore need to be equal to 'human scale' despite the bridge's large span. To do this we carried out detailed research into steel fabrication capabilities worldwide to ensure the bridge is not only iconic but pushes boundaries." – Paul Hutter, design director at AKT II
You might also like:
OF Studio wins competition to design undulating desert landscape feature at Dubai Creek Harbour
One Za'abeel Tower in Dubai to have world's longest cantilevered link between its two buildings
X-Space urban project in Dubai by Verform is World Architecture Festival's WAFX 2019 winner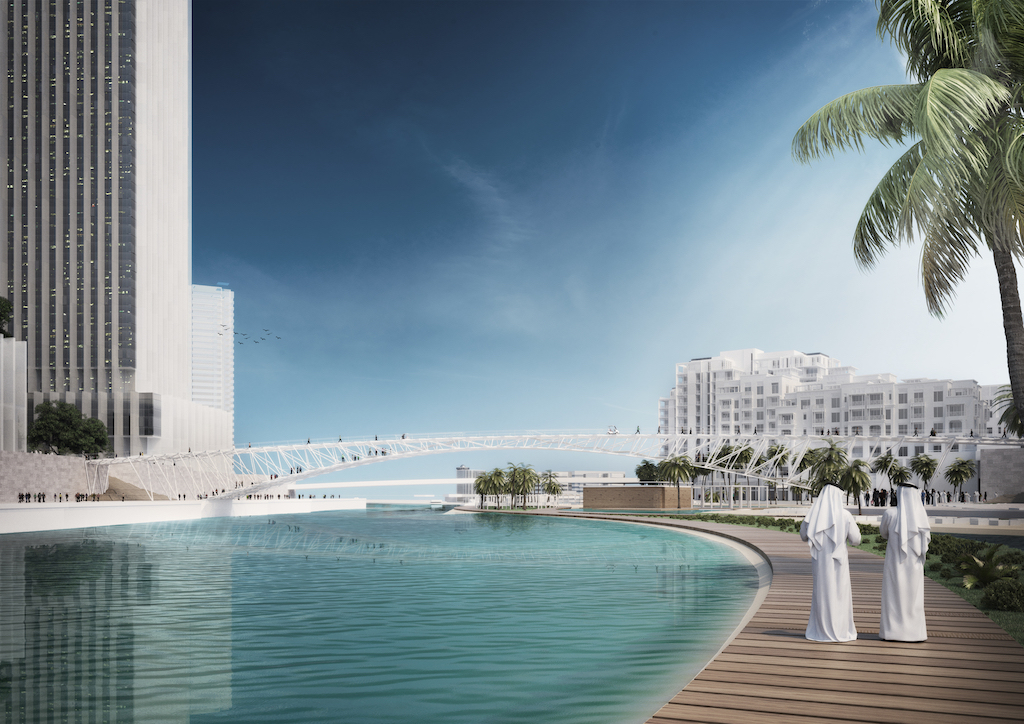 The belly of the double-height pedestrian bridge provides shading from heat while the upper deck level creates a travel route for golf carts and cyclists. The striking architectural geometry blends many features like technology, art history, and Islamic culture. The bridge connects the quayside and the promenade, linking the city, the harbour and Dubai Creek Tower.