UK-based OF Studio has won a competition by property developer Emaar to create a new "landmark structure" on a 6,300m² plot within the 5,600,000m² Dubai Creek Harbour waterfront development in the United Arab Emirates.
The brief was to design a feature that references the culture and climate of Dubai, but also expose children and families to new global perspectives through design.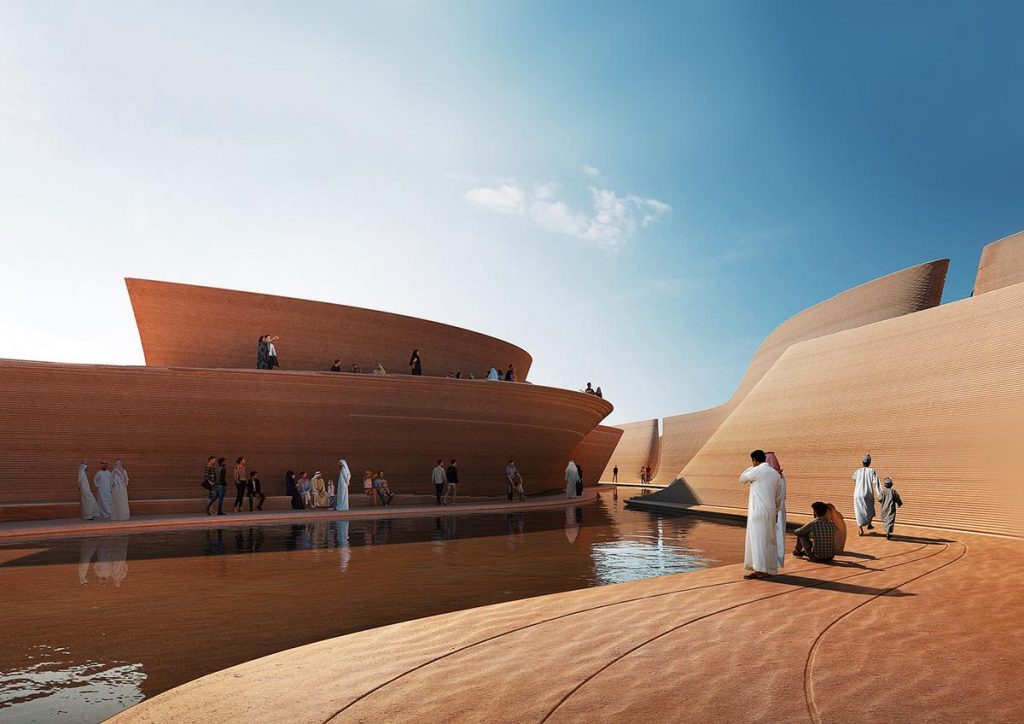 OF Studio's LAND-MARK proposal aims to be a pedestrianised public and social space for visitors, with desert and water elements explore. Undulating, winding seams in the landscape have been designed to appear as though shaped naturally, mimicking the trails and textures of the desert dunes.
The space offers panoramic views of the Dubai skyline and extruded paths that overhang the harbour, while pockets of vegetation provide shade and soften the hard elements of the surrounding landscape.