The project by Tri-Orange Design is located in Binjiang District of Hangzhou. The site used to house the Hangzhou Shuangyu stainless steel factory. While it may not have a long history, it is still representative of the times – an important phase in the industrialisation prowess of the city. The structure housed a dormitory, factory building, water tower and basin areas. It has witnessed the changes and prosperity of the city and the transformation of the economic activities from industry to the Internet.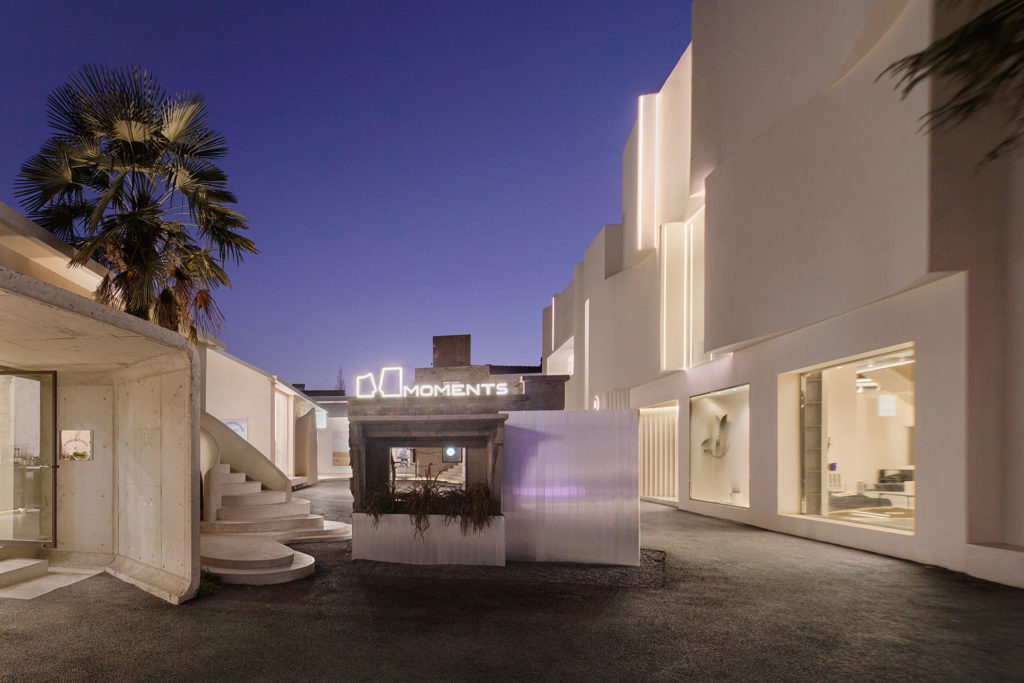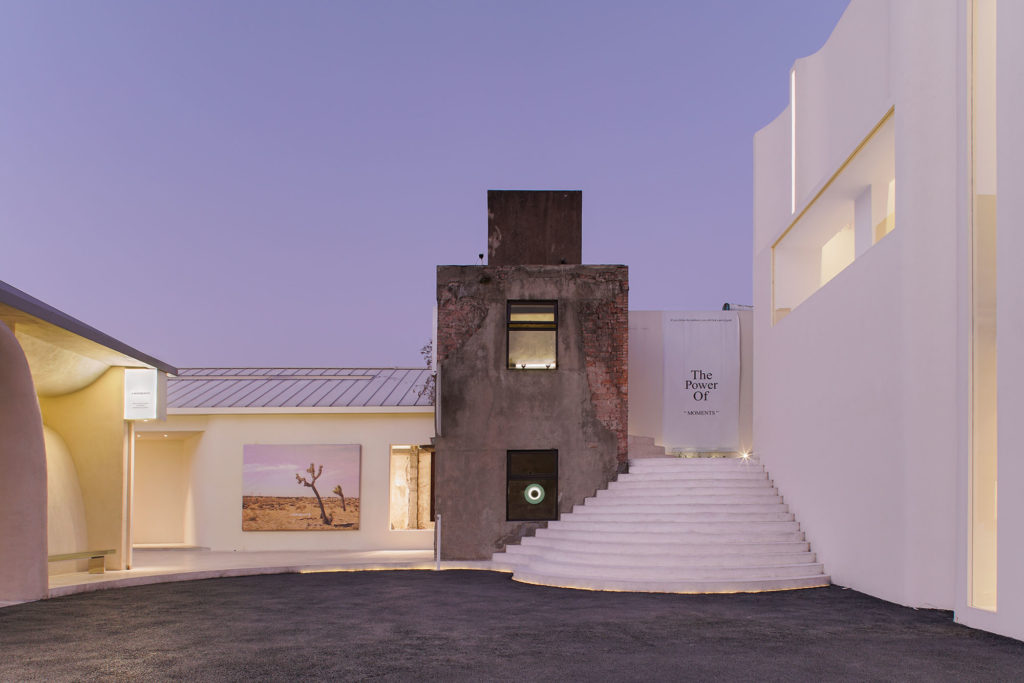 The premise of this project is "Digestion, remodeling and coexistence" that translates to – "do not completely overthrow, do not retain, on the basis of the past, add modern culture and needs".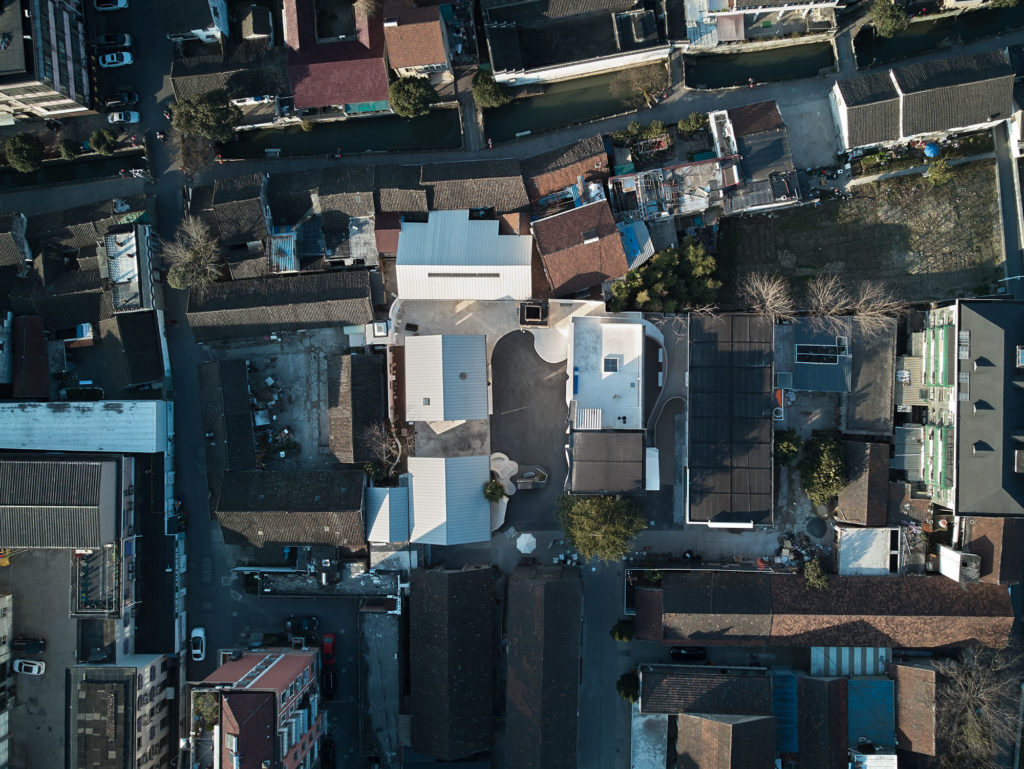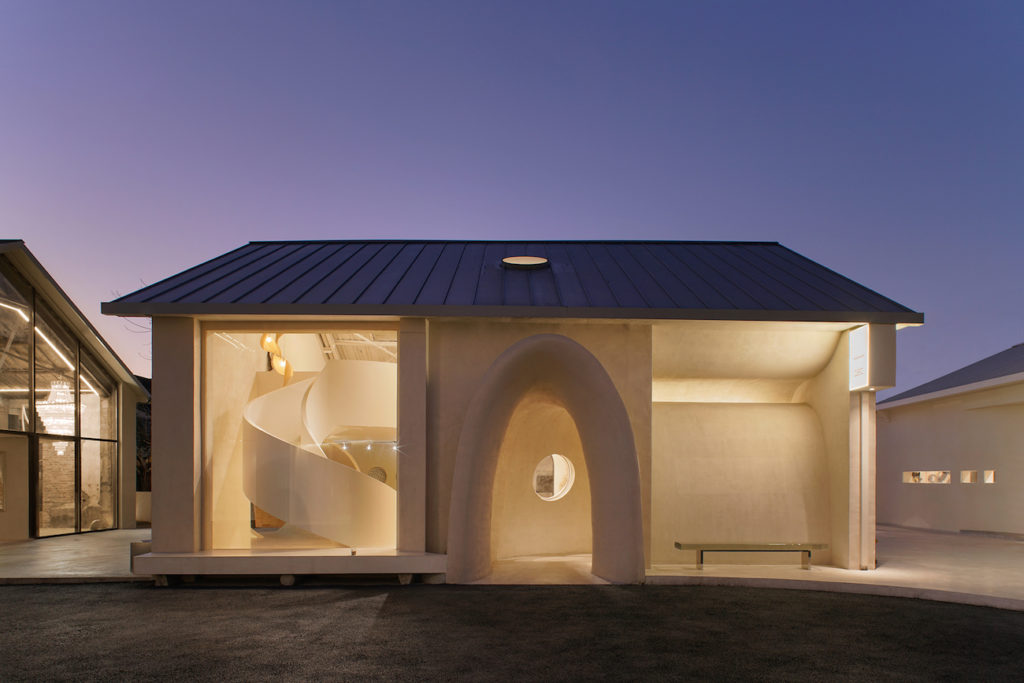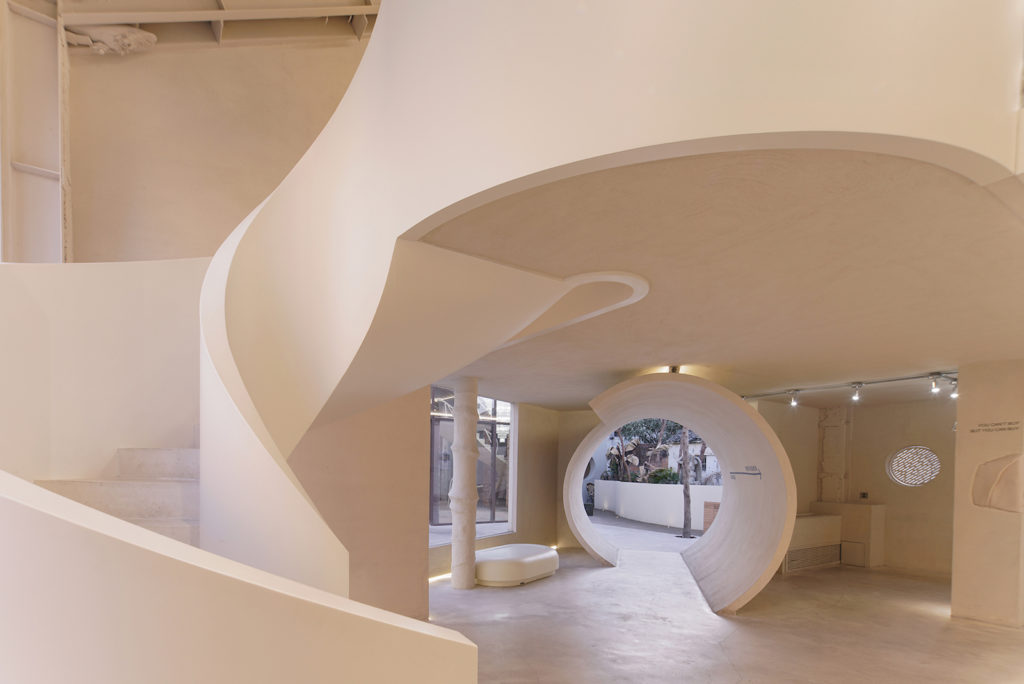 As an emerging hub of the Internet era, Hangzhou is the birthplace of the national network retail business circle. Shooting is a very competitive part of the whole commercial retail model, and also a part of the Internet development carrier. The project, a photo studio and gallery, took shape over four months.
Since the '90s, dormitories, factories and other buildings on the industrial site have never been renovated. Time seems to have stood still here. The design team, helmed by the firm's founder, Huang Chen, repaired the preserved building fragments, cleared the irreparable parts, strengthened the foundation structure, and sorted out and preserved the general architectural state of that era.
In order to reflect the sense of time flowing in space, while maintaining the unity of the whole plant building, and ensuring the uniqueness of shooting from all angles, the team divided the dormitory into two independent areas, and designed diversified scenes such as a coffee shop, a bar, a buyer's shop and an exhibition hall to meet the requirements of the model for the diversity of atmosphere and state.
The water tower in the factory is reserved as the symbol of Shuangyu stainless steel plant, and the stairs meander slowly from top to bottom with soft texture. The new and the old converge here, the past and the present find a connection, and the form of opposition and fusion between buildings forms a unique space atmosphere.
Rough grain texture paint is wrapped with the old bricks of the original factory, which is compatible with the current era and the continuation of the past history. While the exterior appearance of the brick walls now exudes sophistication, underneath the raw and primitive beauty still manages to shine through, creating a connection between the past and the present.
The soft shape is defined with hard materials, and it is staggered with the original preserved wood structure. Modern materials and old artistic conception collide, wrap and fuse with each other in the same space, forming a dialogue interlaced in time and space.
The soft curve intersperses in the space, the exposed steel structure and the mottled wall form a sharp contrast, which constitutes the unique brand tonality and the spatial transition from old to new.
See the full image gallery here:
Project details:
Project name: MOMENTS Photography Base
Location: No. 52 Changjiang Middle Road, Changhe Street, Binjiang Distrct, Hangzhou, Zhejiang, China
Area: 1,800m2
Year of completion: 2020
Design firm: TRI-ORANGE DESIGN
Design team: He Libin, Huang Chen, Chen Chunyang, Wang Haiyang, Hu Shengxia, Zhu Bin, Wang Sijia
Photography: yuuuunstudio
You might also like:
Cultural institution in China by Studio Zhu-Pei mimics the surrounding mountainous landscape with a widely cantilevered roof
Wutopia Lab transforms disused pump house in rural Shanghai into a rest stop, inspired by the area's milk chocolate history
Vermilion Zhou Design Group transforms former Victorian villa in Beijing into pared-down pristine white Song Art Museum