When a young Bangkok couple decided to build a new house on a tiny plot in the Thai capital's Bang Sue district, they called upon FATTStudio, led by architect Wattikon Kosonkit, to design the habitat.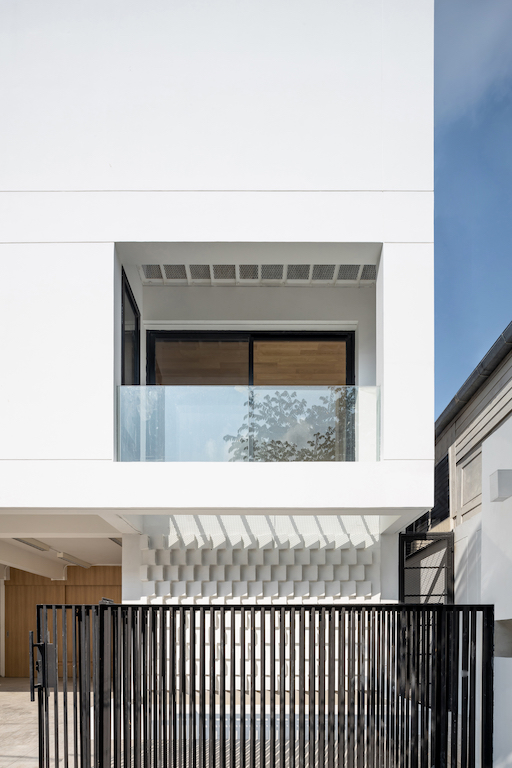 With the new purple metro line serving the neighbourhood from the city centre as well as a new public transportation hub that will be the biggest in Asean, the neighbourhood is witnessing a huge interest among those who want to live out of the downtown core yet be conveniently located in close proximity the public transportation.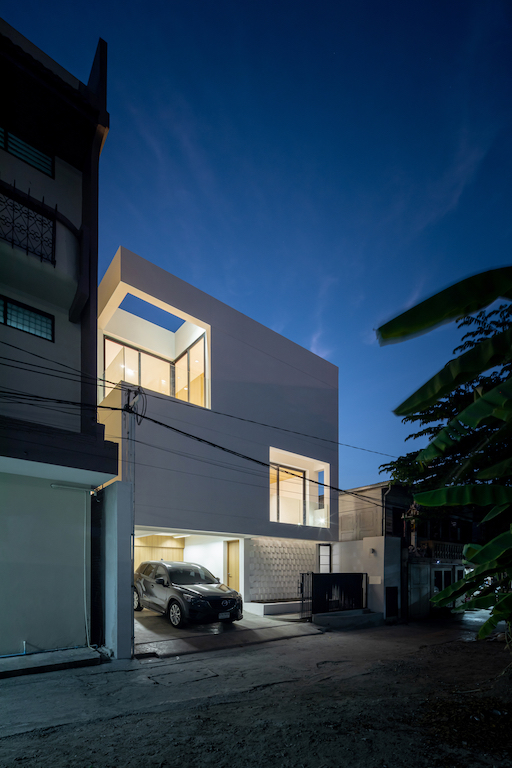 The major challenge was to contain all the schematic programming of the 157m2 house within an area of 10x10m, considering it's raised off the ground and the ground level isn't included in the living quarters. The main kitchen was changed to a small pantry with a simple dining table that serves only the couple while still make for a comfortable and cosy space to entertain friends. The carpark would be restricted for small cars only because it has to integrate with the pump room and storage area.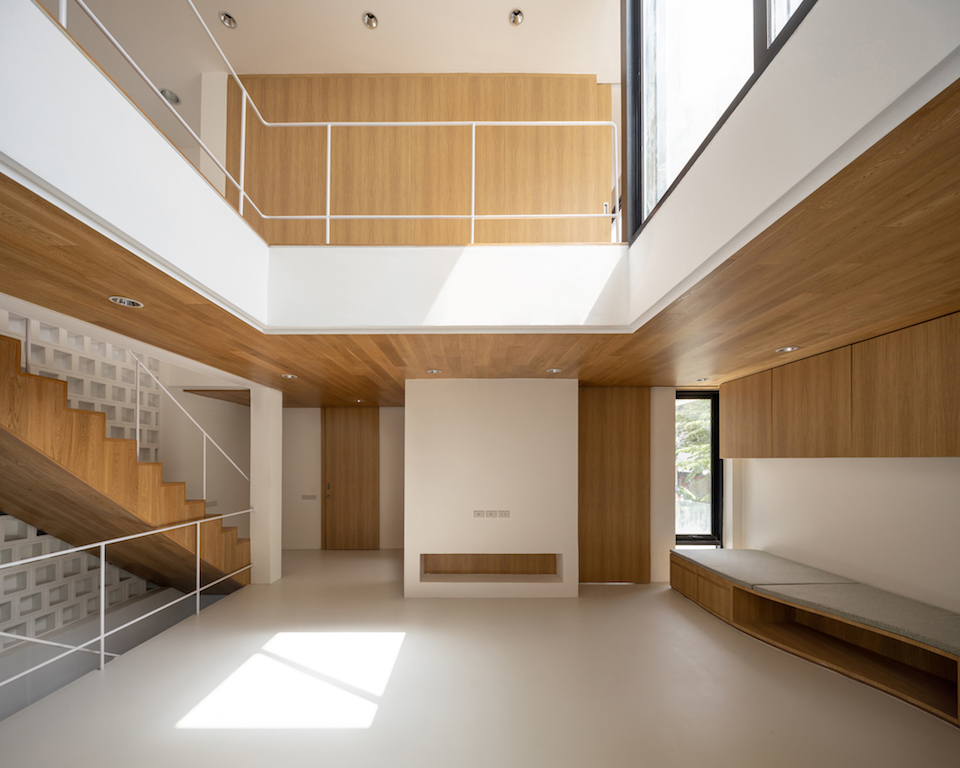 The living room which is only used on weekends can be transformed into a bedroom when the couple's parents come to Bangkok, explaining the reason why half of the second floor is distributed to the working area for one half of the couple who prefers to work in the double-height space with natural ventilation. The ventilation boxes beside the stairwell not only create a pleasant atmosphere in the area but also brings in natural light in the evenings. It works in alignment with the windows above the void and long windows below to allow natural light from sunrise until sunset helping the residents experience the optimum circadian rhythm.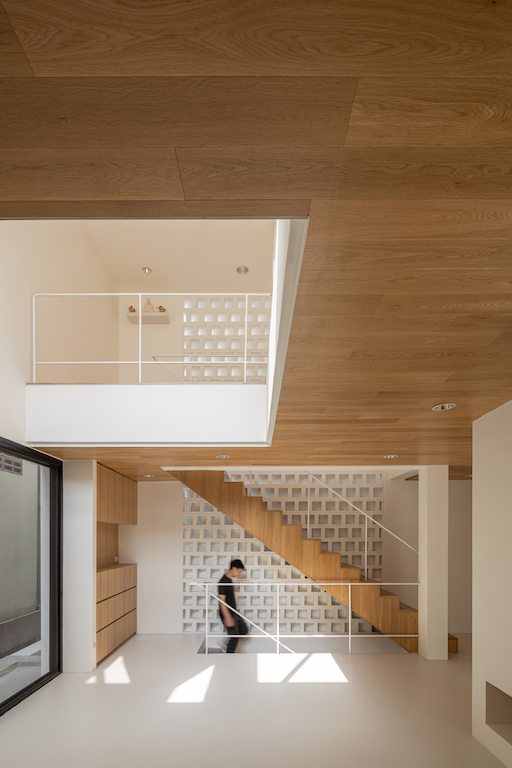 The bedroom area also houses the void and laundry terrace. To prevent noise from Sky train and maintain privacy, the bedroom is designed as an enclosed space. But to counter the lack of ventilation in an enclosed space, the architects placed a void space over the bedroom terrace which is covered with a metal mesh that allows a view of the green area on the ground floor. The double height space also allows the couple to live without an air-conditioner despite the tropical humidity in Bangkok

Photos: Ketsiree Wongwan