At the recently concluded World Cities Summit last week, Singapore's Deputy Prime Minister (DPM), Heng Swee Keat, addressed global thought leaders, including mayors of cities from around the world, urban planners, and innovators, among others.
The World Cities Summit, jointly organised by Singapore's Centre for Liveable Cities and Urban Redevelopment Authority, the event that was to have been held in 2020, was postponed to a hybrid format this year, due to the ongoing Covid-19 pandemic. Speaking at the event, Mr Heng reiterated the relevance of cities in a post Covid-19 era. He said: "For centuries, cities have been the lifeblood of economic, social, and cultural activities, and more than half of the world's population lives in cities, and continues to grow."
He shared that cities account for more than 80% of global GDP today.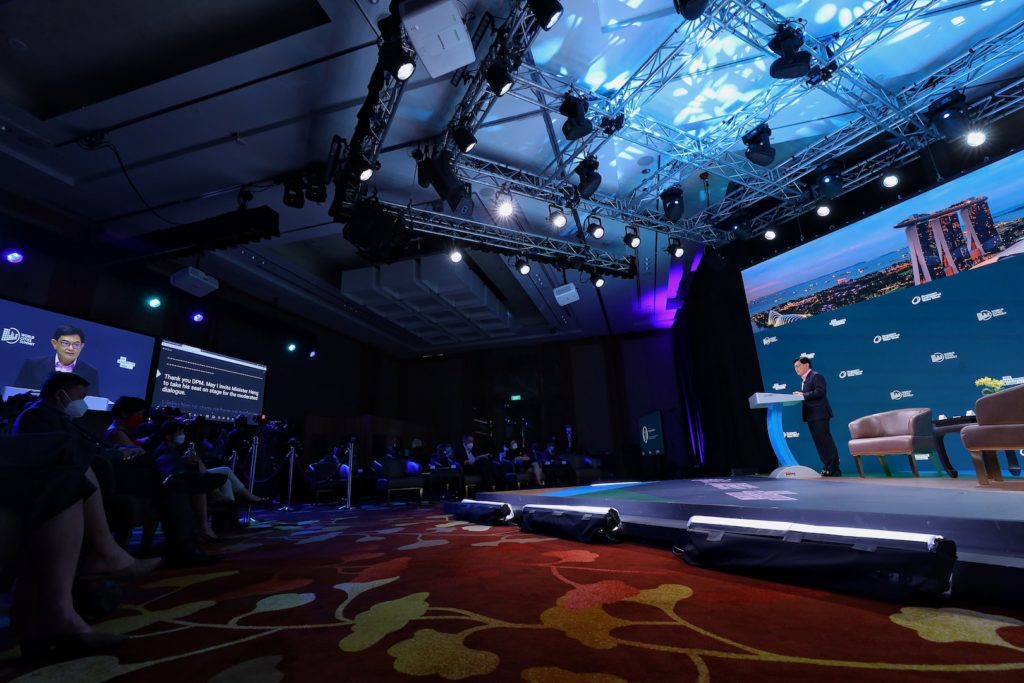 THE IMPACT OF THE PANDEMIC ON CITIES
Mr Heng said that while the high population densities and concentration of activities in cities make them more vulnerable, the reality is far more complex and nuanced. "The virus has had an uneven impact across cities, and even within the same city. Population densities matter, but other factors such as access to quality healthcare, trust in government, and compliance with safe management measures matter just as much, if not more."
Yet, he pointed out that urbanisation continues to take place because "cities have thrived as hotbeds of innovation, creativity, knowledge sharing and networking."
RE-ENVISIONING OUR CITIES
Mr Heng explained why urbanisation will remain a powerful driving force post-Covid-19. Describing it as a once-in-a-generation opportunity, he said that the immediate lesson from Covid-19 is the need to develop greater resilience.
"Cities thrive when they are part of a global network and efficient supply chains," posited Mr Heng.
"These global linkages have powered global growth. Over time, cities have become more inter-connected and inter-dependent. But this also means that cities are more vulnerable to disruptions in other parts of the world. The pandemic is a clear example, and so was the recent blockage in the Suez Canal."
Highlighting the lack of crisis preparedness that exacerbated the situation in many cities around the world, Mr Heng emphasised on the need for the cities of the future to be resilient, in addition to being efficient. This calls for a review of planning assumptions and infrastructure needs.
"The pandemic is also a sharp reminder that countries must work together to better respond to complex global challenges like climate change," Mr Heng added, referring to the increasing environmental challenges.
"Covid-19 will fade at some point, but the global climate challenge will be with us for generations. Cities are a critical part of any solution – they produce 70% of global CO2 emissions. As the economy picks up, we have a window of opportunity for a green recovery by investing in sustainable solutions."
VALUE OF BUILDING LIVEABLE CITIES
"Liveability is fundamentally about enabling people to flourish, and improving their quality of life. This includes fair and inclusive access to basic necessities, such as clean water, sanitation and affordable housing. And the good redesign of spaces, including indoor and common spaces, to enhance the health and well-being of residents," said Mr Heng.
INNOVATE, INVEST AND INTEGRATE
Offering suggestions on how we can build more resilient, sustainable and liveable cities of tomorrow, Mr Heng noted that first, innovation is necessary to push the next bounds of liveability and sustainability for urban living
"With the pandemic changing our daily routines, how can we redesign our homes, public transport networks, and cities to be more liveable and sustainable?" he questioned.
He then responded by sharing how Singapore had already been embracing a polycentric city approach prior to Covid-19 by creating multiple regional centres, rather than focusing on a single Central Business District. This has helped in bringing work and amenities closer to homes and reducing commuting times.
One of the aspects that Mr Heng highlighted in the context of urban development is the value of integrating green spaces within our urban landscapes – an aspect that plays a crucial role in the built environment manifesto of Singapore.
One of the results of the pandemic the DPM highlighted is the fact that footfall has increased significantly in our parks and nature reserves. "In Singapore, we value our greenery despite our land constraints," he said.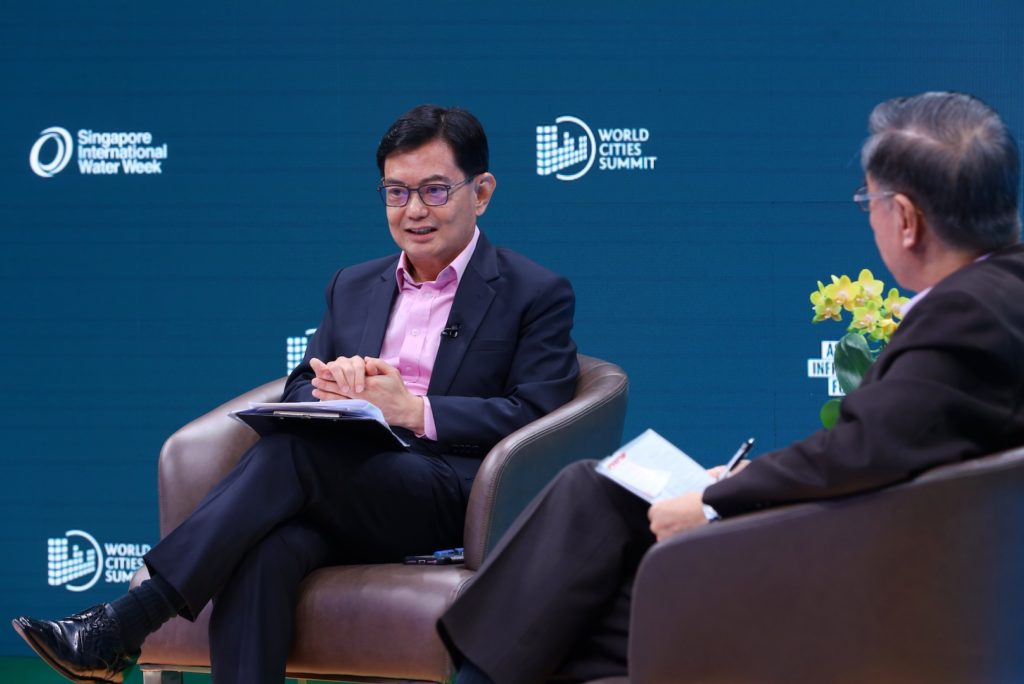 "Apart from shifts in urban planning, there is also a need for innovative solutions to make our cities more sustainable and resilient," Mr Heng said. Citing the example of water, he shared that addressing urban water needs is not new – the Roman aqueducts were built 2,000 years ago to transport water into cities.
"Today, climate change has exacerbated the water challenge, with many cities facing severe water stress," he said. "Technologies like desalination are useful, but the key is to do so in an energy-efficient and cost-effective way. Smart metering and automated leakage detection systems can also help to stretch every drop of water. To catalyse urban innovations, we need to invest in research and development. That is why Singapore has a US$19 billion Research, Innovation, and Enterprise plan for our R&D efforts over the next five years."
Another ongoing effort in Singapore that the DPM highlighted is a project called "Cooling Singapore".
Studies have shown that Singapore is heating up twice as fast as the rest of the world. This is partly due to global warming, compounded by the urban heat island effect – where our buildings and roads trap the heat from our tropical environment. Greenery helps to some extent, but more needs to be done.
New solutions could include the use of cool paints and reflective glass coatings to lower absorption of heat energy from the sun. The "Cooling Singapore" project is also developing a Digital Urban Climate Twin: To simulate how the various features of a city – such as the street scape, buildings and climate conditions – affect the ambient temperature.
It is not just a Singapore effort to tackle these challenges. We can achieve much more if we work together. I am glad that the "Cooling Singapore" project is a multi-institutional initiative between Singapore and international partners from Switzerland, Germany, the US and the UK.
"The solutions developed will be useful not only for reducing urban heat in Singapore, but also for cities around the world. It is also in the same spirit that international events like the Singapore International Water Week are organised. They serve as useful platforms to showcase innovative solutions and spark new collaborations," said Mr Heng.
INVESTING TO BUILD LIVEABLE AND SUSTAINABLE CITIES
Pointing towards the infrastructure financing gap in many cities, Mr Heng shared that in Asia alone, the Asian Development Bank (ADB) had estimated an infrastructure gap of US$1.7 trillion per year till 2030, with needs ranging from transport to telecommunications infrastructure.
The following areas is where the investment needs to be sped up:
Digital infrastructure like fibre broadband and 5G networks, to harness the digital wave; social infrastructure, such as hospitals and schools, to enhance the social resilience of cities; greener buildings that are more energy-efficient; and cleaner energy sources, such as solar panels and wind turbines.
"Given the large and growing financing needs, we need to improve the flow of capital, across borders, to benefit communities in Asia and beyond. To help address this, Singapore set up Infrastructure Asia – to facilitate the flow of funds and expertise into Asia, especially from the private sector, to bridge this infrastructure gap.
The Asia Infrastructure Forum, in conjunction with the World Cities Summit, plays a pivotal part in this effort to bring the various stakeholders to work together.
"An important aspect is to catalyse green financing. Singapore accounts for over one-third of the sustainability-linked loan market in Asia-Pacific today. The Singapore Government is also taking the lead by issuing green bonds, to support the financing of up to US$15 billion US dollars of public infrastructure projects," said Mr Heng.
He also suggested the possibilities of investing in nature-based solutions for carbon abatement.
"Nature-based solutions have the potential to provide one-third of the global mitigation necessary to stabilise warming to below 2 degree Celsius," said Mr Heng.
"For example, Southeast Asia is home to the largest blue carbon stock in the world, with the largest areas of mangrove swamps and seagrass meadows in Indonesia and the Philippines. To realise this potential, we need to attract investments.
"One way to do this is to create vibrant exchanges for the trading of carbon credits. Singapore will be launching one such global carbon exchange – "Climate Impact X" – later this year. This will allow large-scale, high-quality carbon credits to be sold through standardised contracts. Climate Impact X is one way Singapore is doing our part to contribute to a green recovery in the region."
CROSS-BORDER COOPERATION
"To build a more resilient world, we will need to better facilitate supply chain linkages through digitalisation and a "single window" for the movement of goods," Mr Heng shared.
"By working in partnership, cities can amplify our growth and innovation efforts, and build on one another's strengths. One example is the Smart City partnership between Singapore and Shenzhen. This seeks to strengthen digital connectivity and collaboration, by piloting paperless cross-border trade, through mutual recognition of electronic trade documents."
He also cited the example of the Global Innovation Alliance, which connects Singapore to innovative cities around the world. This initiative encourages aspiring innovators and students to learn and collaborate with innovators based in other cities.
"This network currently spans 15 cities. We will be expanding it to over 25 cities by 2025," said Mr Heng.
"We hope that Singapore can play a useful role as a "Global-Asia node" – as a gateway for people in cities around the world to explore opportunities in Asia, and for Singapore to serve as a launchpad for those in Asia to expand into global markets," he concluded.
All photos courtesy: Ministry of Communications and Information (MCI)
You might also like:
Abu Dhabi looks to Singapore start-ups and SMEs for smart city challenge organised by Singapore and the UAE capital
Singapore agencies launch competition to invite ideas for rejuvenating Changi Point
Ikea Foundation teams up with Rockefeller Foundation to launch a global platform to provide renewable energy to underserved communities worldwide