Globally-known practice Nikken Sekkei has designed a mixed-use public project in Amakusa City, a series of islands located in Japan's Kumamoto Prefecture. There is no train station in the city, necessitating private car transportation to access amenities such as healthcare and public libraries. This 4,605m² public convenience project provides a community building which includes multi-function public spaces that can be accessed freely by everyone.
The building is called "Kokorasu", which is a combination of Japanese words: Koko+Korasu+Su, which roughly translates as come to this nest (shelter). The structure includes a public library, health centre, and a public hall.
All of these facilities are facing a courtyard which is green outdoor space, so any of the activities of these public facilities can extend to the courtyard spaces. Part of the courtyard landscape is elevated gradually, connecting the courtyard with the public library on the second floor. The curved-shaped building surrounding the courtyard spaces creates a very interesting experience and interaction for the users of all these public facilities with the courtyard, which rationalises the objective of the building.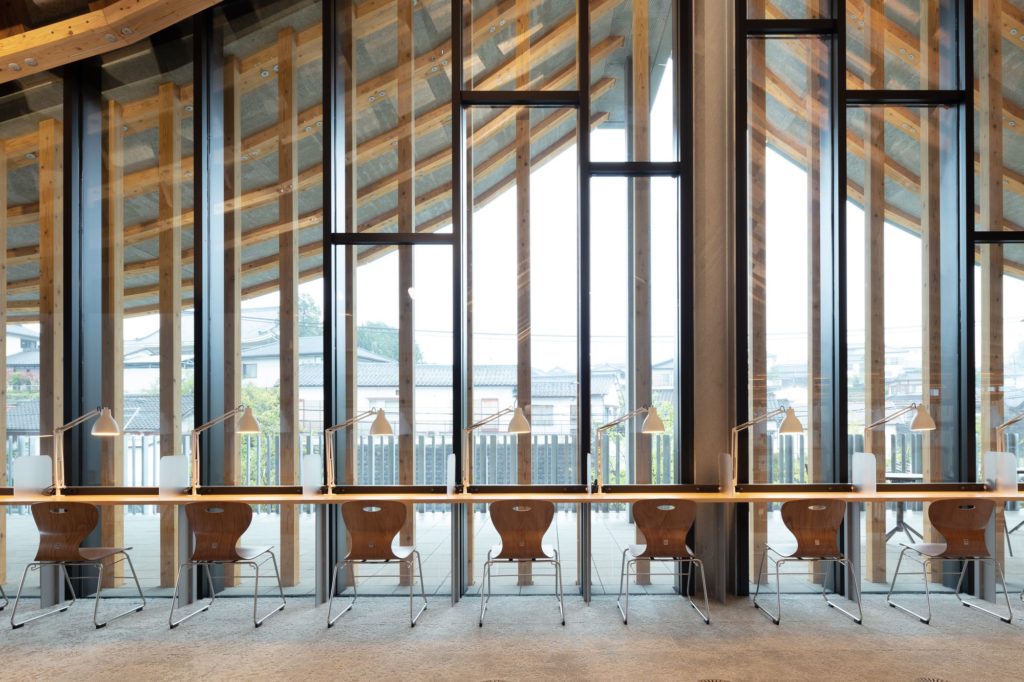 The roof is made out of four pieces of dynamically curved surfaces with different slopes, supported by timber frame, found locally in Amakusa. The overlapped spaces between the curved roofs bring ample sunlight from the north side and fresh air from the mountainside.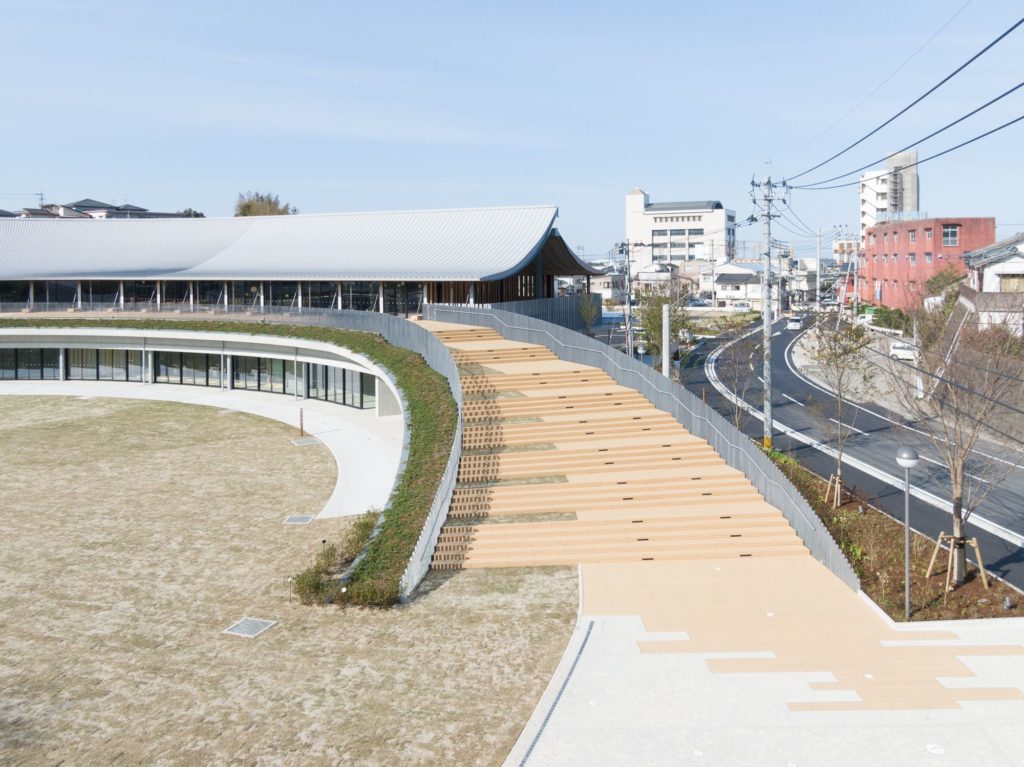 "The roof structure also creates a column-free, large span space for its interior spaces. As a result, an open, community centre has come into being, welcoming everyone to experience and create their own way to use, create your own story at 'Kokorasu'," says project lead Wataru Tanaka of Nikken Sekkei.
See the full image gallery here:
Photos: Takumi Ota
You might also like:
Kengo Kuma and Associates designs suspended restaurant on steep slope that pays homage to traditional temple
SHAU architects designs elevated community library in Indonesia's central Java using local wood
Ariake Gymnastics Centre built for Tokyo's Olympic Games 2020 features one of the world's largest timber roofs