Vietnam-based practice Nemo Studio has renovated a villa called AD8 in Hanoi. The 468m² villa was formerly designed in the neoclassical style, located in a long but narrow area and divided into similar parts in plan. The initial plan for the villa that is located beside the fork of the river was unsuitable for the tropical climate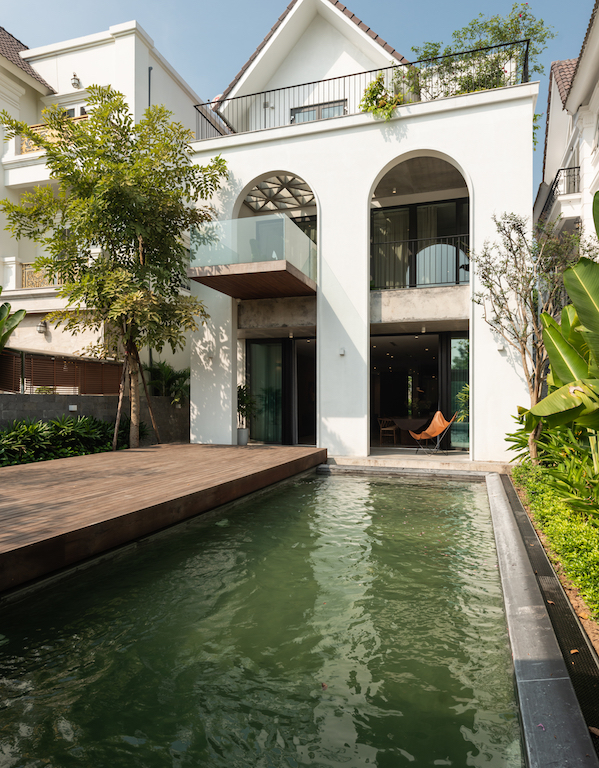 The team, led by architects Liz Nguyen and Nghiem Phong, created a porch, expanding the rear area and placing a void in the centre of the villa. They placed the common areas on the first floor, the bedrooms on the second and third floors, which have been widened with views of the garden and the river. The porch and void don't just create blank spaces but also adapt to the tropical conditions.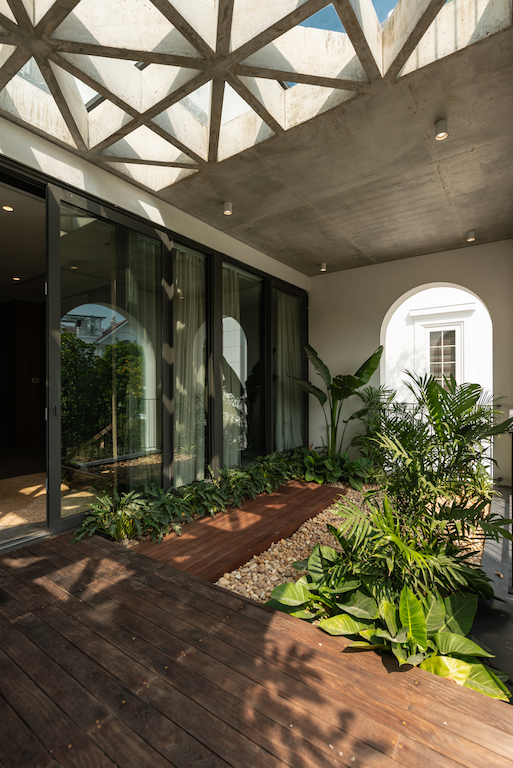 Plants and gravel have been placed in various places, including the void from the first floor to upper floors and the area next to bathrooms. Sliding doors, windows & skylight help to regulate ventilation. Concrete louver, wooden louver let light go through – describe the movement of the sun's shade. It also reduces the heat and keeps the privacy.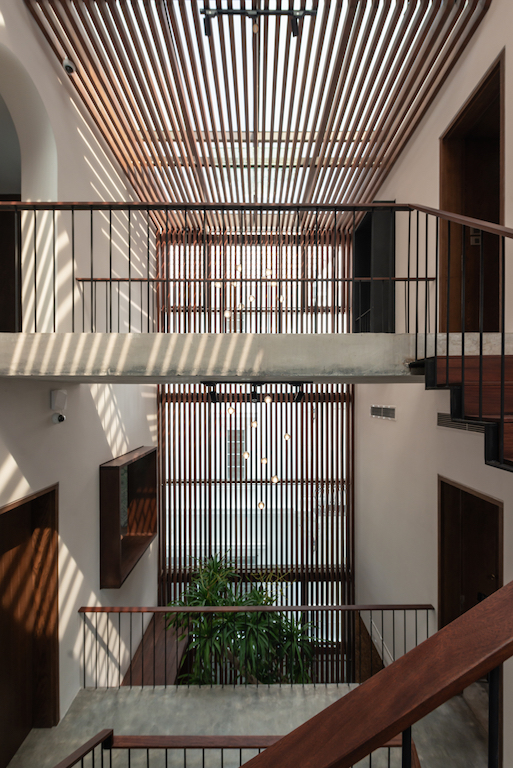 The furniture is made from raw materials such as concrete, natural wood, and laterite. The facade has been simplified to keep uniformity with the general appearance of other villas in the street but still stands out with its sophisticated facade.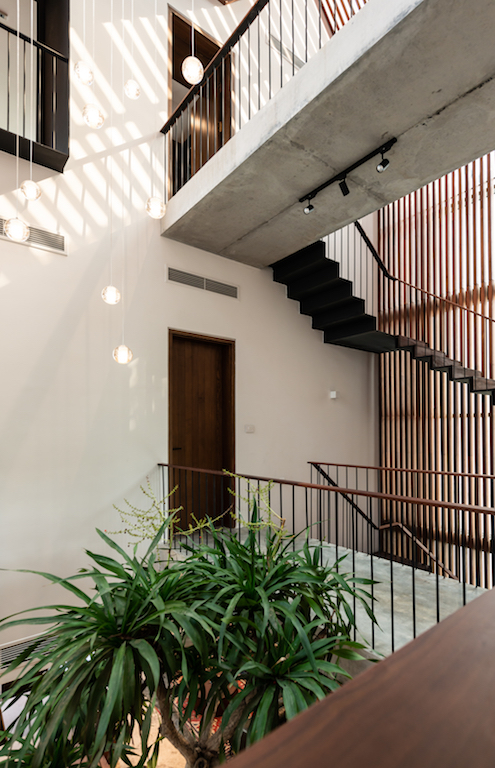 The yard at the back features a resting place with a green area, plants and a swimming pool that can be covered with a sliding wooden floor.

Photos: Vu Ngoc Ha