Vietnam-based Nemo Studio has designed the Deja Vu House, located in the new urban development off the coast of Ha Long Bay. Located within two shophouses, the 668m2 property offers homestay option and a cafe.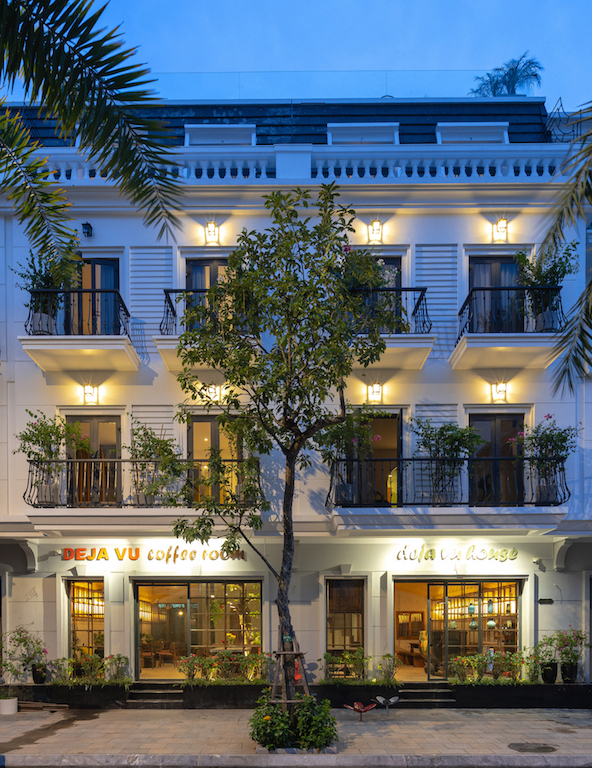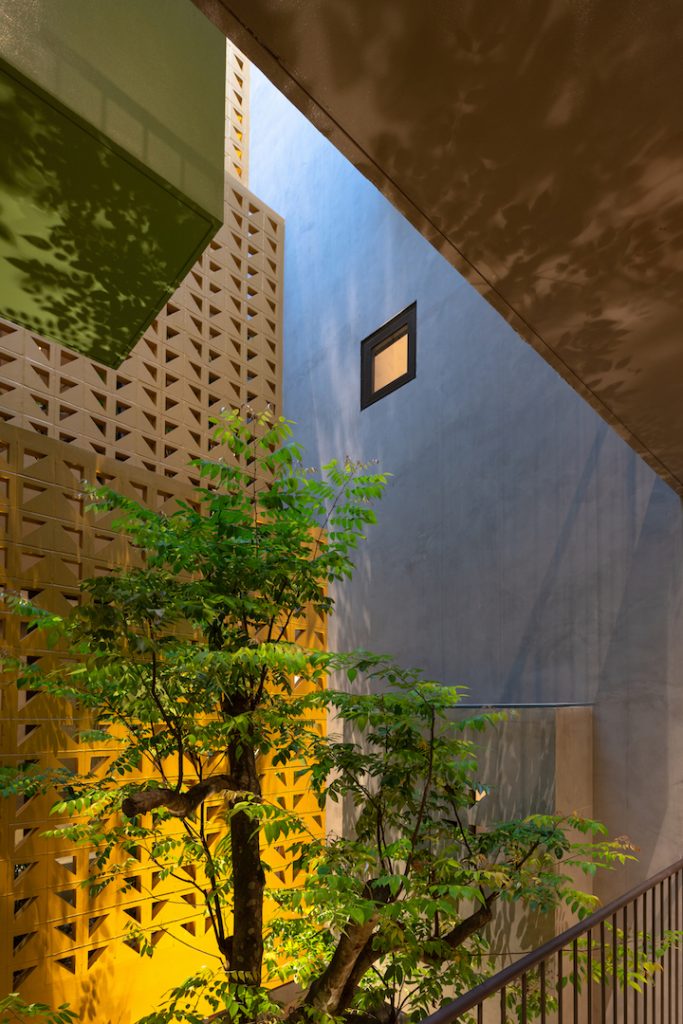 All the functional rooms surround a void space placed in the centre of the house. This empty space is expanded when ascending the stairs, allowing more air, light, sunshine and even rain, hence reflecting the most subtle movements of the climate in a coastal city and supporting plants grown inside the void.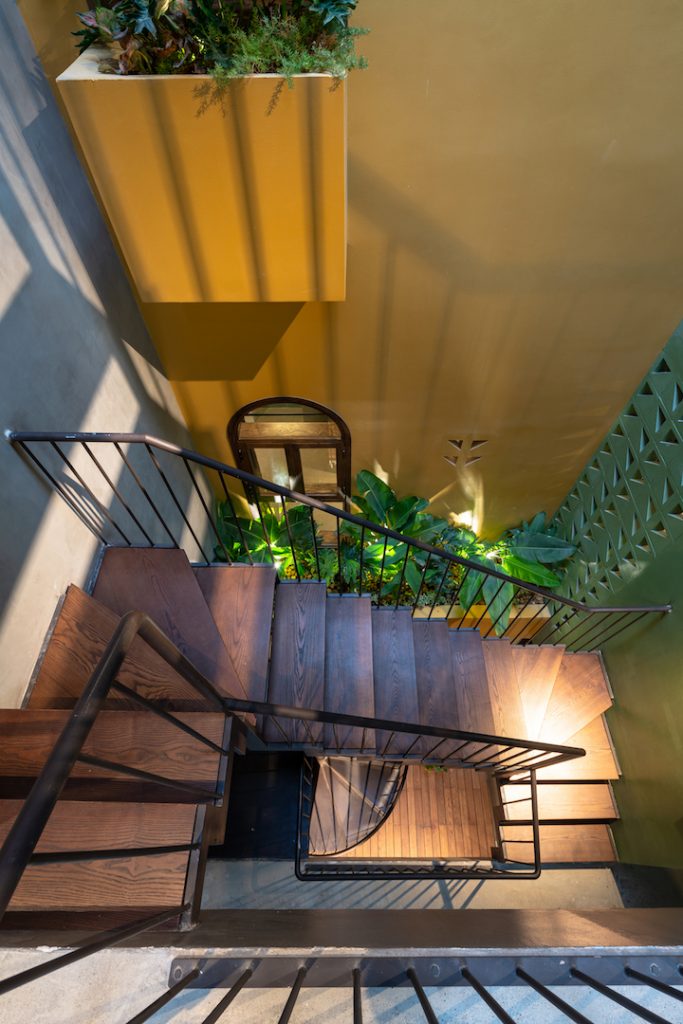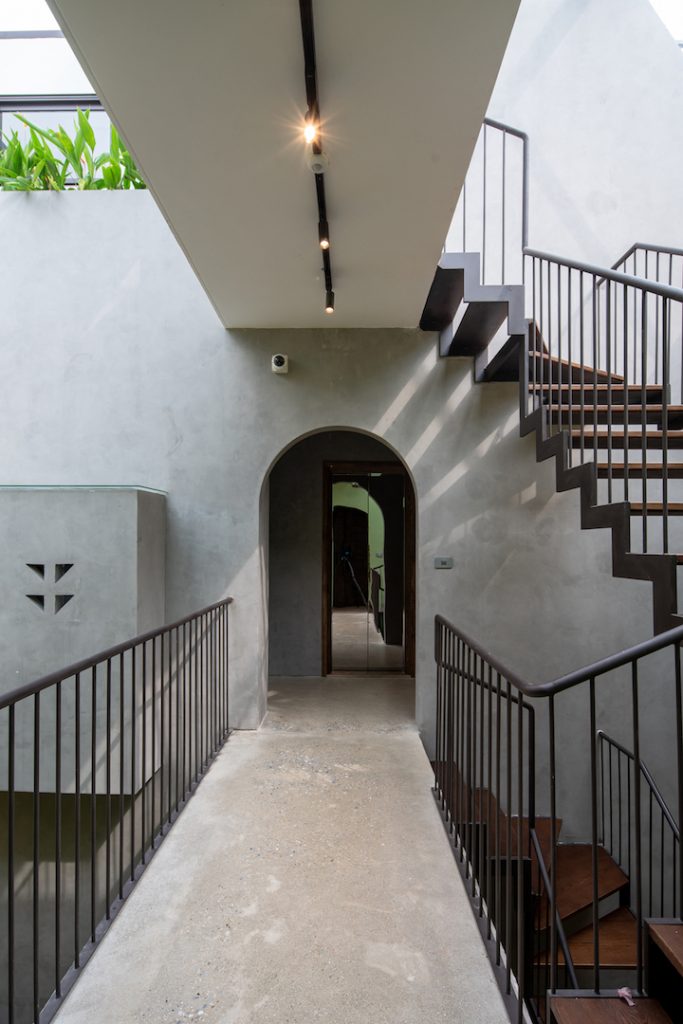 Elevator and stairs are utilised to move among floors. In particular, the stairs, made of wood and steel, combined with bridge corridors aim to create distinct views to various directions and more open space for the void. Bedrooms arranged from the second floor to the fourth floor are altered in dimension to fit the expanding area of the void and generate space diversity.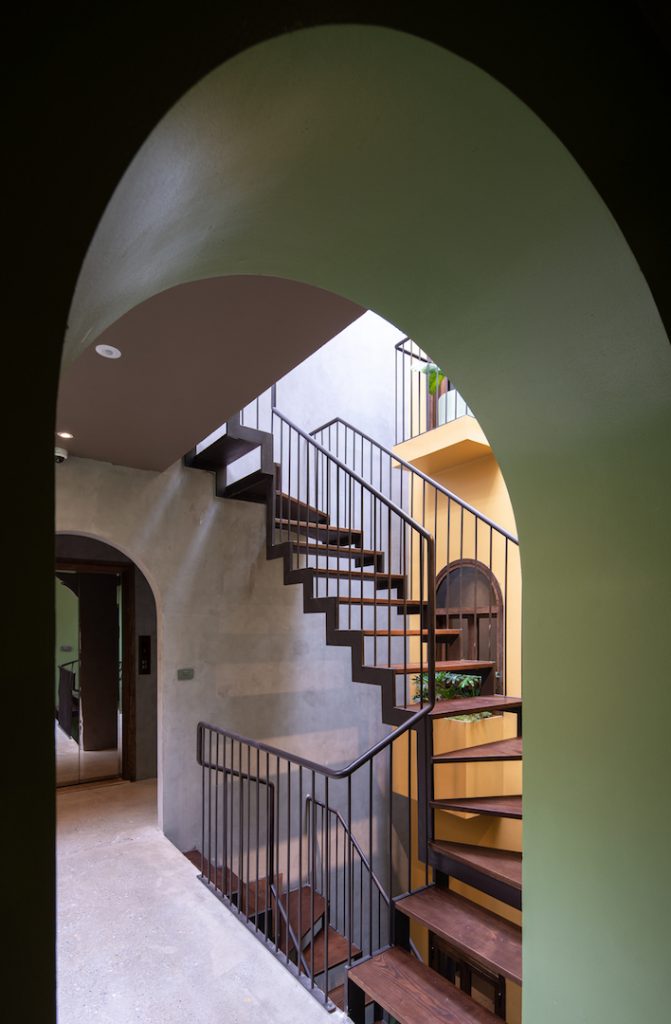 Despite its row house style, the bedrooms can still access natural light, including bathrooms, bathtubs and balconies, thus connecting with beachy atmosphere and acquiring "mini resort" feelings. In order to reach this open space but still keep privacy for guests, ventilation bricks have been used in the project. The lobby on the first floor houses reception, waiting room, café and other functions.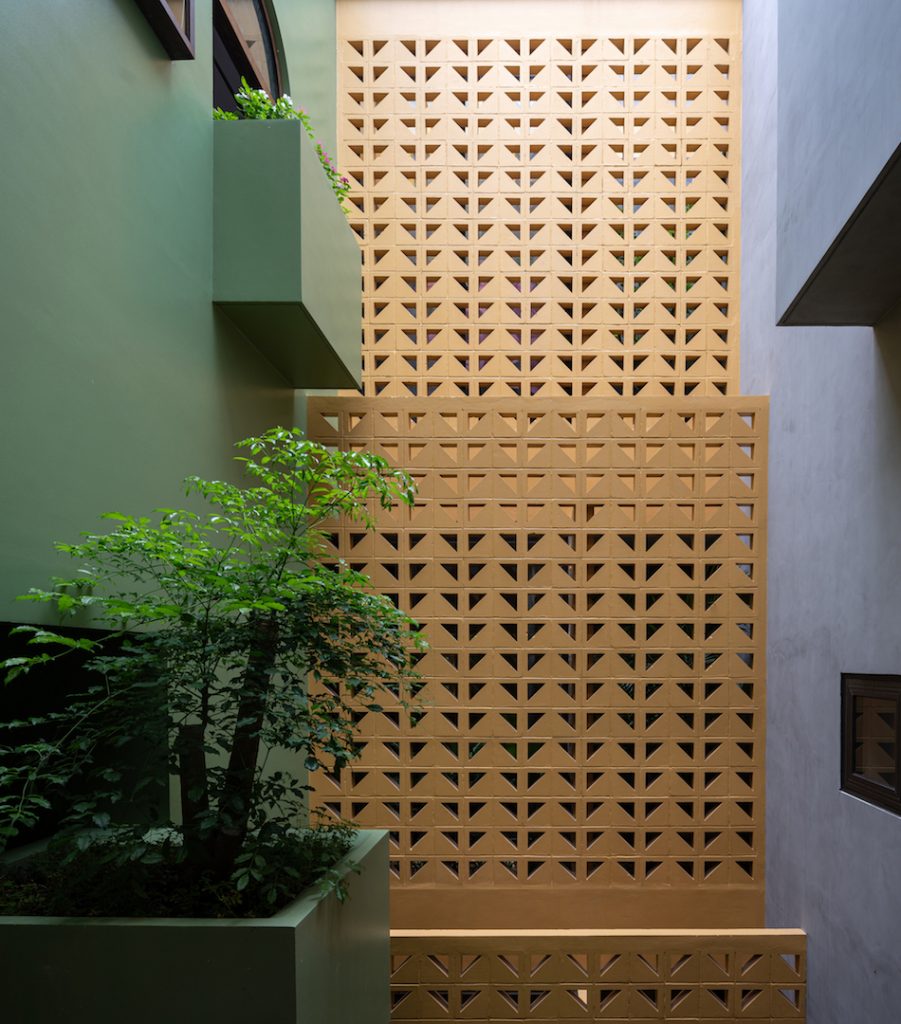 Rooftop offers an outdoor party space or simply a playground viewing Ha Long Bay. The design team made use of locally-available materials and equipment such as wheelbarrow wagons which hark back to the town's coal mining days.