In the lead up to Dubai Expo2021, architecture firm Aedas has revealed images of its latest innovation- and sustainability-driven project in Dubai – ENOC Service Station of the Future, which will be one of the highlights at the highly-anticipated event.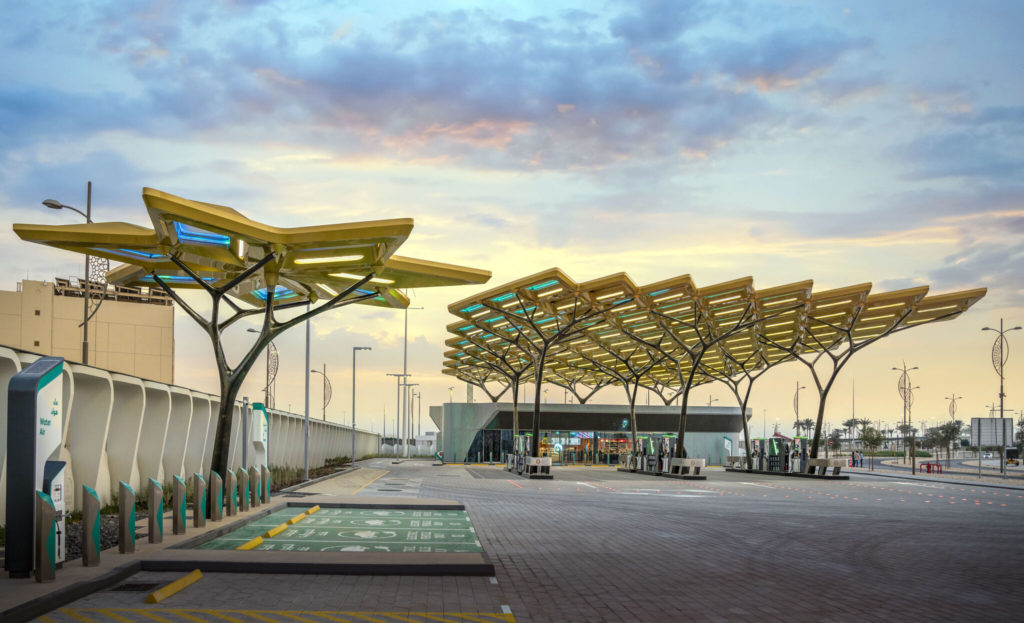 The project employs principles from bio-mimicry combined with parametric tools, designing and producing materials that are modelled on biological entities.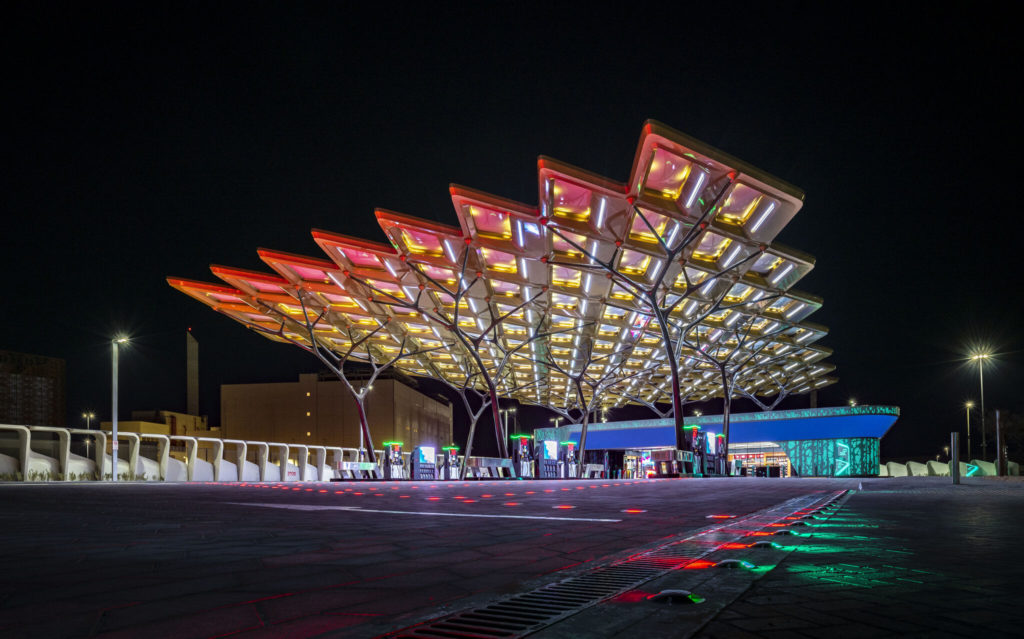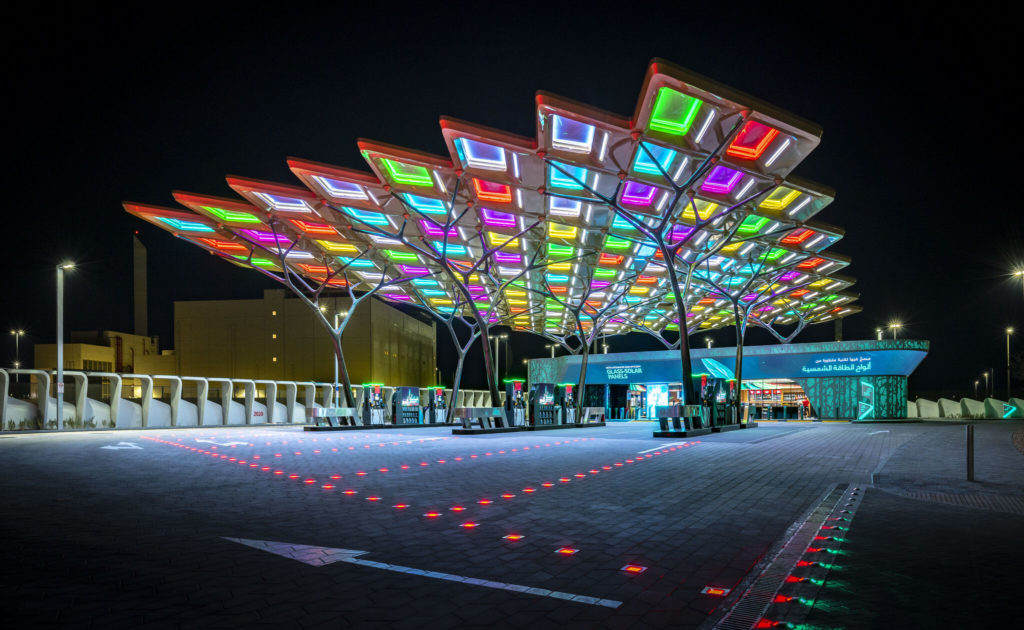 As one of the leaders in the fuel retail sector, Enoc is also the first station in the region to incorporate various on-grid sustainable power generation alternatives, like solar power and wind and super-light materials such as carbon fibre and ETFE cushions in the construction of its canopy. Inspired by the indigenous Ghaf Tree, the bio-mimicry approach references the past while looking to the future, and takes into consideration the local historical context.
Photos: ENOC
You might also like:
T.ZED Architects reimagines existing Dubai buildings for multiple programmes covered with thermally-modified tulipwood
Asif Khan designs three mashrabiya-inspired entry portals to Dubai Pavilion for Expo 2020
OUALALOU + CHOI designs Morocco Pavilion for Expo 2021 Dubai