Simply named 8X24, this house in Hanoi's Ngoc Thuy area is so called because of its narrow dimensions.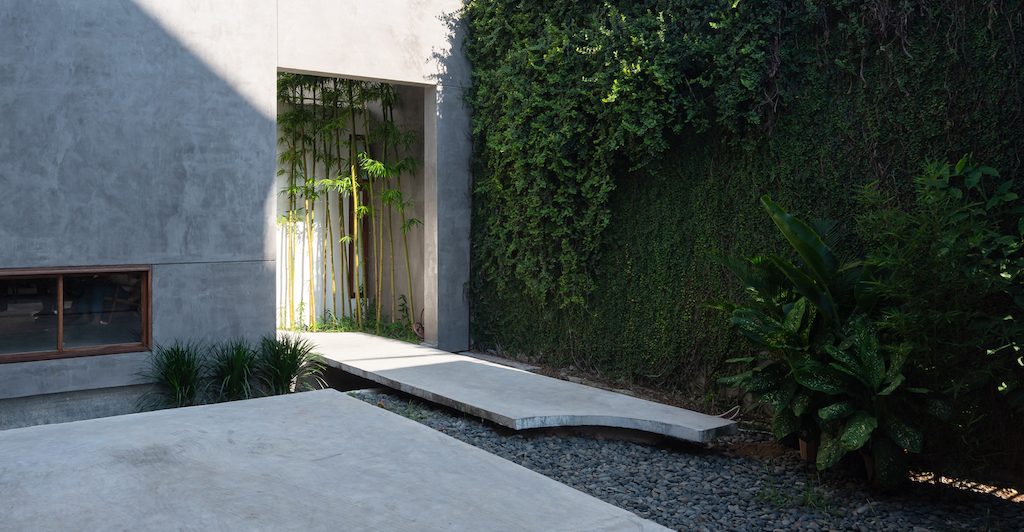 Designed by AHL Architects, and led by architect Nguyen Manh Hung, the basic concept is centered on playing with the geometric linear axis to provide a solution for an introverted living space that is completely open to nature and optimises the space and natural lighting, as per the brief given by the client. The structure comprises four functional blocks calculated in volume in accordance with the function used and the formation of three courtyards from the shifting of those blocks within the permitted built area.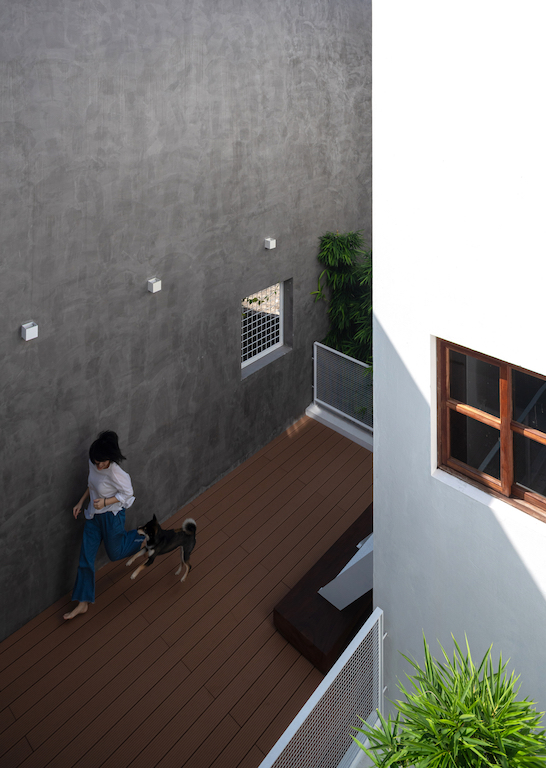 The first yard presents a routine approach (along the long axis of the land) set up to a 90-degree angle, where the main door is located offering privacy, while avoiding direct sunlight of the west. The central space forms the second yard which functions as the divider of light and wind for four space that surround it – guest room, corridor, kitchen and working room. On the other hand, the third yard has been landscaped and provides ventilation for the kitchen area, master restroom and master bedroom along the vertical axis.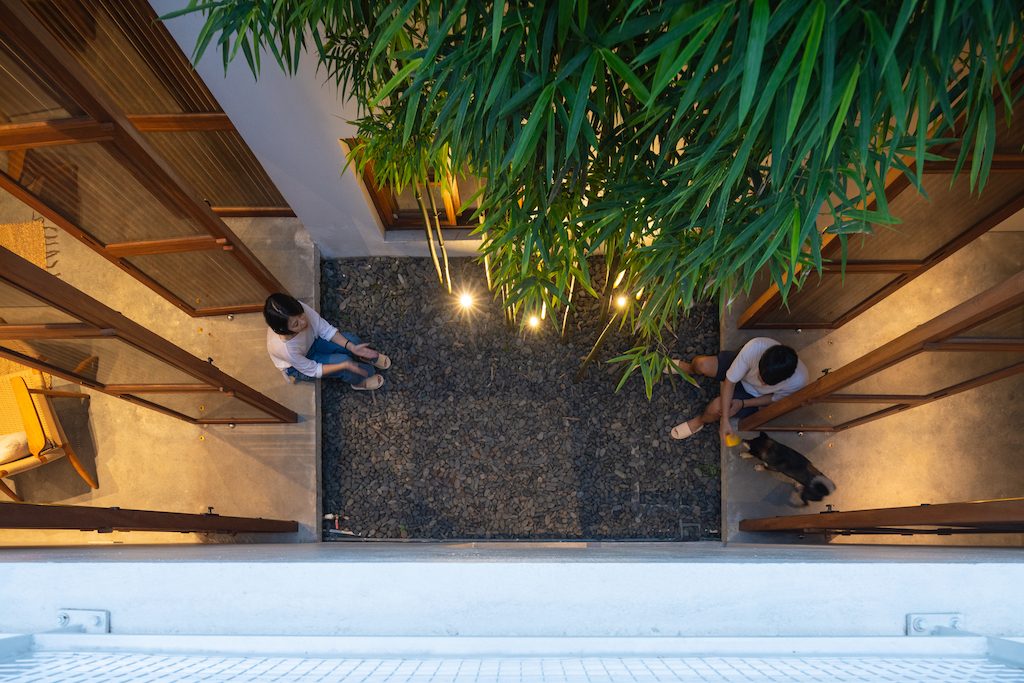 Bamboo is the main material in all three courtyards, contributing green areas and strong, simple lines of the bamboo trunk to the overall architecture. A minimalist 9-metre high wall engulfs the three courtyards with carefully considered windows, controlling the viewing angle and minimising direct sunlight from the west of the whole façade.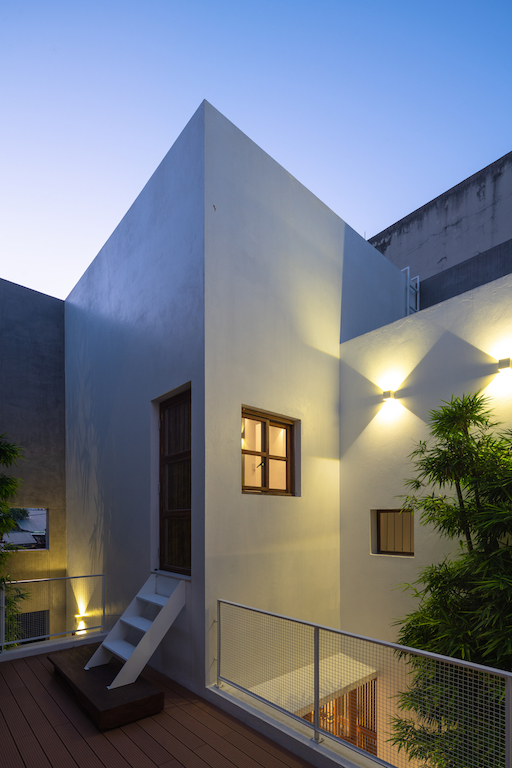 One of the main elements in the outdoor area is the natural climbing system of spiral vines on the perimeter wall concrete corridor leading into the house, running along the concrete corridor leading into the house, and has been present for a number of years. The architects decided to retain it and incorporate it into the new structure.
Photos: Trieu Chien