Inspired by the word brick & mortar and finding beauty in the ordinary, the architect designed a kitchen appliances showroom using cement bricks. The project was honoured with the Design of the Year award in the interior architecture category at the 21st edition of the SIA Architectural Design Awards 2022. The space is assembled using commonplace materials like hollow bricks, unadorned plywood and off-cut stones.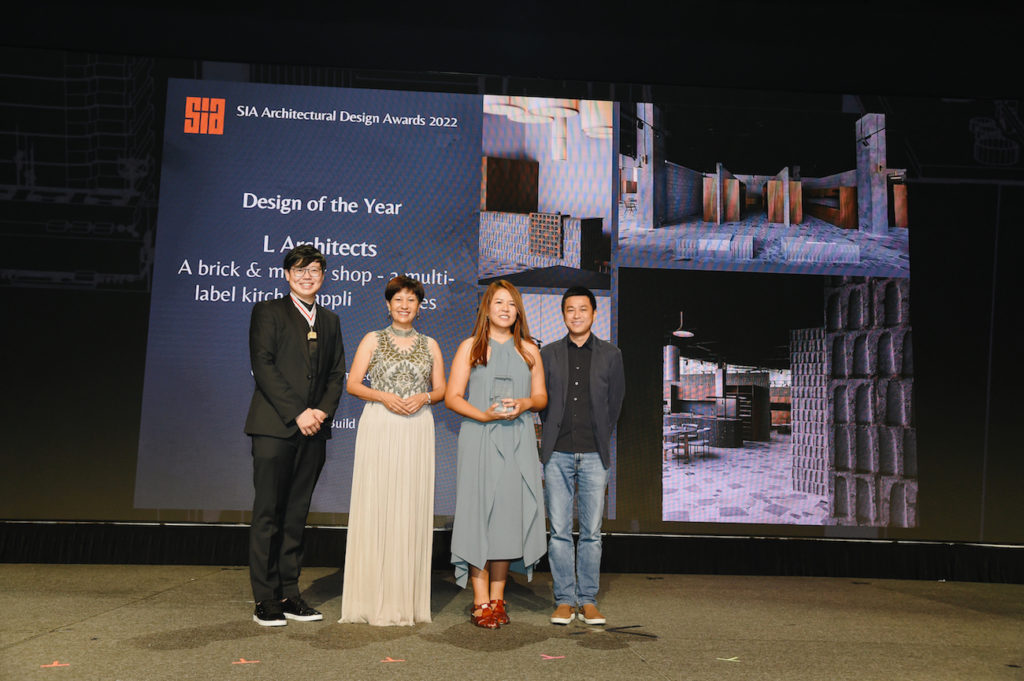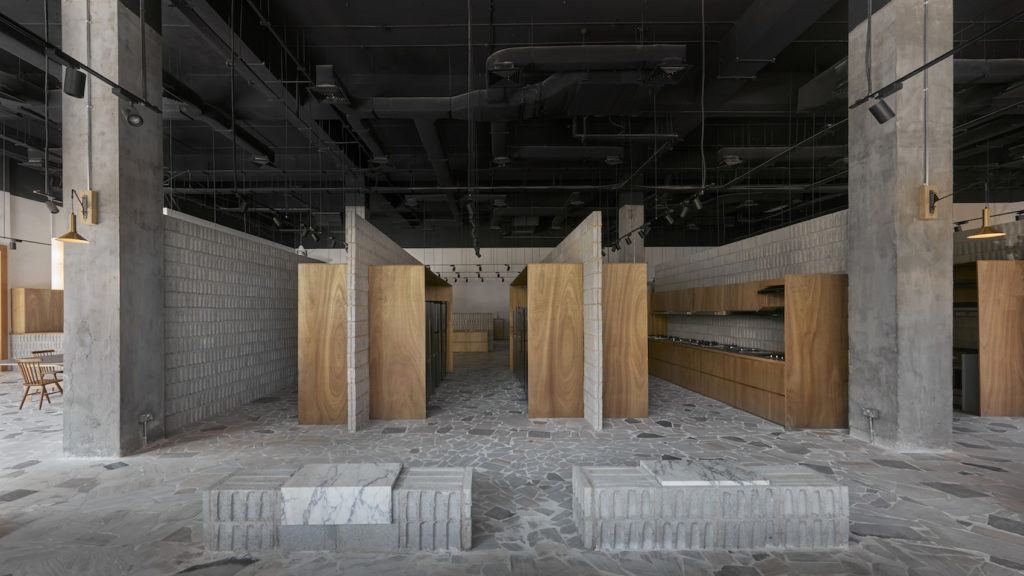 In this project, the team decided to pare open an ordinary brick to reveal its intricate fluted core. Using that, the team then tessellated it into a series of freestanding walls, benches & reception counter. The raw tactility from the bricks creates soulful textures when natural light gently filters into the space.
The architect also felt that unadorned plywood is a sensible choice of material simply because it will never be discontinued unlike laminates thus giving the client the assurance that material consistencies can be managed for any future retrofitting works to accommodate new appliances.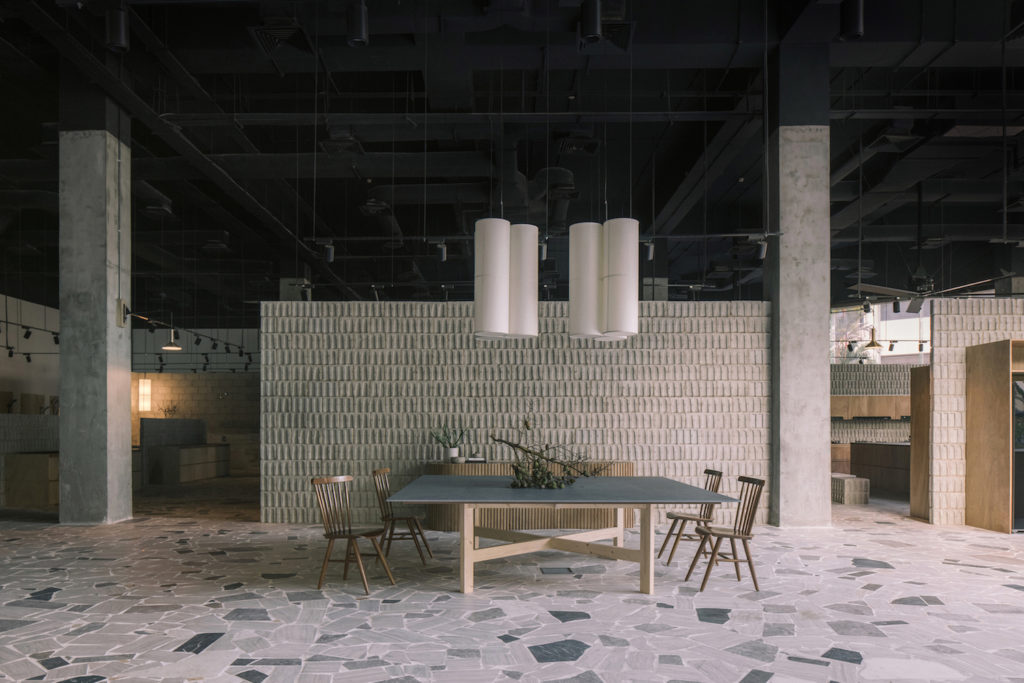 The flooring is made up of unwanted off-cut marble that was unreasonably rejected from brutal dry lays due to its natural blemishes & uneven tonalities. The architect convinced the client that there is a lot of value in this "waste". The team laid them in a quirky paved setting and finished them in honed texture. The approach to using natural waste material lies in its humbleness and simplicity in respecting nature, in this case where natural stones are formed through many years of weathering and layering process, they should not be thrown into the wasteland.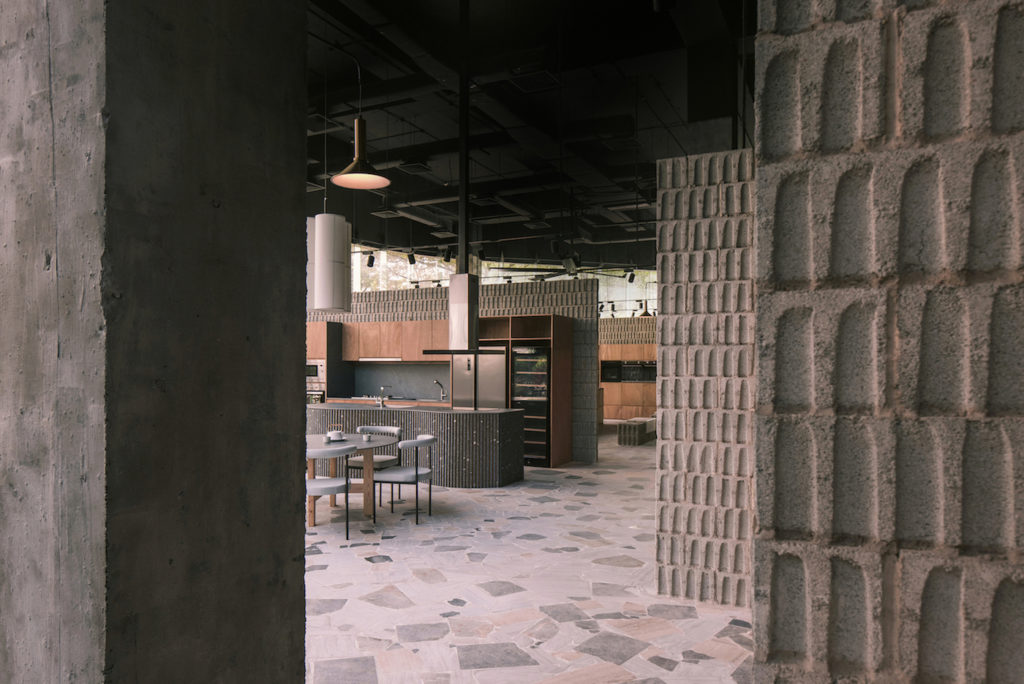 All the materials selected were deliberately matte or honed making the metallic or glossy appliances stand out when displayed. The resultant space creates a refreshing atmospheric retail experience where guests are able to explore and immerse themselves in a unique setting that provides a fresh ground for shopping. Lastly we believe there is beauty found in the ordinary.
Jury Citation
The project elevates the shopping experience for kitchen appliances within a delightful space. The interior elements are made from commonplace materials like hollow bricks, unadorned plywood and the recycling of stone off-cuts. Innovation and good detailing deconstruct and re-assemble the cement bricks into free-standing walls, benches and reception counters, which order the shop's layout. The resultant space evokes a strong emotional response akin to an art gallery.
The combination of natural materials lends the interiors a timeless quality. The walls and display surfaces become backdrops for the products to take centre stage. To control visual clutter, the architect balanced between the curated display of the latest products and the archival of older models stored in pull-out drawers below. This clever, unexpected approach satisfied the client's brief.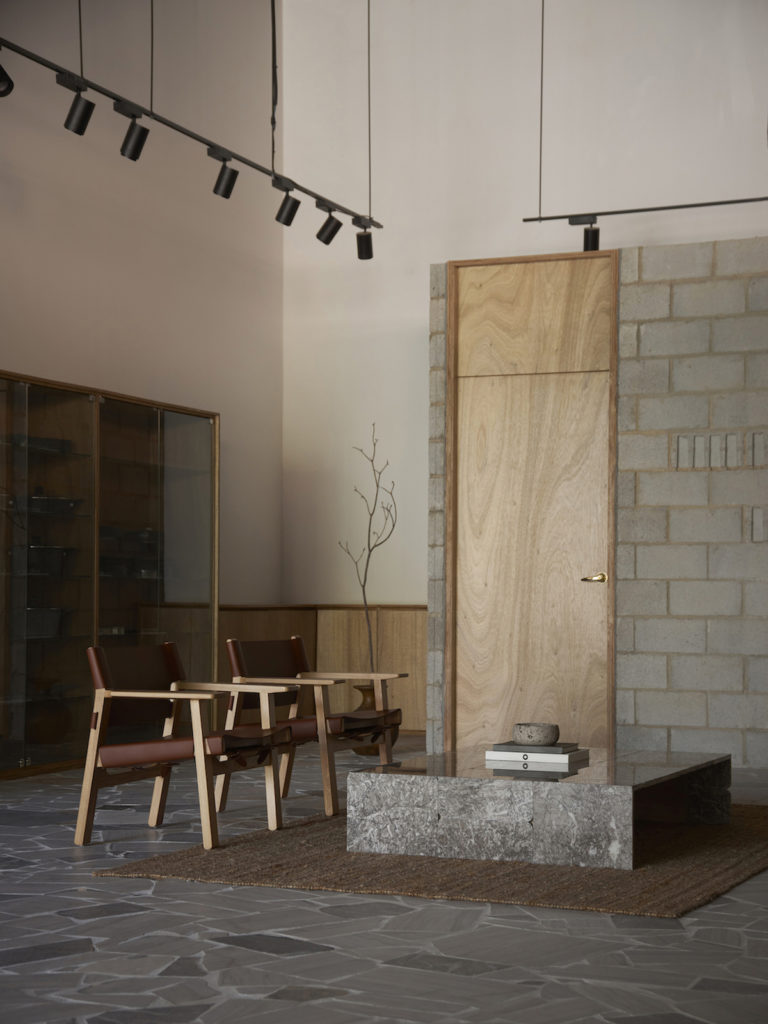 This project is wonderfully poetic and innovative at the same time. The architect has proven that designing sustainably adds immeasurable value. The jury unanimously awarded this project Design of the Year, as the architect's sensitive use of the ordinary resulted in an extraordinary interior.
You might also like:
MeyerHouse by WOHA wins Design of the Year at SIA Architectural Design Awards 2022
The 2022 SIA Architectural Design Awards honour outstanding projects; WOHA, L Architects win Design of the Year
AIR Studio designs Hangzhou retail and art gallery space with wooden facade inspired by Ming-Qing architecture