Among the many immersive installations, K.art Group's Connectivity installation at the annual Dubai Design Week – being held at Dubai Design District – provides a thought-provoking glimpse into the UAE emirate's progress that has taken shape out of a desert.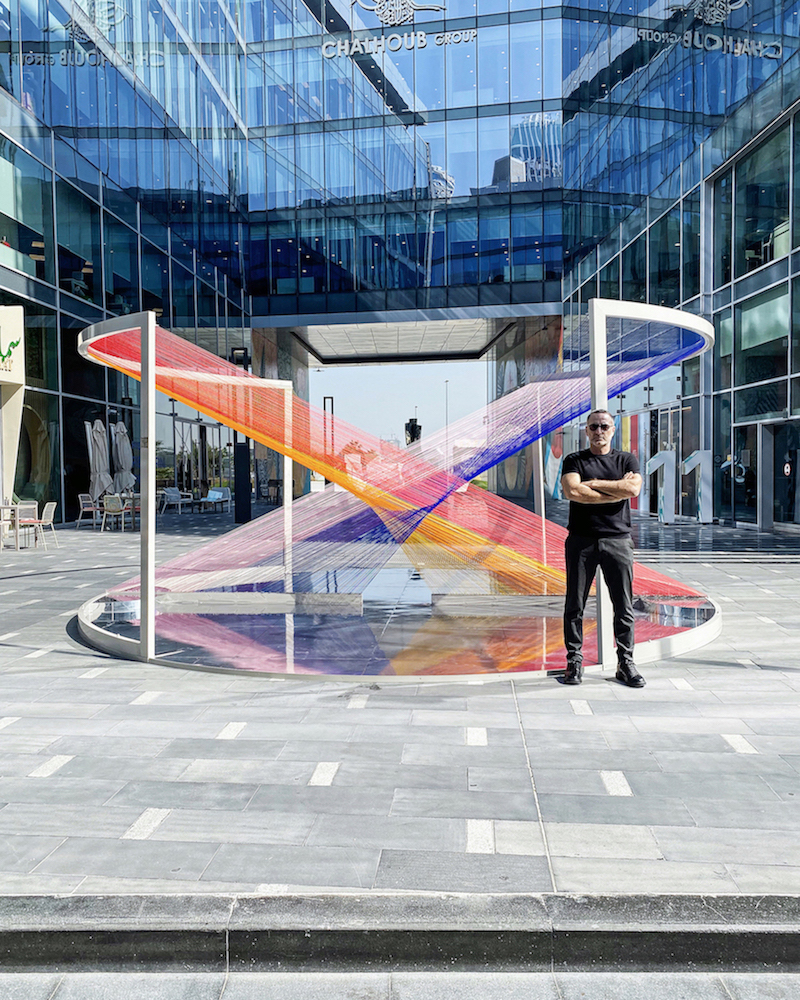 K.art Group, led by prolific Italy-trained architect Mustafa Khamash (above), has designed the installation whose primary objective is to highlight the significance of diversity experienced in urban Dubai. The bold 3D spirograph-led design is crafted from two layers of recycled ropes pulled tautly and carefully positioned diagonally from a circular structure to a 90-degree base-plinth to create a vibrant explosion of colour and prism-like form.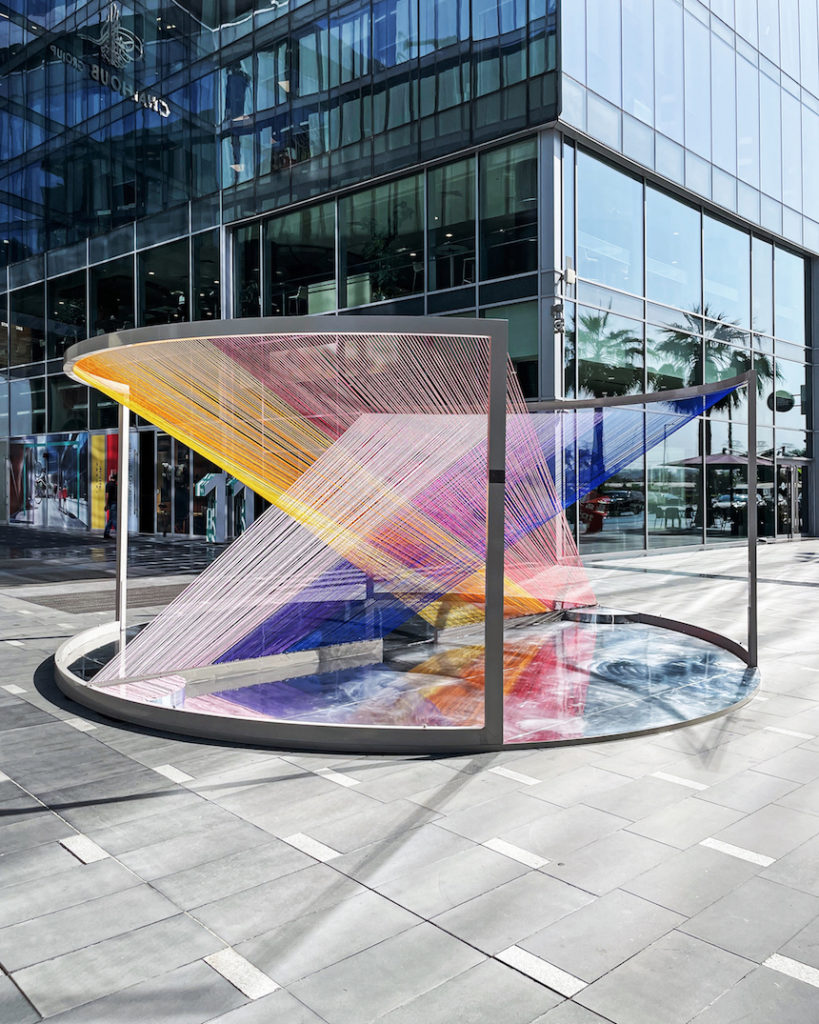 The installation is an ever-transforming ebb and flow of energy that embraces Dubai's surrounding desert-scapes and reflects an imagined mirage into the reflective circular space. The dynamic colours from the woven rope offer different depths as the viewer admires the installation from various angles. It discreetly appreciates the connections formed in the UAE and celebrates the cosmopolitan make-up of Dubai and its residents.
K.art Group's installation cleverly connects historic culture with new beginnings by using a multifarious collection of re-claimed rope.
Dubai Design Week, an annual event, marks its sixth anniversary this year.
You might also like:
Anarchitect designs analog installation for Dubai Design Week using Cosentino's carbon neutral collection
A sparkling installation by NIU Studio at Downtown Design Dubai offers visitors an immersive experience through art and technology
Can Europe's urban architecture strategy set universal sustainability standards? Exhibition at Expo2020 Dubai analyses