D.Lim Architects has designed a wellness centre along the hiking route to Odo Mountain in South Korea's Gyeongsangnam-do, a province in the country's southeast part and adjacent to the port city of Busan. The public facility is a small building – spanning only 70m2. The building, shaped like a box, provides both an exhibit and a resting space for hikers. It is centered evenly around a narrow outdoor area, and creates two simple but functional paths on either side.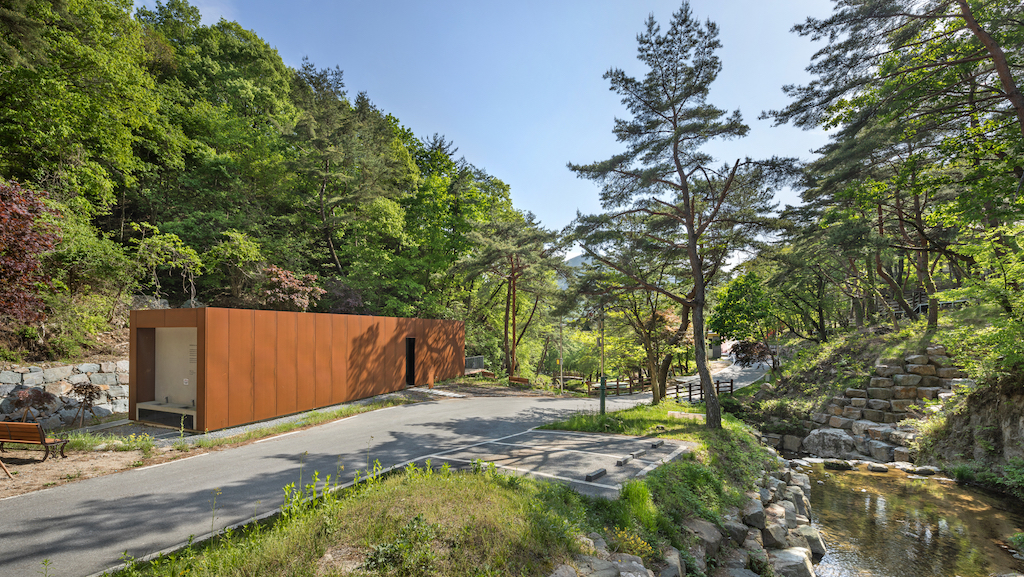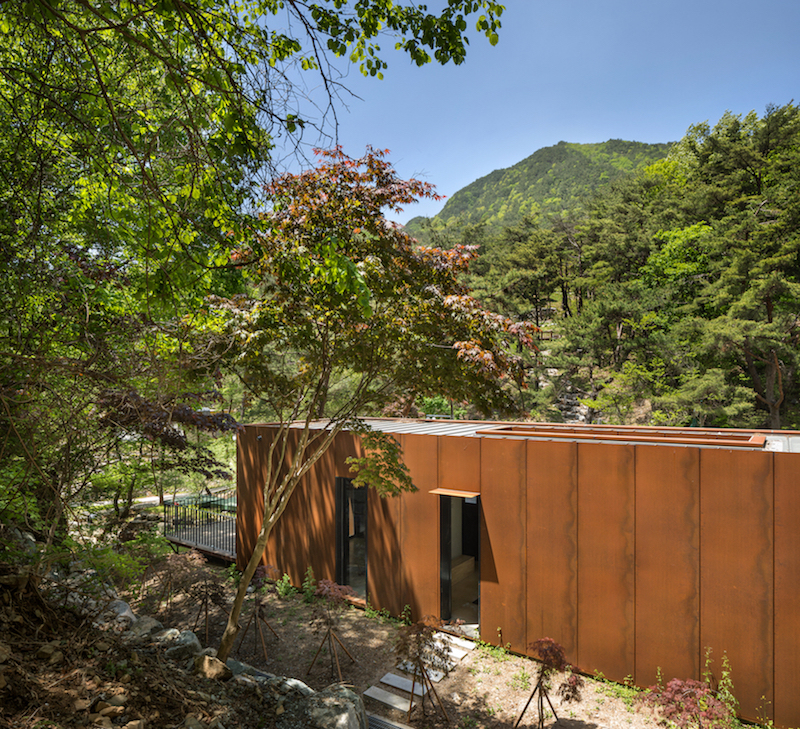 The outdoor area subtly lights the indoor area, providing the right amount of light to each section. In the small exhibit section showing a promotional video for the surrounding county, the light is adequately dim. On the other hand, the "healing house" that serves as a resting place for hikers is always lit up by the view of the nearby creek.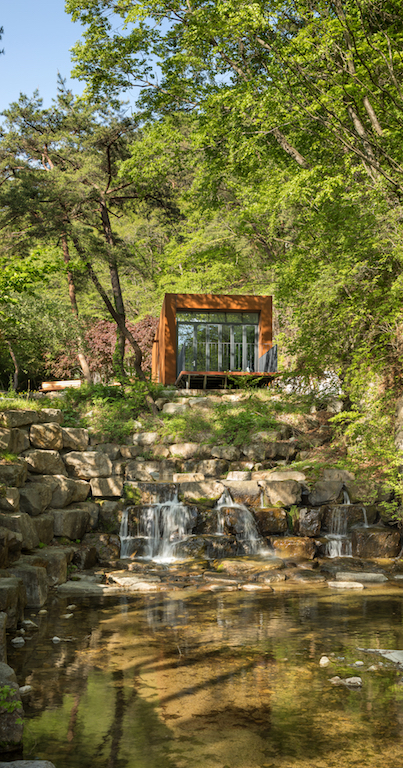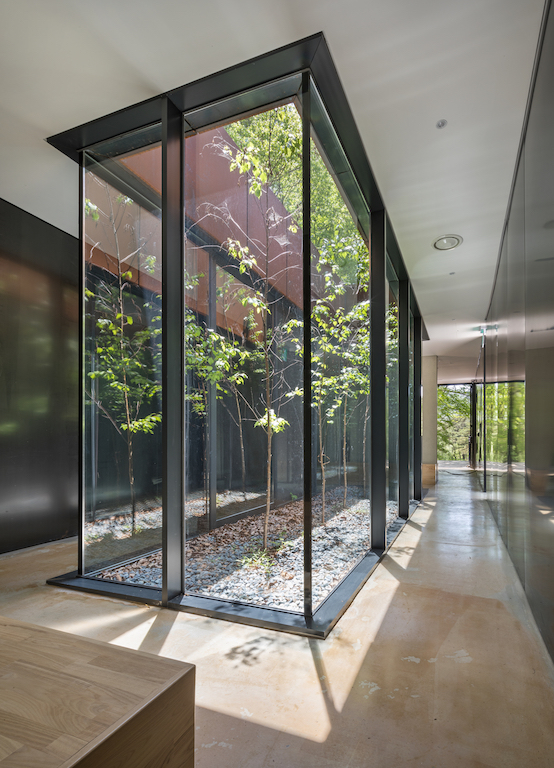 The exterior of the building is covered with forty metal grates that are 4m tall and 1m wide. It is as simple in material as it is in shape. The metal reflects the passage of time as it changes colour over the course of time. It started as black in colour, but has slowly turned a bright orange and will continue until it settles into a burnt orange. As the surrounding Odo mountain passes through each season, the building too will evolve with seasons and time.
Project details:
Architects: D.LIM architects
Area: 69m²
Year of completion: 2019
Manufacturers: AutoDesk, JK Aluminium, Samilkongyoungeng, Trimble Navigation
Architect-in-charge: Yeonghwan Lim, Sunhyun Kim
Design team: Ji-Sun Hur, Junho Choi
Clients: Hapcheon-Gun
Engineering: Hana Consulting Engineers Company Limited
Country: South Korea
See the full image gallery here:
Photos: Jun-Hwan Yoon
You might also like:
TEAM55667788 designs beauty clinic in South Korea that focuses on both cultural and spatial experiences
OMA-designed Gwanggyo department store in South Korea features glass walkway embedded into stone facade
Trapezoidal De Stijl-inspired cafe in Jeju by Design Lab so S.O Architects offers panoramic views