The belief that a well-designed space can heal you, Korean practice TEAM55667788 has designed the interiors of a 220m² skincare clinic for ATOP Beauty Group in Seoul's Gangnam-Gu in South Korea, that commissioned the firm to design a clinic with culture at its core.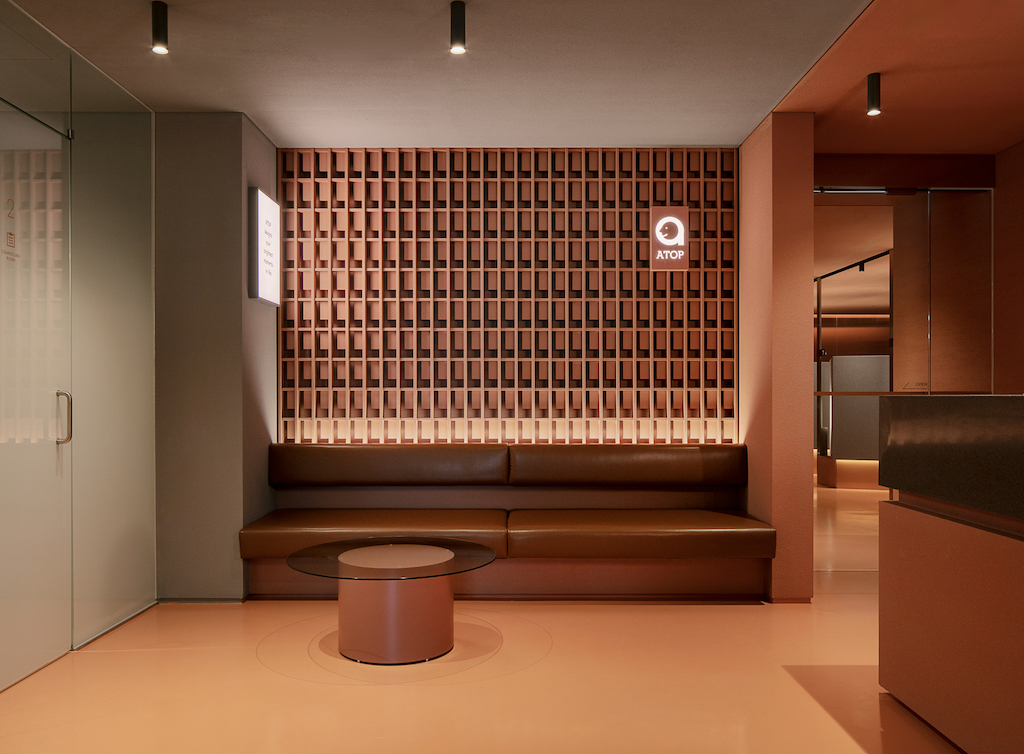 The practice went beyond just the spatial experience of the place. The overall space is open and spacious, but the service rooms are private. Customers can experience a consistent mood throughout the space from the beginning until the end of their treatment.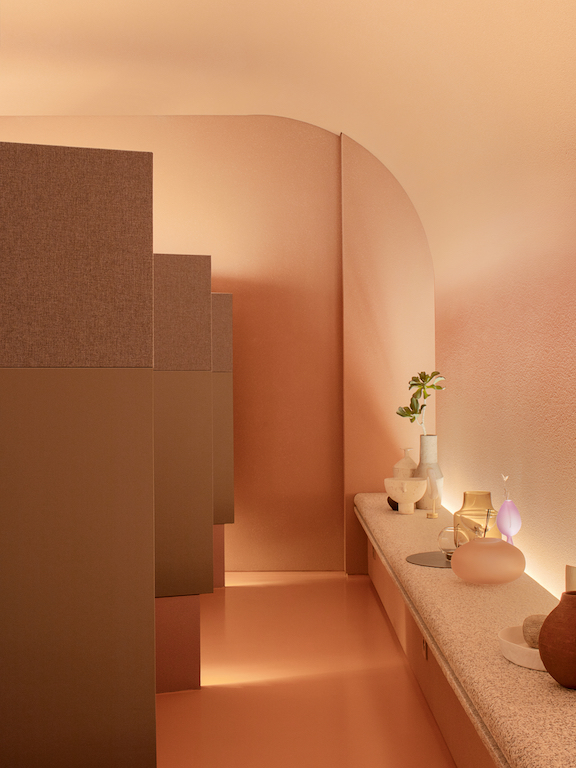 There are natural materials, textures, and subtle light throughout. The painting of rough texture similar to earthenware has been added to the arched ceiling and walls. There are sturdy stone stylobates on both ends of the space and the light glows behind them to avoid the glare effect on customers while they are undergoing treatment on the bed. The use of natural materials along with natural lighting is aimed at enhancing the experience through psychological tranquility and warmth.
The clinic consists of seven private care zones and two private rooms. Clients can check the information on the latest beauty culture and enjoy the clinic programmes while enjoying the view of artifacts displayed along the stylobate by the headboard of each bed. The all-in-one care zone offers them various services and cultural experiences at the same time. ATOP clinic suggests how a cosmetic surgery clinic should evolve in the future by creating a space of remedy and culture beyond mere treatment.
Project details:
Design Team:TEAM55667788, Ryu Chang Sung, Kim Tae Woo, Lee Hyun Min, Park Ye Eun
Clients:ATOP Plastic Surgery
Engineering:TEAM55667788, Do Hoon Kim
Collaborators:flowstudio
See the full gallery here:
Photos: Yongjoon Choi