According to a 2014 study by the Intergovernmental Panel on Climate Change, it has been proven that 14.5% of global greenhouse gases, emissions are contributed by the transport sector. Oil-based fossil fuels, which are harmful to the environment, are likely to remain a dominant energy source for the transport sector till at least 2030, as per a report by International Energy Agency (IEA; 2015).
With the aim of making its streets safer, sustainable and more inclusive, a growing discussion on Singapore's emphasis on car-lite approach has recently brought to the fore new urban mobility solutions. New measures by the Land Transport Authority (LTA), such as increased length of dedicated cycling paths, better connectivity with park connectors, sheltered linkways, are contributing towards more widespread adoption of cycling as the main means of transport among urban dwellers. Other facilities such as dedicated bicycle parking areas have also been implemented at most train stations throughout the island to enhance connectivity to public transport nodes.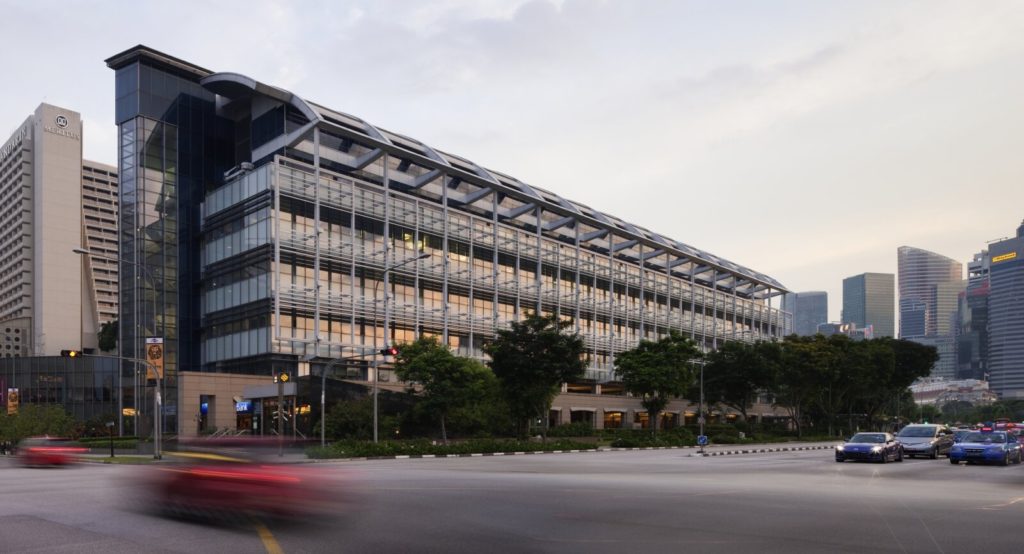 Now, Hongkong Land, one of Asia's leading developers with a presence in Hong Kong, Singapore, Beijing and Jakarta, has introduced End-of-Trip (EoT) facilities – the first-of-its-kind at One Raffles Link (ORL) in Singapore's City Hall area. While the concept may be new to the Lion City, it has already gained momentum in office buildings worldwide, such as the US, Europe, and most prominently in Australia, where it is a required facility provision under their development code. Such facilities will help play an integral role in the LTA's long-term plan to encourage a healthier workforce by making walking, cycling and riding public transport a way of life by 2030.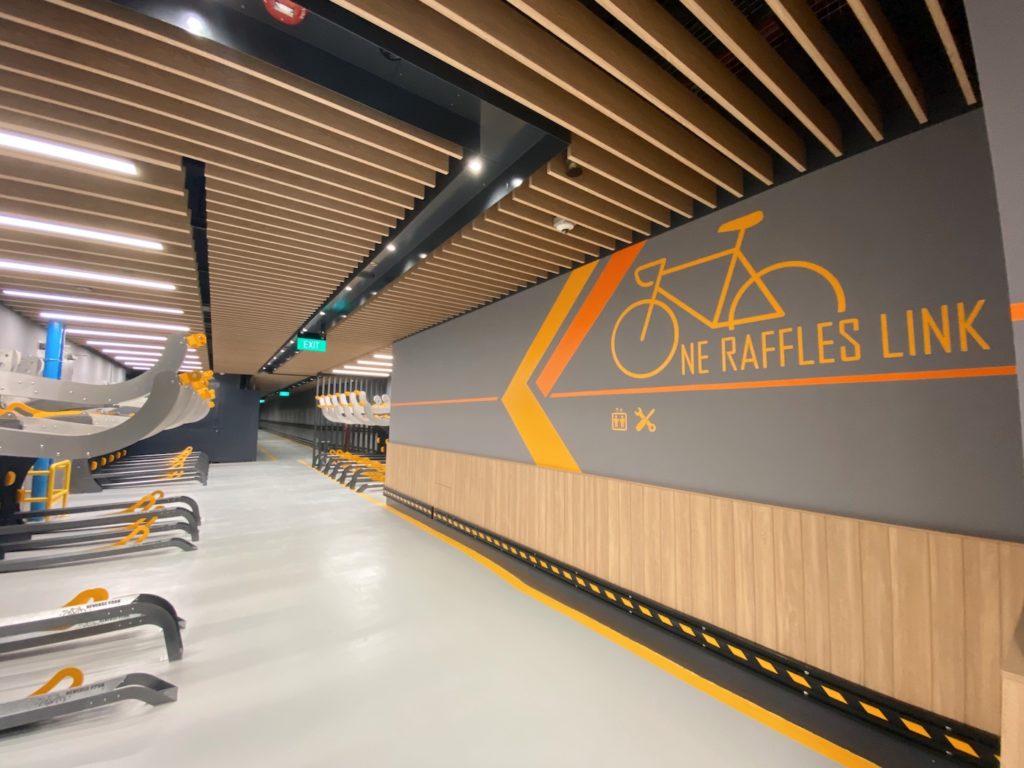 With this new EoT facility in place, Hongkong Land hopes to encourage tenants to explore alternative modes of travel and reduce carbon footprints by going car-lite.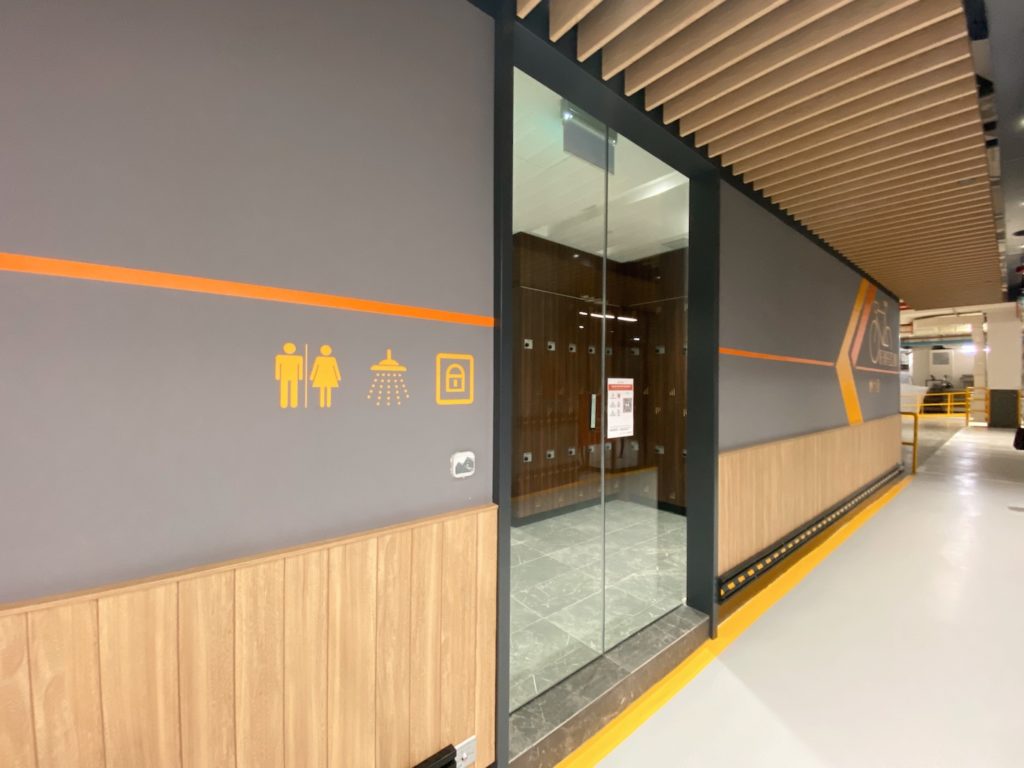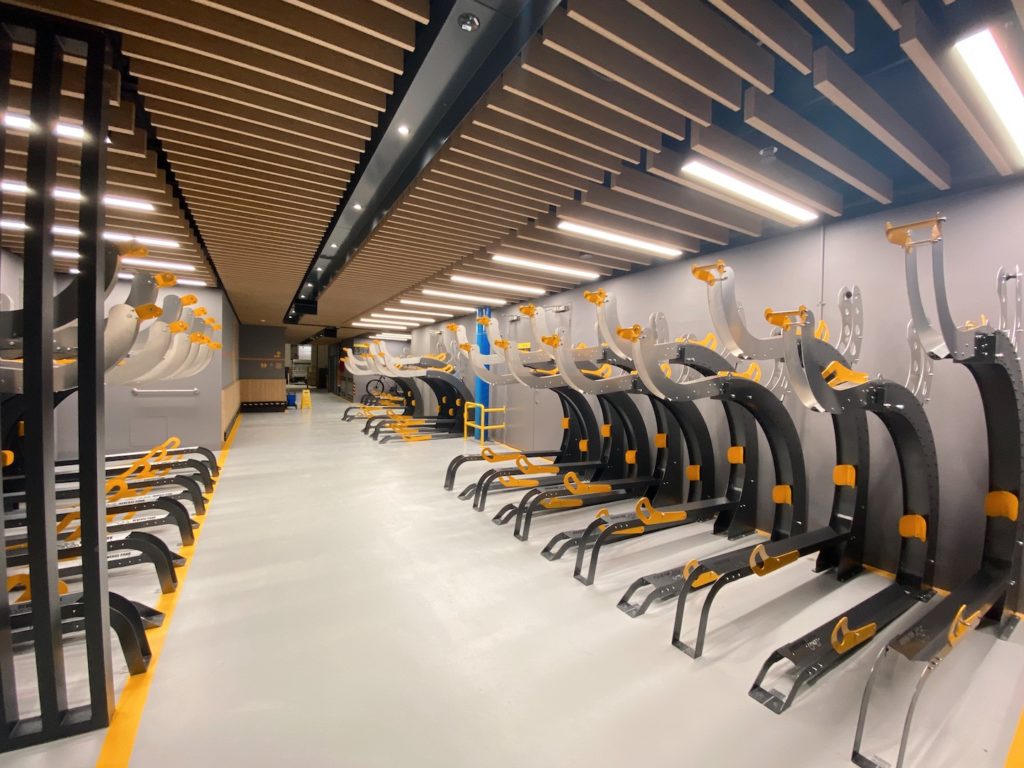 Finding a suitable space in an existing building was no easy feat as it had to be accessible by cyclists and runners. In addition, it had to be able to support all additional loading and services required. To navigate this challenge, HK Land worked with a team that understood the complete user journey of these facilities. This included collaborating with Aedas, the original architects of ORL alongside Kohn Pedersen Fox, and 5@Heart, an EoT specialist from Australia, to transform and build a functional space that enhances the user experience for the building's tenants. The facility, which is currently accessible by tenants of ORL only, holds 90 single and double-tiered bike racks, 44 lockers, showers and a bike maintenance station.
You might also like:
Winner of the Johor-Singapore rail link station competition announced
Ben van Berkel: Urban density as we knew it will change but by 2050, 70% population will live in cities
Abu Dhabi looks to Singapore start-ups and SMEs for smart city challenge organised by Singapore and the UAE capital