AUN Design Studio has designed the Bangkok outpost of the Korean aesthetic surgery clinic, Wonjin. It is designed to differ from other cosmetic institutions with functional space articulation as "a Studio and Gallery for the Beauty Surgery" to communicate the human body with potential cosmetic surgery procedures. Famous Thai contemporary sculpture artists and photographer artists worked in close collaboration with doctors and designers to tell a story of beauty evidence through cosmetic surgery, titled: "Art, Beauty & Surgery".
The design of the Wonjin environment is carefully innovated from the concept of 'Symmetrical Balance' from beauty research. In the early 1990s, Newsweek used Denzel Washington as their primary example of perfection for beauty according to symmetry. According to the article 'The Biology of Beauty' New Link. A research study describes 'the Perfect Beauty' can be seen in our face configuration if dividing it in half and two sides are identical. Symmetry is one's face is what makes one attractive. This symmetrical framework led to the layout design, space identity (i.e. logo, symbols, fonts), as well as curated artworks on site.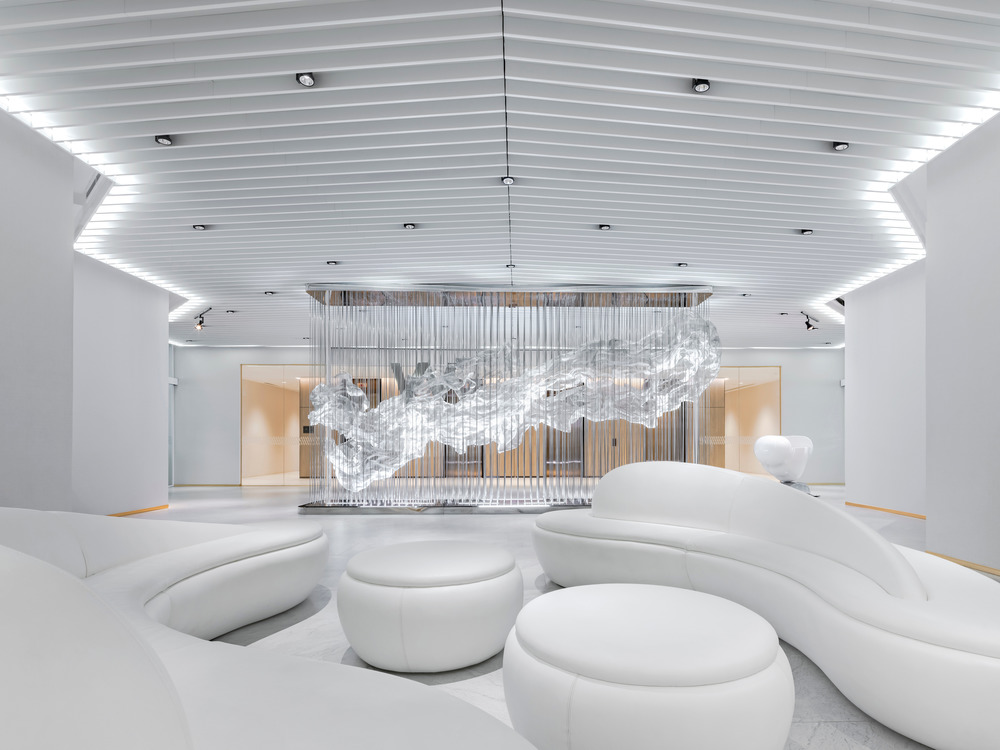 The clinic covers 1,185m² on the 10th-floor office building in Bangkok's Gaysorn Village in the central business district Ratchaprasong. Space includes a gallery hall, three waiting lounge zones for the public, patients before skin treatment, and patients before the surgery. Each zone is separated from the other with an access control engineering system, consultation rooms, skin treatment rooms, preparation areas, recovery room, and the high standard of Class 10000 operating rooms.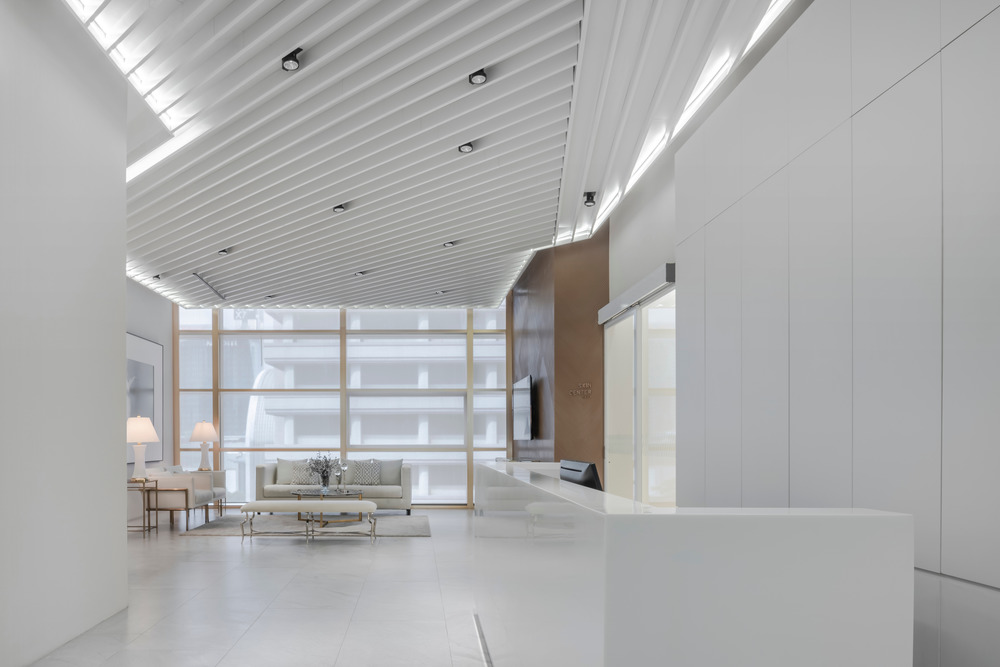 Health and safety standards are one of the main considerations that is clearly defined by each area with engineering systems. Materials used from the floor, wall to ceiling, including compact laminate, conductive vinyl floor, and carpet comply with the health environmental control. The indoor environmental quality is credited with 4.3 Low-Emitting Materials-Floor systems and Flame-retardant D Fire Defense Law in Japan Authorized.
Project details: 
Creative Concept: A U N Design Studio
Interior Design: A U N Design Studio
Lighting Design: Assoc.Phanchalath Suriyothin & Verapong Eawpanich
Graphic Designer: After.Design Studio
Engineering: GEO Design & Consultant & Karjornpong Sutthisopha-arporn
Collaborators: Sculpture Art by Dong Sculpture, Photography artist: Tada Varich
Photos: Wison Tungthunya & W Workspace