The concept of Fogon restaurant designed by Argentinian Hitzig Militello Arquitectos in Saudi Arabia's capital Riyadh pays homage to a typical traditional London tavern, and draws upon the pub aesthetics. While seeking inspiration for the 264m² restaurant located in Saedan Mall, the architects didn't want to conform to stereotypes but focus on the idea of a classic European restaurant with a contemporary artistic touch. The project was led by architects Lucia Moron and Julieta Setton.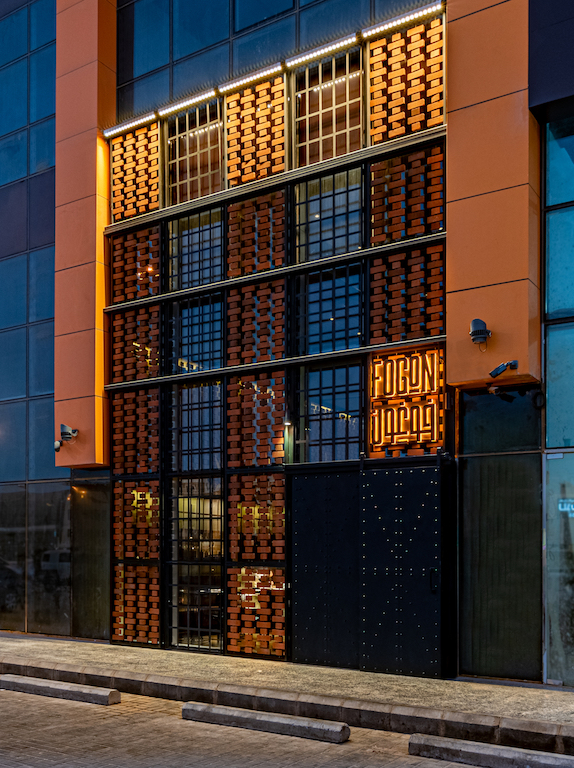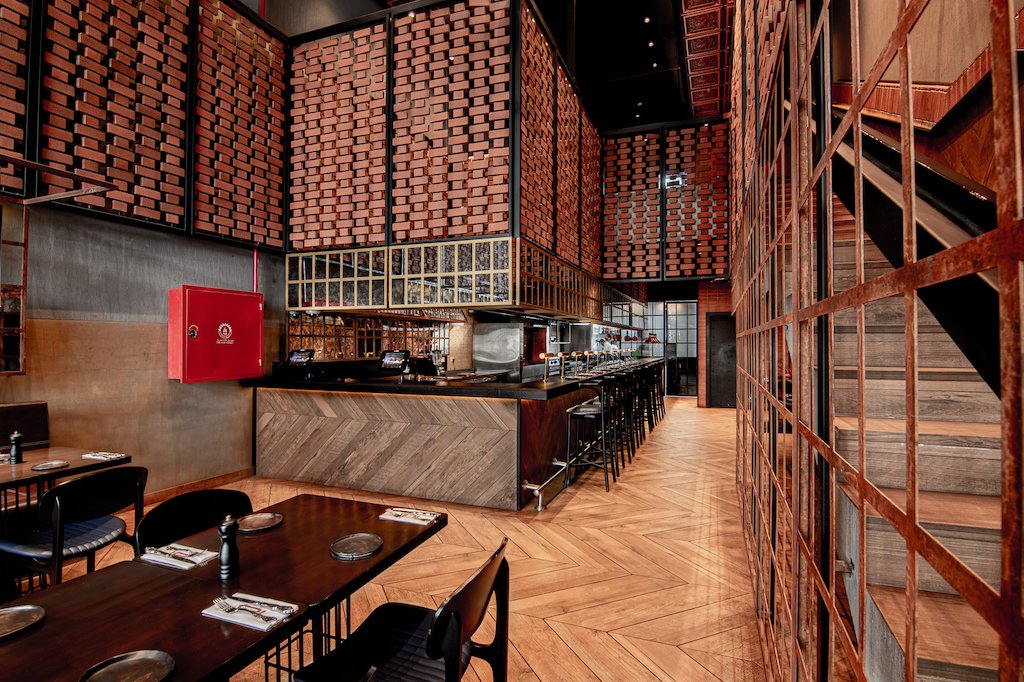 This approach led to the idea of creating an interlaced interior skin system that covered all the walls and the distinct functional spaces. The system was created by a fluid composition of bricks and windows that creates the interior skin.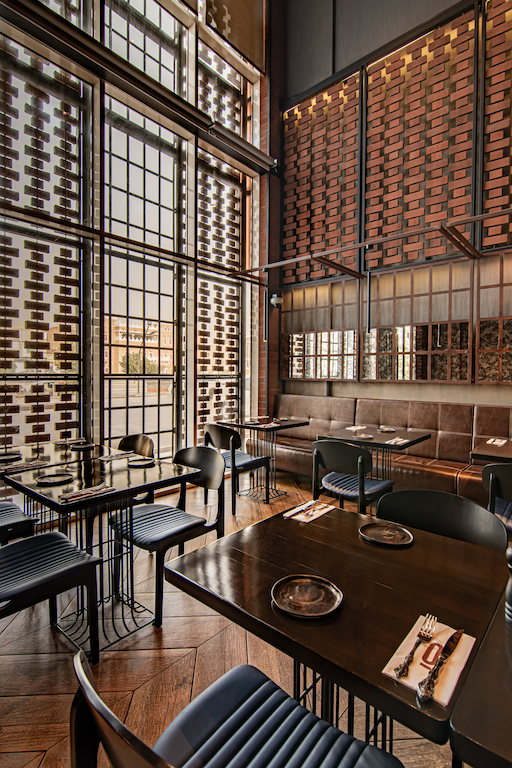 The compositional system of the bricks mutes to become "aerial" walls, with open joints crossed by screwed rods. This allowed the architects to design the concept in a non-linear way informed by the original suggestion of a traditional London tavern.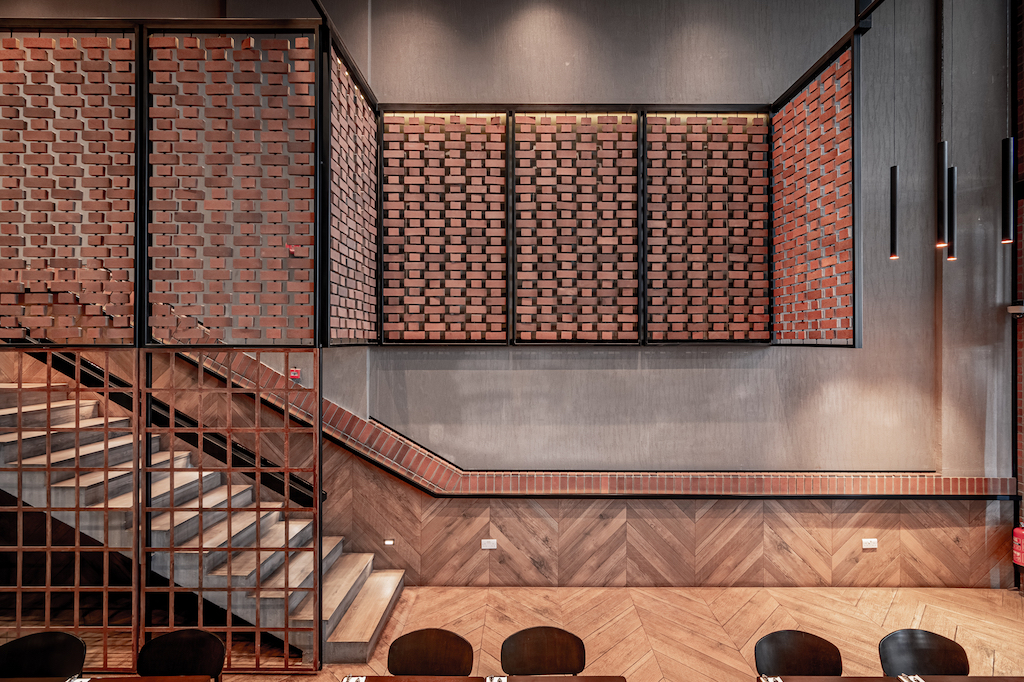 Glazed sections have different levels of transparency – in some cases without glasses and in others with old glasses or translucent or opaque glasses organised according to the functionality of each space, referencing the smoked glass of British pubs. This system of glass structure accompanies the entire interior.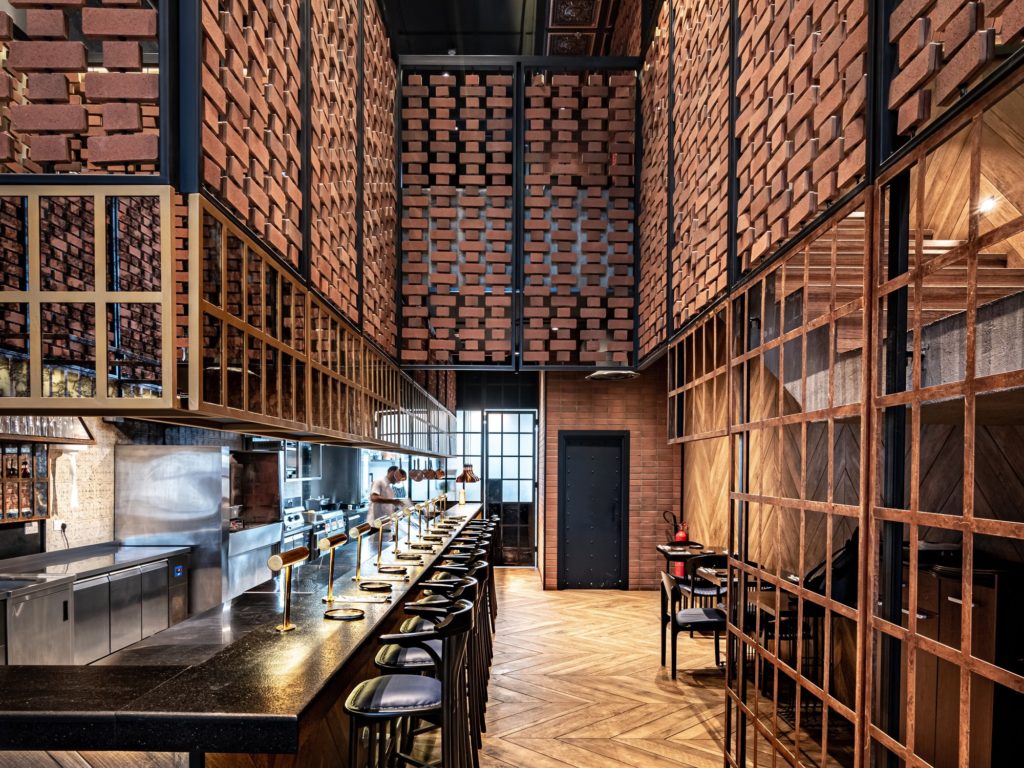 The façade has the same system of distributed glass structures and open-joint brick walls composed keeping in mind the double door access. The architects developed a metal framework system, a kind of breezy brick lattice that references the mashrabiya, an integral characteristic of Arabic Islamic architecture, in this case much less ornate than the traditional carved woodwork.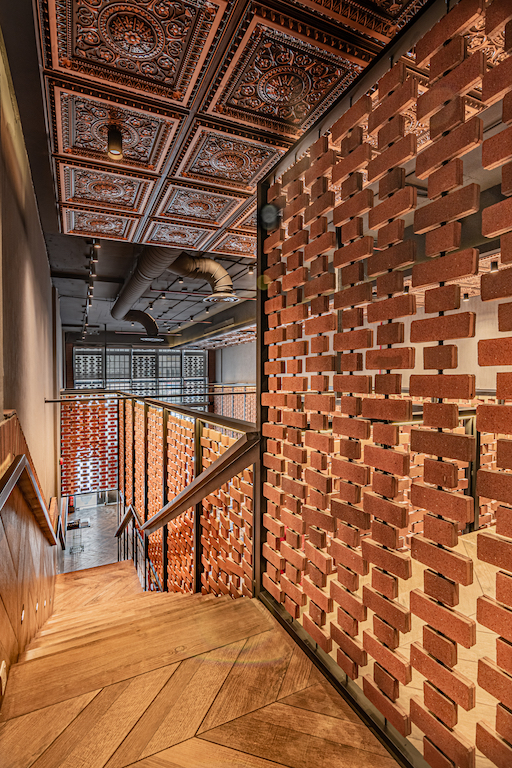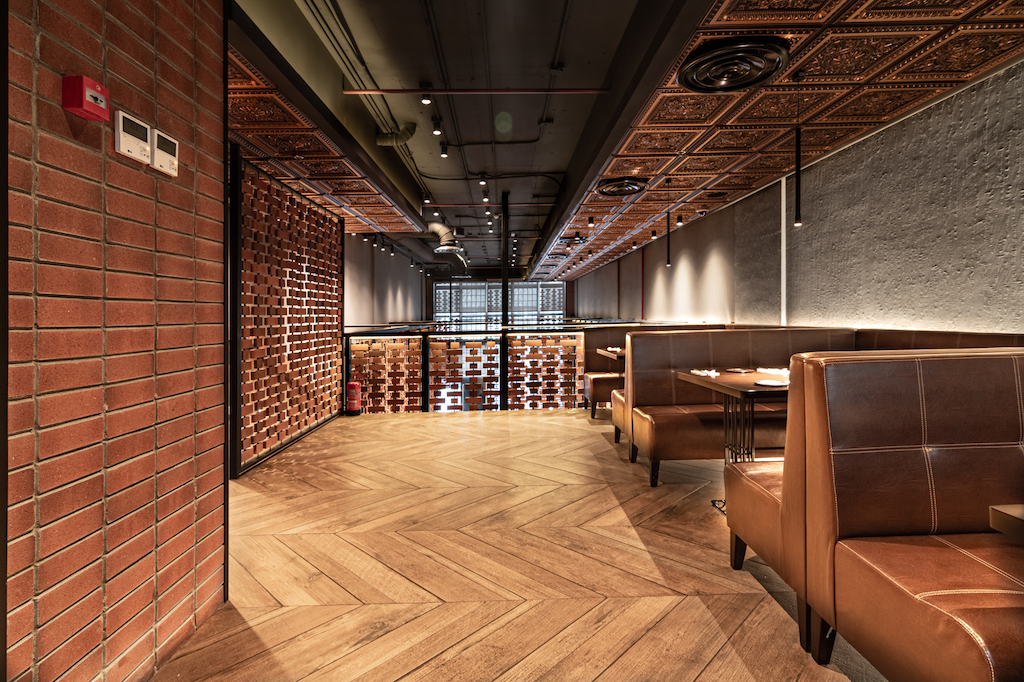 The wooden bar and floor are references to the pub and also add a touch of warmth to the environment, underscored by the partially coffered ceiling featuring floral decorations.
Fogon alludes to the customary material language of English pubs but in this case, the architects have interpreted it in a way the context of its location.
See the full image gallery:
Photos: Mohammed Shehab Din
You might also like:
Dubai's X-Architects wins competition to design luxury desert resort in Saudi Arabia's Empty Quarter
Azaz Architects combines tradition with modernity in Saudi's popular coffee outlet
Al-Ula Desert visitor centre by KWY Studio ushers new tourism era in Saudi Arabia