This year, celebrated American architect Philip Johnson's Glass House celebrates its 70th anniversary. Completed in 1949, the iconic property is located on a 47-acre estate in New Canaan, Connecticut. A modern architectural masterpiece, it heralded the use of the International Style in residential American architecture.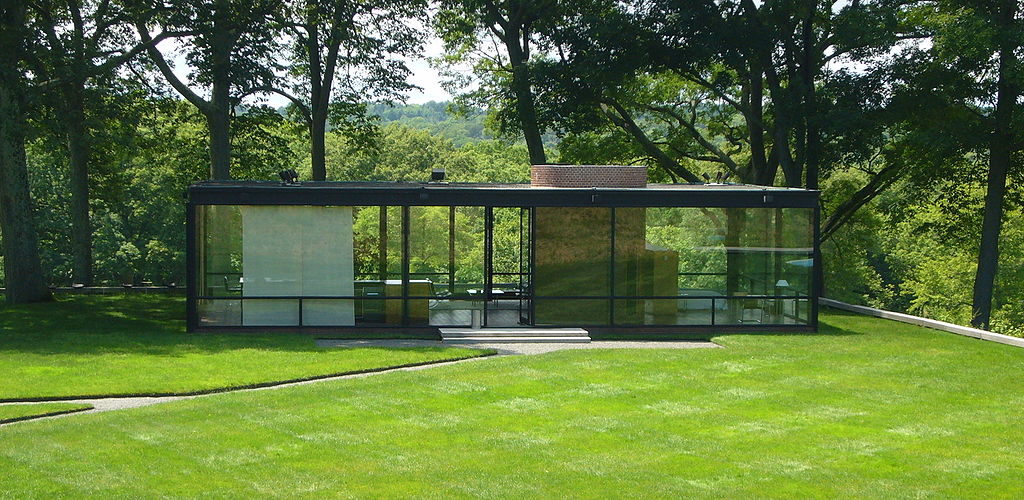 Photo: Staib
To commemorate the modernist gem, brothers Robert and Gavin Paisley of Chisel & Mouse have created a limited-edition model of the Glass House.  The reproduction of Johnson's glass dwelling has been made using plaster and 3D printing and displayed under an acrylic case.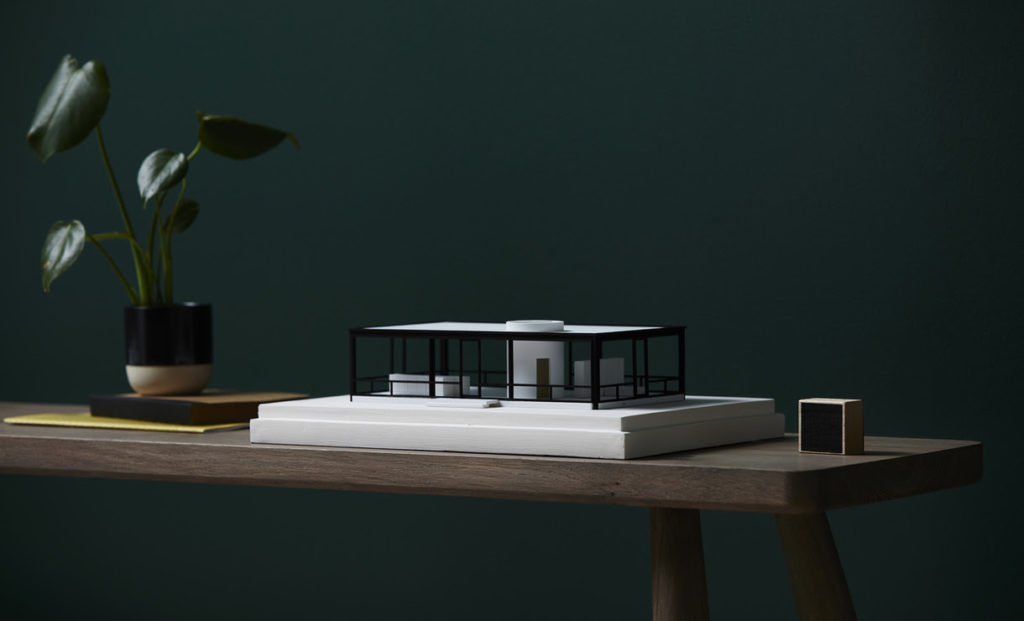 Since its completion, neither the building nor its interior decoration has changed, remaining faithful to the original design. Even today, the Glass House has vanquished time and age, making it both a mid-century classic and modern-day icon. Its furniture, such as Mies van der Rohe's 1929 Barcelona Chair and 1930 Barcelona Daybed, came from Johnson's New York apartment. Van der Rohe was a mentor to Johnson — the design for the Glass House was based on the former's modernist Farnsworth House.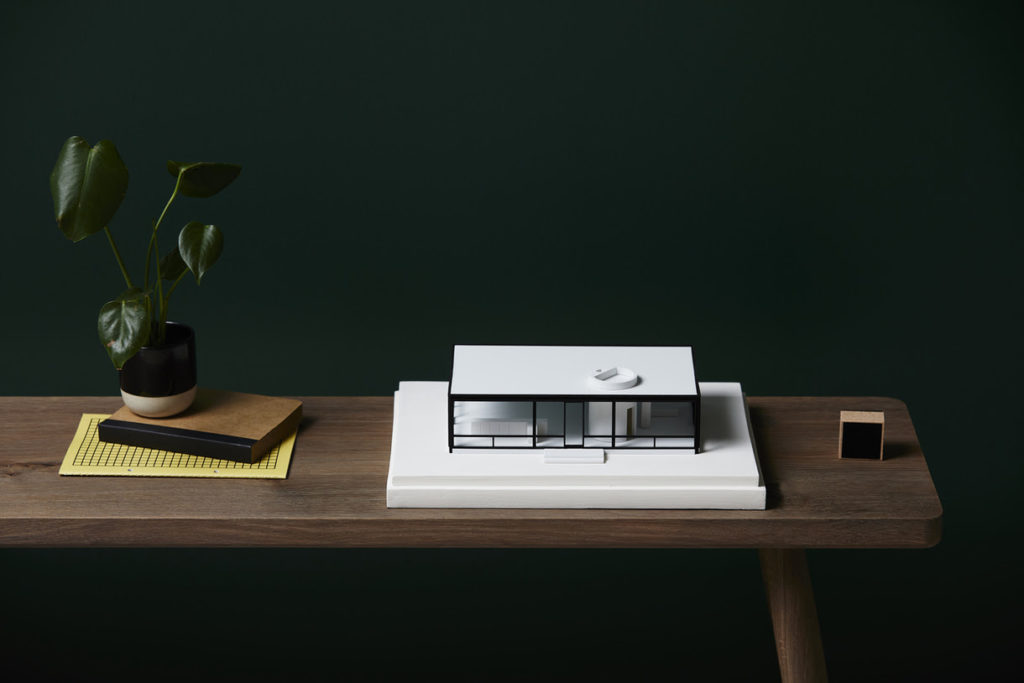 A rectangular structure measuring 55 ft x 33 ft, the single-storey Glass House sits on a grassy knoll and offers 360-degree views of the surrounding landscape. Utilising the International Style, the dwelling's continuous, open-plan interior is enclosed behind wide floor-to-ceiling sheets of glass — black steel piers and H-beams are used to secure the glass in place.
Each of the building's four walls has a centrally-located glass door. Throughout the open-plan space there is a red brick floor, laid in a herringbone pattern, and "rooms" are demarcated using furniture, low cabinets and bookshelves. For example, a rug with low seating and a table defines the living room space, while the bedroom — separated from the living room by a series of walnut veneer cabinets — provides a modicum of privacy.
As its name implies, the Glass House is completely exposed to the outdoors, with one notable exception: a cylindrical brick structure contains the bathroom, having its entrance on the "bedroom" side, and a fireplace on the opposite "living room" side.
The boundaries between the interior and exterior of the Glass House, if any, are blurred at best. During a 1991 walking tour, Johnson explained his desire to have a place where he could "swivel all the way around" and see everything in its entirety; he claimed it was "the only house in the world where you can see the sunset and the moonrise at the same time, standing in the same place".  Johnson spent weekends at the Glass House with his partner, the art curator and collector David Whitney.
It was a house that saw many parties and was a gathering place for the avant-garde — intellectuals and artists alike: "Oh, he is so fabulous, wait till you see his house," proclaimed Andy Warhol, a frequent guest at the Glass House and close friend of Johnson and Whitney.
Chisel and Mouse's punctilious edit of over 70 famous buildings includes the modernist Bauhaus Dessau by Walter Gropius and the art nouveau Helsinki Central Station by Gottlieb Eliel Saarinen. A number of limited-edition models and miniatures complete the handmade (signed and dated) collection. For those with a penchant for colour, their PopArc collection is a capsule colour-backed set of wall hanging sculptures, featuring Brutalist Britain and London Icons. In a 1:5000 series of cityscapes, Chisel & Mouse present a captivating set of physical maps, created using satellite data, 3D printing and traditional moulding and plaster casting.