This bachelor's pied-a-terre, located in Cirendeu suburb of Ciputat town in Banten province, was designed by W+W Design Studio for a young executive who lives by himself, and spends a lot of time at work. The design team created a practical living space to accommodate his specific lifestyle. The design brief was both a challenge and an opportunity – to design an optimal layout and reduce unnecessary spaces.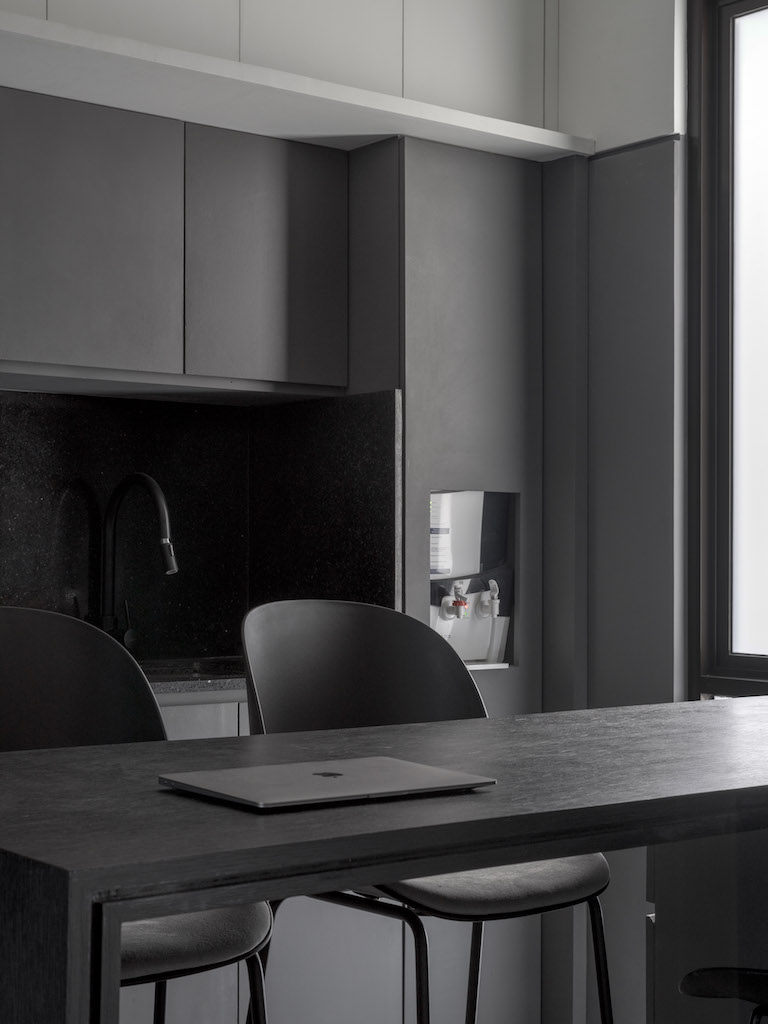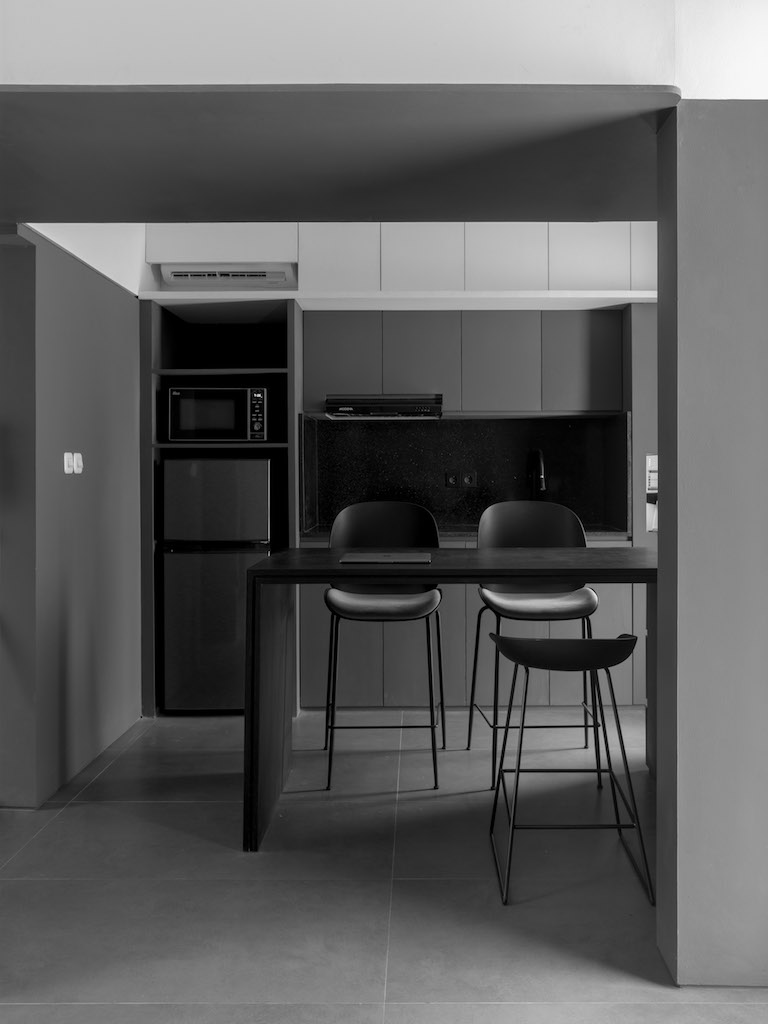 This project modified a developer constructed townhouse, which sits on a north-facing plot of 6m x 13m requiring the architect not to change the basic structure and façade of the house.
The guest bedroom on the first floor was removed and the pantry/kitchen re-positioned to the front of the house; leaving space to add large folding windows and an extended garden at the rear that becomes the focal point of this house.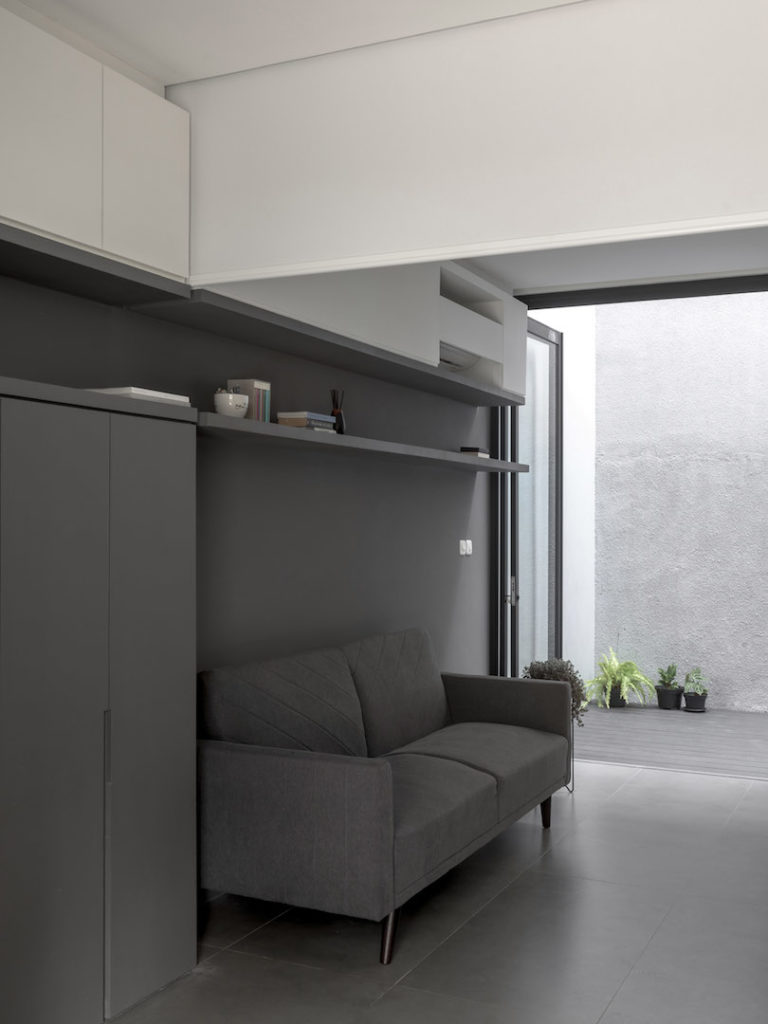 The living room can be turned into a more private room for relatives and family staying who are staying over by separating the living room and entrance foyer area with the help of a roller blind to separate the living room and entrance foyer area. The living room being shifted to be in closer proximity with the backyard also creates a special relationship between the indoor and outdoor spaces.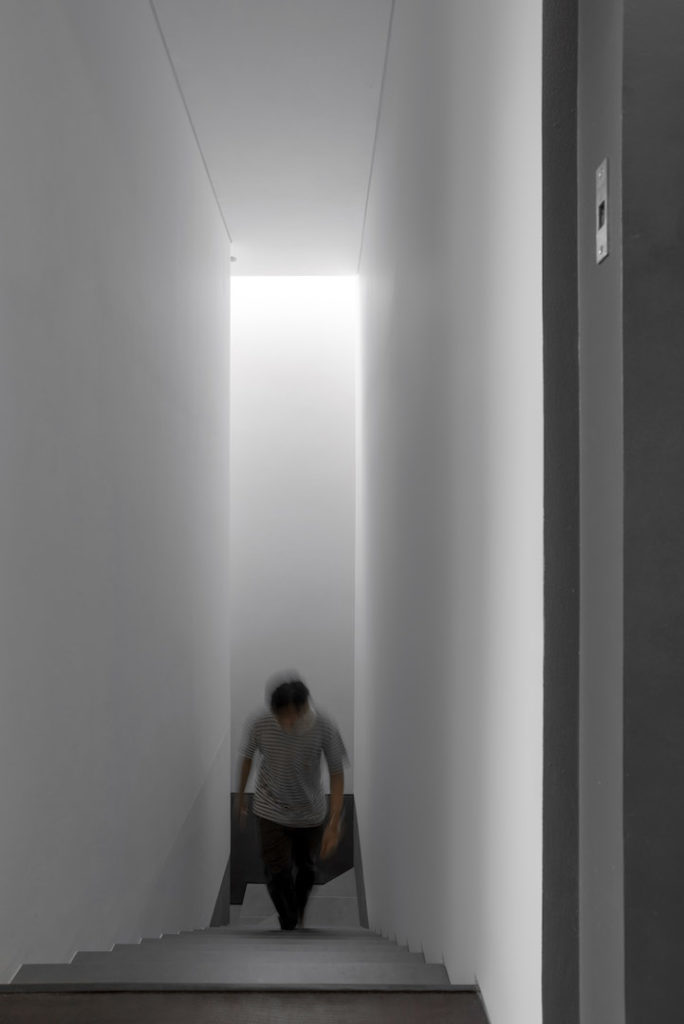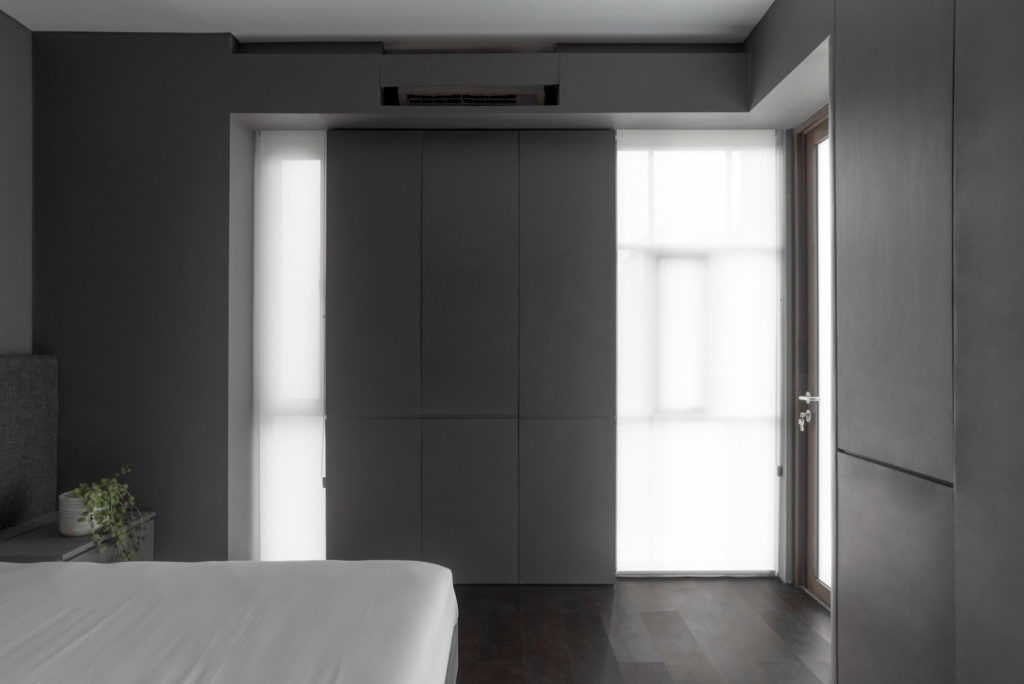 The second floor is a penthouse unit, comprising a master bedroom at the front area; a big walk-in closet with integrated laundry along the second-floor landing corridor; and a big master bathroom transformed from what was previously a kid's bedroom facing the backyard. A large window opening to the rear helps to bring in the backyard greenery, making it feel as if it were part of the bathroom.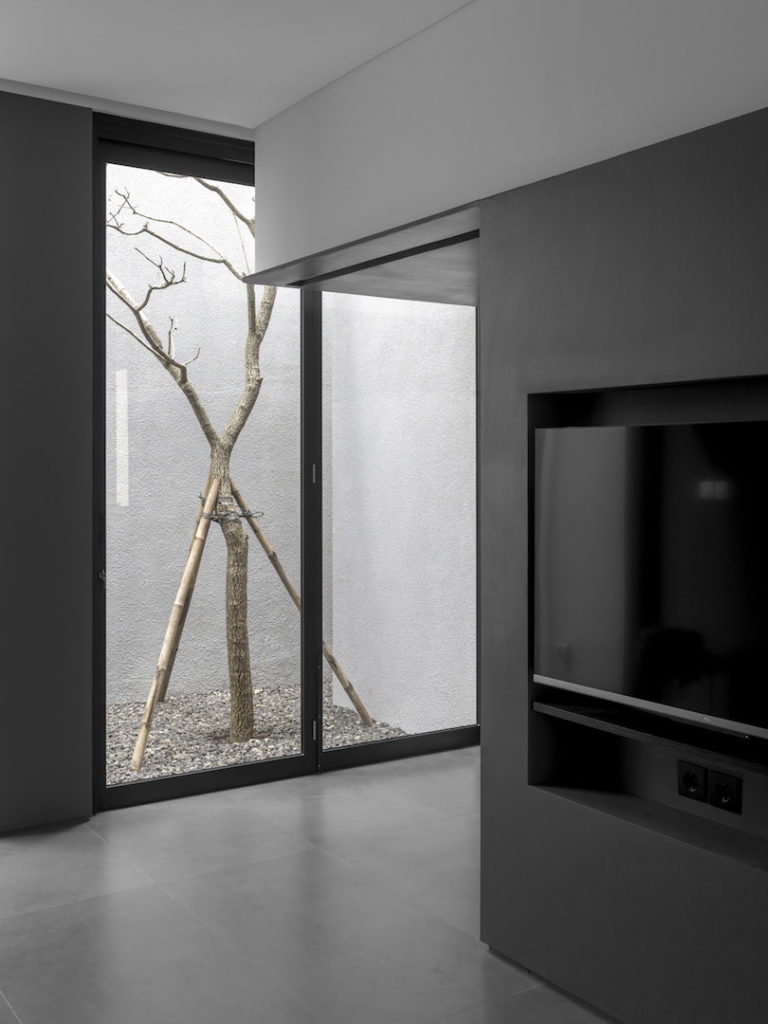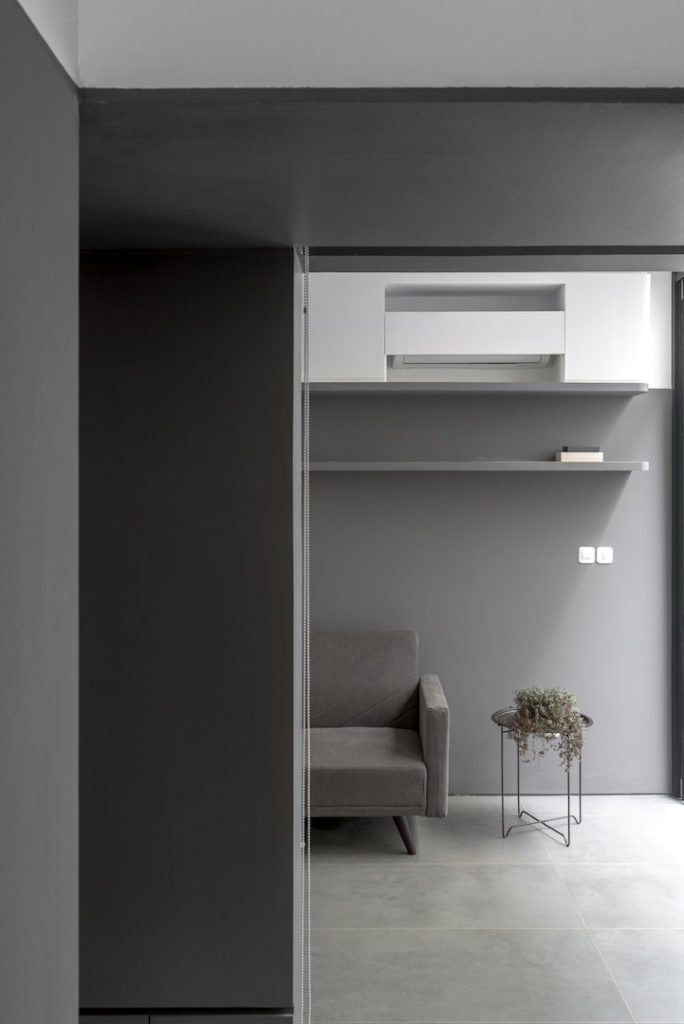 The dark and monochrome colour tones and texture of the interior walls are applied to the built-in furniture as well, giving the space a clean and crisp look. The band of the white colour is placed just above head-level to maintain the proportion and balance of the room.
The living space becomes a canvas to celebrate the sunlight and dancing shadows from the trees outside that transform and move with the passage of time.
Project details:
Official Project Name: TA House
Location: Cirendeu, Tangerang Selatan, Indonesia
Architects / Designers: W+W Design Studio
Builder: Ruma ID
Photographer: Daniel Jiang
Year of completion: May 2021
Site area: 78m2
Building area: 90.5m2
You might also like:
Saso Architecture Studio designs a house in Indonesia that will grow with its young residents
Kamitata Architects designs compact house in Bandung featuring andesite stone and wooden planks
Studio Avana designs tropical house in Bandung with multiple gardens on different levels