Architectural Intelligence Research Lab at the Singapore University of Technology and Design, led by Carlos Banon and Felix Raspall, has developed AirMesh – the world's first architectural structure made of 3D-printed components in stainless steel, demonstrating innovative digital design and manufacturing technologies.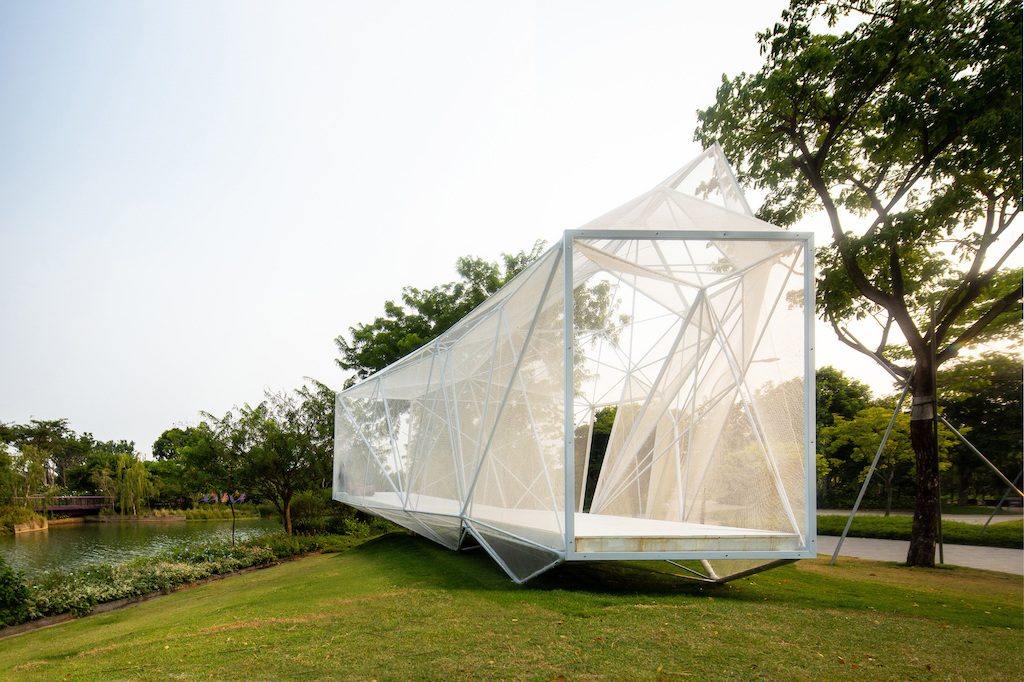 The ultra-lightweight pavilion, located at Gardens by the Bay, is both a gathering space and a light sculpture.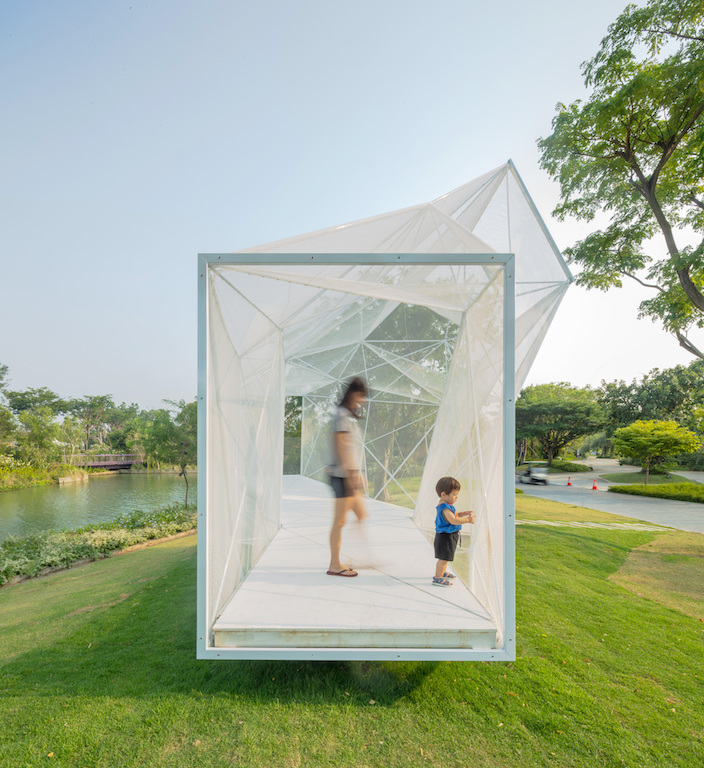 The state-of-the-art design follows Eurocode regulations, and is the first 3D-Printed structure that has been approved by Singapore's Building Construction Authority (BCA) for temporary occupation in Singapore.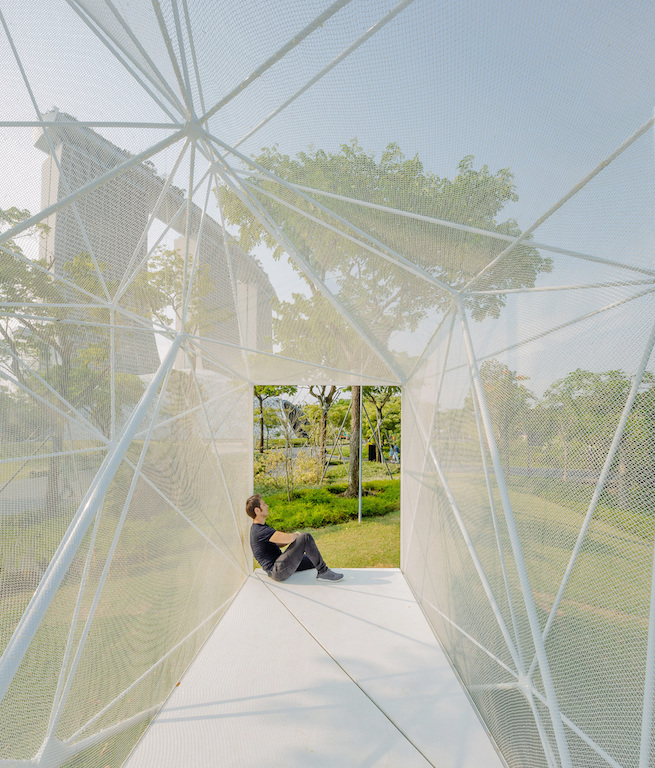 The form of AirMesh is conceived as a polyhedron defined by four rectangular view frames oriented towards highlights in the surrounding landscape: the dragonfly bridge, the silver garden, the Marina Bay Sands, and the pavilion entrance. Its faceted form reinterprets a traditional Chinese lantern, lighting up in dynamic colour gradients.