Touch Design studio has designed a 60m² cafe on Tianjin city's Chifeng Road, in close proximity to the upscale Binjiang Road Commercial Street. Sitting along the quiet treelined street, the white and orange terrazzo facade of the cafe frames its long and narrow interior. The minimalist exterior and large glass windows allow plenty of natural light in, making the place more spacious.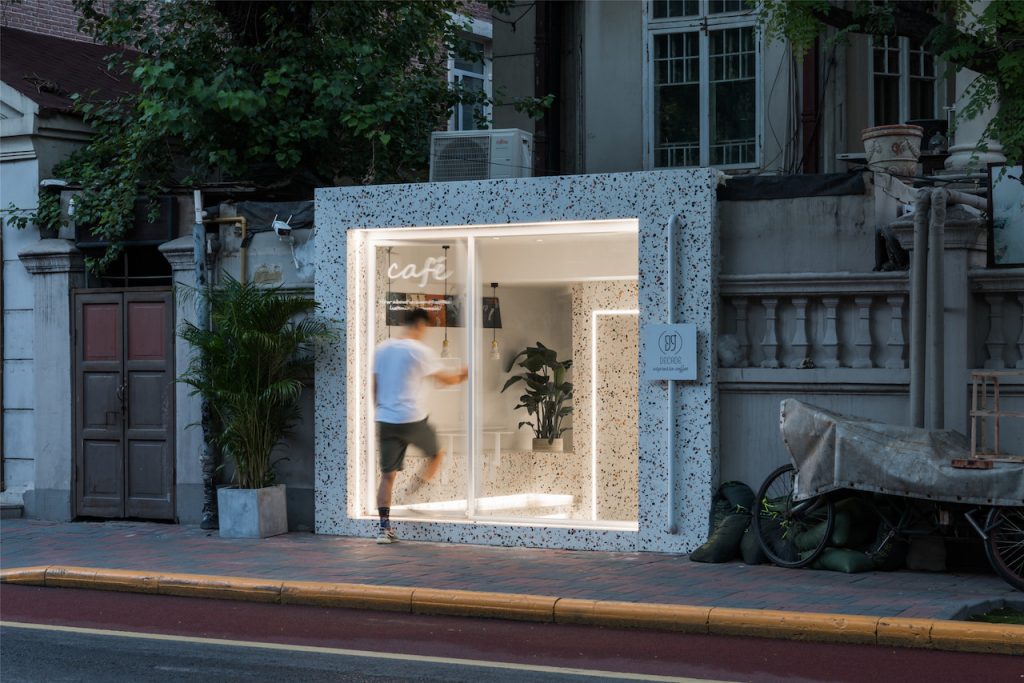 The cafe has been designed to counter the hectic pace and effects of rapid urban development. Linear lighting inlaid in a circle of terrazzo forms a striking cafe sign. From the outside to the inside, the cavernous entrance surrounded by linear lights seems to be a seamless extension, akin to entering a time tunnel and referencing the cafe's time-inspired name.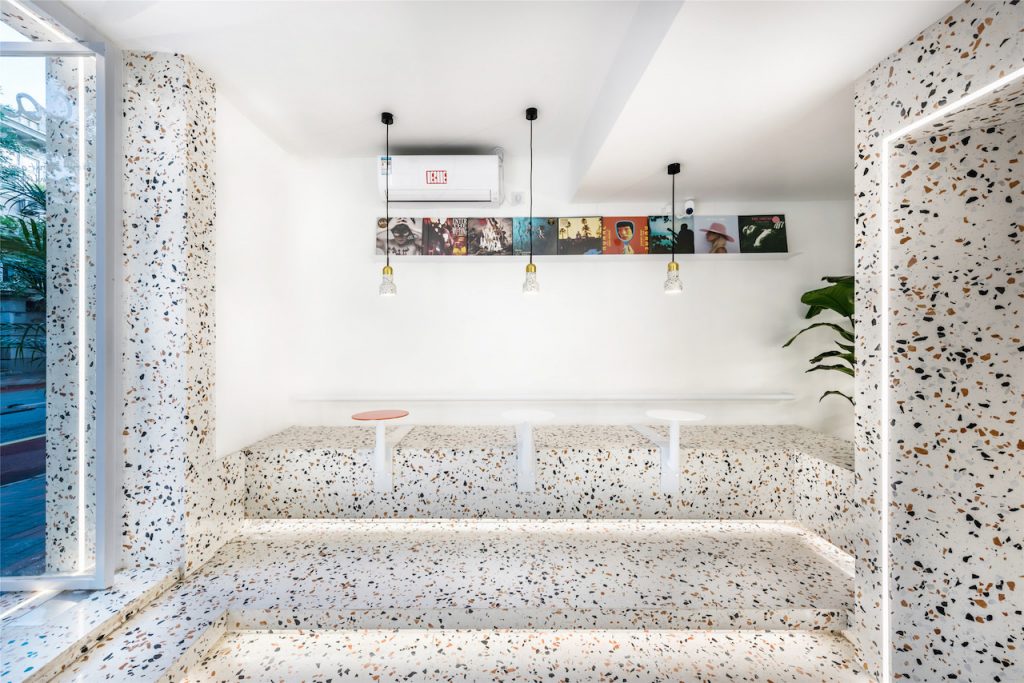 The door is designed as a square frame of white and orange interwoven terrazzo, which is surrounded by old buildings on both sides. "Many people tell us that Decade is very beautiful after nightfall, illuminating the whole Chifeng Road," says the design team.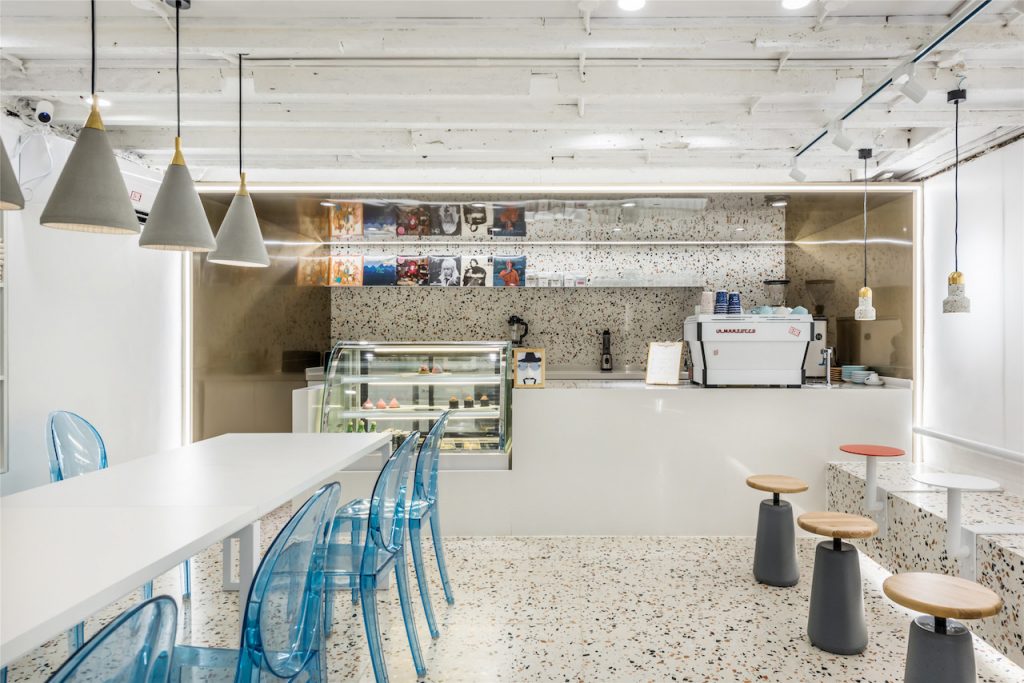 "Limited by space and the surroundings, we constantly thought about how to make such a deep and long, dimly lit streetside shop a clear stream in the coffee industry, so that our design can be valued and maximise the profits for the owners. For this reason, we have retained part of the old top and painted it white, which gradually allows customers to enter the central part of the cafe, and at the same time establishes the place as one where coffee-making and drinking is a ritual."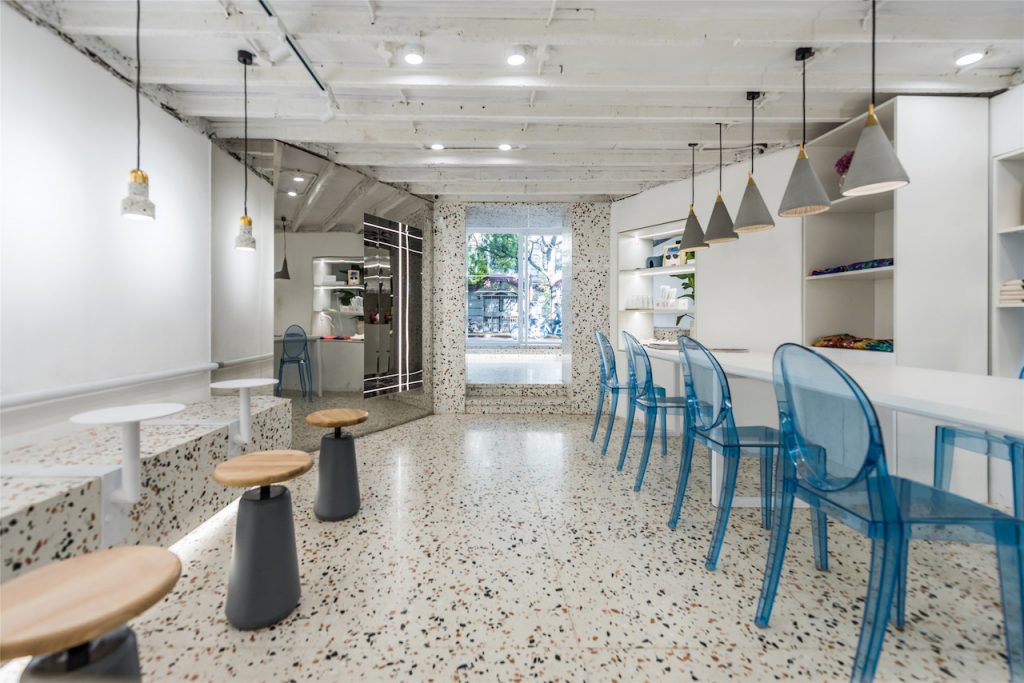 Mr Ding, one of the principals of Decade Cafe, has collected more than 30,000 old records and various rare record posters. "He joked with us that if he were to sell all of them, it could build a villa," says the design team. "We have tried to integrate coffee and culture, art and music through design in this space."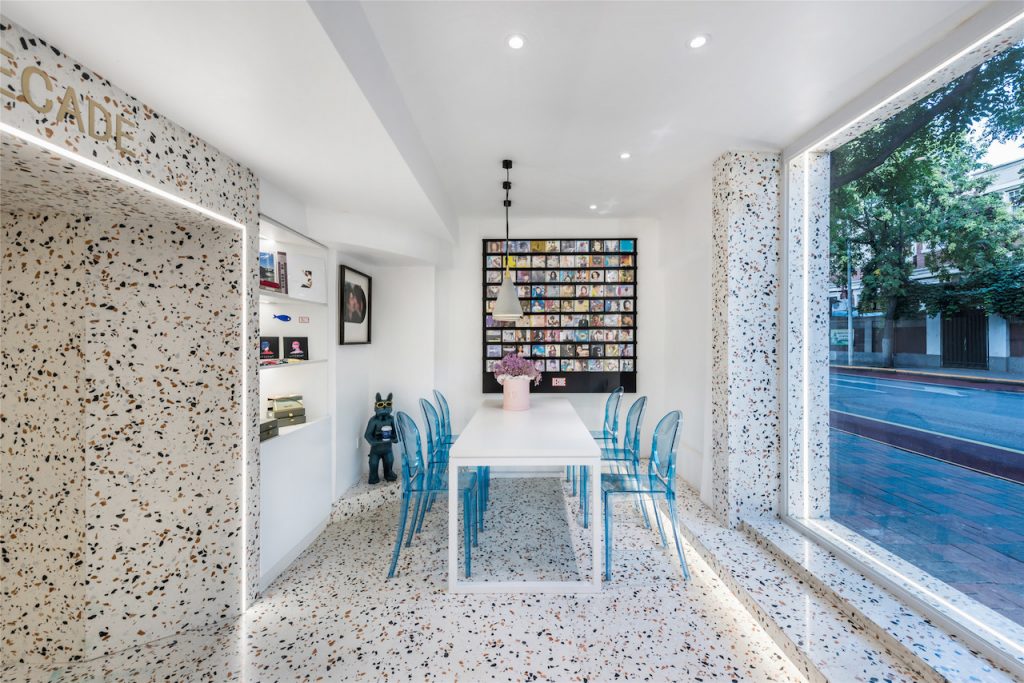 The left and right sides of the glass door entrance are designed to display old records on the wall, which highlights the owner's taste and also presents the cafe as an arbiter of music. Next to the door, the sculpture holds a tray, which holds customised coffee cups and related products. As a transition between the indoor and outdoor conversion of the sunken space and the entrance, the second linear light separates the open and wrapped space, redefining the relationship between the interior of the space.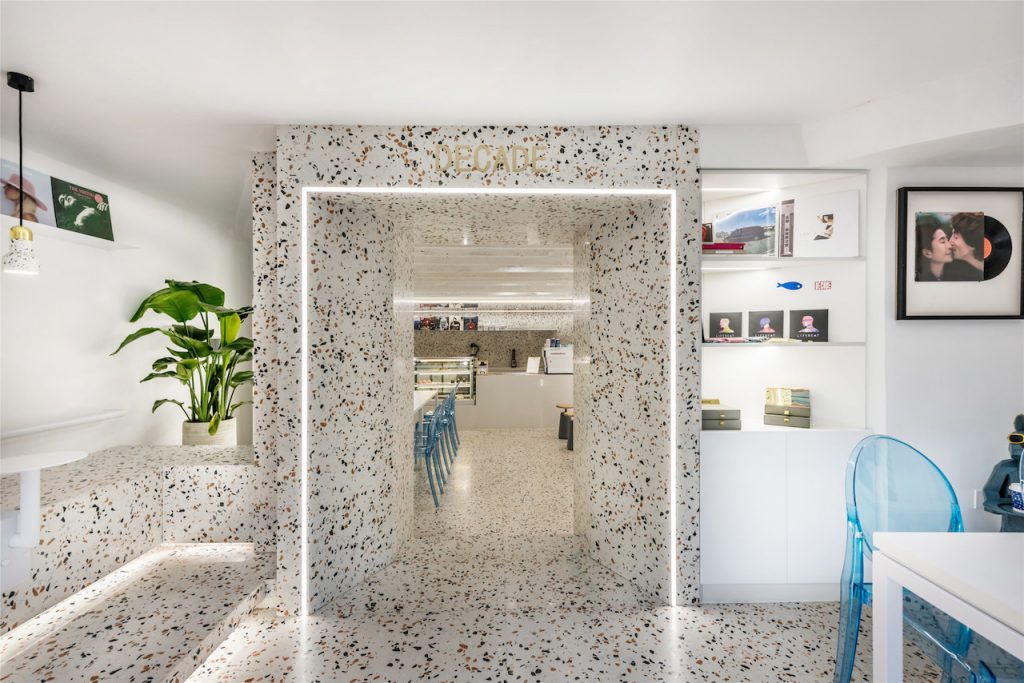 Mirrored stainless steel cleverly hides the storage area and forms a visual widening, dispersing the narrow sense of space. The limited space also offers a variety of seating – from groups to single-person tables – many facing the wall for those who prefer a non-disruptive quiet environment to work in.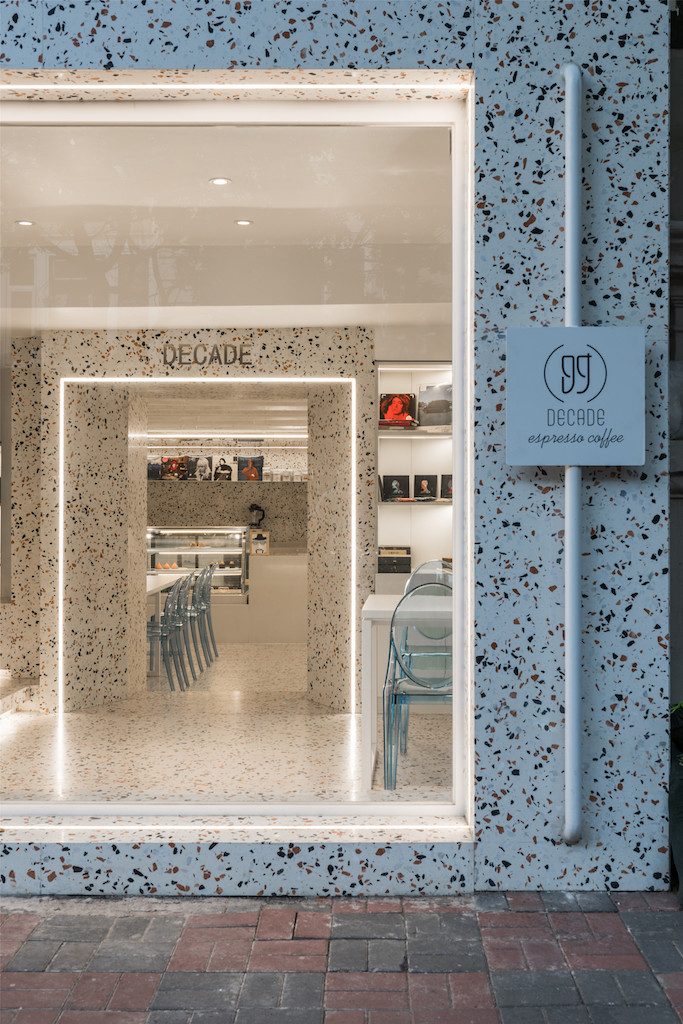 Dessert cabinet and bar show the completely transparent processes of grinding, extraction, coffee form and production at the first glance.
Photography:  Yuhua Kou