Hara house by Takeru Shoji Architects is located in an agricultural village on the outskirts of Nagaoka city in Niigata prefecture in Japan.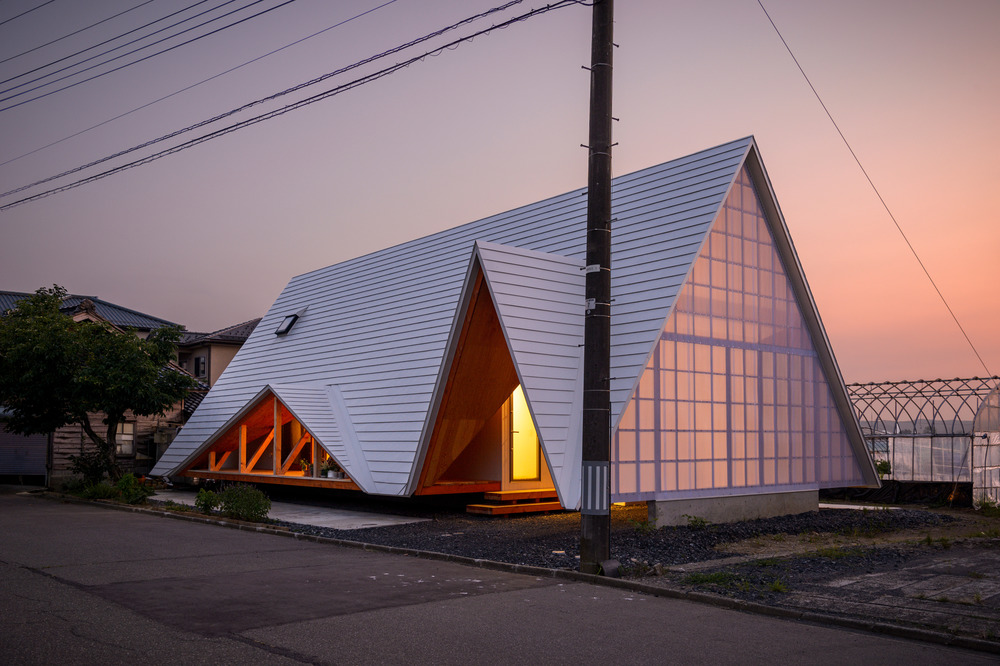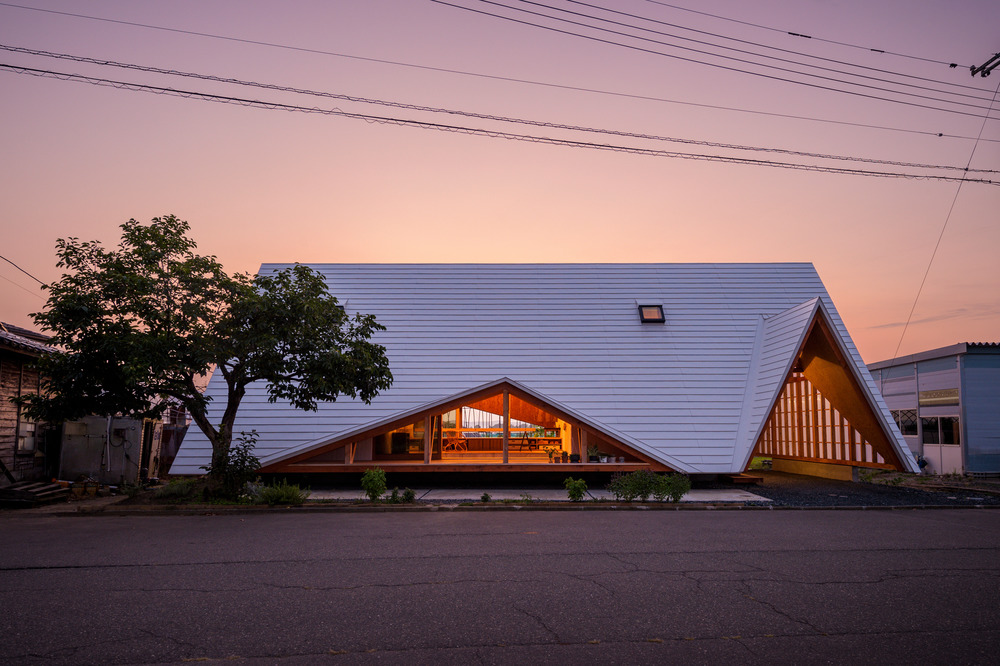 Most functions that are required in a fully self-reliant house were already present on-site, such as a separate unit for the owner's parents, storage areas, and private rooms.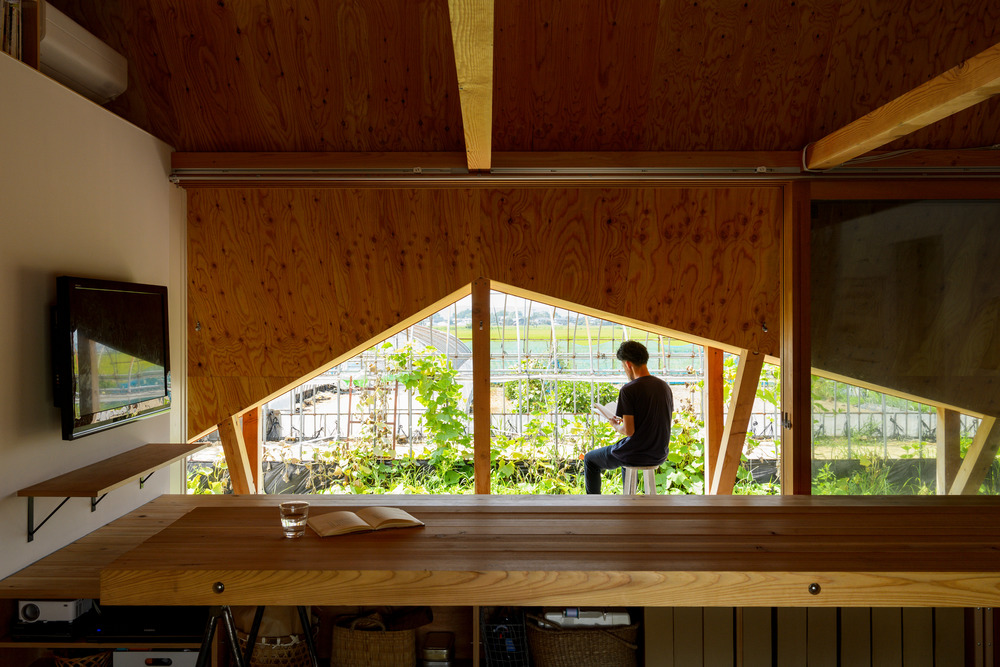 The design direction was to create a building that revitalises the existing structure, and which has the potential to adapt to new functions as the need or mood arises.
The building emulates its surroundings, comprising many vinyl greenhouses and worksheds, and uses 120mm, square timber members, to create a simple series of 'A frame' trusses. That structure creates an image of a large tent; a stiff, yet evoking a structure that is human-centric. Storage, partitions, and private rooms have been removed as much as possible in order to simulate one large open space that adapts to the user's needs.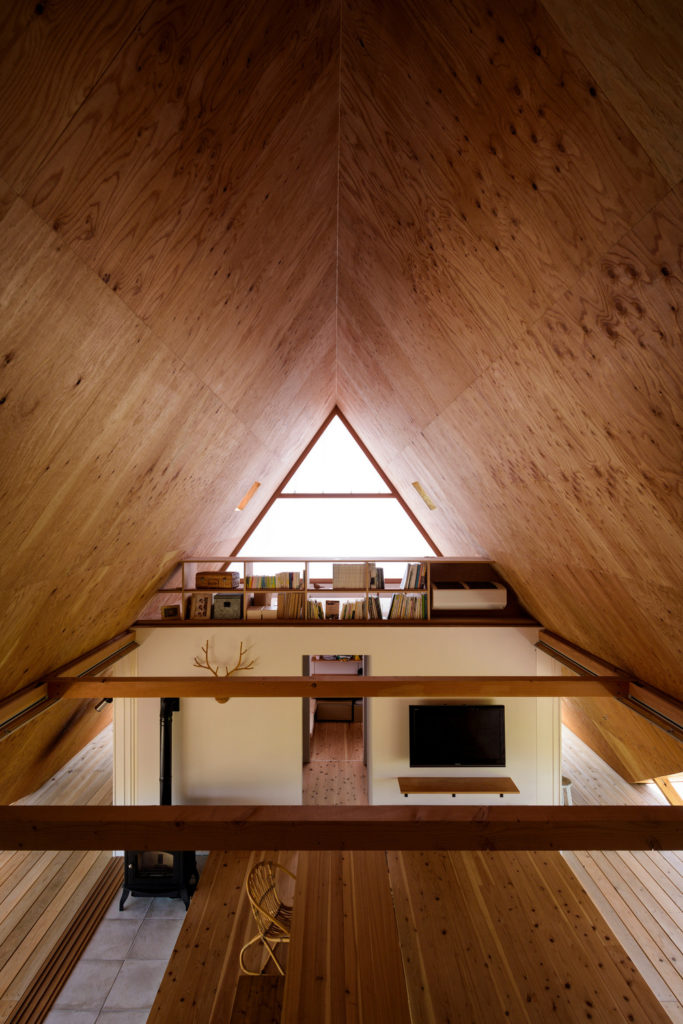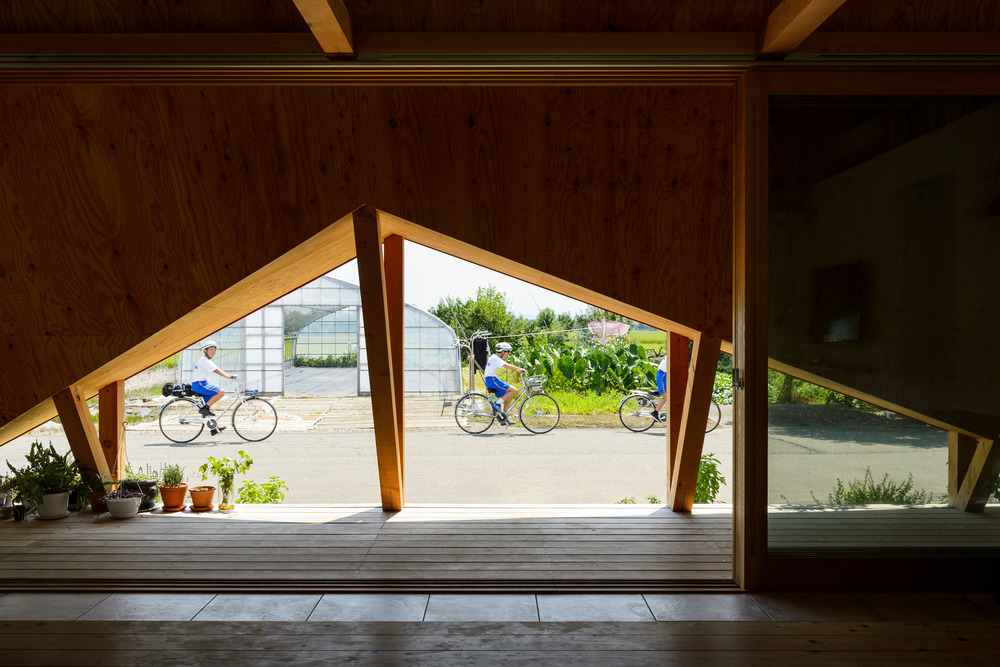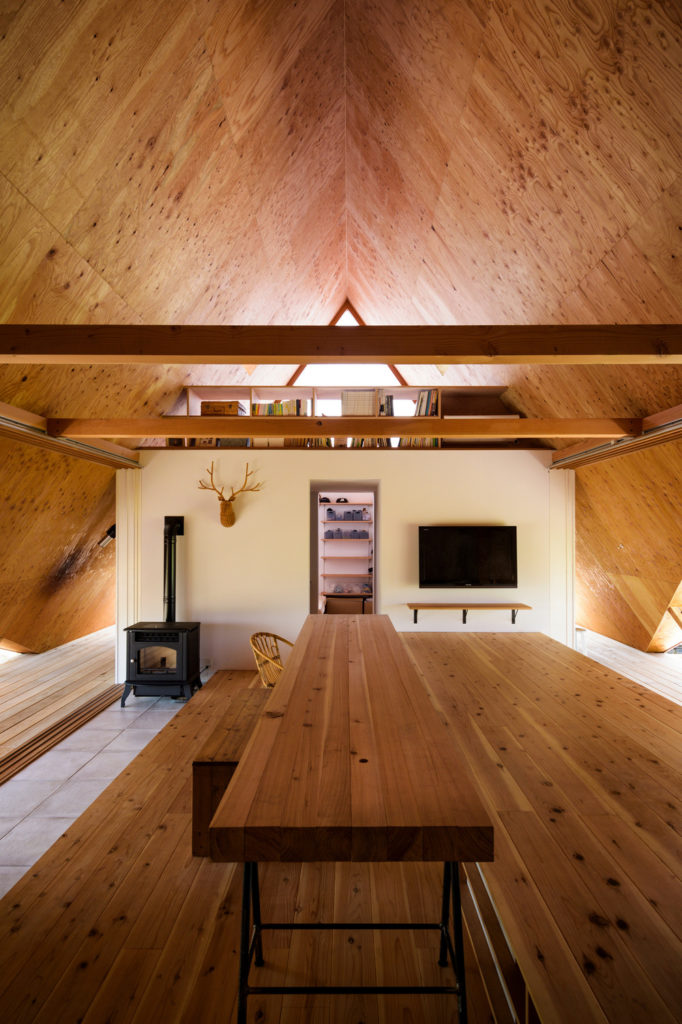 In that environment, one cannot help but rely on the support of the other buildings around it, thus jutting out of the building envelope and promoting the use of the existing architecture. The aim was to create a way of life that is never complete within just this one structure, but rather forms a piece of the greater architecture; a house that is part of a group of buildings.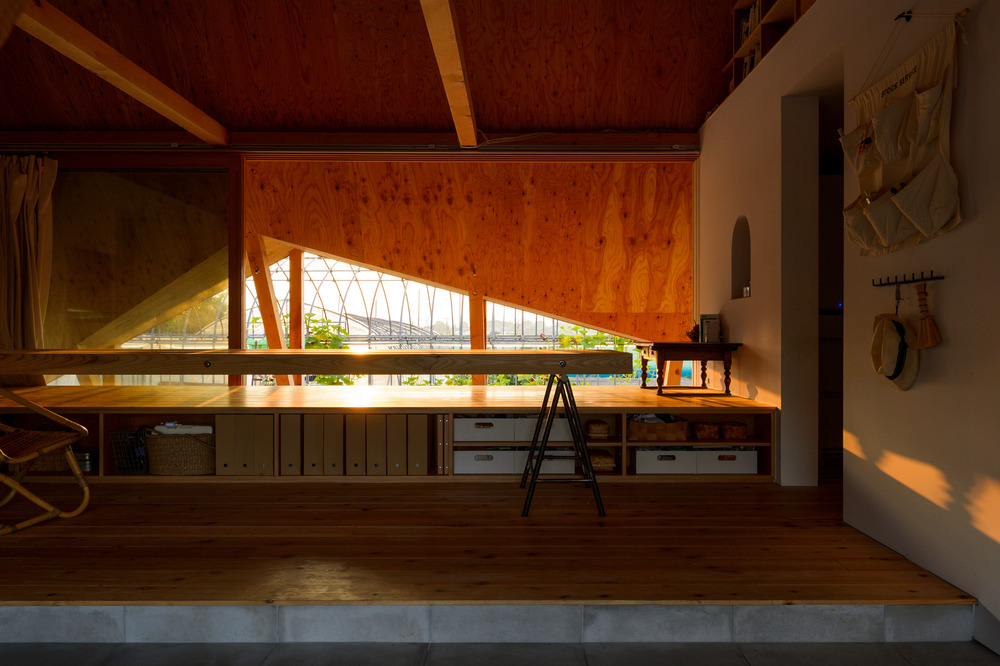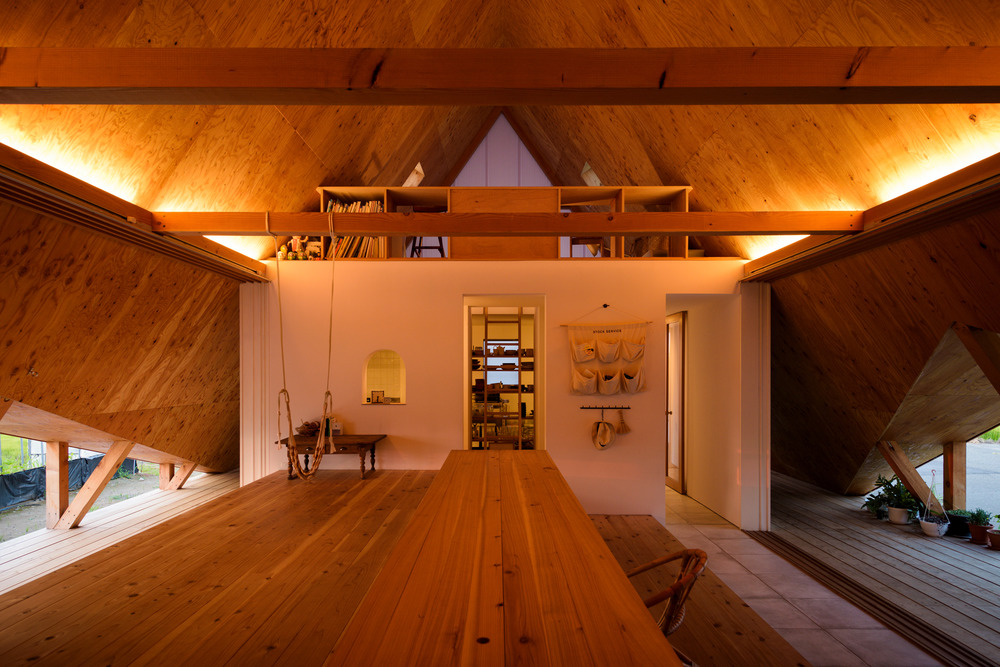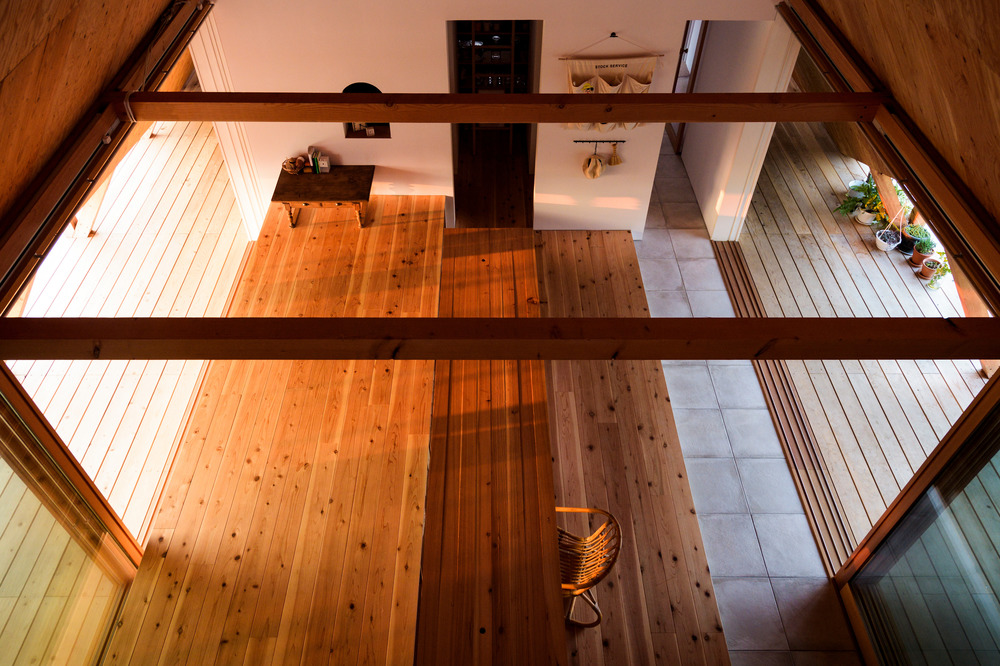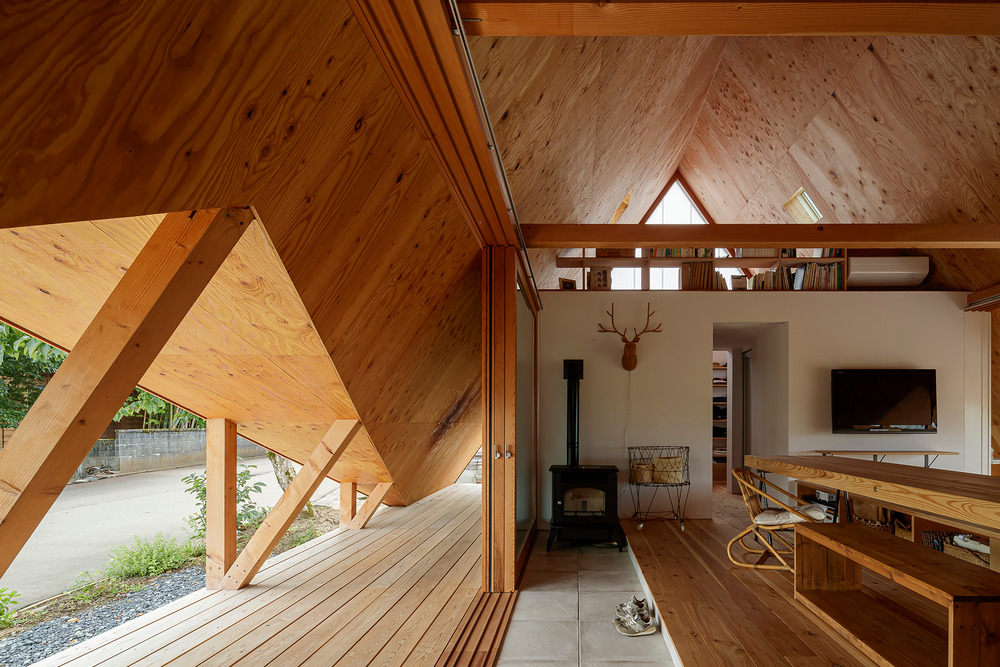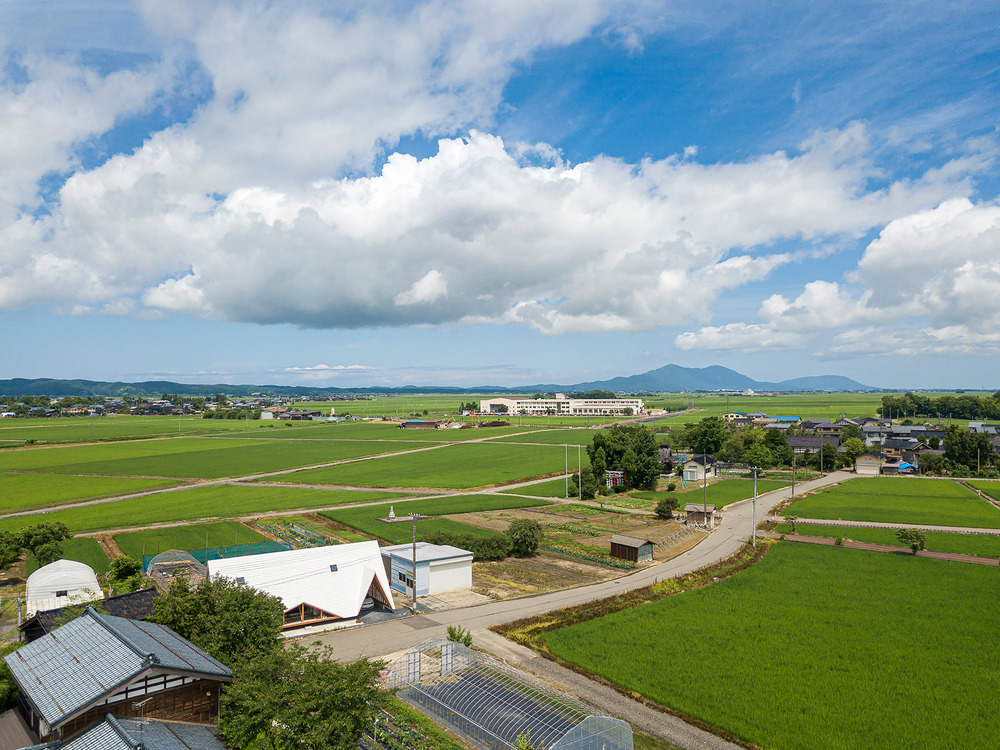 Thus, Hara house, as a simple 'series of truss frames', aims to connect all of these entities by being part of the collective form of the village. It reinforces old connections while creating new connections with its surrounding buildings and community. It is a proposal of a 'small house' that shows a new 'management system of a village'; a way to revitalise villages that were formerly a collection of strong interconnections.
See more images:
You might also like:
Hisashi Ikeda designs compact Japanese house as a sum of small parts that references traditional Machiya style
Japan's DOG Architect designs small house and artist studio with sloping roof that provides view of artwork display wall
Hearth Architects designs wooden house with two separate delta roofs in Japan's Koga-shi town