Taiwanese firm Crox, led by architect C.R. Lin has designed the Liyang Museum in Changzhou in the Jiangsu province in China. Located in the southeast corner of Yan Lake Park in the new urban district, the 19,000m2 museum connects an urban public space to the new nature. Its organic contours sitting atop undulating mountains are inspired by the Chinese musical instrument and its legend. Jiaoweiqin, one of the local cultural symbols. Lin created the concept based on this premise.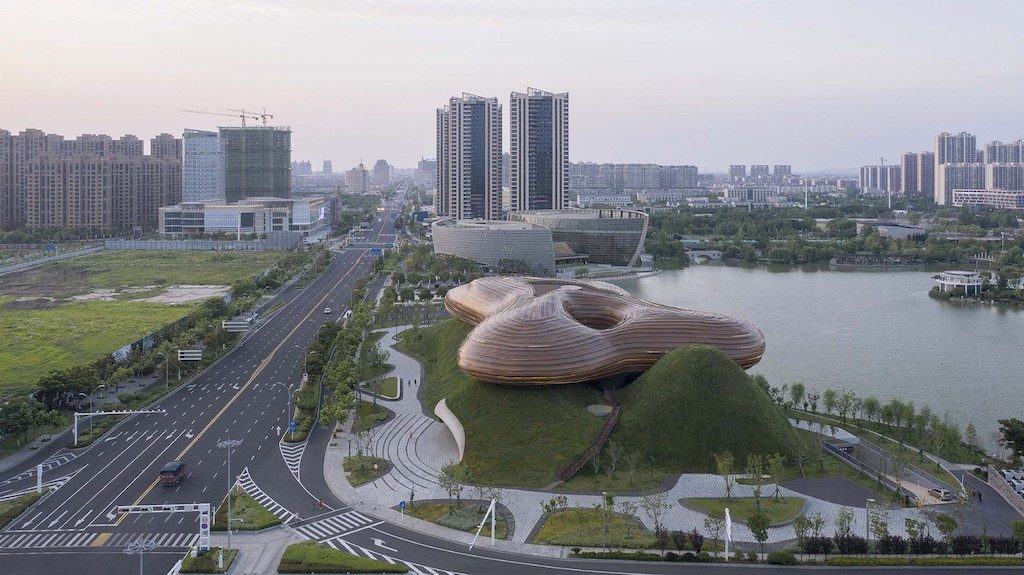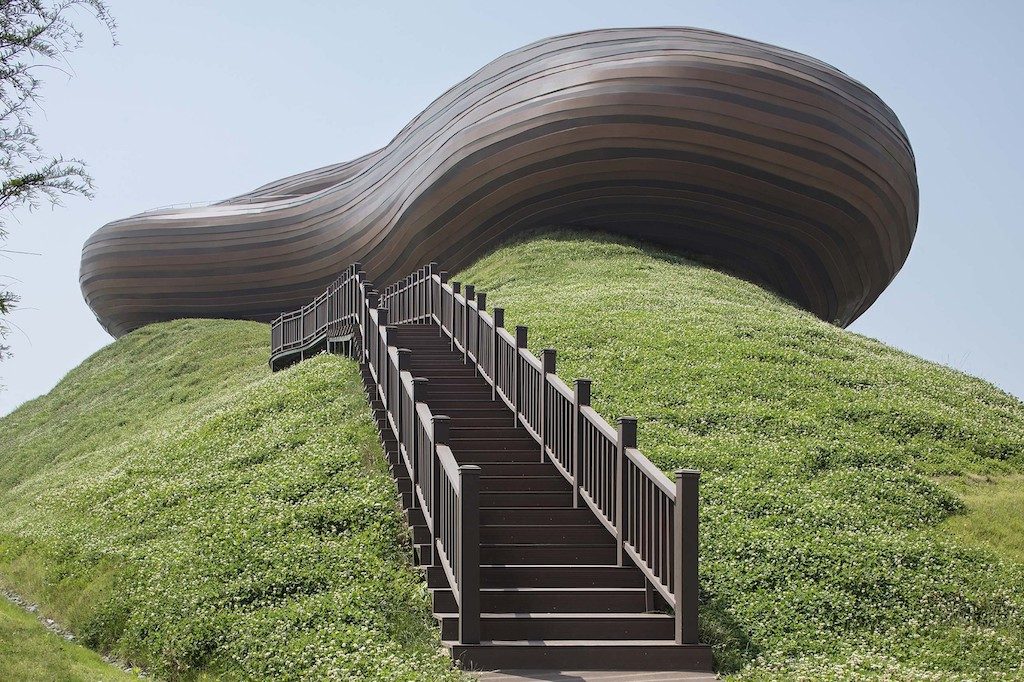 While the top part gives the illusion that it is floating in air, its hollowed body houses the past, present and future exhibition halls, and the hills form the base. Its location beside a lake provides multiple access and views across the landscape. Liyang Museum's design emphasises accessibility and combination of multiple concepts in buildings.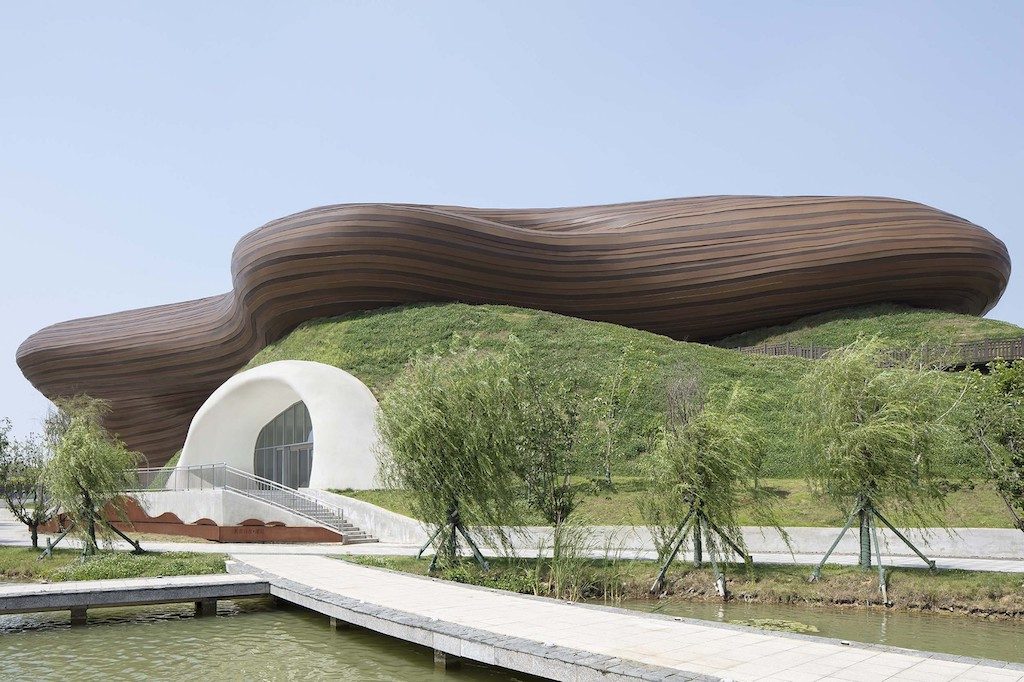 The plaza functions as museum's main entrance, connecting and bringing visitors to museum's central courtyard. The central courtyard has its own climate. The team assumes it will become a popular meeting spot. At night, the water drop shaped patio sits on the top of the courtyard; acting like an open window to the sky.

Photos: Zhi Xia