Vietnam-based architect Mamoru Maeda believes that the future challenges in spatial design will be vastly influenced by two factors – imagination and regeneration.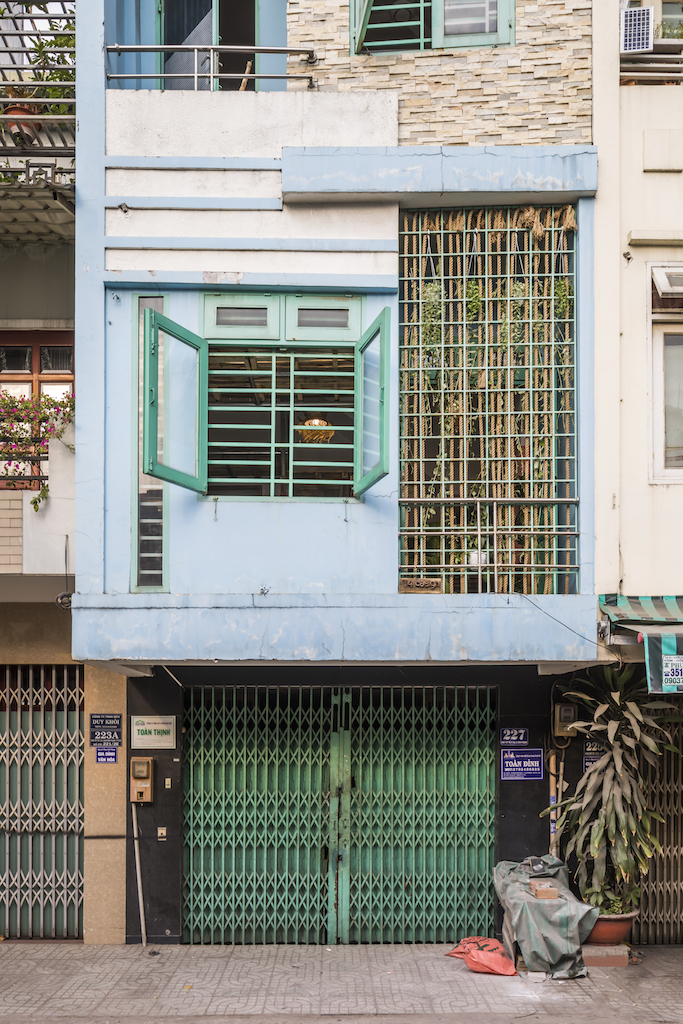 He demonstrates this in his own atelier – a small space, measuring just 10m2 converted into his studio. Applying the principles of three-dimensional architecture, Maeda uses vertical, horizontal and height dimensions well.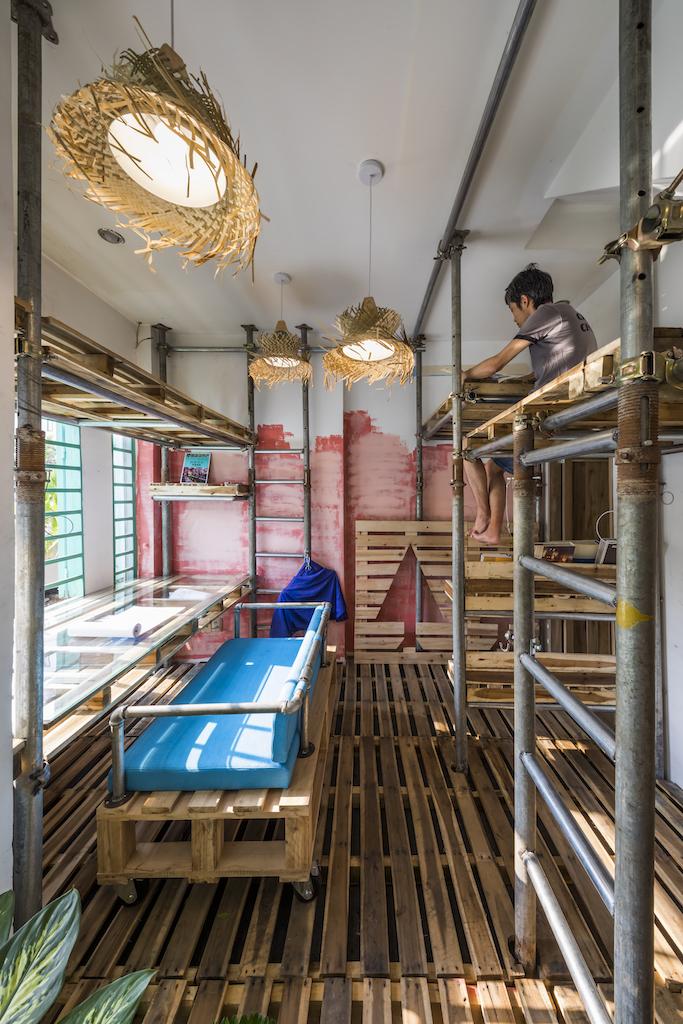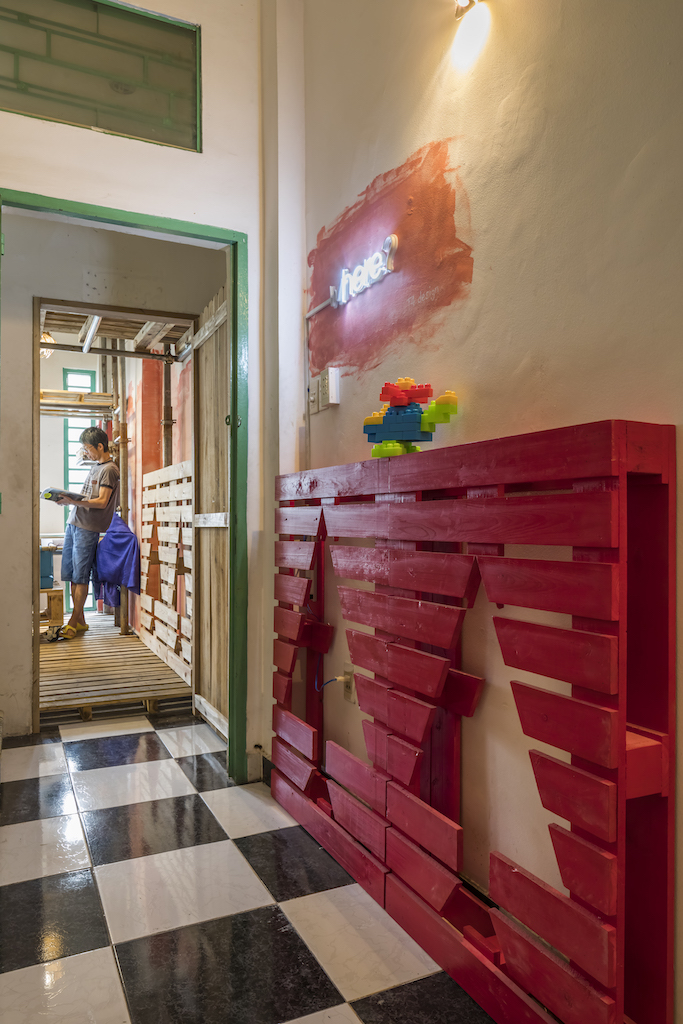 To maximise the available resources, all the building materials from the existing building were reused. To keep the space flexible depending on a wide range of situations, Maeda asked himself questions such as "do I need to sit on a chair to work; whether work and relaxation can be combined; is the height of the desk important, is it important to have view of new landscapes for inspiration, does the interior need to be finished; and whether he had the courage to deviate from the conventional"?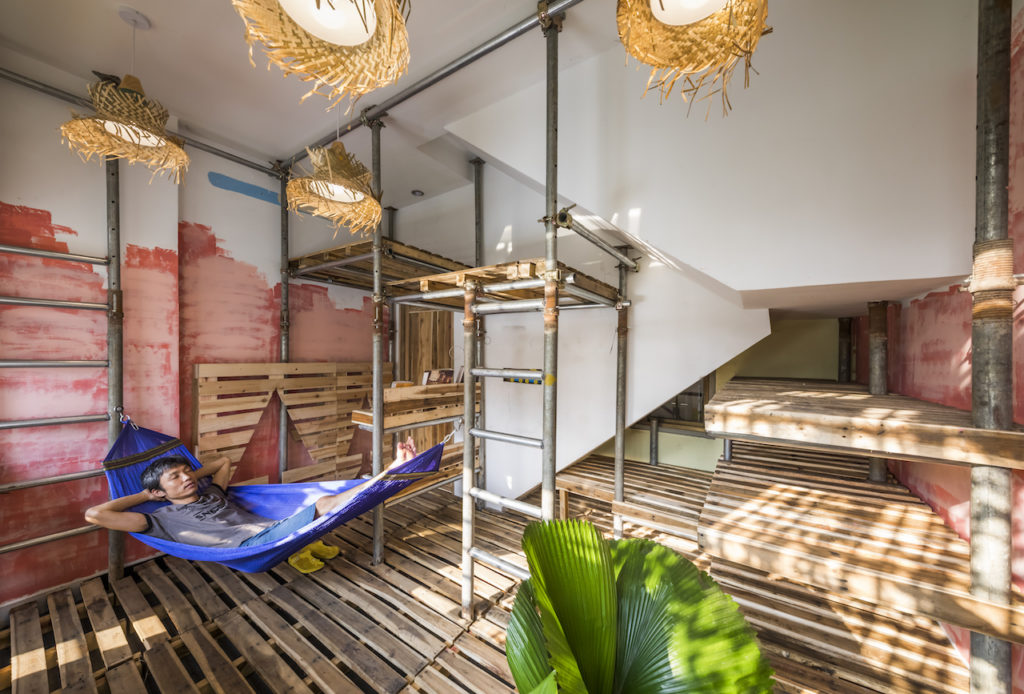 The resultant space has an unfinished charm – done on purpose – to refrain from an excessively polished look. While the colours lend it a vibrant feel, the flexible spatial planning also makes the space dynamic enough to be used in a myriad of ways.
Project details:
Company: T4design
Designer: Mamoru Maeda
Construction company: TOAN DINH
Photographer: Hiroyuki Oki
See the full image gallery here:
You might also like:
Vietnamese firm Kientruc O designs its office with completely natural cooling and ventilation
iplus Architecture designs indoor-outdoor office space for tech-based firm inspired by work from home concept
Conexus Studio designs Singapore offices of global media company with a focus on employee experience