Back in 2015, London-based Serie Architects, in collaboration with Architect of Record, Singapore-based Multiply Architects won a design competition to coneptualise a neighbourhood centre and polyclinic in Punggol, one of the new neighbourhoods in northeastern Singapore. Soon after, the project, called Oasis Terraces won in the concept mixed-used category at the World Architecture Festival 2015.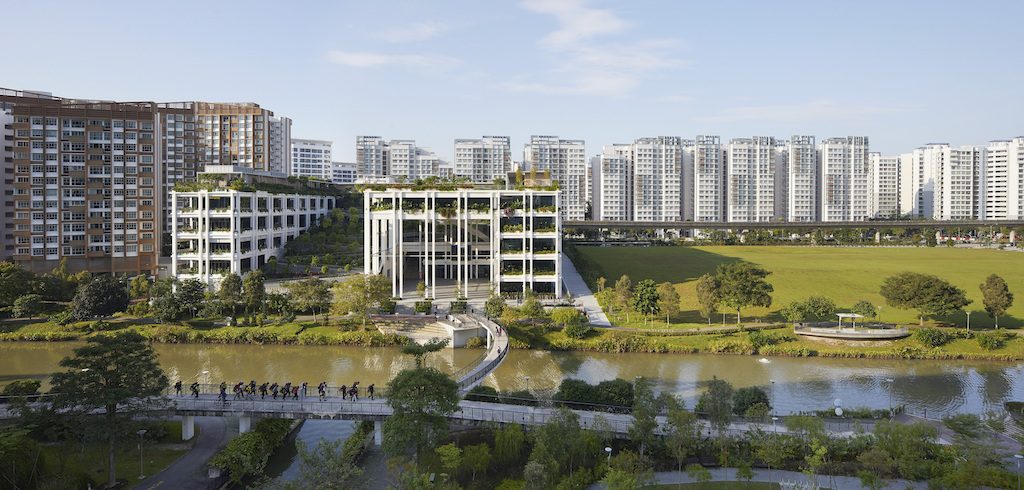 Completed in 2018, the project has been on an award-winning spree locally and internationally. After being recognised at the HDB Awards, it has now won the Completed Building: Mixed Use Category at the World Architecture Festival 2019.
Oasis Terraces project by Housing and Development Board (HDB) provides public amenities for the residents for Punggol estate. Development Board in Punggol.
The design spans 27,400m², of which 9,400m² comprises healthcare facilities, while the rest includes "communal gardens, play spaces, gyms, retail spaces, dining, [and] learning spaces," all of which is expected to come together into "a new generation of integrated development."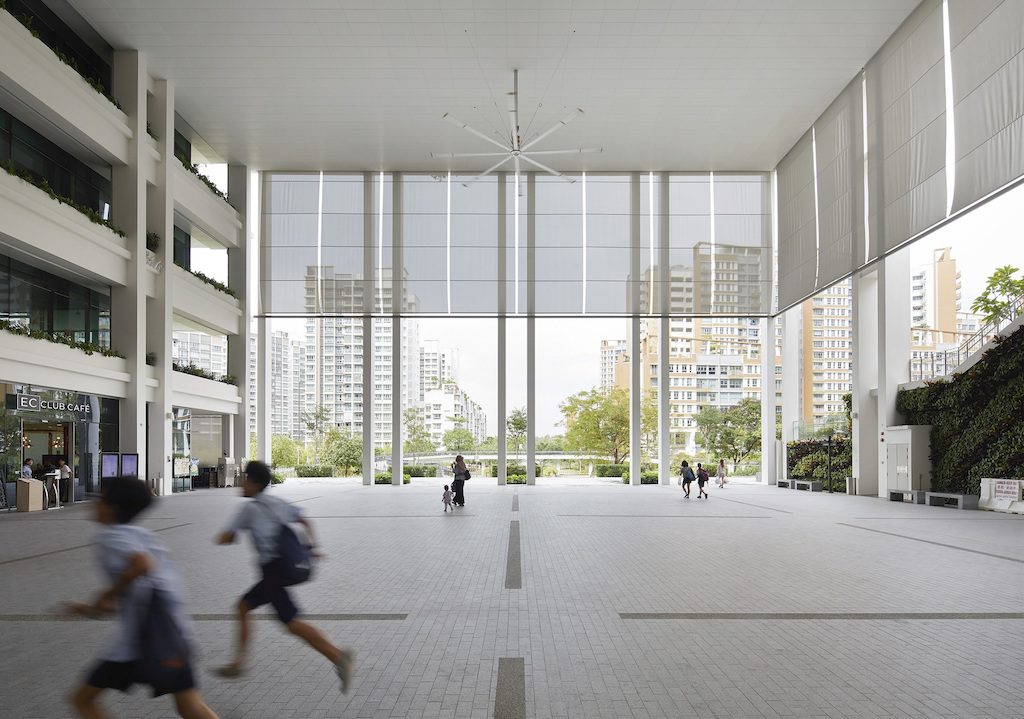 Through its many communal aspects, the project encourages community living, particularly in relation to the site's landscape. For example, the central community plaza "framed by a series of lush garden terraces sloping towards the waterway" not only plays an aesthetic role in the site, but also builds bonding among the community through its status as a "horticultural project" for residents to maintain.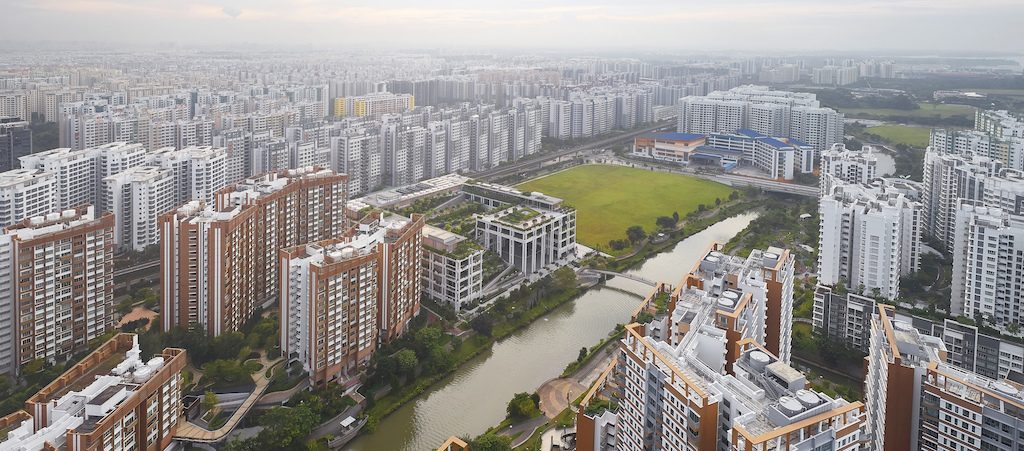 The entire project is connected through green ramps and terraces, framed by shops, cafés, food courts, educational centers, and polyclinic rooms.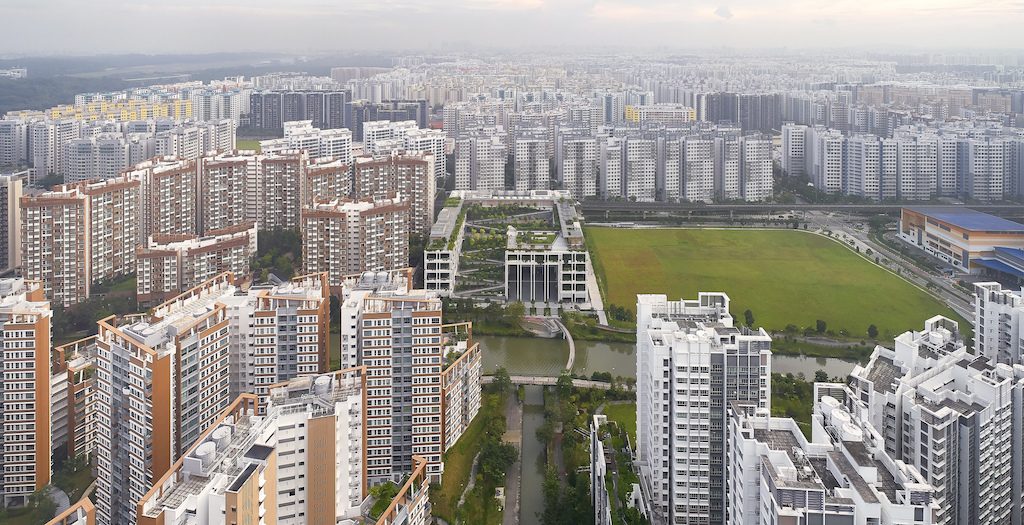 With its open frame and concept, "the architecture is characterised by a sense of lightness and openness allowing daylight and breezes to permeate the building. Wide, sky-lit north-south and east-west thoroughfares closely connect the Centre to the surrounding neighborhood and naturally divide it into the polyclinic and commercial center" areas.
Photo courtesy: Serie Architects, Hufton Crow