Award-winning practice SAA Architects, a member of the Surbana Jurong Group, has won the tender to design a new Kallang Tennis Centre at the Singapore Sports Hub – one of the major programmes that will further fuel the transformation of Singapore's sports ecosystem. 
Envisioned as a first-class venue for tennis events and as a vibrant addition to the Sports Hub, the centre will house up to seven indoor and 12 outdoor courts and amenities such as a sheltered event plaza, sponsorship lounge and viewing gallery. Completion is expected at the end of 2022.
SAA Architects, a member of the Surbana Jurong Group, won the tender for this design and build tennis facility and will lead the design as the architect. Surbana Jurong has also been appointed as the civil & structural engineering, mechanical & electrical engineering, and environmentally sustainable design consultants.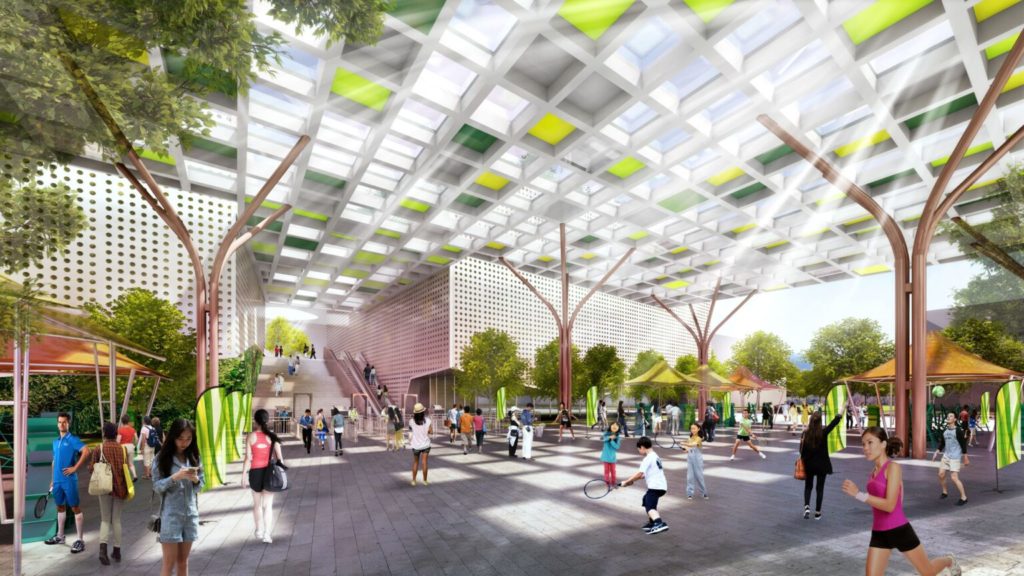 The tennis centre is designed to be airy with visual and physical porosity that welcomes visitors into the naturally ventilated space. The green boulevard between the nine outdoor practice courts is a mini-park on its own, providing a soothing environment to rest or watch others practice tennis.  
Singapore's reputation as a city in a garden-inspired SAA to design the Tennis Centre to be set amidst lush greenery that extends from the Geylang River nearby. The greenery continues onto the rooftop public park and the vertical greenery surrounding the outdoor courts.  
 On top of the basic sports facilities, the team recognises the importance that the centre is sustainable as a vibrant sports village. Features are designed to nurture the centre into a bustling hub of community activity and spaces are planned such that they can be opened to the public when tennis tournaments are not taking place to encourage visitors of all ages to take up tennis. 
You might also like:
St Joseph's Home in Singapore by SAA Architects wins silver at World Architecture News Awards
Pomeroy Studio masterplans Kallang Alive sustainable sports and recreation hub in Singapore
BDP Architects wins competition to redesign Singapore's Geylang Serai Market