Danish starchitect Bjarke Ingels has teamed up with Roni Bahar, former director of development at WeWork, and Nicolas Chim, the former head of Sidewalk's Model Lab to formally launch Nabr, a consumer-focused housing startup that aims to bring a tech-driven, bespoke home designing and financing to the masses. Copenhagen-based BIG, which has offices in the US and UK, is also an investor in Nabr.
First unveiled in August 2021, the trio have sought to capitalise on their strengths and network in the realms of architecture, real estate, and technology to realise their shared vision of "an improved way of urban living, defined by quality, sustainability, and attainability", according to the press statement.
That product in question is a proprietary software platform that will enable residents to custom-design their living spaces and a financing programme that steers them in the direction of a less cumbersome and democratic pathway to homeownership. According to the media release, Nabr is the self-customisation equivalent of picking the preferred options in a new electric car.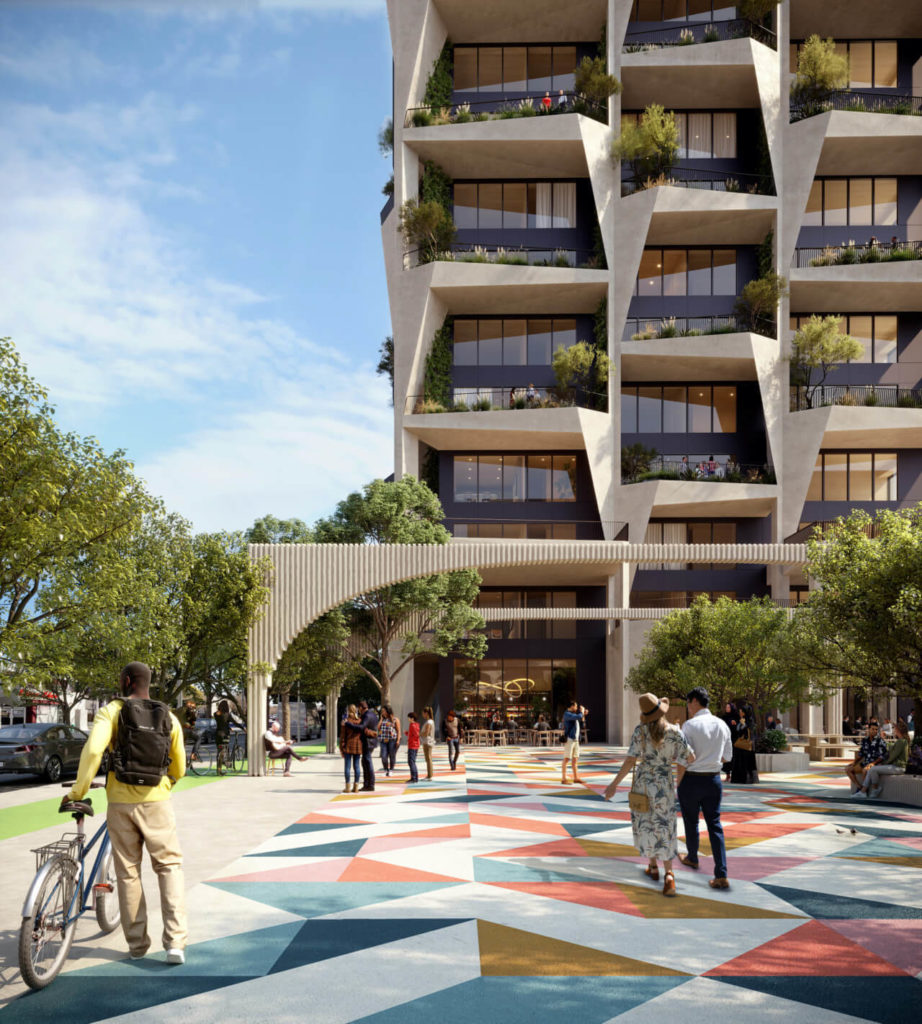 The software's first testing ground will be an apartment building in San Jose's buzzy arts and culture quarter, the SoFA (South of First Area) District. The 125-unit development, SoFA One, will break ground only next summer, and debut in the summer of 2023. In addition, Nabr also announced that it recently closed a $14M seed funding round led by Zigg Capital, along with RobertWennett and DivcoWest.
"Our goal is to pioneer a new sustainable urban lifestyle," Mr Ingels shared in the press release. "At SoFA One, residents have access to a Scandinavian standard of quality of life, yet they are still in the hub of Silicon Valley, America's greatest innovation ecosystem. Residents get the best of both worlds."
According to the press statement, Nabr is simply focused on "digitising the design process and communication with the supply chain in the business of selling housing directly to consumers and does not own real estate or operate its own production plants. All of its net-zero emissions developments will be "high-design, yet low-impact" and include a raft of sustainable features, such as advanced air and water filtration systems, energy-efficient facades clad in View electrochromic glass, among others.
SoFA One has been designed as a timber structure and individual units will feature high ceilings, panoramic windows, and private balconies. Shared amenities are set to include a rooftop park, a community garden, EV charging, bike storage, and access to wellness facilities. Ground-level retail space will be "programmed to complement the neighbourhood and serve as gathering points for the community."
While the digital platform seeks to democratise homeownership especially in several American cities that seems to be experiencing severe affordable housing crunch, industry experts have pointed out the insularity of the model that has been programmed to "appeal to a segment of the young and upwardly mobile tech professionals who consume curated living experiences".
Bahar argues: "The U.S is currently experiencing the worst housing crisis since World War II. Part of the problem is that there are three times the number of single-family homes built each year than there are apartments, and the vast majority of the latter are rentals. This leaves consumers only two options: pay high rent for a tiny apartment in the city, or buy a home in the suburbs. We started Nabr to change this trajectory."
Apart from the flexibility to custom design their interior, residents can also exercise the flexible financial options based on their personal financial situations. Nabr units can be leased or bought and for those not ready to purchase at the onset, the company's LEAP financing program locks in the purchase price of a residents' home for an option period of up to five years. A 1% down payment enables the residents who opt for LEAP to benefit from market appreciation during the period and a portion of their monthly payments is applied as credit toward the purchase of their home should they decide to exercise the lease-to-purchase option.
Bjarke Ingels designs sustainable floating housing units signalling new urban living and mobility solution
Socialist public housing concept by a Singaporean architect could transform urban living in dense cities
Award-winning architect Sameep Padora explains Mumbai's complex urban housing and infrastructure challenges