Embracing the university's ethos, the design by Rocco Design Architects Associates (RDA), creates spatial and programmatic loops that encourage the holistic cultivation of mind, spirit, and body. The design incorporates a curving set of buildings onto a triangular plot tucked between two winding roadways that descend a steep hillside in Kennedy Town on the western tip of Hong Kong Island. The building meets the intersections of the roads with a long and low volume that carves out a pedestrian plaza and climbs the hill, culminating in a tower that establishes a defining presence in the area.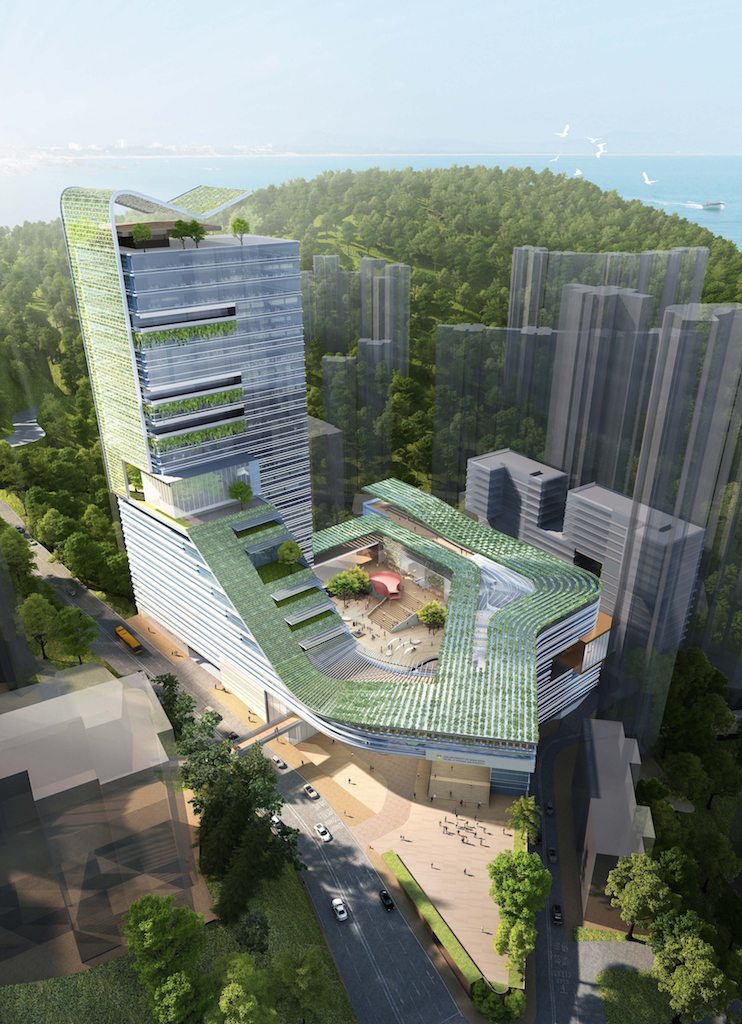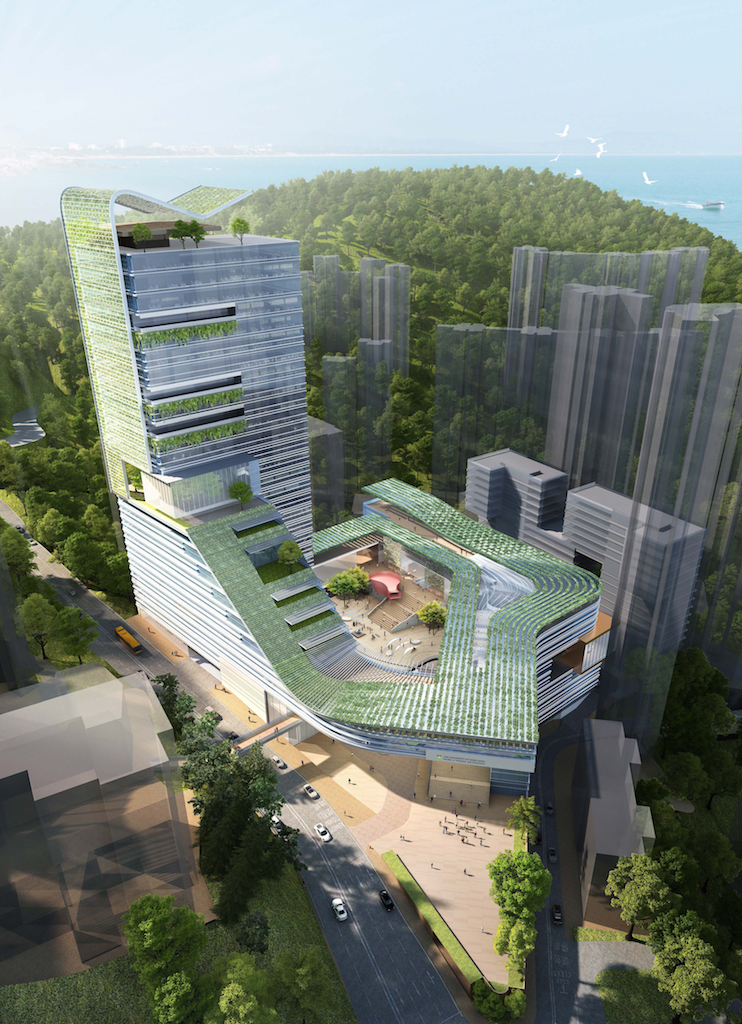 The new academic hub combines a stack of programmes combining spaces for undergraduate and postgraduate students with faculty offices, athletics centers, and conference facilities. At the center is the Ideas Forum, a commons lined with casual seating that fosters chance encounters and the exchange of ideas. 
An expansive staircase rises from the Ideas Forum and leads to the postgraduate teaching facilities, housed in a curvilinear form that traces the contours of the hillside. Flanked on one side by the Scholar's House and on the other by a conference centre and undergraduate residence tower, the postgraduate facilities define the edges of the central plaza and funnel circulation through it, filling the square with activity.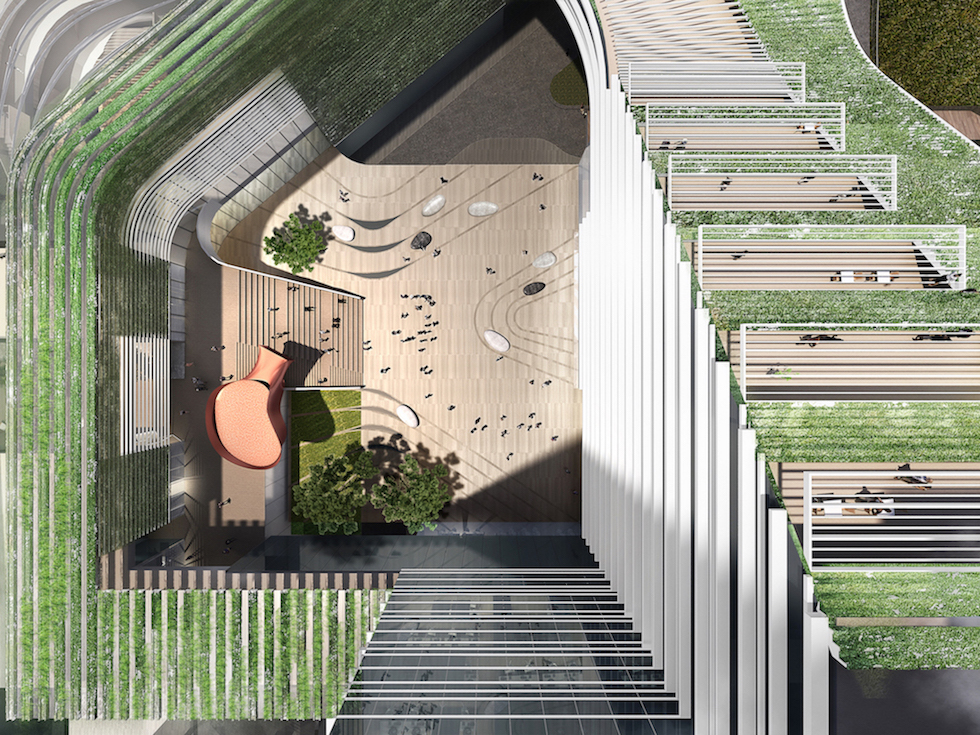 Athletics facilities, including tennis courts and gymnasiums, are incorporated throughout the plan, and a secluded nature walk anchored by Lily Pond extends the surrounding landscape into the learning complex and connects it back to Kennedy Town.
Each of these spaces is conceived as parts of three interconnected loops that encourage the holistic cultivation of mind, body, and spirit. The first – the Spiritual Loop – treats interconnectivity between spaces for learning, athletic training, and individual contemplation as equal components of a comprehensive student experience.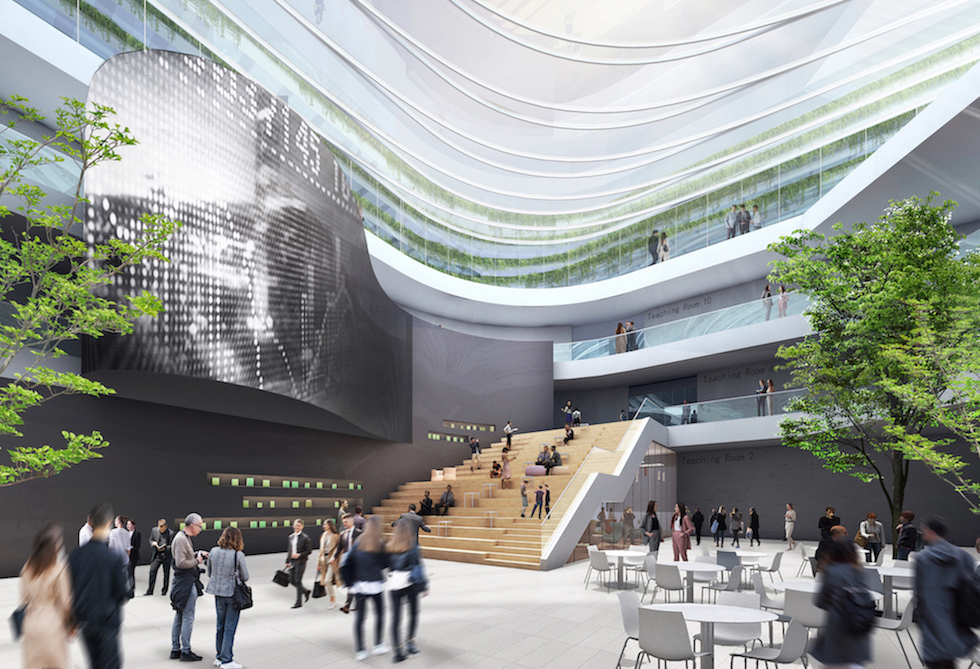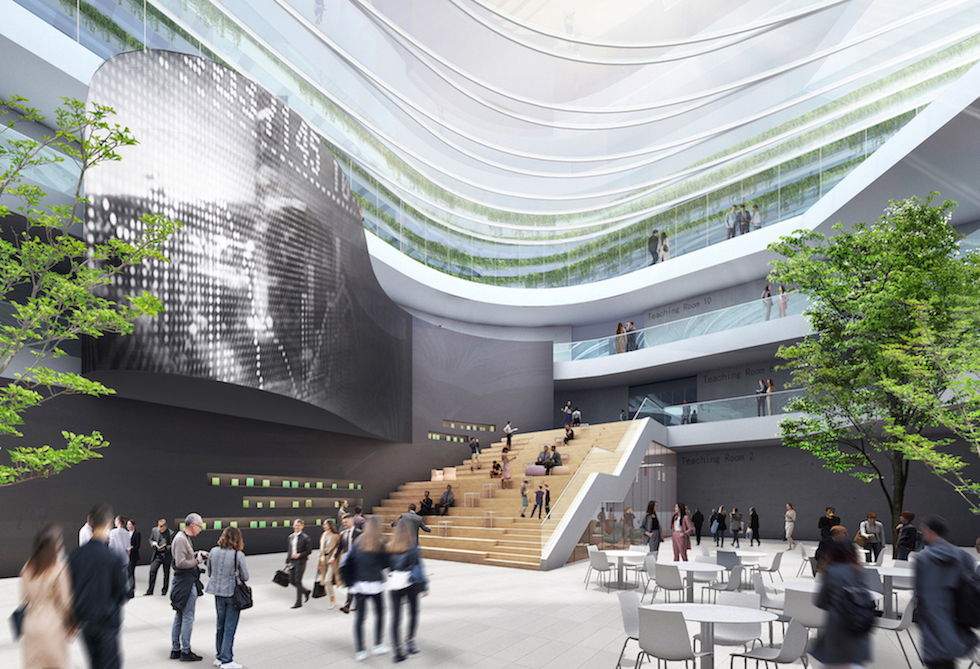 The second loop is the Spatial Loop, enhanced by carefully designed connections linking diverse spaces conducive to generate mobility, encounter, and interaction. This loop combines classroom, library, athletic, conference, and social spaces into a single interconnected hub to bring students, teachers, and business leaders together. The layout breaks down traditional silos between academic, student life, and professional activities, encouraging cross-disciplinary engagement and thinking across boundaries.
The design lifts these campus activities away from the bustling urban surroundings, using curving building forms to define the edge of campus against the vehicular streets and create a pedestrian space of calm where communities of learning can flourish.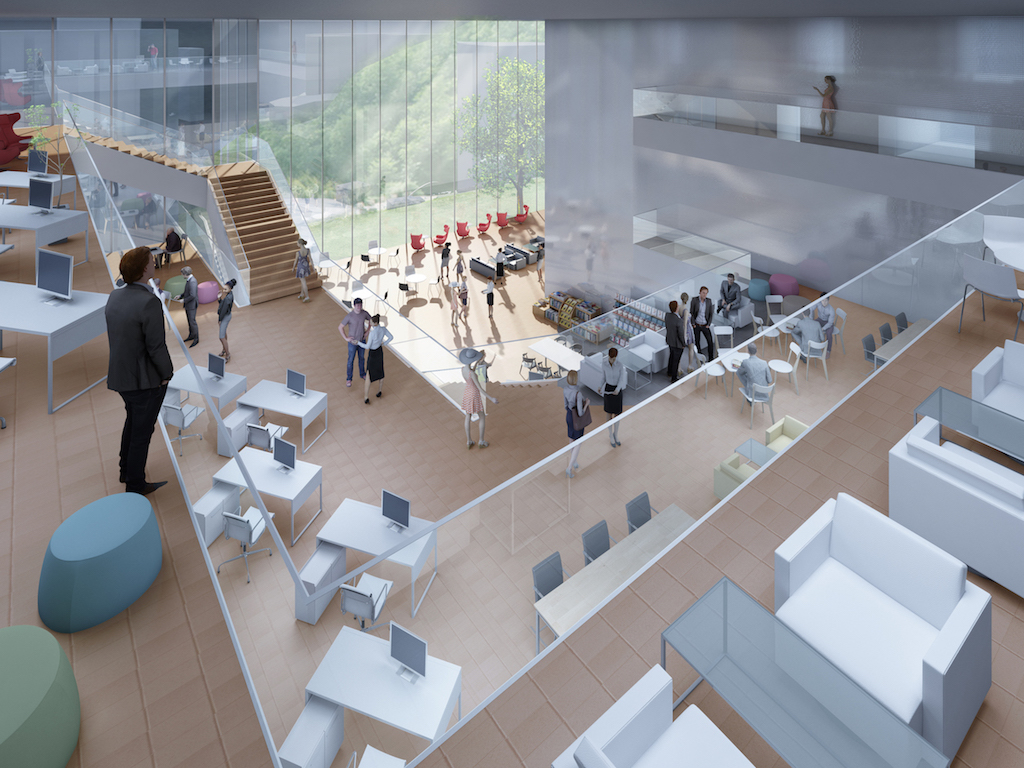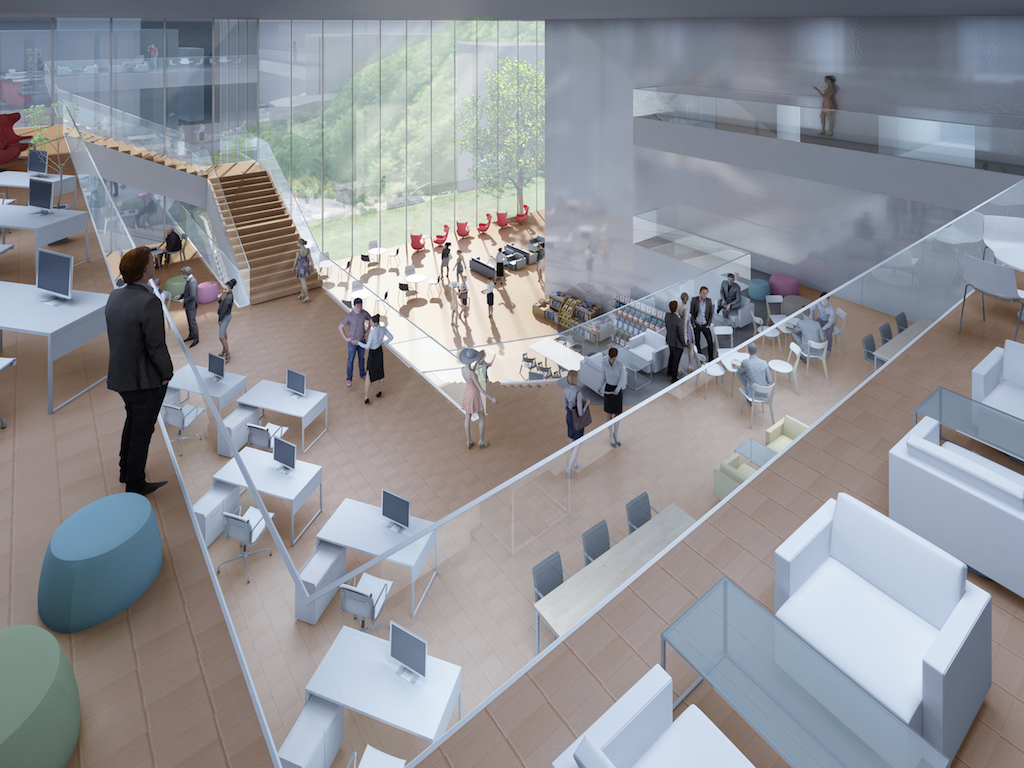 The third loop is the Green Loop, which invites the surrounding landscape into the campus to create a soft edge, blur boundaries between built and natural environments, and provide a healthy environment that energises the mind and spirit. Green canopies climb the rooftops of the buildings and penetrate the central plaza, creating interconnections between the campus and the hills beyond. As the plantings mature, the buildings will appear increasingly embedded in the hillsides, making for a garden-like experience that connects students with their surroundings, encourages healthy living, and deepens their connection with the landscape.
Project details
Architect: Rocco Design Architects Associates
Structural Engineer: AECOM Asia Company Limited
Building Services Engineer: AECOM Asia Company Limited
Sustainability: AECOM Asia Company Limited
Town Planning: Townland Consultants Limited
See the full image gallery here:
You might also like:
Snohetta designs Hong Kong restaurant inspired by Singapore's Peranakan culture and Scandinavian folk art
Avoid Obvious Architects designs playful and interactive childcare centre for at-risk families in Hong Kong
K11 Art house Hong Kong by OFT Interiors introduces new theatre and retail experience